Best CBD Coffee Articles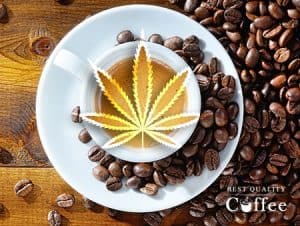 CBD Coffee is one of the fastest growing segments of the coffee industry. Often called a match made in heaven, the proven health benefits of Cannabidiol (CBD) and Coffee have come together for a great tasting way to get your coffee fix while staying healthy. Check out our articles below to learn more about this blossoming industry and why for the coffee lover, it's literally the best of both worlds.
Check out our full guide to the best CBD coffee brands of the year. In this article we cover everything you need to know about the world of CBD and Hemp coffee so you can get the most out of your experience.
Choose from our selection thoroughly-reviewed brands who use 3rd-party lab-tested CBD such as Green Roads CBD, Cannabliss Farmacy, Subduction Hemp Coffee, and Hakuna. For your convenience, we've put together a list of top rated CBD coffee products that are not only effective, but taste great as well.