CBD Coffee and Hemp Coffee
For a complete list of all the CBD coffee brands that we were most impressed with, check out our top picks for the best cbd coffees of 2023. If you own a K-Cup compatible machine or a Keurig brewer, check out our list of top 5 CBD K Cups and Hemp Coffee Pods.
25% off your order by joining their newsletter

Estate-grown Colombian Coffee & American Hemp

Rich notes of nuts, caramel & chocolate

Full bodied, fruity, nutty with low acidity (Burundi Brew)

Fair Trade Certified, Organic, Non-GMO

Get 15% Off with Code: BQC
Showing all 22 results
Cannabidiol coffee or better known as CBD coffee is a specific niche' within the coffee industry that's been exploding in popularity…..and for good reason. Combining the clinically proven health benefits of CBD with the world's most popular drink is a match that the coffee-loving world has fully embraced.
It's worth noting here that there are major differences between CBD and Tetrahydrocannabinol (THC) cannabis plant. Both are derived from different varieties of the cannabis plant. Both have also been known to offer a number of health benefits when used responsibly.
THC is responsible for producing a psychoactive effect or what's better known as the feeling of being "high". CBD does not have this effect.
There are many ways to consume both CBD and THC. We recommend that you do your research to see which method is best suited for you.
Benefits of CBD Coffee
Reduced jitters: While caffeine can cause jitters and anxiety in some people, CBD and hemp have been reported to have calming effects. Combining them with coffee may reduce the negative side effects of caffeine.
Anti-inflammatory effects: CBD and hemp have been shown to have anti-inflammatory properties, which may help reduce inflammation and pain associated with certain conditions.
Potential stress relief: CBD and hemp may have anxiolytic effects, meaning they may help reduce stress and anxiety. Combining them with coffee may help promote a sense of calm and relaxation.
Improved focus and concentration: While caffeine is known to improve focus and concentration, some studies suggest that CBD may enhance these effects. Combining them in coffee may further improve cognitive performance.
Enhanced antioxidant properties: Both coffee and hemp contain antioxidants, which can help protect the body from damage caused by free radicals. Combining them may provide even more antioxidant benefits.
Potential for pain relief: CBD and hemp may have analgesic properties, which can help alleviate pain. Combining them with coffee may provide a natural way to manage pain and discomfort.
Reduced risk of caffeine crash: CBD and hemp may help regulate the effects of caffeine, potentially reducing the risk of a crash or the jitters that can come with drinking too much coffee.
There's a unique experience offered by the high quality CBD and Hemp coffees. As mentioned above, CBD is known to have very calming effects which help to balance the energizing effects of caffeine. It's a type of coffee that we've been very interested in over the years and we've been fortunate enough to have sampled our fair share.
CBD or Hemp coffee is a specific niche' within the coffee industry that's exploding in popularity….and for good reason. Combining the clinically proven health benefits of CBD with the world's most popular drink is a recipe for a match made in heaven. And the coffee-loving world is better off for it.
However, not all cbd-infused coffees are created equal. The best CBD-infused coffees will source the highest quality coffee beans AND combine them with pure naturally extracted CBD. Below are a few important things to consider:
Check to see how the CBD is extracted. You should always go with an all-natural chemical free process
Check to see if their CBD is lab-tested and/or pharmaceutical grade. Reputable brands will make their results available to you
You'll typically want to go with Full Spectrum CBD since it uses the full Hemp plant as opposed to just parts of it (isolates). Full spectrum CBD is commonly considered more effective than isolates.
At Best Quality Coffee, we've reviewed a many premium CBD-infused coffee brands to help you take the guesswork out of the shopping process.
Green Roads coffee is our top choice.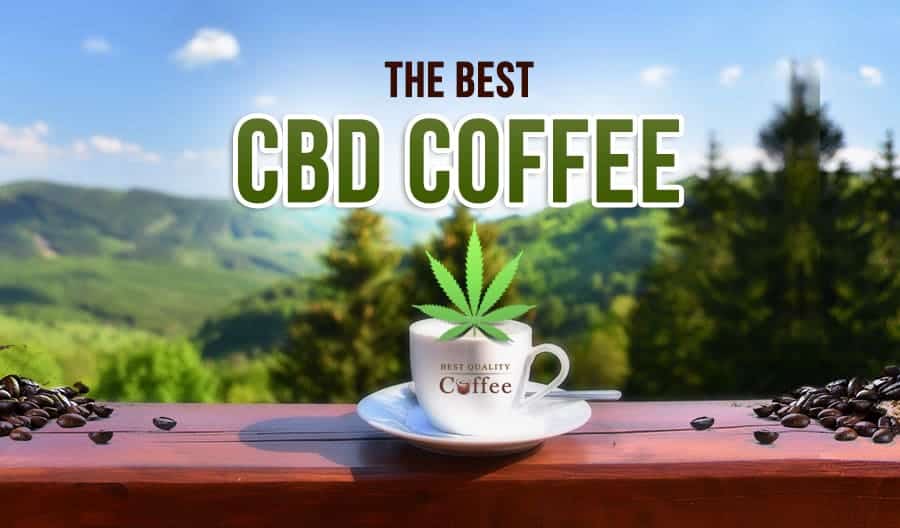 It's important to note that the research on the benefits of CBD and hemp coffee is still in its early stages, and individual results may vary. I've personally had great results with CBD coffee as have many of our reviewers here at Best Quality Coffee. We always recommend consulting your doctor or healthcare professional before trying any new supplements or making significant changes to your diet.
The information above is not intended to be medical advice. Please consult your doctor or medical professional if you are considering the usage of CBD or THC.