CBD coffee or Hemp Coffee is one of the fastest growing markets in the world right now. The health benefits of Cannabidiol (CBD) are well documented as are the natural benefits of coffee. When combined, coffee lovers are treated to an exceptionally enjoyable experience. One such CBD brand looking to make a mark in this industry is Workman's Relief. As its name suggests, its a company focused on delivering high quality CBD especially crafted for essential workers. In this Workman's Relief review, we take a closer look at their CBD coffee.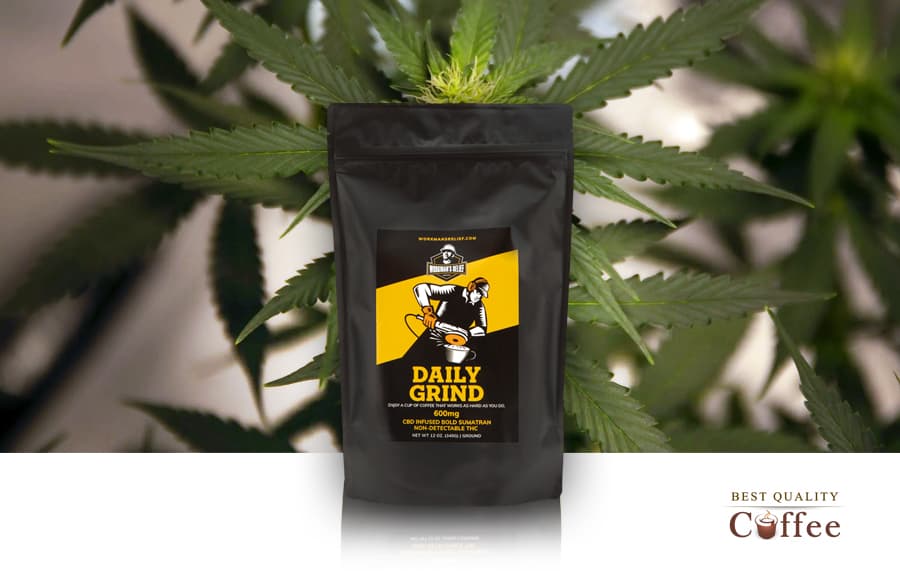 If you're new to the CBD coffee world, please take a moment to familiarize yourself with what CBD is and how it can improve your health.
Workmans' Relief CBD Coffee is unique for a number reasons that set it apart from other CBD coffee brands. We'll cover each one of them in this Workmans' Relief review.
Workmans Relief Review – CBD Coffee
Often times CBD coffee brands focus more on the CBD than they do the quality of coffee. That leaves us coffee lovers wanting. One of the great things about this coffee is that they offer an excellent Sumatran brew that will please coffee lovers of all types. Their Sumatran delivers a deep, dark, and earthen flavor that has minimal acidity, something many fans of smooth and low-acid coffee will appreciate. When coffee is created by fellow coffee lovers, you know it and you taste it.
This dark roasted brew is extra bold in flavor and designed for those who just like delicious coffee without all the frills. Roasted in Wisconsin by Brewhaha Roasters, this coffee is likely to please even snobbiest of coffee snobs.
There are certain criteria that we look for when identifying the best CBD coffee brands.
Lab test results
US grown and organic Hemp
High quality coffee
Fortunately, Workman's Relief CBD coffee meets all of these criteria.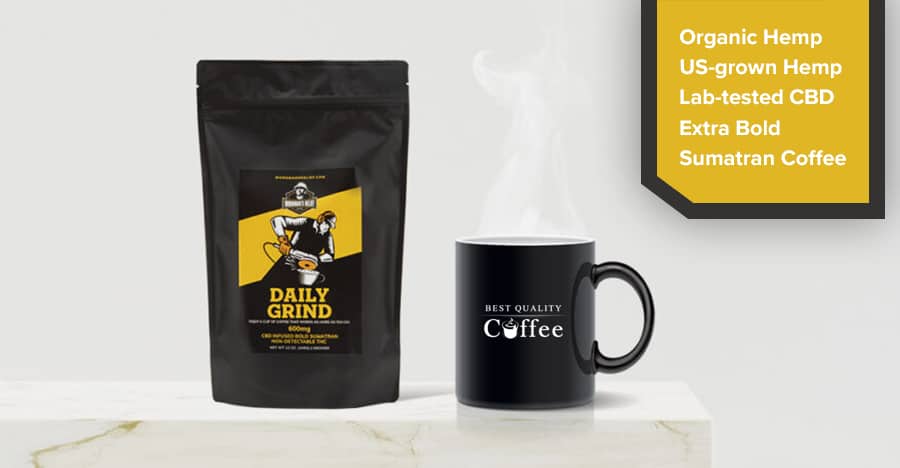 Of this list, we'd say the lab results are the most important. It goes without saying that it's important to know what you put in your body. Workman's Relief makes there CBD lab results readily accessible here.
US grown hemp is subject to higher standards than those typically grown in other countries. Workman's Relief uses organic Hemp grown in Wisconsin which offered us a certain peace of mind we've come to expect when drinking higher end CBD or Hemp coffees.
As a broad spectrum extract, Workman's Relief CBD is also THC free. Tetrahydrocannabinol (THC) is responsible for the high / euphoric feeling that comes marijuana. Many coffee drinkers aren't looking to get high. Drinking this coffee will not get you high nor will cause you to register positive on a drug test.
This CBD Coffee also uses whole-plant extracts which include a variety of beneficial compounds including phytocannabinoids, terpenes, flavonoids, and essential fatty acids.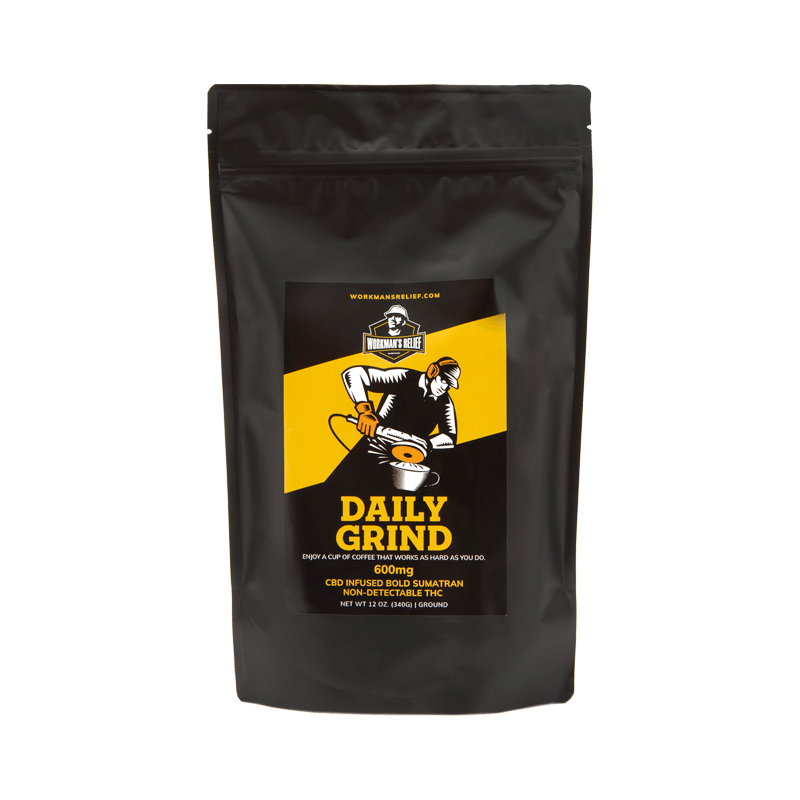 No Workman's Relief review would be complete without referencing the company's name and vision. Their CBD coffee is designed for essential workers. In other words, those who don't usually have the luxury of a day off either physically or mentally. It's meant to help provide a natural and sustained boost of energy for those who can't afford a lag in performance. Both their CBD and Coffee reflects these company goals.
The awakening effects of caffeine combined with the soothing effects of CBD make for a super charged brew that's as beneficial as it is tasty. The final result is a uniquely-tailored coffee for those where performance is paramount.
The company offers single purchase options but you can save 25% off when you subscribe.