Cannabidiol (CBD) is the non-psychoactive chemical found in the cannabis plant. Unlike Tetrahydrocannabinol (THC), CBD does not produce psychoactive effects on users. The ability of CBD to interact with the cannabinoid receptors makes it an excellent candidate for providing a vast array of therapeutic benefits, including pain relief. CBD products are available in different formulations, including oils, inhalants, tinctures, and edibles. In this article, we'll look at CBD infused coffee and its potential therapeutic benefits for pain relief. Lastly, we'll recommend one of the best CBD coffee brands on the market that place a premium on both the quality of their CBD and coffee beans.

Before getting right into the pain relieving benefits of CBD infused coffee, let's first take a quick look at what it is.
What is CBD coffee?
As you've probably figured out already, CBD coffee is a simple recipe that involves mixing coffee with CBD using a number of different methods. The mixture delivers a tasty, and most importantly, healthy drink to kick start your day.
There are a variety of ways of putting CBD into your coffee.
You can drop a few drops of CBD oil into your morning brew, but it typically won't mix well and in some cases, leave an aftertaste. However, if you don't mind the taste, you can purchase CBD oil at your local dispensaries after making sure that it's legal in your state. For example, CBD oil in Colorado is now legal to purchase and consume but it's deemed illegal in states like Texas and Idaho.
As an alternative to using CBD oils in your coffee, you can purchase CBD powder which typically dissolves better and is tasteless. A company named Caliper CBD offers a quality powder that we've used many times our coffee here at Best Quality Coffee.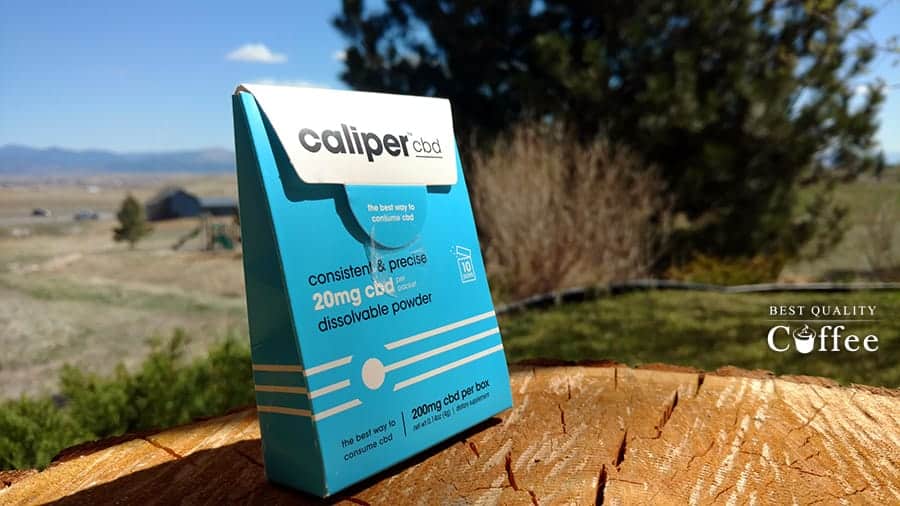 The final option is going with CBD infused coffee in which the coffee grounds are already mixed with CBD. I prefer this option because you'll typically get a more balanced and effective CBD coffee experience. They're pre-formulated so you don't taste the CBD and can also rest assured that the amount of CBD you get with each cup is consistent each time.
Note:
CBD coffees have been on our radar now for a number of years. We've had the pleasure and privilege of reviewing many different quality brands during this time. Check out our curated list of
best CBD coffees
Health Benefits of CBD Coffee
Apart from its effectiveness in being an effective remedy for anxiety and depression-based disorders, CBD can combine with your body's cannabinoid receptors to offer pain relief. CBD works on the endocannabinoid system (ECS) which is a critical cell-signalling system. CBD's effects on this system creates an anti-inflammatory response which in turn alleviates pain. As such, combining CBD with your morning coffee can boost mental and physical health.
In one 2018 study, CBD was proven effective in helping to manage chronic pain.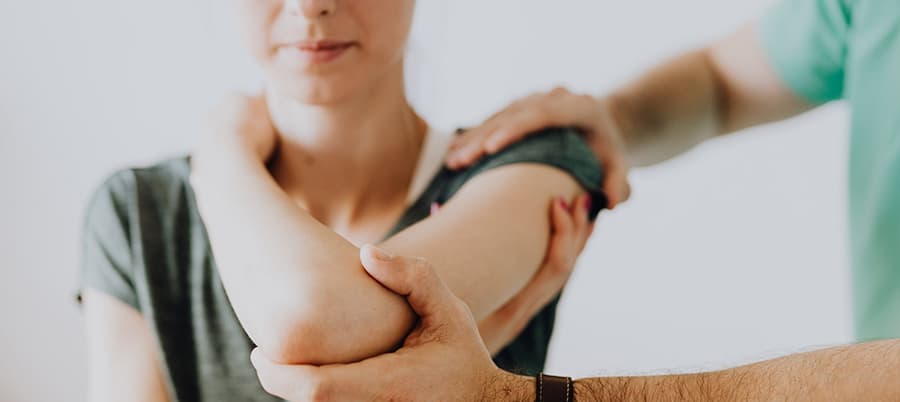 CBD's ability to interact with the cannabinoid receptors makes it possible for CBD to modulate cognitive responses. CBD can also interact with neurotransmitters such as GABA and serotonin to promote rest and sleep. It is pertinent to note that CBD can play alternative roles in the sleep-wake cycle. While CBD promotes a peaceful sleep at night, it can also come in handy in boosting creativity during the day.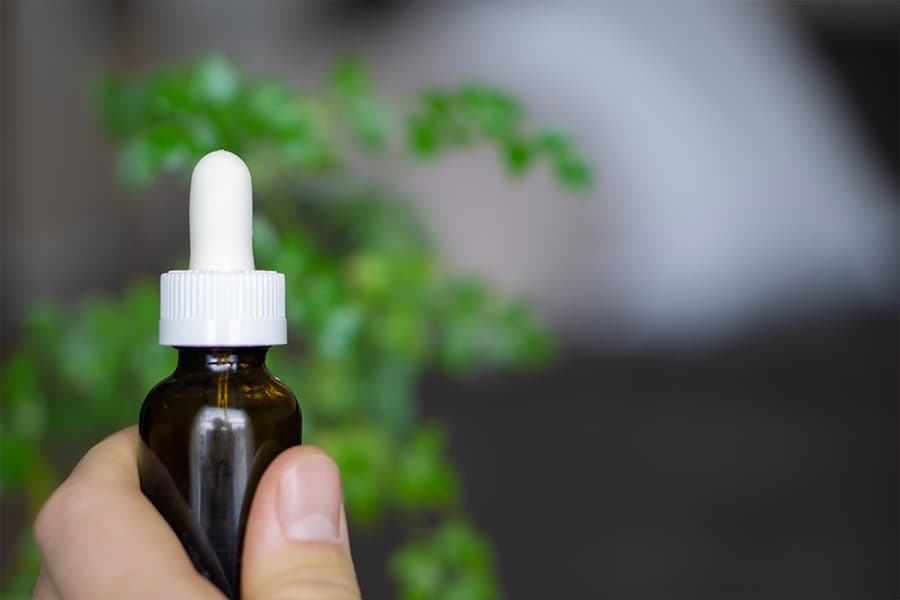 The expression of CBD receptors in the immune system has been reported to reduce certain causes of inflammation. It can neutralize the harmful effects of free radicals and, most importantly, modulate immune responses. By modulating the immune system's activities, CBD can help prevent the establishment of inflammation-induced diseases like arthritis, which can lead to chronic pain. CBD can trigger the release of feel-good hormones that play a critical role in relaxation. It also possesses some antioxidant properties that maintain internal balance.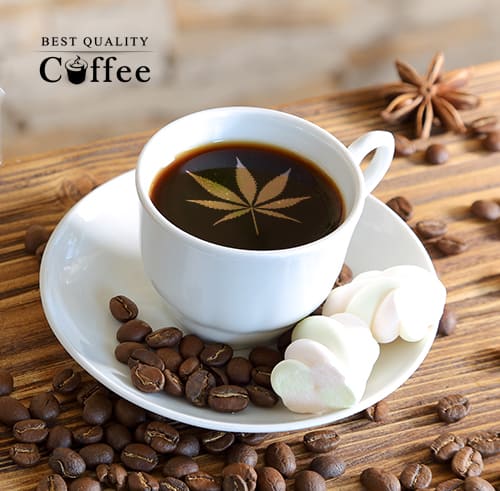 As everyone already knows, coffee is rich in caffeine. Caffeine is a natural stimulant that helps with passing messages from the body to the brain quickly and also increases the circulation of chemicals such as cortisol and adrenaline. A moderate amount of caffeine will give your body a restful sleep, thus indirectly providing relief from stress and chronic pains. Research has shown that caffeine in CBD coffee keeps you active and agile for the day.
When you combine the stimulating effects from caffeine with the soothing benefits of CBD, you're treated to a uniquely balanced experience.
CBD Coffee: Final Thoughts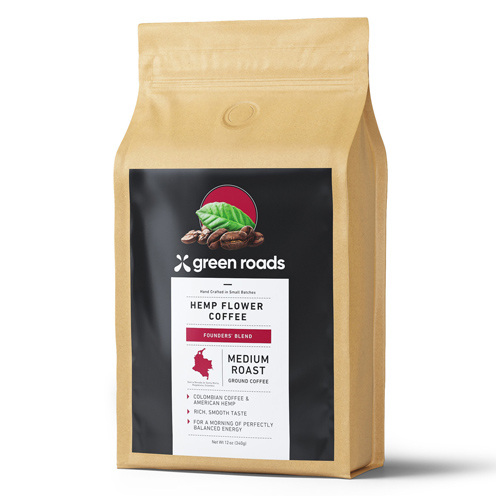 Many CBD coffee companies are aware of this and strive to include the ideal amount of CBD / grams of coffee. Green Roads CBD Coffee is one of the best CBD infused coffee companies on the market. They use CBD from American-grown hemp that's fully lab tested. We've actually reviewed their coffee and have been very impressed with its taste and effectiveness.
Although CBD coffee can help with a wide range of health conditions, you should always watch the amount of coffee you ingest. Life is all about doing things in moderation. Too much caffeine may cause side effects like dizziness, irritability, and anxiety. I think we all know what it's like to have one too many cups of coffee.
If you're interested in exploring the world of CBD infused coffees and would like to learn more, check out our best CBD coffee brands article.