The global coffee industry is churning out new trends almost every day. Some are short-lived while others like butter coffee and vitamin coffee are here for the long haul. One specific trend that's been gaining traction is the CBD cold brew segment. CBD Coffee or Hemp Coffee is already a rapidly budding industry (no pun intended). There many impressive CBD brands out there yet most of them focus on hot brews. In this article we detail everything you need to know about CBD cold brew.
If you're simply interested in a recommendation, check out Jibby Coffee which is a quality CBD cold brew that uses premium Colombian organic beans.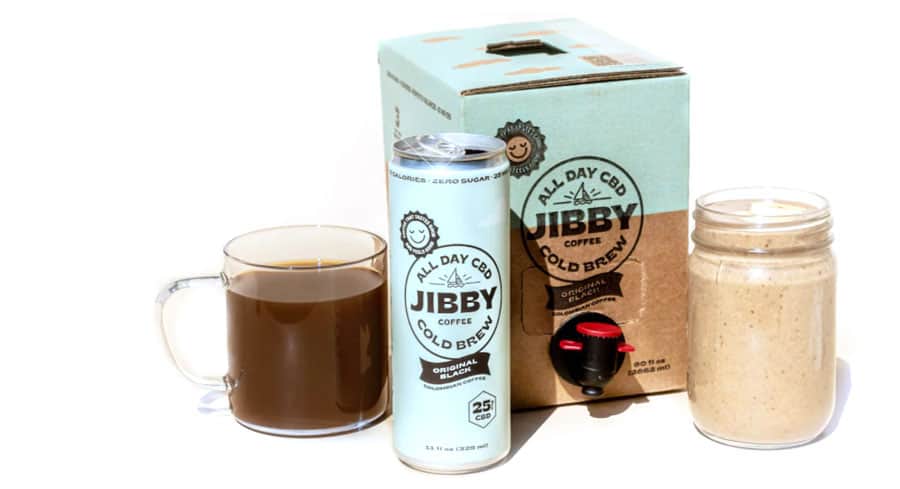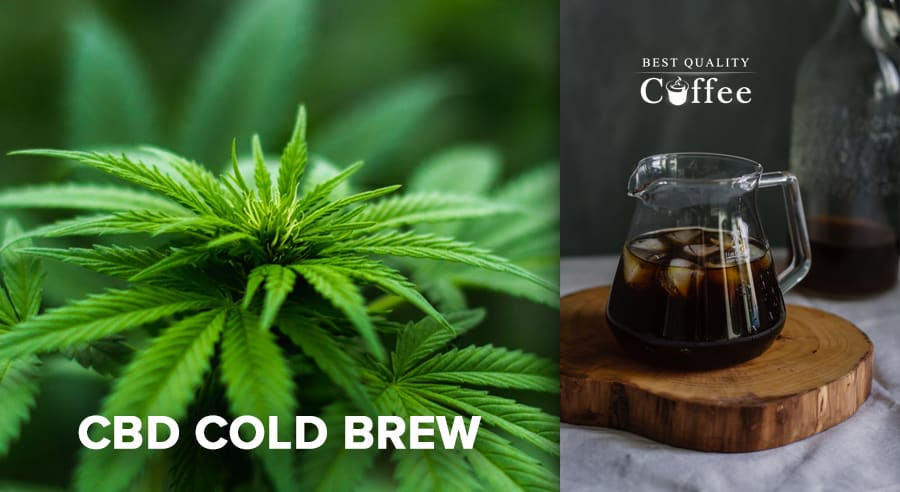 The CBD
For those who may not know, Cannabidiol (CBD) is derived from the cannabis plant and has been proven to deliver a number of health benefits. These CBD health benefits include helping with anxiety, chronic pain, insomnia, and inflammation. Unlike it's cousin Marijuana which is also derived from the cannabis plant, CBD will NOT get you high. This is obviously a very important distinction.
When shopping for CBD hot or cold brew, make sure you only buy from coffee brands that offer lab-tested CBD. I'd also recommend going with brands that use organic hemp or CBD grown in the United States. Hemp grown in the US will typically have to adhere to stricter and higher standards than other countries thereby ensuring a better quality plant.
Tips for Best CBD Cold Brew
Also, make sure to check to see how many milligrams of CBD is used. You will typically see amounts in 10mg – 25mg. If you're new to this space, experiment with different amounts of CBD in your coffee until you find what's right for you.
Many people mistakenly assume the calming effects of CBD are cancelled out by the energizing effects of caffeine. But when combining the two, an entirely new experience is created altogether. I can best describe it as a harmony between being alert and sharp while still being very grounded and relaxed. I think every coffee lover can relate to getting the jitters when they've had too much caffeine. We've all felt wired before from drinking one too many cups of coffee. However, in my years of drinking CBD coffee, I've never felt wired even after multiple cups.
One thing you'll notice about CBD coffees in general is that they deliver a jitter-free coffee experience.
Use only Lab Tested CBD
Use only U.S. Grown Hemp / CBD
Choose Pesticide-Free Hemp
Consider How much CBD is in each CBD Cold Brew Can
The Coffee
Even the highest quality CBD mixed with average coffee will still give you an average experience. That being the case, keep your coffee standards high as well (no pun intended once again).
I personally like going with coffees sourced from small-batch farms. While this isn't the only criteria, you will usually get a much higher quality bean in this case.
When choosing the best CBD cold brews, I'd also recommend going with organic coffee when possible. Organic coffee typically yields a cleaner and more pure taste. And more importantly, it's healthier for you.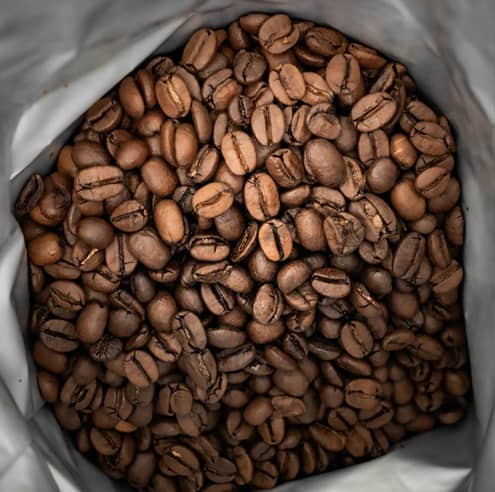 Bonus Fact: Cold brew coffee is typically sweeter and up to 70% less acidic than regular hot coffee. Brewing in cold temperatures prevents coffee beans from ever releasing oils. The result is a less acidic brew that's gentler on the stomach. If you're a coffee lover with a sensitive stomach looking for low acid coffees, check out our top low acid coffee picks. For those who enjoy a sweet brew but want to reduce their sugar intake, cold brews make an excellent option.
The CBD Cold Brew world is growing in popularity by the day and promises a truly multi-sensory experience. It should be interesting to watch this coffee trend as more people are exposed to the benefits of CBD. There are currently far fewer CBD Cold Brew companies than regular CBD coffee brands but that's expected to change with time.
Related Link: If you're a fan of cold brews and convenience, check out our selection of cold brew coffee pods.
In conclusion, the best CBD cold brews will maintain high standards for both their coffee and CBD.
If you're interested in stepping into the world of CBD Cold Brew, we recommend checking out Jibby CBD Coffee. While it's a relatively new entrant into this space, it meets the criteria of what we consider high quality CBD Cold Brew. Jibby uses a unique blend of Colombian beans sourced from the Nariño and Huila regions. Their premium organic beans are steeped for 18 hours to produce a full yet pure flavored cold brew. This cold brew is jitter free as well and provides a steady source of energy throughout the day. They also source American grown hemp from organic farms and have made their lab tests publicly available. Check out our Jibby CBD coffee review for more information.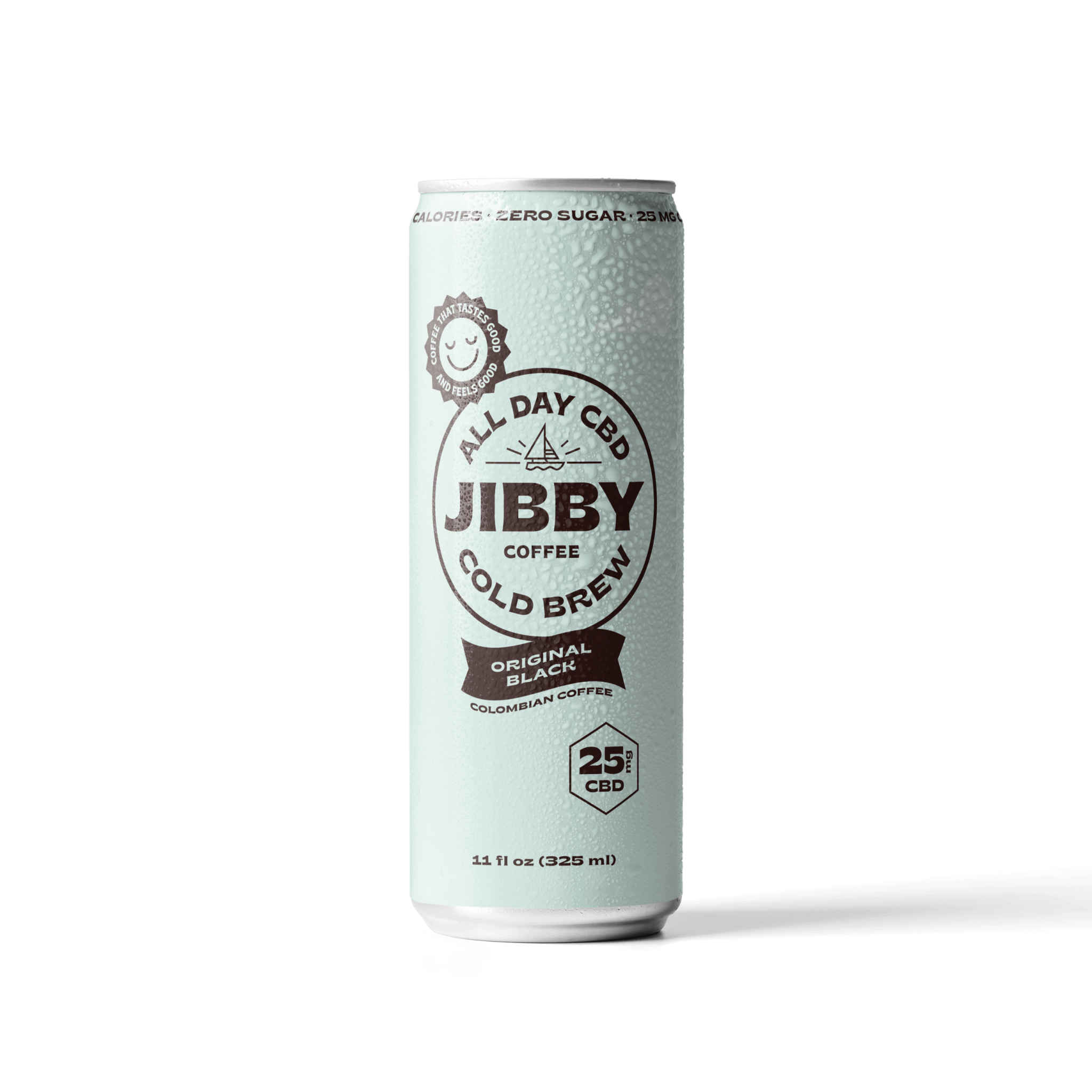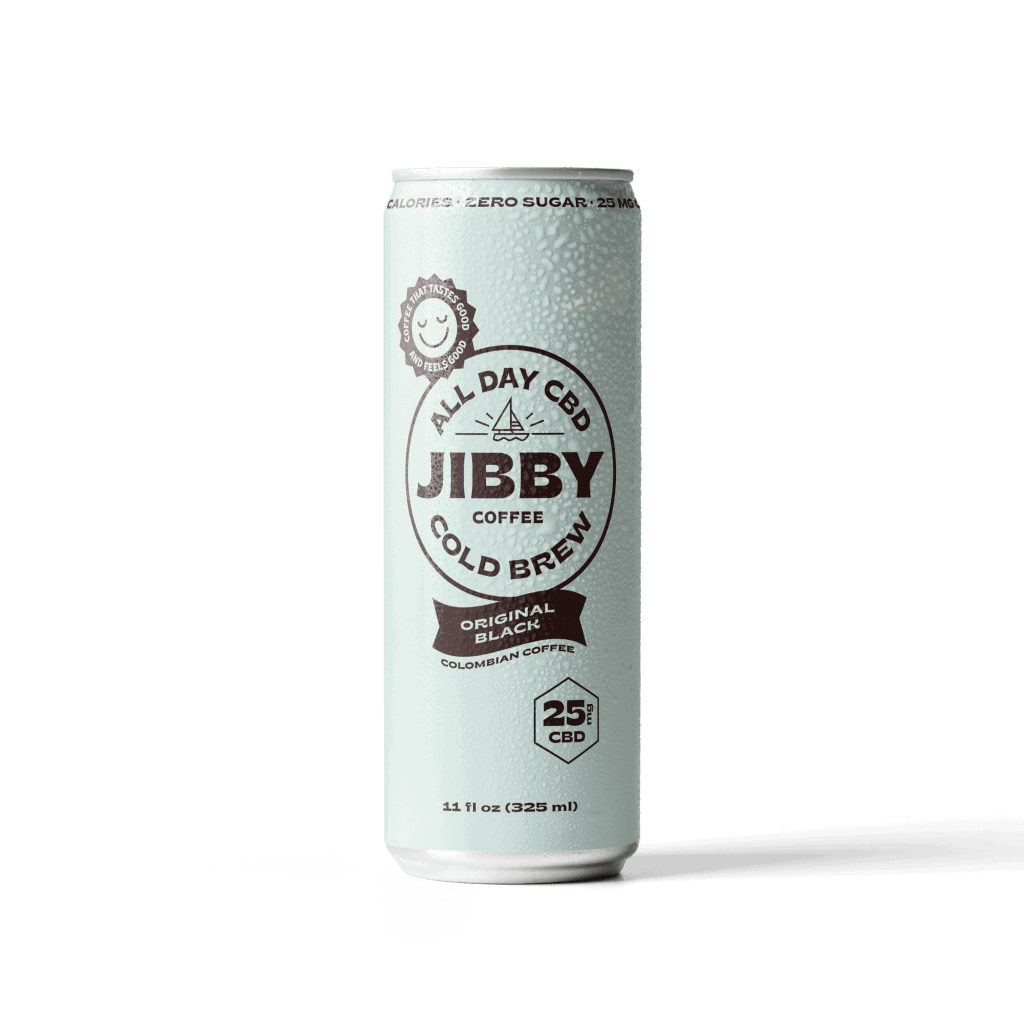 Jibby CBD Cold Brew Coffee
25mg of CBD per Can
Lab Tested CBD Isolate
American Grown Hemp
Jitter Free coffee
CBD infused and processed in Colorado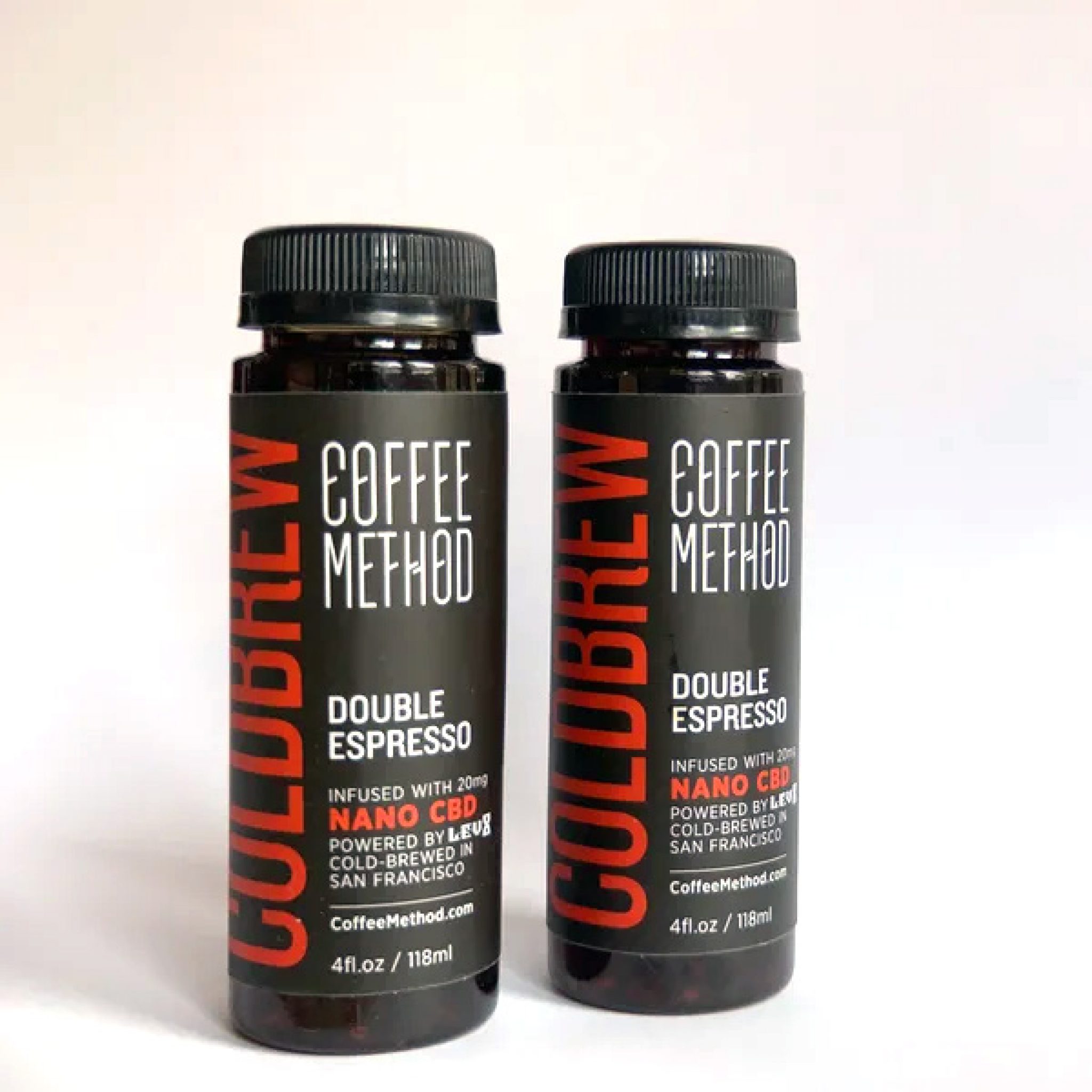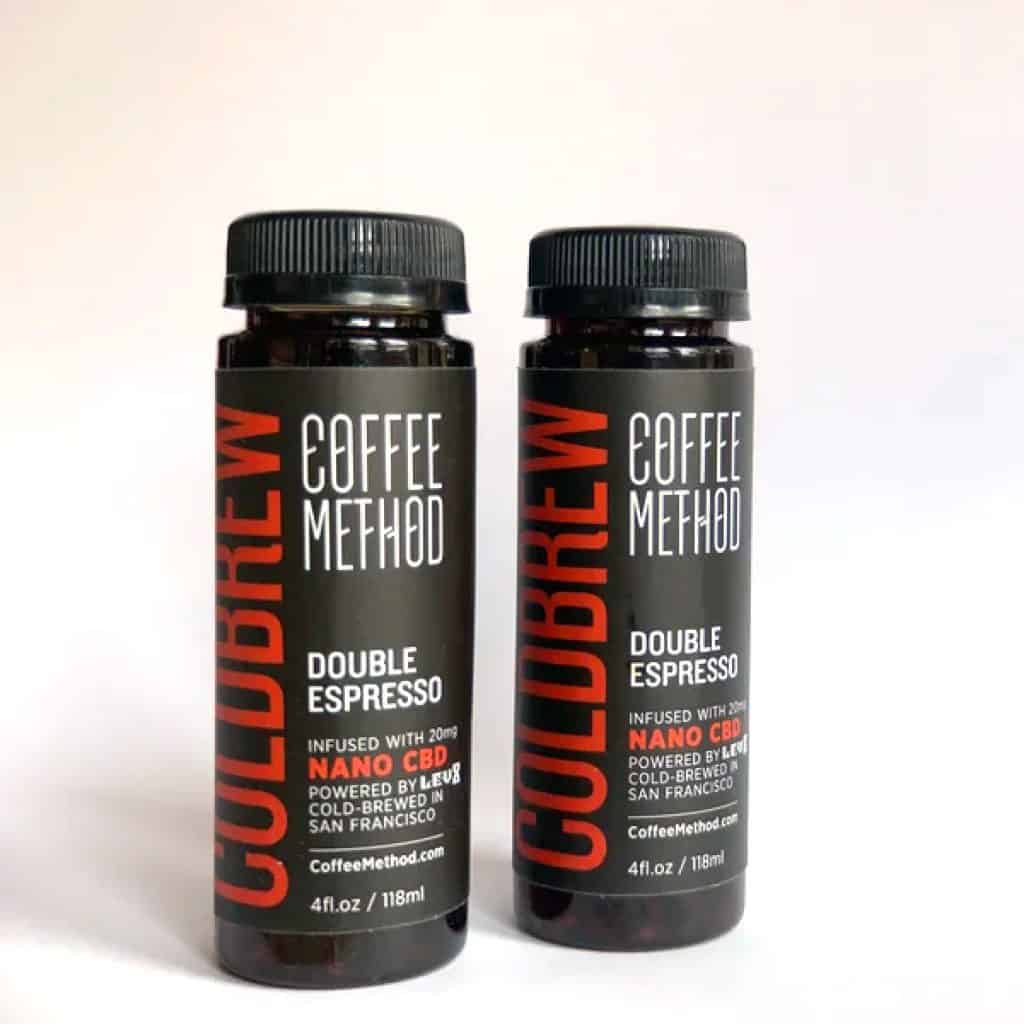 Coffee Method CBD Cold Brew
Contains 20mg of Nano CBD
Espresso Flavors, Dark
Lab tested Nano CBD isolate