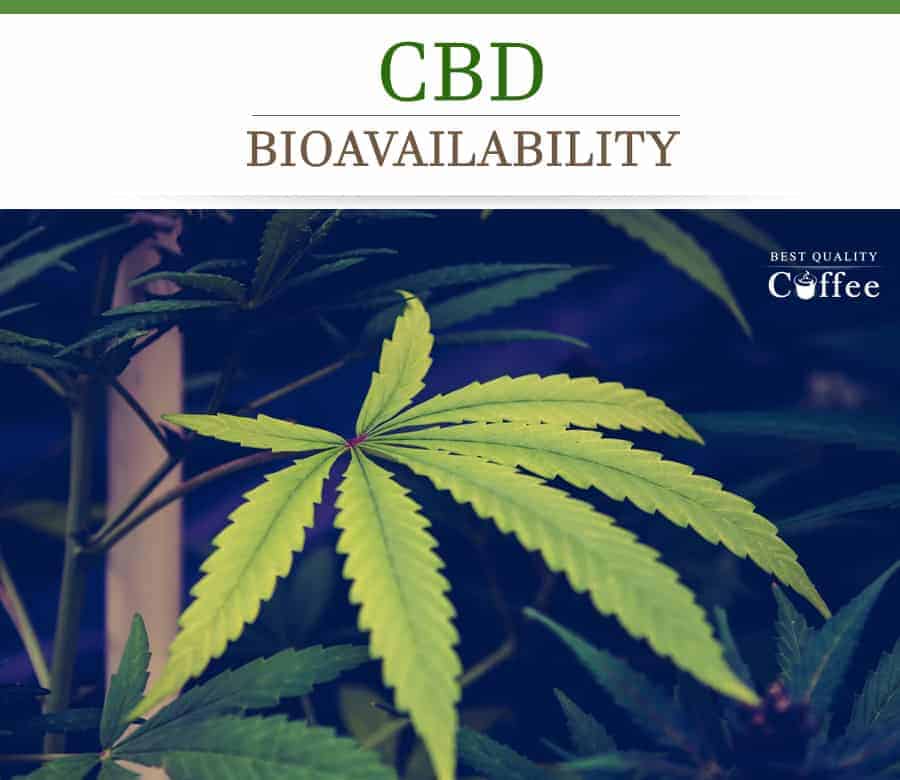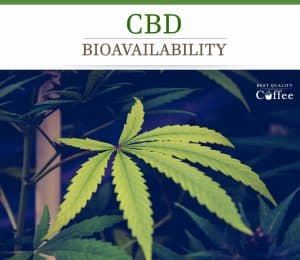 CBD AND BIOAVAILABILITY
It is quite impossible to obtain the benefits of CBD without talking about its bioavailability. This is a term used to describe the concentration of CBD available for bioactivity or interaction with the body system. CBD interacts with the receptors of the endocannabinoid system (ECS) to elicit its wide range of benefits, including those relating to antioxidant, anti-cancer, anti-inflammatory, antidepressant, analgesic, and anti-tumor properties. In this article, we shall discuss the bioavailability of CBD based on the mode of administrations.
How to obtain maximum benefits from CBD
CBD can be administered in three important ways namely:
CBD edibles & CBD Coffee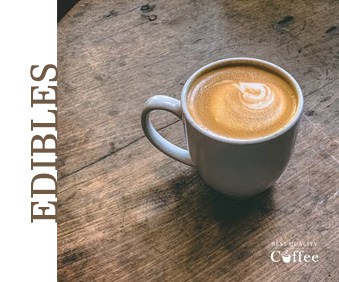 This is one of the largest classes of CBD products. It includes CBD infused foods and drinks like CBD coffee, CBD gummies, CBD honey, CBD capsules, and pills. It is one of the best methods of administering CBD since it provides a constant dose of CBD with little to no side effects. The administration of CBD via this method produces a bioavailability of 13-19%. The effects last longer and can serve to provide relief for a wide range of conditions, including relaxation, pain relief, and promoting internal balance. CBD edibles are subject to enzymatic activation in the liver known as the first-pass metabolism. Overall, it offers the most cost-effective way to administer CBD without worrying about the strong or bitter taste of terpenes. The overall effect lasts from 30 minutes to over an hour.
As an added note, CBD Coffee has become extremely popular as of late. What many consumers don't realize is that not all CBD coffees offer the same CBD absorption. Different extraction and infusion methods will have an impact on just how easily the CBD is absorbed once ingested. When shopping the best CBD coffees, make sure you inquire about its bioavailability. If you're looking for the maximum amount of bioavailability in a CBD coffee along with a robust flavor, we'd recommend going with NakedCBD's nano coffee which has 10x the absorption of regular oil-based products.
NakedCBD's CBD-infused coffee contains the highest quality, responsibly sourced coffee beans that are freshly blind-roasted and naturally infused with solvent-free, full spectrum NANO CBD extract.

Vaping
This includes the various methods involved in smoking the whole cannabis plant or CBD isolates. In most cases, these CBD products are vaporized and can directly interact with the ECS receptors for maximum benefits. CBD vapes produce an almost immediate effect that wears off after sometimes, thus leaving the users at the mercy of more dose. The bioavailability of CBD vapes ranges from 10-60%. The only downside of this method is that it only produces a short term effect and may not be great for people who need a constant or long-term supply of CBD.
CBD oils and tinctures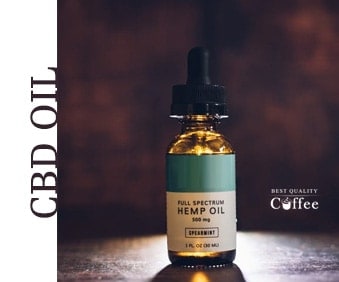 This involves the use of CBD oils and tinctures. In most cases, these products are administered by placing one or two drops under the tongue for 30-60 seconds and swallowing it. It is known as sublingual administration and offers a bioavailability ranging from 20-30%. While it provides a vast array of benefits to users, it also presents some side effects on people who find it hard to deal with the oily nature of the tinctures. The overall effect lasts from 30 minutes to over an hour. CBD tinctures are able to bypass the first-pass metabolism, thus increasing the bioavailability of the products.
CBD and Bio-availability: Bottom line
CBD coffee is one of the best ways to gain access to your CBD dosage without dealing with the oily taste and nature of CBD tinctures. Premium CBD coffee's are specially formulated with the aim to offer a vast array of potential therapeutic benefits in pain relief, relaxation, mood control, and internal balance. With a bioavailability of 10-19% over a fairly long period of time, you are guaranteed of a solid CBD experience.
Don't forget to contact us if you have questions about CBD bioavailability and the benefits of CBD coffee.