As a coffee lover who has been on Keto for the last 4 years, keto coffee has played a significant role in my journey. Being that coffee without sugar or cream is already keto friendly, I realize the best keto coffee is, well, black coffee. But beyond this point, there are many coffee options that are formulated to specifically help you reach and maintain your keto goals. In this regard, it may be better to call this coffee "keto enhanced coffee". In this article, we explore these options for how you the world's greatest drink can help you maximize your keto experience.
If you're not in the mood to read the details, check out our top 3 picks below for the best keto coffee options to help you more easily reach your health goals.
Includes hunger-satisfying grass-fed ghee butter and brain octane MCT oil

Tested for mycotoxins and mold as well

Impressively rich and clean coffee experience

Includes organic butter, coconut, vitamins and tumeric

Incredibly smooth yet bold taste

Dark roasted 100% specialty-grade Arabica coffee

Grass-fed butter from pasture-raised cows

3 different flavors: Original, Caramel Macchiato, and French Vanilla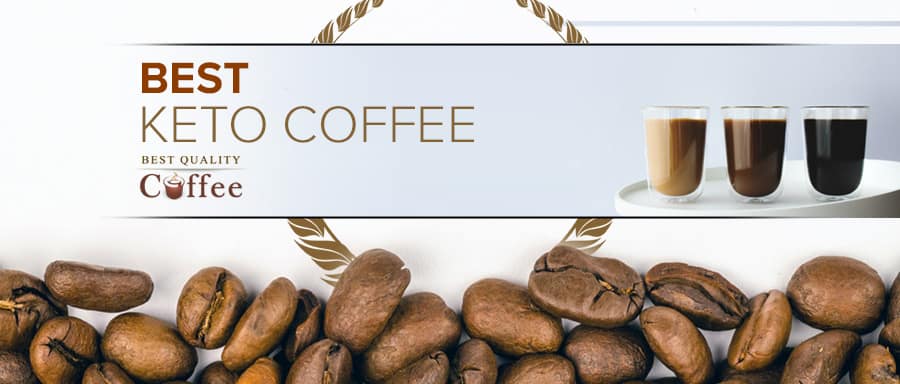 Best Keto Coffee and Best Keto Friendly Coffees
VitaCup Keto Coffee
Starting off our list of the best Keto coffees is VitaCup Keto Max coffee. This keto-enhanced brew sources specialty 100% Arabic coffee beans and combines them with vitamins, MCT Oil (which is used to give you a feeling of satiety for long periods of time), and turmeric. Expertly crafted and formulated by the company's roastmasters and registered dietitian, it's a coffee that's as healthy as it is tasty. From personal experience, we can say this company places an equally strong emphasis on their coffee and their added ingredients. We've tried a number of VitaCup's products over the years and have found them to be worthy of a coffee connoisseurs standards. As such, it's a perfect option for the coffee lover on keto.
This product comes in K-Cup compatible coffee pods.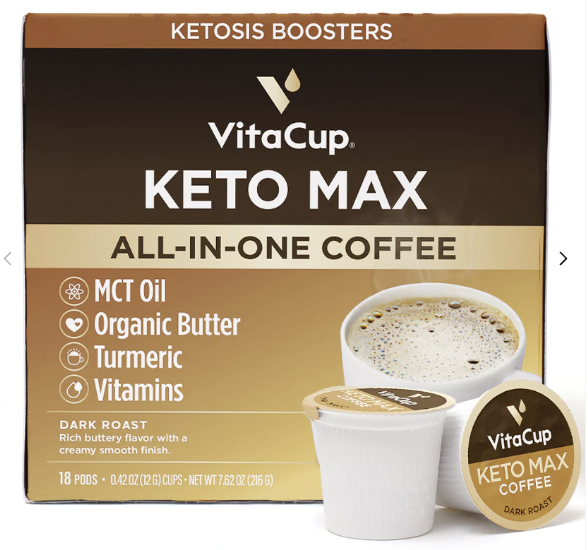 Bulletproof Coffee
No list of the best Keto coffees would be complete without a mention of the brand that literally pioneered Keto Coffee: Bulletproof Coffee. Bulletproof Coffee is easily one of the most popular keto coffee brands and their recipes include MCT oil and Ghee Butter. Created by David Asprey, Bulletproof Coffee replaces your sugar-loaded latte with a coffee drink that's as smooth and creamy, but just without the carbs and sugar. Instead, their coffee contains fatty acids which are used to help you efficiently produce ketones. Their coffee is incredibly clean in terms of being mycotoxin and mold free and as far as delivering a very clean flavor that coffee purists will certainly appreciate. The Bulletproof Coffee Kit includes their trademark original ground coffee, Brain Octain C8 MCT oil, and Grass-fed Ghee.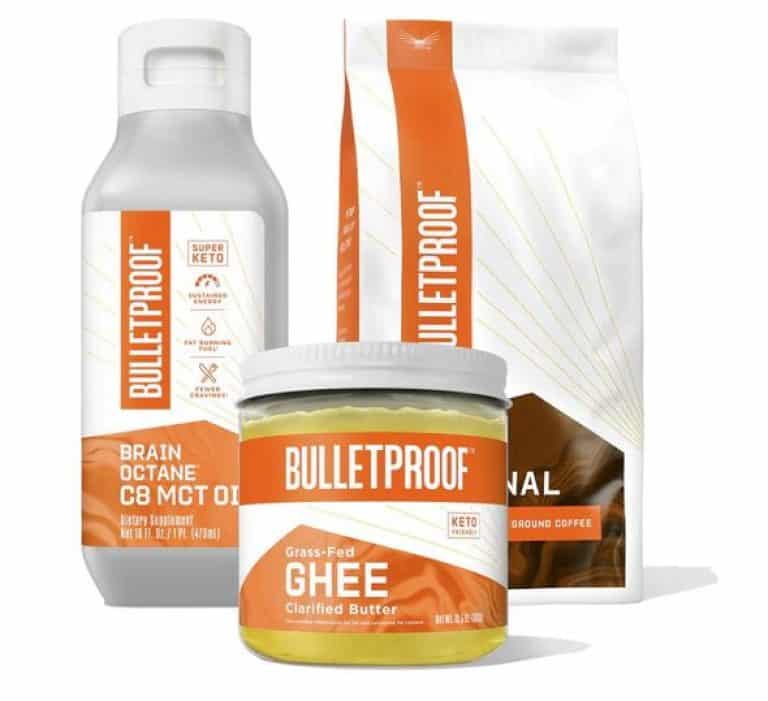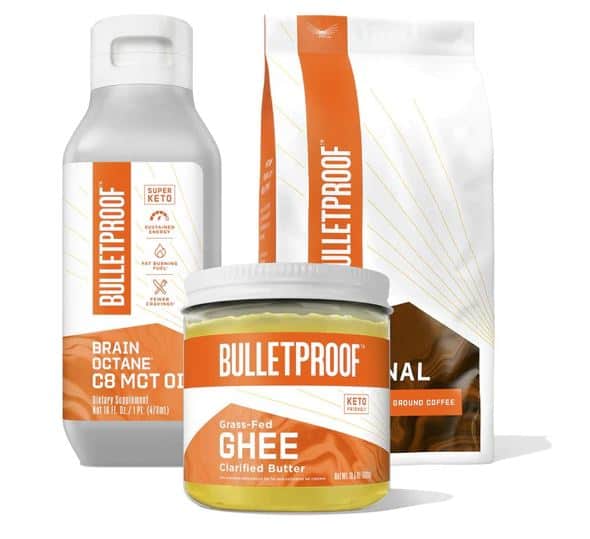 Buy Bulletproof Keto Coffee Kit
Rapid Fire Coffee Pods / K Cups
Next on our list of top keto coffees is Rapid Fire. As no stranger to the world of health conscious coffees, Rapid Fire offers a delightful organic medium roast keto coffee that contains grass fed butter, MCT, and Himalayan Salt. Don't be thrown off by the fact that it has salt. Salt in coffee, if done right, can be a wonderous pairing that helps accentuate flavors while reducing overall acidity. Rapid Fire keto coffee pods have garnered thousands of positive reviews for their taste and efficacy. These pods are available in 3 different flavors: Original, Caramel Macchiato, and French Vanilla. They also offer a keto creamer that offers a functional, flavor, and textural boost to your coffee.
Helps burn calories
Provides a feeling of fullness
Quickly metabolizes to ketone energy, instead of storing as fat
Promotes performance levels
Helps boost brain power
Grass-fed butter from pasture-raised cows
Organic ground coffee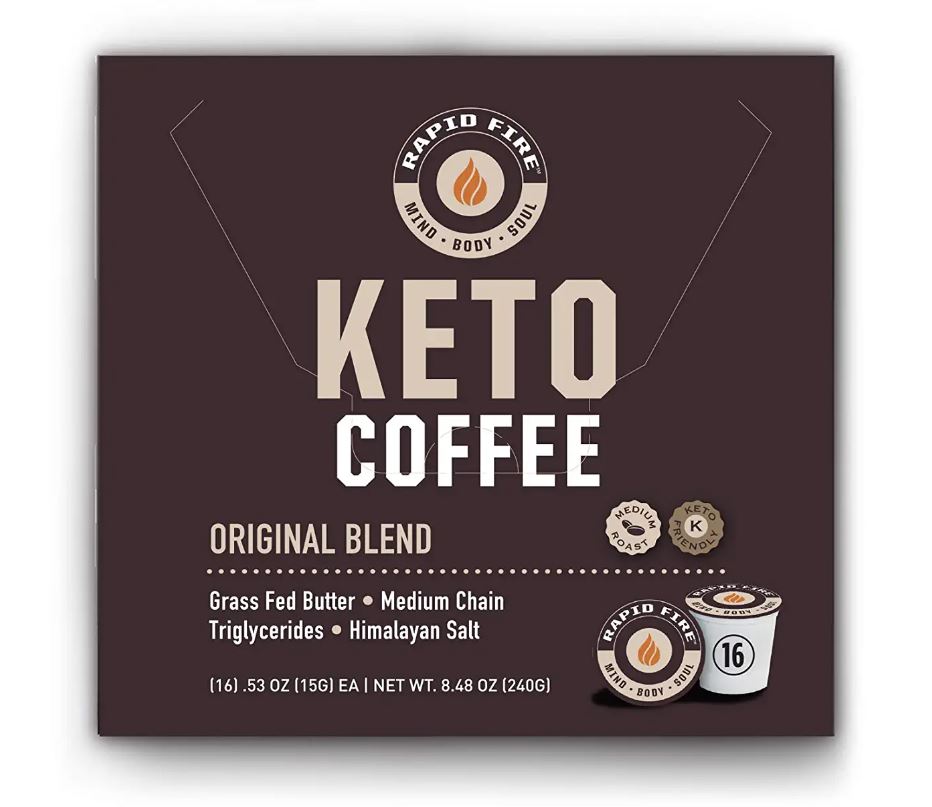 Health Kick Coffee
Health Kick Coffee is a relatively new player to the healthy coffee scene. Founded by Andrew Pauley who is an avid outdoor enthusiast and Ironman Triathlon participant, his passion for health and staying active is matched by his love of coffee.
Launched in 2020, Health Kick Coffee is a brand that reflects the passions of its owner. The Brainy Blend sources USDA organic beans infused with 5 essential B Vitamins to give you a needed jump start to your day. Their coffee is marketed as specialty coffee and is air roasted. For the record, air roasted coffee makes up only 1% of all coffee roasted in the world. Air roasted coffee usually yields more evenly roasted beans. From a taste standpoint, air roasted coffee beans are more likely to lack those unpleasant burnt and bitter flavors that can come from improperly roasting coffee through traditional means.
Besides their unique method of roasting their coffee beans, Health Kick coffee is low acid while delivering a full-bodied flavor that's superbly rich. This means that it's strong on the taste buds but easy on the stomach which is a perfection combination for anyone who has gastrointestinal issues. This coffee contains turmeric along with the following B Vitamins: B1, B3, B6, B9, B12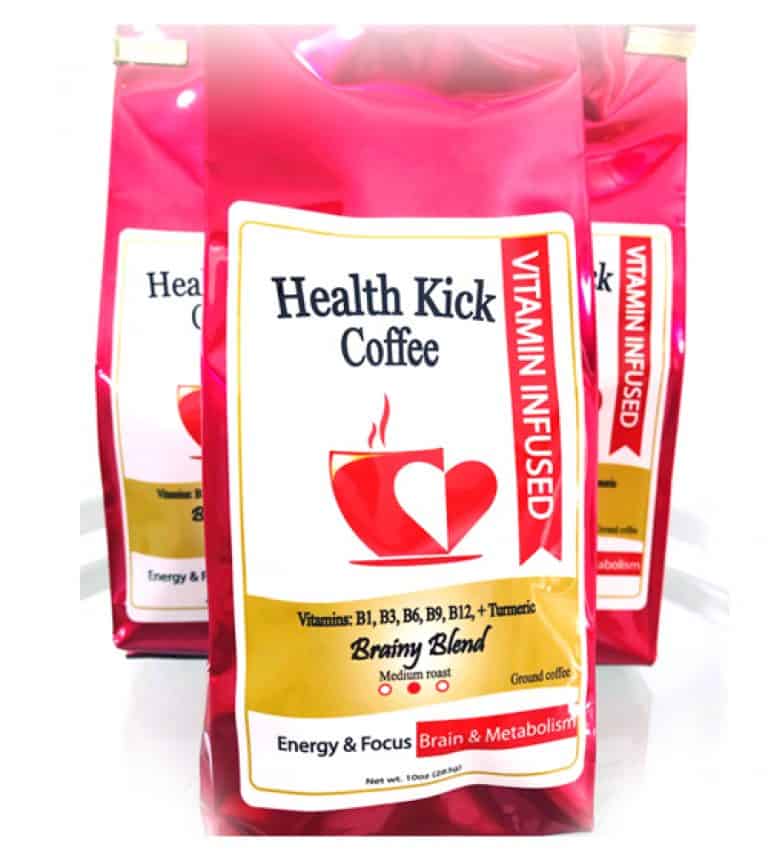 VitaCup Genius Blend
The VitaCup Genius blend is one of the company's top-selling coffees and is formulated to give your body a boost of vitamins and supplements to help support cognitive function. The MCT Oil definitely helps you feel fuller for a longer period of time and provides an instant source of energy. This coffee also includes B1, B5, B6, B9, B12, and D3 to help get your day started off right.
We've had the chance to test out this coffee and per our review, have noted that it's one of the best coffees we've ever tasted. The concern that most people have trying coffee with vitamins is whether they'll taste the vitamins or not. I can assure from my personal experiences you won't taste them. Instead, you'll be treated to the flavor of a delightful blend of organic Mexican and Brazilian beans that are medium roasted to perfection. The added cinnamon is a wonderful addition too. Not only is this keto friendly coffee full of MCT oil and healthy vitamins, it also has a flavor and quality that in my opinion is worthy of being considered Third Wave Specialty coffee.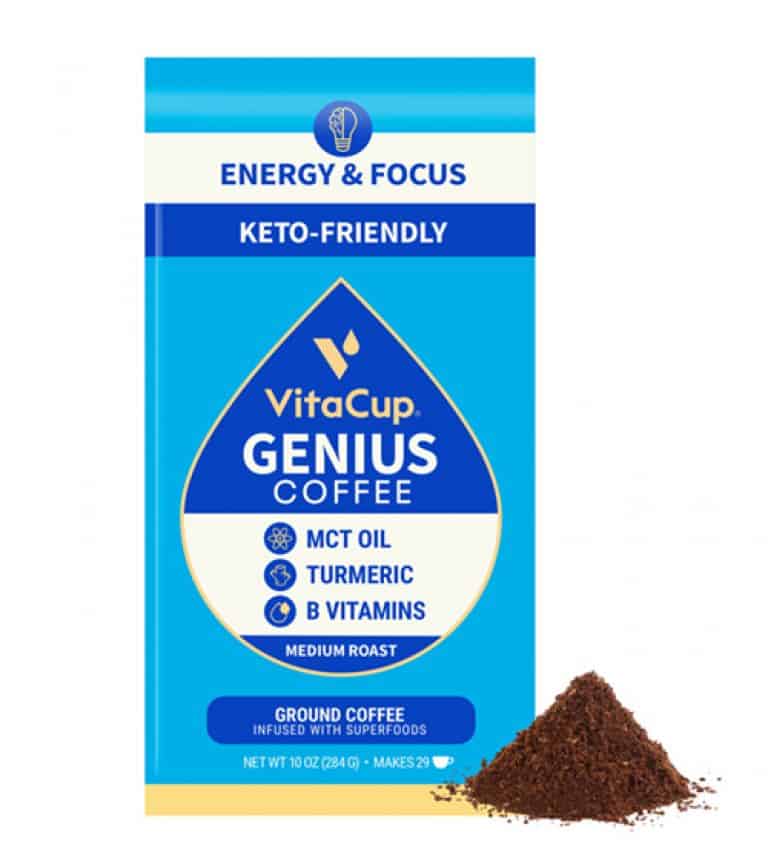 Super Coffee
As a bonus item on this list of the best keto coffees, we've included Super Coffee for those who want to cool off this summer with a refreshing keto-friendly drink. This is an iced keto coffee that contains 10g of protein as well to help you reach your daily macros. There are many options for protein coffees out there, but not all are keto friendly. Like many other keto coffee products on this list, it also contains MCT Oil for a very satiating experience. This iced keto coffee is sweetened with Monk Fruit which which means you'll be able to satisfy any sweet cravings without knocking you out of ketosis.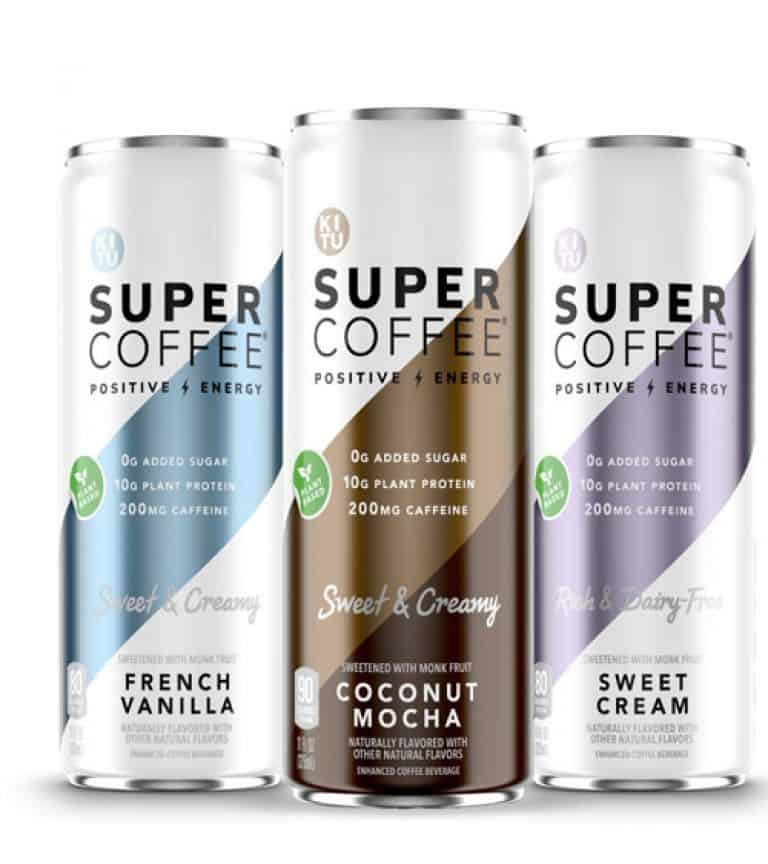 This sums up our list of best keto coffees and keto-friendly coffees for the year. We'll be sure to keep this list updated as new brews enter the niche market of keto coffee.
Brief Keto Overview for Newcomers
For those who don't know, Keto or the ketogenic diet is a very low carb and high fat way of eating that if done properly promotes healthy weight loss and can help with Type II Diabetes. As a coffee lover who has been on Keto for over 3 years, I can say through personal experience that going Keto has been one of the most impactful decisions of my life. It's given me steady energy levels, improved cognitive function, as well as healthy weight loss.
Anyone interested in learning about my keto journey can read this.
There's literally a wealth of knowledge about Keto and its benefits, but for the sake of space, we won't cover them here. But as a brief overview, Ketosis is a natural state of the body that uses Ketones instead of Glucose for energy. The body automatically enters this state when it's available stores of glucose are spent. This is why such a lifestyle requires eating less than 50 – 80g of carbs per day. A great resource that's been instrumental for me in my Keto journey has been Dr. Ken Barry and Dr. Jason Fung. Definitely check them out if you're interested in learning more about the keto lifestyle.
The Relationship Between Coffee and Keto
As we mentioned at the start of this article, coffee without sugar and cream is already keto friendly. And thank God for the fact that black coffee has zero carbs 🙂
So why even write this article if black coffee is already Keto friendly? That's a fair question. As mentioned earlier, while black coffee is keto friendly, there are additional supplements that can be added to your coffee to help boost your ketogenic lifestyle. It's worth mentioning that some of the supplements listed can be purchased separately and then added to your coffee. Conversely, many keto coffee brands will have some of these supplements preformulated into their coffee. Let's take a look at some.
MCT Oil (Medium Chain Triglycerides)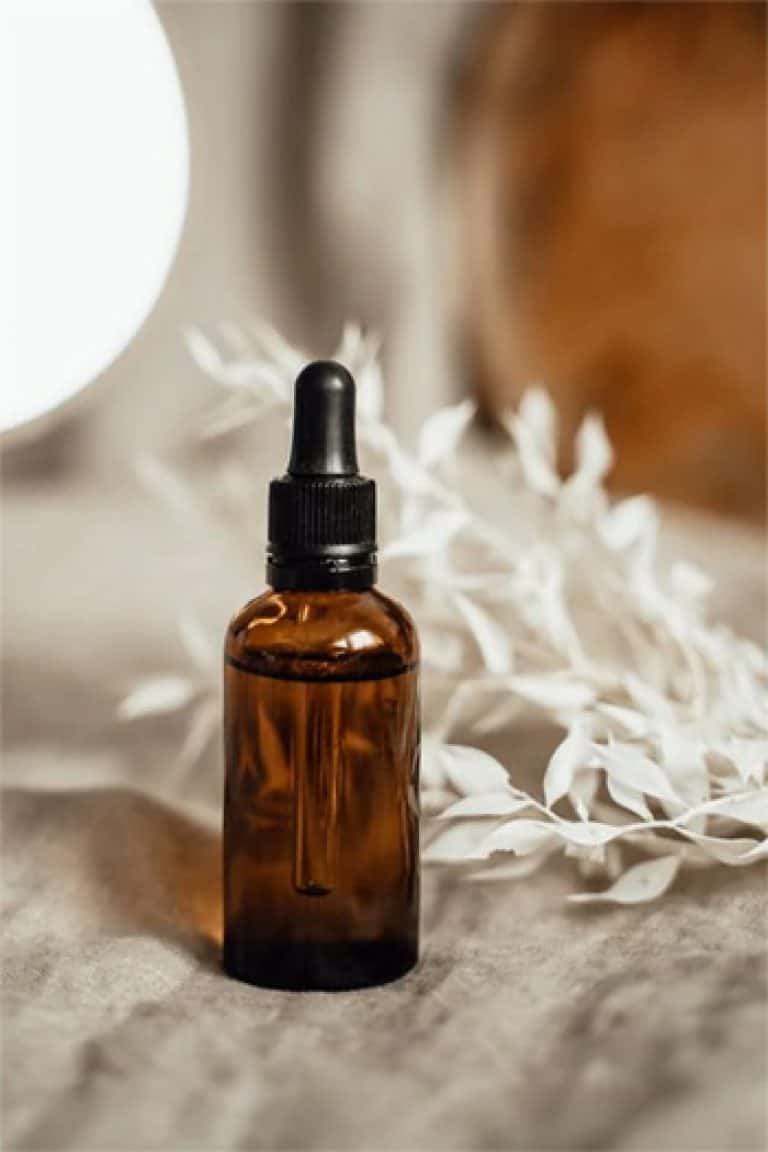 MCT Oils and keto are literally a match made in heaven. MCT Oil is viewed as a primary keto supplement for its ability to help you feel full longer, improve ketone production, and provide sustained energy as a high-quality fat. MCT Oil is a special type of fat found in plant-based oils and coconut oil. Fortunately, MCT Oil also has virtually no taste or smell so it won't have any undesired effects on your coffee's flavor.
Improves brain and cognitive function
Improves weight loss Loss giving you a feeling of being full
Provides you with an instant source of energy and helps you to store less fat
Helps you to maintain steady energy levels
Note: MCT Oil can be added separately to your coffee or you can purchase coffee that already has MCT Oil in it. Personally, I like buying coffee with MCT Oil simply because the proportions of coffee to oil are typically more consistent and standardized.
Vitamins and Minerals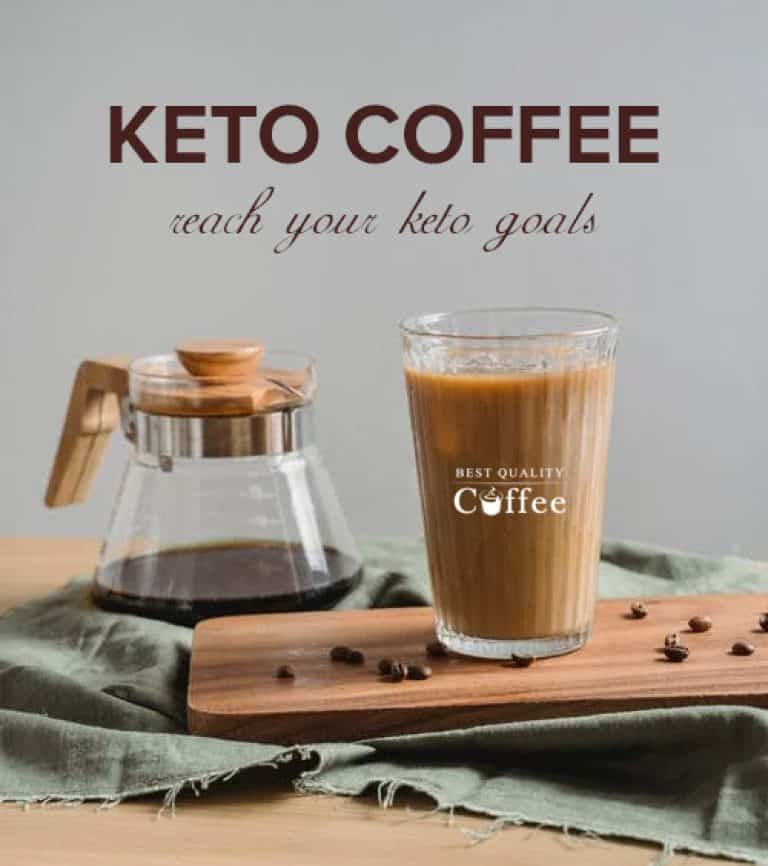 One thing I've personally learned about being on Keto is that because you're not eating a regular diet, it's especially important to get your daily dose of vitamins and minerals. Some of the best keto coffees will come preformulated with vitamins in a ready to drink formula. Such vitamins can include but are not limited to B1, B5, B6, B9, B12 & D3.
VitaCup's Genius Blend actually comes with both organic coconut MCT Oil and the above listed vitamins. This coffee also has turmeric and cinnamon which are known antioxidants.
Heavy Cream
Milk has lactose in it which breaks down as sugars. Therefore, milk is NOT keto friendly. However, heavy cream with all of its fatty goodness doesn't contain sugar and serves as a solid replacement for those craving a creamy texture in their coffee. There's a whole industry of keto creamers out there that combine healthy fats and MCT oil. The result is brain fuel that's never tasted so good. I've spent a good amount of time with the keto creamer from Kiss My Keto and it's by far my favorite. It's flavor is unmatched as far as I'm concerned and it kept me satiated for long periods of time. This product also uses Stevia as a sweetener.

Check out our article for the best keto creamers for more options.
Monk Fruit / Stevia
Speaking of sweeteners, Monk Fruit and / or Stevia make excellent options for all-natural sugar replacements. I personally don't favor artificial sugar substitutes for obvious reasons, and so these two options have been a very helpful in my keto journey. Believe it or not, I actually now prefer these natural substitutes to regular sugar. It's likely because my body over the years as adjusted to the drastically reduced sugar intake.
Tip: If you want to liven up your keto coffee, you can add cocoa powder since it contains very few carbs
Flavored Coffees
If you're a coffee lover with a sweet tooth, consider flavored coffees. There are hundreds of different flavored coffees to choose from. The available flavors range from basic French Vanilla to fancier selections such as double chocolate raspberry cream pie. Regardless of what your preference is, flavored coffees offer a great option for those looking to enjoy a subtle sweetness while achieving their keto goals.
Related Article: Best Flavored Coffees
Black Coffee and Keto
As mentioned earlier, all black coffee is keto friendly. It just isn't likely to be keto-enhanced. If you prefer to stick with pure black coffee, we've put together a list of full-flavored brews that will help you maintain your keto lifestyle.
Brilliant floral notes of Hibiscus, lime, tangerine

Low acidity with very full flavor

Get 10% off with code: BESTQUALITY

Caramelized Sugars, Nutty, Chocolate, Rich notes

Sourced from Peruvian highlands

Get 20% off with code: BQC20

Incredibly clean and robust flavor. Ideal for coffee purists

USDA Organic and Fair Trade Certified Guatemalan coffee

20% offf by signing up for newsletter
Making Keto Coffee at Home
Those who don't want to buy premixed keto coffee can easily make it at home.
One of the benefits of making keto coffee yourself is that you can customize your brew to fit your flavor preferences. There are tons of keto coffee recipes out there to choose from and admittedly, they can get wonderfully creative.
Related Article: Is Keto Feasible for College Students?
Most of them involve adding MCT and / or some kind of ingredient that's full of good fats. Keto coffee recipes will also typically involve the use of stevia or monk fruit as a sugar replacement.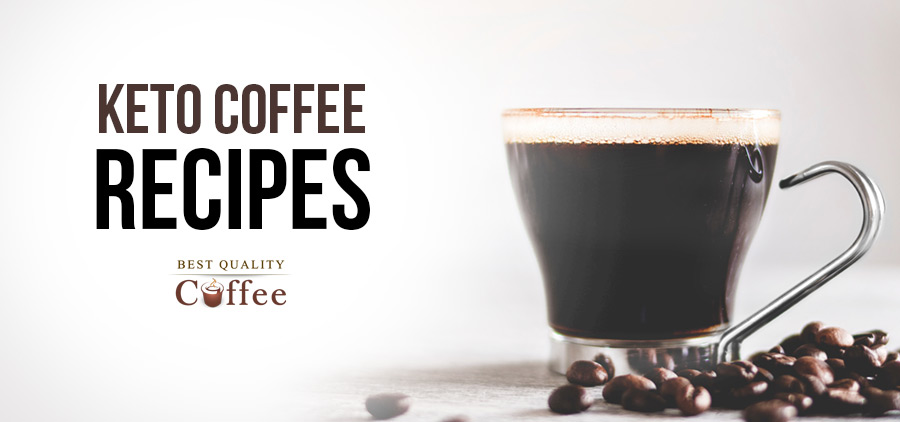 For milk based drinks such as cappuccinos and lattes, use heavy whipping cream instead of milk. The cream offers a heavenly texture that is even better than milk in my opinion. Milk contains unwanted sugars and carbs and thus is not keto-friendly.
If the heavy whipping cream has too much fat for your liking, consider using coconut or almond milk instead. While these alternatives are much lighter in texture than milk and cream, they do add a subtle creamy texture that's appreciated.
This may sound unusual for some coffee lovers, but you can add pure forms of alcohol like whiskey, rum, gin, and vodka to your keto coffee since they are carb-free. It definitely produces keto coffee with a real "kick" 🙂
One keto coffee recipe I use frequently is adding stevia and cinnamon to my brew.
Best Keto Coffee: Final Thoughts
As mentioned earlier, black coffee can be a tremendous aid for those on a keto or low carb diet. With its zero calories and zero carb count, it's no wonder that many people on keto find themselves drinking more black coffee than before. But as this article has hopefully illustrated, keto coffees in particular can not only keep you in keto, but help you reach your goals even faster. With more and more quality keto coffees entering the market daily, it's a great time to be a keto coffee lover.
Check out our list of the best black coffees of 2023.