In this Hawaii Coffee company review, we take a closer look at one of the top coffee providers known for producing the best Hawaiian and Kona coffee on the market. The company was kind enough to send us samples of their exchange for an honest assessment of their coffee based on a number of metrics. But before getting right into the details of the actual coffee, allow me to briefly offer some brief context about the company which in my opinion, is just as important as the review of the coffee itself.
If you're not in the mood to read and prefer to skip right to Hawaii Coffee Company review, click here.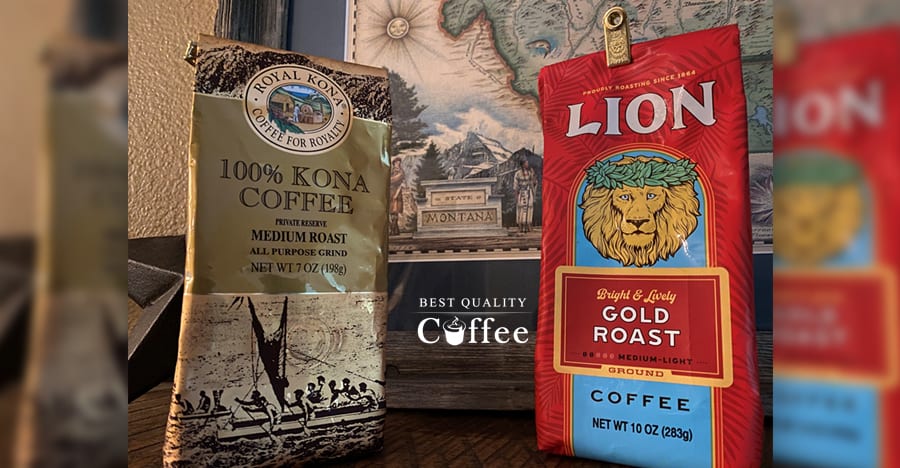 Traditional folklore tells us the coffee berry was first discovered in Ethiopia before spreading to Arabia then on to Europe and finally the United States in the 17th century. Nowadays the finest coffee producers scour the globe sourcing the best beans from the best farms before roasting them back in the states. I for one am very grateful that I can enjoy coffee from all over the world in the comfort of my Big Sky home.
As I considered this unique circumstance and how fortunate I am to taste coffee the world over, I began to wonder how American coffee would compare to the international beans I'm so fond of. Well as it turns out, Hawaii is the only place in the United States that produces coffee and they happen to be really good at it. Enter Hawaii Coffee Company.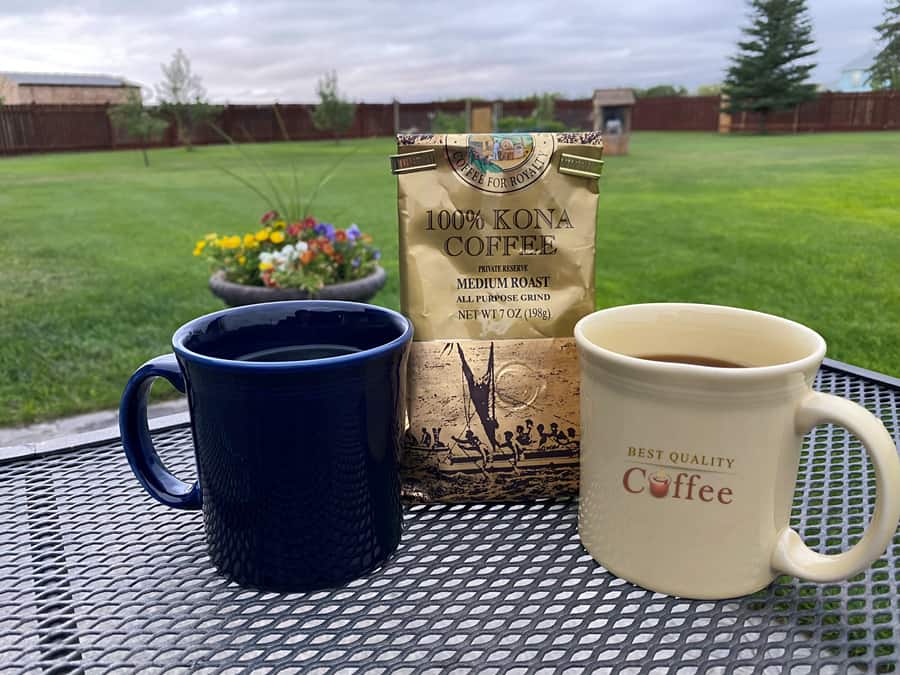 Hawaii Coffee Company is a conglomerate of sorts or the parent company of several exclusive Hawaiian-based coffee labels. In this way, Hawaii Coffee Company supplies many Hawaiian hotels, restaurants, and retail stores with the finest beans that the islands have to offer. Perhaps this deep, local customer base has limited Hawaii Coffee Company's exposure on the mainland. If that is the case, I am here to tell you, we are missing out.
Sure we have all heard of or even had a cup or two of Kona coffee. But for some reason, I never connected the pure excellence of the Kona bean to the rich history Hawaii has in producing excellent coffee. While not all Hawaiian coffee is of the Kona variety, the uniquely-suited climate and volcanic soil still produces a bean that can rival the best in the world.
Related Links: Do you have a penchant for exotic coffee while also desiring convenience? Check out our selection of exotic K Cups to enjoy the best of both worlds.
Hawaii Coffee Company is the world's largest roaster of Kona coffee beans, a fact that speaks volumes when you consider that the Kona bean is literally held to supremely high standards.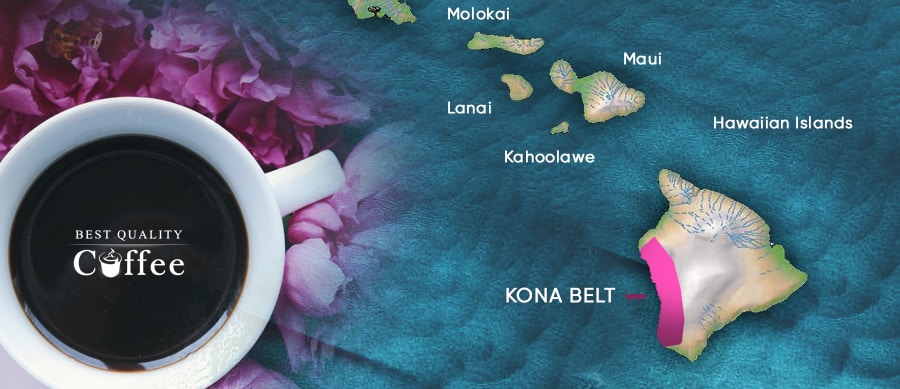 For those who might not know, Kona coffee is very special to say the least. First, the unique geography and climate of the Hualalai and Mauna Loa Mountains produce exceptionally distinct beans known for their refined sweetness and unmatched smoothness. This is the only place in the world where 100% Kona beans come from. And, production is limited because the ideal growing location is small, making Kona beans that much more valuable. Combine the outright excellence of Kona with the expert roasters from Hawaiian Coffee Company and I am apt to say 'Watch out Ethiopia…Hawaii is where real coffee is made!'
Hawaii Coffee Company Review: Royal Kona
When I received a package of Royal Kona Private Reserve my first instinct was to tear into the bag like an addict. I controlled this gluttonous urge and over the next couple of weeks savored each brewing session and every subsequent sip. Besides exceptionally deep flavors, Kona coffee is also known for producing a deliciously rich brewing aroma. I can go on and on, but this is truly coffee that needs to be tasted and smelled in order to be truly appreciated.
What's important to note is that this coffee is 100% Kona and not a blend of any kind. It promises an authentic and unadulterated Kona coffee experience and I can say from experience that it delivers on all counts.
Related Article: Learn more about Kona Coffee
While I treated the Hawaii Coffee Company Royal Kona coffee like a rare treat, it really is something I could enjoy on a regular basis and at any time during the day. This speaks to just how balanced and smooth the coffee is. Sometimes you can come across a brew that while tasting good, is just too overwhelming after the second cup. Not so here. This delicious medium roast is literally roasted to perfection so all of the coffee bean's natural and rare flavors are allowed to express themselves. As I mentioned earlier, Hawaii Coffee Company offers Kona coffee and several other flavors all across Hawaii. Yet, they also offer a mail order service to just about anywhere in the world.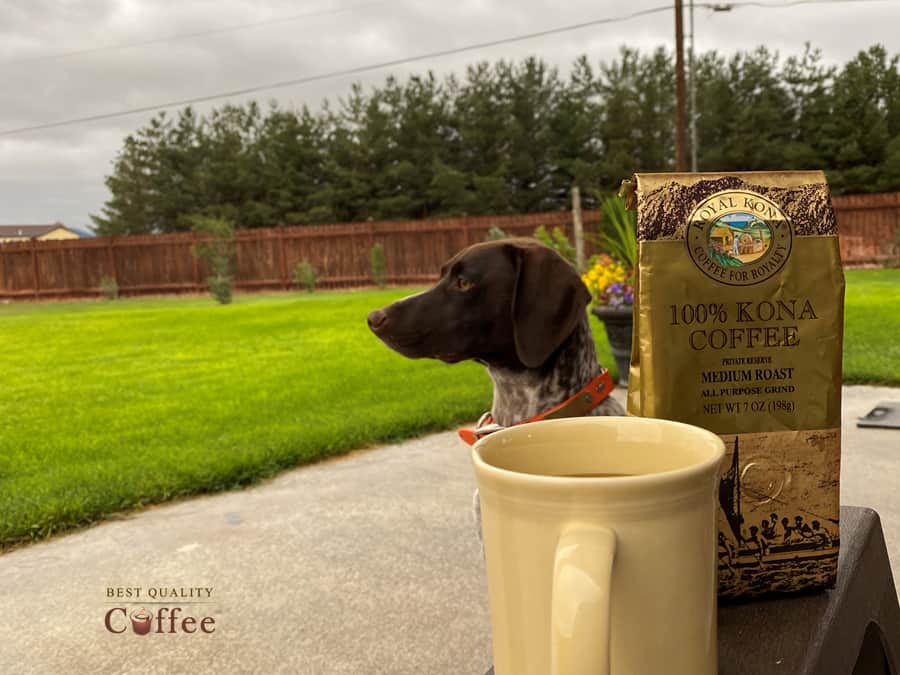 Hawaii Coffee Company Review: Lion Coffee
While Kona coffee was the recent highlight of my ongoing affair with specialty coffee, I discovered another surprising treat from Hawaii Coffee Company through their Lion brand. Lion Coffee dates back to the mid-1700s and so enjoys a long storied history within the competitive world of exotic coffee. It is local, made in the USA, and like Kona coffee, it represents an outstanding bean and exceptional roasting process.
In trying the second coffee of this Hawaii Coffee Company review, I tasted a medium light variety of the Lion's Gold Roast. Each morning I was repeatedly surprised by both the complexity of the flavors and the smoothness of the brew. Sometimes those two traits don't go together. But they were a perfect match with this coffee. This particular coffee seemed to fit every coffee circumstance from early morning get-up-cup to blazing hot summer iced coffee with a scoop of mint ice-cream. Never bitter, always sturdy, and just what I was hoping for. I especially appreciated the consistency in taste of this coffee and as per its tasting notes, offers a light citrusy finish…perfect for those who enjoy brightness within their coffee.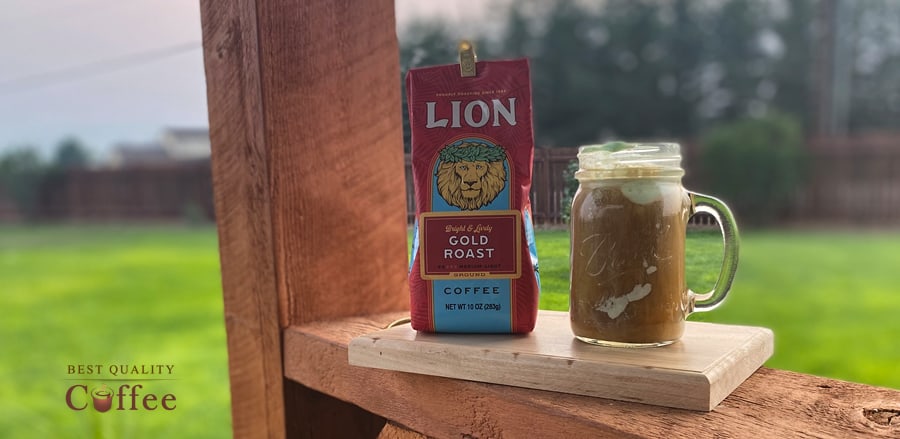 If you're familiar with Montana weather, you'll know that it's known for blazing hot summer days followed by stormy wet 50 degree days. To me, that's the perfect weather for an evening cup of Kona [see picture above].
While I only sampled these two excellent examples of Hawaii Coffee Company offerings, I quickly recognized a century of coffee wisdom at its best. In closing this Hawaii Coffee Company review, I can say that the quality of the coffee brands they represent impressed me deeply. But the best part of this experience is that this company opened up my mind, heart, and palette to a whole new world of exotic coffee. I'm glad to know that can get the very best of Hawaiian coffee at my doorstep and am grateful that Hawaii is willing to share with all of us. Thank you Hawaii Coffee Company.