Best Coffee Creamers
Coffee lovers everywhere know that there's nothing like a cup of coffee to give you a lift. Yet, it isn't the caffeine alone that makes that first sip of this magical brew so delicious. That sweet and smooth taste is also thanks to your favorite coffee creamers.
Showing 1–56 of 166 results
Choosing the right creamer for your coffee is a decision with far-reaching consequences. It can literally be the difference between a memorable cup of Joe and a forgettable one.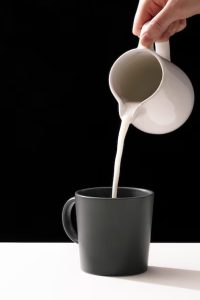 If you're one of millions of coffee lovers who use creamer, you'll already be familiar with this fact. That velvety smooth texture punctuated by the flavor of your choice is part of what makes the coffee experience so attractive. With so many different kinds of flavored creamer on the market today, it can be challenging finding which one is best for you.
While some people prefer flavors that are neutral enough to pair with any type of coffee, others enjoy something more flavorful and robust like caramel or vanilla. Whatever your personal preferences may be, we've got you covered when it comes to selecting the perfect coffee creamer for your cravings!
What to look for in a coffee creamer?
Ingredients – The first and foremost factor to consider when buying coffee creamers is the ingredients. Some creamers contain a long list of artificial ingredients and additives, which can be harmful to your health. Opt for creamers that are made from natural ingredients such as milk, cream, and sugar. Look for labels that say "organic," "non-GMO," and "no artificial flavors or preservatives." Yes, natural ingredients will likely cost more. But in the long run, it's worth it.
Caffeine level – Some coffee creamers contain caffeine. This is particular important for those who are carefully managing their caffeine intake.
Sweetener – This is a very important variable to consider, especially if you're trying to steer clear of excess sugar in your diet. Some creamer brands use artificial sweeteners like aspartame or sucralose. Natural sweeteners tend to be healthier and taste better.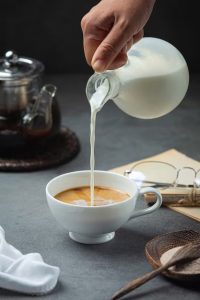 Calories – Obviously, being mindful of your calorie intake is critical when you're trying to maintain a healthy diet. A lot of flavored creamers can pack on the extra calories pretty quickly, so it's important to know just how much you're adding to your coffee with each cup.
Nutritional Value – Another important factor to consider when buying coffee creamers is its nutritional value. Some creamers can be high in calories, fat, and sugar, which can add up quickly if you drink several cups of coffee a day. Look for creamers that are low in calories and sugar, and high in vitamins and minerals. Some creamers also contain added protein, which can be a good option if you're trying to build muscle. There are even some creamers that contain MCT Oil which delivers of feeling of fullness which can help with appetite control.
Price – We understand everyone's budget is different. But I think we can all agree that saving money on the best coffee creamers is never a bad thing. Consider buying coffee creamer in bulk to get a discounted price. Also, be sure to check the net for the best coupons and deals for coffee creamers before making your purchase.
Does Coffee Creamer have Caffeine?
Whether your coffee creamer will contain caffeine will be based on the brand and the specific product. For example, if it contains any chocolate then chances are there will be some caffeine, albeit a little. If you opt for other flavors like vanilla or caramel, then there will likely by no caffeine. Either way, we recommend reading the label to know for certain.
The simple answer is that even if caffeine is present in your coffee creamer, it will be minimal.
Regardless, it's important to note that too much caffeine can cause jitters, insomnia, and other serious health issues. Be sure you're keeping track of your daily intake! You don't want to drink more than 400mg of caffeine which amounts to about 4 cups of coffee.
Non-Dairy Coffee Creamers
For those with an aversion to dairy, they'll be pleased to know that there are plenty of non-dairy coffee creamer options to choose from. These are ideal for those who follow a vegan diet but still want to add that creamy taste and texture to their coffee.
But what is non-dairy coffee creamer exactly? Well, this type of creamer is made from ingredients like soybean oil, canola oil, or coconut oil. You can typically find these ingredients listed on the back of the coffee creamer container.
While there are many different types of non-dairy coffee creamer, it's important to know that these don't taste quite the same as dairy-based creamer. Dairy-based coffee creamer is what we're all used to, but non-dairy creamer is a bit different and usually has a texture that's less creamy and rich.