While some coffee lovers drink the world's most magical brew solely for its taste, most drink coffee for its caffeine content as well. As the fuel that helps maintain the sanity of our society, one common question that arises is, "What roast has more caffeine?" In this article, we'll delve into the world of coffee roasts and explore which one packs a stronger caffeine punch. Whether you're a morning enthusiast or a late-night sipper, understanding the caffeine content in different coffee roasts will help you make an informed choice.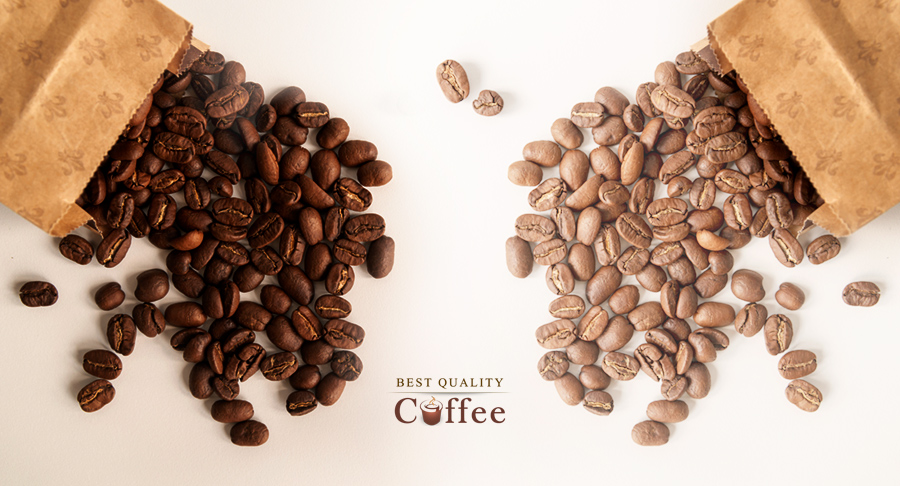 The truth is that there isn't a huge difference in caffeine content when it comes to roasts. However, there are nuances to this answer that are certainly worth understanding.
What Roast Has More Caffeine: Explaining Roasts:
Before we dive into the caffeine content, let's quickly understand the different coffee roasts available:
Light Roast: Light brown in color, this roast preserves the original flavors of the coffee beans, with a delicate and bright taste.
Medium Roast: Medium brown in color, this roast strikes a balance between flavor and acidity. It exhibits a more balanced flavor profile.
Dark Roast: Dark brown to almost black in color, this roast brings out a rich, intense flavor with a slightly bitter taste.
Roast levels can get even more fine-tuned with options such as medium light and medium dark. These designations are usually aimed at coffee drinkers who especially particular about their flavor profile. I've also found that if a roaster offers these options, it means they cater to more experienced demographic of coffee lovers.
Roast levels most certainly have an impact on a coffee's flavor. But they can also have an impact on a coffee bean's caffeine content which we'll discuss next.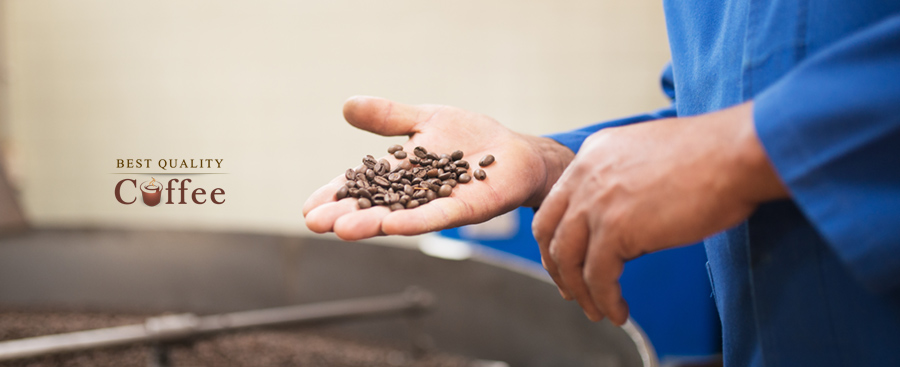 How Does Roast Impact Caffeine Levels?
There are many misconceptions when it comes to this topic. I used to think a light roast coffee would have more caffeine than a dark roast. This is because I assumed that more caffeine would be lost the longer a bean is exposed to heat. This isn't necessarily true to the extent I thought. On the other end of the myth spectrum are those who believe a dark roast would have more caffeine simply because of its "stronger-taste". Strong coffee is often conflated with high levels of caffeine. This too wasn't true. So when people ask "what roast of coffee has the most caffeine?", it's a question that's often based on a misconception. So what's the answer?
Contrary to popular belief, the roast level does not significantly affect the caffeine content in coffee.
While some caffeine is in fact lost during the roasting process, it's a minimal amount. Having said this, roast levels effect caffeine content in more indirect and subtle ways. Without totally nerding out, let's proceed.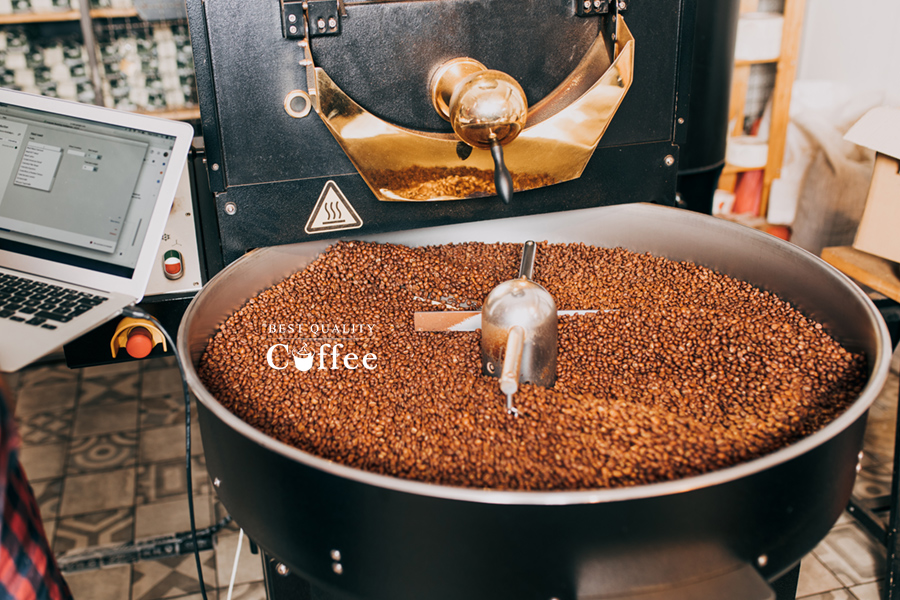 Coffee beans lose density when exposed to heat. In fact, up to 90% of a coffee bean's water content is lost during roasting. Therefore, dark roasted coffee beans are less dense than light roasted coffee beans. It's important to remember here than volume and weight are different. If you had a pound of light roasted beans and a pound of dark roasted beans, you'd actually have more dark roasted beans since they have less mass and density.
What Roast Has More Caffeine? It Depends on How You Measure Your Coffee
What does this mean for you?
If you're making your coffee based on "scoops" of coffee or essentially volume of coffee, light roasted beans will give you more caffeine. However, if you're making your coffee based on "weight", the light roast and dark roast coffee beans will have virtually the same caffeine content. It took me a little time to wrap my brain around this. But ultimately, the extent to which roast levels affect caffeine levels will be based on how you measure out your coffee.
What Determines Caffeine Content?
Coffee Type
The factor that influences caffeine levels the most is the type of coffee bean used, rather than the roast itself. There are two main varietals of coffee beans: Arabica and Robusta. While Arabica is sourced for a majority of specialty coffees out there, Robusta coffee beans have twice as much caffeine. Robusta coffee is usually sourced from Africa, India, and Brazil.
Arabica Coffee Beans: 1.61mg caffeine / 100g of coffee
Robusta Coffee Beans: 2.26g caffeine / 100g of coffee
Tip: Most Vietnamese coffees source Robusta beans and so typically have higher caffeine content than other types of coffee.
Beyond the varietal of coffee, you'll want to also consider a bean's origins. Certain coffee beans inherently have more caffeine than others.
Brew Method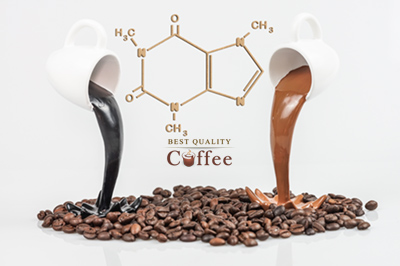 Coffee is all about chemistry. So it may come as no surprise that your brew method will have an affect on caffeine levels.
In fact, cold brews while typically being considered "less strong" in flavor actually have more caffeine content than regular coffee. This fact was confirmed by an Italian research team that conducted a study of Arabica cold brew coffee.
You'll also want to consider the amount of coffee you're brewing as well. While a common coffee to water ratio is 1:16, coffee drinkers use a range of ratios based on their preferences. "Stronger coffee" often has more caffeine simply because more coffee beans were used in the brewing process. Obviously, the more coffee you use the more caffeine you consume as well.
Coffee and Caffeine
Most of us can agree coffee is the greatest drink in the world.
However, it's essential to recognize the importance of moderating your caffeine intake. While caffeine can provide temporary alertness and focus, excessive consumption can lead to undesirable effects. It may disrupt sleep patterns, cause jitters, anxiety, and even heart palpitations in sensitive individuals. Moreover, reliance on caffeine to combat fatigue can mask underlying health issues. Finding a balance is key and the Mayo Clinic recommends drinking no more than 400mg of caffeine per day (4 cups of 10oz coffee). Listen to your body, be mindful of your caffeine consumption, and consider alternative ways to boost energy, such as exercise or proper rest.
By moderating your caffeine intake, you can enjoy its benefits without compromising your overall well-being. Remember, a healthy lifestyle encompasses balance in all aspects, including our relationship with caffeine.
Decaf Coffee
If you need to go cold turkey on your caffeine intake, consider some of the best decaf coffee brands in the industry. They're decaffeinated in a manner that preserves the full flavor and body of the coffee so you can enjoy an authentic coffee experience but without the caffeine.
Beans sourced from Central + South America

Low acid and incredibly smooth

Specialty-grade beans from Nicaragua

Decaf via the natural Swiss Water Process

Specialty-grade Peruvian and Mexican beans
Half Caf Coffee
If you're looking to reduce your caffeine intake but don't want to go decaf, consider some excellent half caf options which contain half the caffeine as regular coffee. Half caf coffee is made by creating a 50/50 mix of both decaf and regular coffee beans.
Beans sourced from Central + South America

Low acid and incredibly smooth

Specialty-grade beans from Nicaragua

Decaf via the natural Swiss Water Process

Specialty-grade Peruvian and Mexican beans
Myths What Roast Has More Caffeine: Dark versus Light
Many falsely believe that a dark roast will have more caffeine simply because it's "stronger-tasting" coffee. They believe bold coffee equals highly-caffeinated coffee. This isn't true.
Many also falsely believe a light roast will have more caffeine because less caffeine has been burned off by the roasting process. Caffeine is burned off during the roasting process, but it's very minimal.
What Roast Has More Caffeine: Final Thoughts
As we mentioned at the start of this article, the question of what roast has more caffeine didn't have a straightforward answer. But when you understand how a roast affects a coffee bean, the answer becomes clearer. Basically, caffeine levels aren't significantly impacted by roast levels. The differences in caffeine levels occur based on how you choose to measure out your coffee. If by volume, then light roast coffee will have more caffeine. If by weight, then the light and dark roast will have about the same amount of caffeine. That's the simple answer.
Having said all this, whether you prefer light, medium, or dark roast coffee, the average caffeine content remains relatively constant. Caffeine content is more effect by the variety and species of coffee bean than it's roast level.
If you're looking to super charge your caffeine intake, then consider drinking high caffeine coffees specifically curated to give you an extra jolt of energy.