While a majority of coffee drinkers today prefer their coffee served hot, a rapidly growing number of coffee lovers are now turning to the cold brew. According to a survey done in 2017, 54% of millennial coffee drinkers prefer cold brew. Compare this with just 24% for Gen X'ers. With cold brew becoming increasingly popular and summer being just around the corner, we've put together this cold brew guide to teach you everything you need to know. We'll cover the what cold brew is, how to choose the best coffee beans for cold brew, and how to make it.
If you're not in the mood to read, check out our top 3 picks for making the best cold brews.
USDA Organic Indonesian Sumatra coffee beans

Tasting notes: Full-bodied, smooth with notes of mild cherry, bold nuts, and cinnamon

Low acid for an incredibly smooth coffee experience

Tasting Notes: sweet chocolate, and nuts

Organic Sumatra Mandheling coffee beans

Tasting Notes: Full-bodied with notes of dark chocolate, tobacco

10% profits donated to charity

Before diving right in, let's address a few common questions about cold brew.
What is Cold Brew Coffee?
Cold Brew is made by steeping coffee beans in cold water for 12-15 hours. No heat is involved in this process so the final brew will be free of any bitter or burnt flavor
Cold Brew is typically sweeter than regular coffee
Cold Brew is less acidic (in some case up to 60% less acidic than regular coffee)
What's the difference between Cold Brew Coffee and Iced Coffee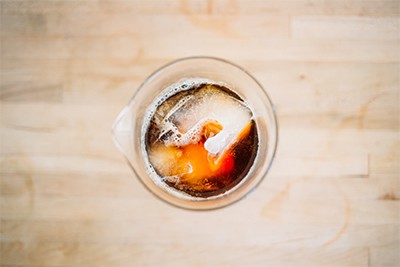 Despite the common misconception that cold brew and iced coffee are the same, they're actually two very different things. The difference is best illustrated by how each one is made.
Cold brew coffee is made by soaking coffee beans in a brewing vessel. The water should be cold and less 40 degrees. Once the 12-15 hours is up and the water has absorbed all of the coffee beans' subtle flavors, sieve out the sediments by pouring the drink into a carafe. Now you can enjoy a clean cold brew that's free of undissolved coffee particles.
On the other hand, iced coffee is simply coffee with ice in it. Big surprise 🙂 To make iced coffee, you'd follow the steps for making regular coffee. It's important to wait for your coffee to cool down before adding your ice cubes, otherwise the ice cubes will naturally melt instantly.
Bonus: If you're a regular iced coffee drinker, we recommend checking out the JavaSok, which helps keep your drink nice and cold for long periods of time.
Ready-Made Cold Brew versus Home Made Cold Brew
If you're interested in cold brew coffee, you can either buy it pre-made or make it yourself. Each has its own pluses and minuses.
Ready-Made Cold Brew:
Convenient option for those who want to enjoy cold brew coffee without making it themselves
Can be found in grocery stores or coffee shops in a variety of flavors and strengths
Often sold in bottles or cans
Has a longer shelf life than homemade cold brew
Often more expensive than making it at home
Homemade Cold Brew:
Takes more time and preparation
Involves steeping coffee grounds in cold water for 12-24 hours
Requires a bit of planning and patience, but can be rewarding and cost-effective
Allows for customization of strength and flavor for the cold brew
Can use high-quality, freshly roasted coffee beans for a more flavorful cup
Requires a bit of trial and error to get the perfect flavor and strength

Ultimately, the choice between ready-made and homemade cold brew comes down to personal preference and lifestyle. If you're new to the world of cold brew coffee beans, I'd suggest purchasing some ready-made cold brews just to see if it's something you like. If it's a fit for your taste buds and you want to invest more time into it, then consider making cold brews at home as the next step.
What are the Best Coffee Beans for Cold Brew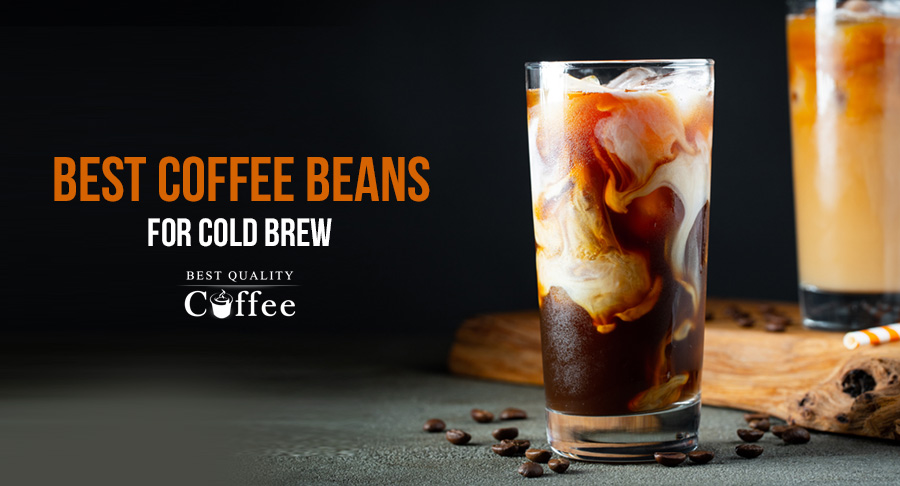 Your cold brew will be only as good as the coffee beans you use to make it. It's true that you can take any coffee bean and use it for cold brewing. However, the best cold brew coffee beans are selected based on certain characteristics.
Flavor profile: Roasters look for beans with flavor profiles that are well-suited for cold brew, such as chocolatey or nutty notes. These flavors tend to be more pronounced in cold brew, making for a more enjoyable drinking experience. Although fruity and bright flavors can certainly work, it's the more grounded and earthen flavors that tend to be the best coffee beans for cold brew.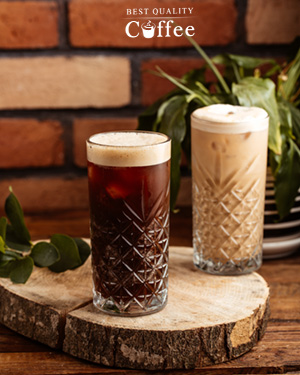 Low acidity: Beans with low acidity are preferred for cold brew as they produce a smoother, less bitter cup. High acidity can be overwhelming and can make the cold brew taste sour or acidic. Check out our list of low acid coffee beans for some additional options.
Roast level: Roasters may choose beans that are roasted slightly darker than usual, as this can bring out the flavor notes that are more prominent in cold brew. However, it's important not to over-roast the beans as this can result in a burnt or bitter taste. Roasting has a significant influence on the final cup of coffee so it's worth noting the differences between coffee roasts.
Origin: The origin of the beans can also impact the flavor profile and acidity level. Roasters may look for beans from certain regions that are known for producing beans with the desired characteristics. For example, Sumatra beans are often ideal for cold brews because of their smooth, low acid, and earthy flavor profile. To no surprise, our top picks for the best coffee beans for cold brew happen to Sumatran coffee beans.
Best Coffee Beans for Cold Brew
Having covered some of the things you should consider when buying cold brew coffee beans, we now present you with a list of highly recommended beans to start your home brewing journey.
Bean and Bean Cold Brew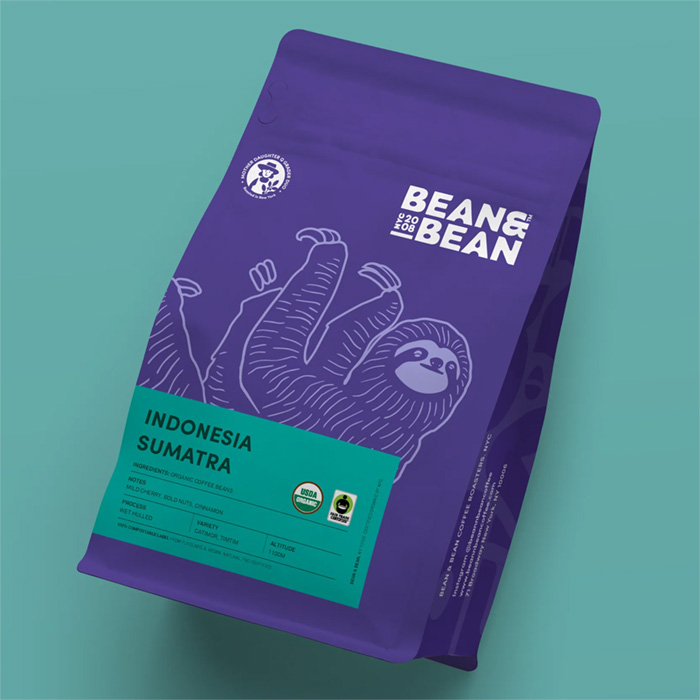 Bean and Bean is best known for their exotic coffees. In fact, their Geisha coffee ranks as some of the best geisha coffee in the industry which speaks volumes to brand's standards. Run by a mother and daughter duo who are both Q-Graders, it should come to no surprise that their coffee consistently ranks as a cut above the rest. They offer a 100% Organic Sumatran blend producing a flavor profile that's perfect fit for a cold brew. It's full bodied, earthy, and rich flavorful. What's also notable about this coffee is that it has a tangy finish. Bean and Bean's Sumatran coffee is fair trade certified which means farmers were received fair wages for their crops.
Elevation: 1100 masl
Varietals: Catimor, Timtim
Milling Process: Wet Hulled
Drying Process: Patio and solar dried machine
Volcanica Coffee Cold Brew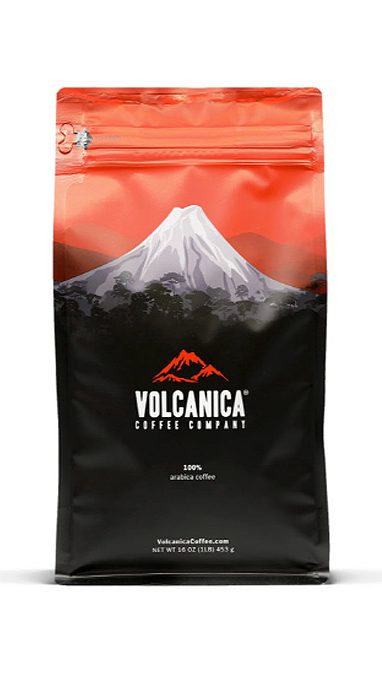 Volcanica Coffee's cold brew is a bold Sumatra blend that's full of flavor but low in acidity. This makes for an extra smooth cold brew experience. It yields notes of sweet chocolate and nuts while being medium roasted to perfection. Volcanica makes some of the best coffee beans for cold brew for a number of reasons which we've fully detailed in our recent review of their cold brew coffee.
Flavor Notes: Sweet Chocolate, and Nuts
Processing: Washed Process
Roast: Medium Roast
Buy Volcanica Coffee Cold Brew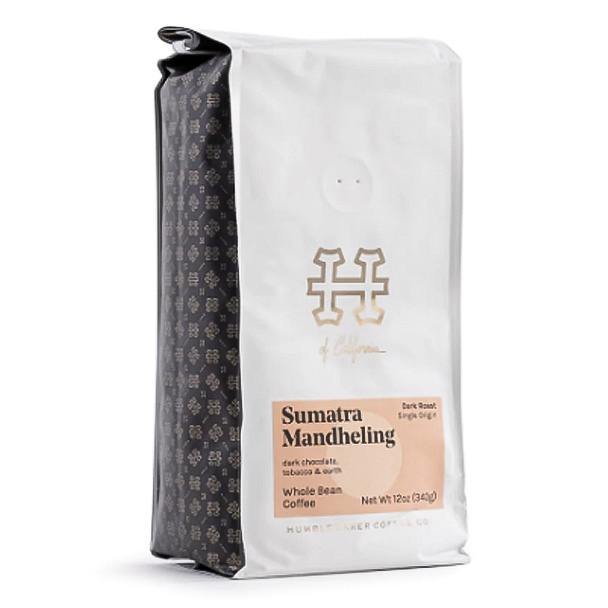 Humblemaker Sumatra Cold Brew
In many ways, Humblemaker Coffee actually earned its name via their ready to drink cold brew offerings. However, they also offer whole beans that are ideal for cold brewing. They source a Sumatran Mandheling that is rich, earthy, and very full-bodied. This dark roast is very smooth and delivers notes of dark chocolate, tobacco, and earth. I would say this is a particularly dark roast so if you enjoy a smoky and strong cup of coffee, this would be a great choice for making your cold brew. Humblemaker Coffee also donates 10% of its proceeds towards the fight against autism.
How to Make Cold Brew Coffee at Home
Now that you have the right beans for your cold brew, let's take a look at the cold brew process. It's actually a very easy process but you will need to patient since it can take 12-24 hours for the coffee beans to fully steep. The following method of making cold brew coffee is the simplest and incidentally, most popular. It's called the immersion method.
What you'll need:
Coarsely ground coffee beans (The coarse ground is best for making cold brews since they won't pass through your filter. Fine grounds sometimes cause sticky substances to form when using the slow drip brewing method.)
Cold water
A container for brewing (such as a jar or pitcher)
A fine mesh strainer or cheesecloth
Optional: flavorings such as cinnamon or vanilla extract
Instructions:
Add coarsely ground coffee beans to a container. Use a ratio of 1 part coffee to 4 parts water (for example, 1 cup of coffee to 4 cups of water).
Pour cold water over the coffee grounds and stir gently.
Cover the container and let it steep in the refrigerator for 12-24 hours. You can technically steep your cold brew in room temperature, but we suggest the fridge. The longer you steep it, the stronger the flavor will be.
After steeping, strain the coffee through a fine mesh strainer or cheesecloth into another container.
If desired, add flavorings such as cinnamon or vanilla extract to the cold brew.
Serve the cold brew coffee over ice and enjoy!
Tips:
Use high-quality coffee beans for the best flavor.
Experiment with steeping times and coffee-to-water ratios to find your preferred flavor.
Cold brew can be stored in the refrigerator for up to a week.
Immersion or Slow Drip:
Here we've covered the immersion method which is fairly straightforward. Alternatively, the slow drip method is typically reserved for coffee geek who appreciates detail. For this method, you pour cold water on the ground beans using a specific device. It typically takes 3-6 hours and produces smaller batches. For more information on the differences between the immersion and slow drip brew methods check out this article and collect the cold brew coffee in a cup below.
Best Bottled Cold Brew & Ready Made Cold Brew
If you prefer to buy your cold brew coffee rather than making it yourself, there are several options to choose from. The best bottled cold brew will use high quality coffee beans that are ideal for the cold brewing process. Bottled cold brew is especially convenient because of its shelf-life and the ability to take your coffee on the go.
Sources 100% Organic Specialty-grade Arabica beans

Ultra smooth, low acid, and balanced

Flexible caffeine options (1/4 caf, 1/2 caf, Full Caf)

Sources 100% Organic Arabica Coffee

Extra strong and surprisingly smooth

Flavored cold brew options including caramel and vanilla

Ready-made gourmet cold brew sourcing only natural ingredients

Available in different forms such as "On Tap" and cold brew coffee pods
Explorer Coffee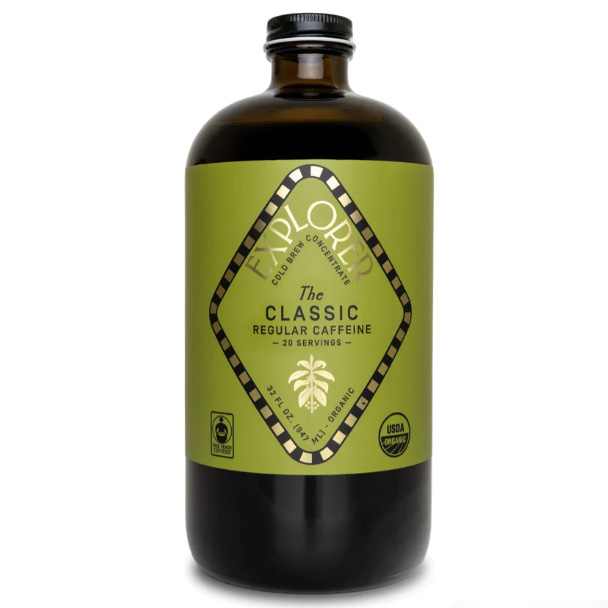 Explorer Cold Brew Coffee is a relatively new entrant into the cold brew market but it's already made a huge impression on us. In addition to being full-flavored, smooth, balanced and low-acid, this cold brew also comes in varying degrees of caffeine (high caff, regular caff, low caff, decaf). We had the chance to do a full Explorer Cold Brew review and gave it a rare 5/5 rating. If you're a fan of quality cold brews especially from concentrate, this one is definitely worth a look. Please note that Explorer Cold Brews have changed their packaging since doing our review.
Wandering Bear Cold Brew Coffee Beans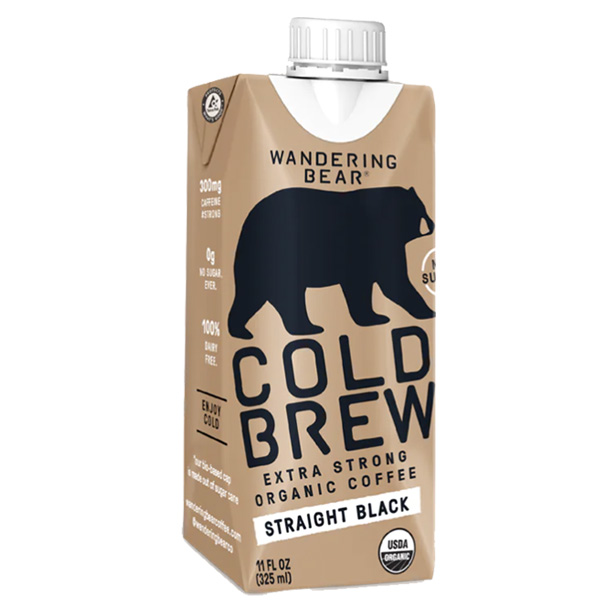 Next on our list of the best ready made and bottled cold brews is one that needs no introduction. Wandering Bear has been around for some years now and has earned a stellar reputation for its rich and velvety smooth ready-made cold brews. This coffee is considered extra strong so it's best suited for those who like their cold brews to pack a punch. Wandering Bear sources 100% USDA organic coffee and even come in 100% recyclable packaging. The carton caps look plastic but they're actually made from sugar cane. I thought this was a very nice touch as the company continues to further focus on sustainability.
Java House Bottled Cold Brew
Not long ago, we had a chance to do a Java House cold brew review. We were thoroughly impressed by what they had to offer so it's no surprise that they've made this list of best cold brew coffees. Their pure black bottled cold brew contains no sugar and is 100% keto-friendly. When we say "pure", we mean it. Java House coffee is 100% authentically brewed without preservatives, coffee additives, coffee derivatives or reconstituted coffee. Like many of the other bottled cold brews on this list, this brew's defining characteristic is its smoothness. Also, their travel-size 8oz cold brew bottles contain 90mg of caffeine….just the right boost of energy when needed.
Humblemaker Coffee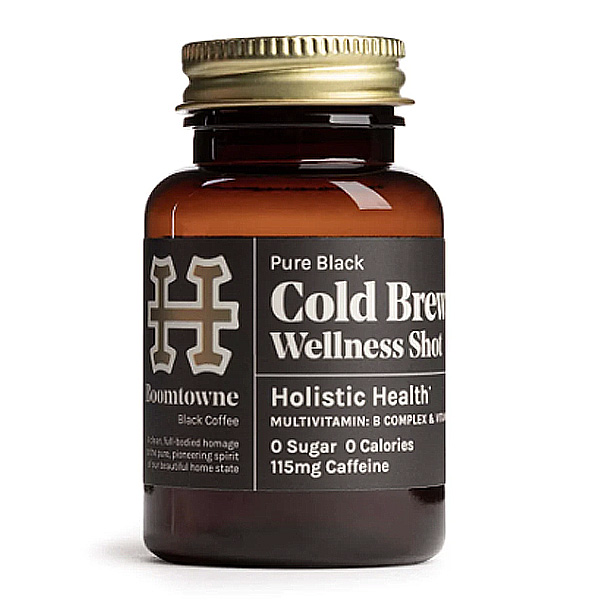 In scouring the net for the best cold brew coffees available, we've been most impressed with Humblemaker Coffee cold brew shots. They deliver a strong but very balanced flavor that I think is a perfect example of how cold brew coffee should be. Additionally, Humblemaker's cold brews contain antioxidants and vitamins that make them doubly impressive. Fortunately, none of these natural additives affect the flavor. The company also contributes a portion of their proceeds towards the fight against Autism.
Healthy coffee or also known as smart coffee is a rapidly-growing sub section of the coffee industry. Humblemaker Coffee has been one of its pioneers especially when it comes to smart cold brews.
Enjoying the Best Cold Brew Coffee: Final Thoughts
As you can see, the world of cold brew coffee runs as deep as it does wide. For many long time coffee lovers, the thought of taking their favorite magical brew cold is an off-putting thought. We truly understand why. But comparing cold brew coffee with regular coffee is much like comparing the proverbial apples to oranges. They're totally different experiences that in our humble opinion are both worth having no matter what type of coffee lover you are. Whether you're looking to enjoy ready-made cold brew or make it at home, there are a wealth of options to choose from.
Remember, if you're going the home-made route, remember to choose medium to dark roasted beans that have a more earthy and deep profile as opposed to beans that have bright and fruity notes.
If you're a fan of cold brews and convenience, check out our selection of cold brew coffee pods.