If you've seen the 2007 blockbuster movie "Bucket List", you'll likely remember Jack Nicholson referencing civet coffee. The best kopi luwak coffee or better known as civet coffee is easily one of the most expensive coffee in the world. It's famed for its rich earthen nutty flavor and incomparable smoothness. But even though Kopi Luwak is considered the crème de la crème of coffee, not all Kopi Luwak coffee is created equal and it's important to know what to look for before paying the premium on this exotic coffee. Check out our guide below for tips on buying the truest and best civet coffee.

Top two picks for the Best Kopi Luwak Coffee (if you're not in the mood to read)
100% Wild Gathered Cage-Free Kopi Luwak Coffee

Flavor Notes: Sandalwood, Apricot, Dark Chocolate, Plum Blossom, Musk, and Chanterelle-like Mushroom

Wild Ethically Sourced Premium Kopi Luwak Coffee

Flavor Notes: Smooth, not bitter, with a complex aroma. Hints of Caramel & Chocolate.
Skip to recommended Civet Coffees
Please note this article isn't about debating the merits of this coveted and at times controversial coffee. Some believe it's the best, smoothest, and most uniquely-flavored coffee to have ever graced the planet while others believe it's over priced and harmful to actual civets. Regardless of how you feel about civet coffee, if you're in the market to buy some then consider the following tips.
What is Kopi Luwak Coffee
Kopi Luwak Coffee or Civet Coffee actually isn't a coffee type or even a bean type. It actually refers to the manner in which the coffee beans are processed and harvested. This coffee is also known by arguably less appealing names such as weasel coffee and cat poop coffee.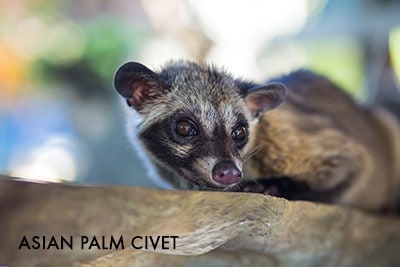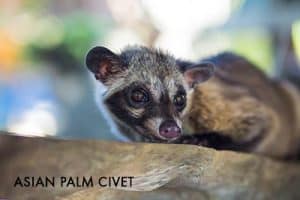 In Indonesian, "Kopi" means coffee and "Luwak" means an Asian Palm Civet. The wild civets which resemble small cats roam the forests eating coffee cherries. These civets are actually coffee bean connoisseurs in that they instinctually select only the best and ripest coffee cherries.
The Asian Palm Civet or the Luwak denizen is native to coffee plantations in various regions in Indonesia. In many ways this special animal resembles a merge between a small cat, possum, and raccoon. Being that they're excellent climbers and highly agile, they have relatively easy access to coffee trees that grow high-above the ground.
As these cherries pass through the civet's system, digestive enzymes break down proteins in the coffee cherry responsible for the coffee's typical bitterness. Often times these cherries remain in the animal's digestive tract for one to one and a half days during which time they undergo a germination process. This process is also called malting. The chemical reactions that take place infuse the bean with a whole new set of wildly alluring characteristics that are coveted by coffee connoisseurs all over the world.
Once these digested cherries are expelled from the civet, local farmers then scour the forests harvesting these partially digested coffee bean gems. Some coffee lovers find this process fascinating while others see it as unpalatable. Regardless, few will argue that it makes for an impressive coffee experience.
Kopi Luwak is harvested on the islands of Java, Sumatra, Bali, and Sulawesi.
How to find Authentic Civet Coffee
When there's such low supply and high demand for something, the rise of unscrupulous business practices tends to follow. Unfortunately, the market is full of companies that make bold claims that aren't frequently are unverifiable. Statistics say that over 70% of Kopi Luwak and civet coffee is not authentic which underscores the importance of doing your research.
True Kopi Luwak coffee should be harvested from wild civets in a free and open environment – not ones held in captivity. Raising civets in captivity and force feeding coffee cherries is deeply inhumane. Because the well-being of the civet is critical to the process, such treatment also results in a much lower quality product.
Kopi Luwak coffee should also be harvested manually as in hand-picked. The most authentic and best Kopi Luwak will come with certifications stating these beans were manually harvested from 100% wild civets. I wouldn't recommend buying from a company that isn't forthcoming with the certifications.
Kopi Luwak Coffee Review / Recommended Civet Coffee
Of the numerous Kopi Luwak and Civet coffee companies out there, we've identified three specific brands that meet the high standards that authentic and ethical Kopi Luwak coffee should meet.
Volcanica Coffee Kopi Luwak
Our top pick comes from Volcanica Coffee, a brand well-known for its ethically-sourced coffee in general. The term "ethically sourced" is important in the context of any coffee, but it's especially relevant here given the role these animals play in the process. Their cage-free civet coffee is wild gathered which is why they've earned the designation of Free Range Kopi Luwak. The company closely collaborates with Indonesian exporters to ensure the well-being of the civets as well as the manner in which these beans are harvested. Such meticulous attention to upholding such standards is part of why the cost of the best Kopi Luwak is so high. The end flavor is pleasantly earthen, musky, aromatic, syrupy, sweet, and heavy-bodied.
Free Range Kopi Luwak (no cages)

Not harvested from caged or farmed civets

Certified wild-gathered
Low acid with 5.9 pH
Flavor Notes: Sandalwood, Apricot, Dark Chocolate, Plum Blossom, Musk, and Chanterelle-like Mushroom
Buy Volcanica Kopi Luwak Coffee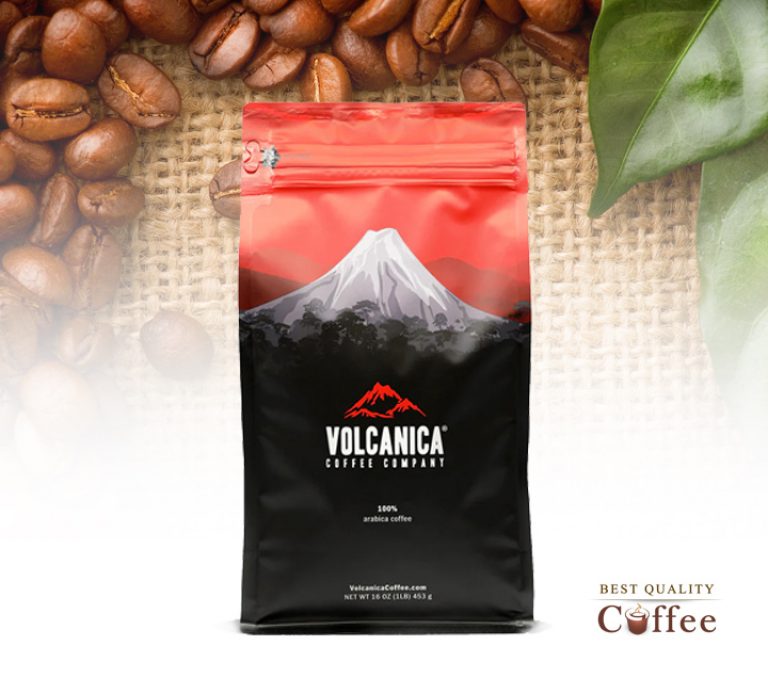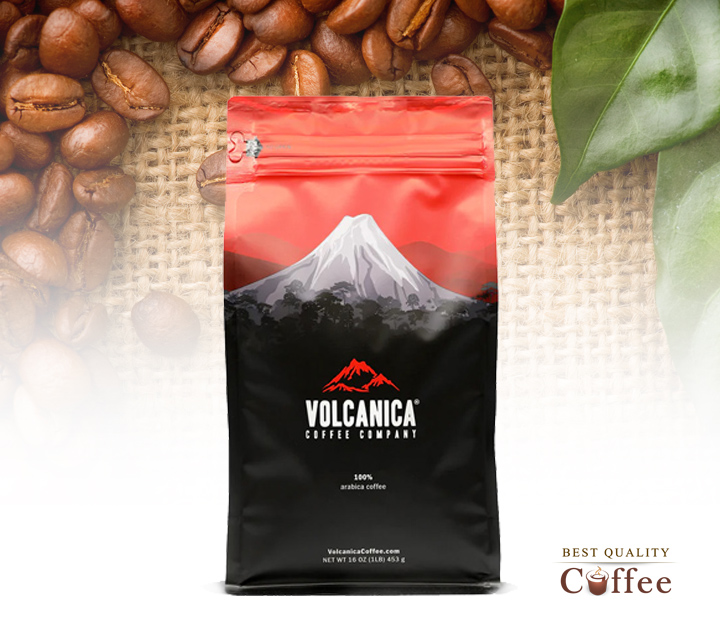 Monkey Business Civet Coffee
Next on our list of the best civet coffee is a brand called Monkey Business. The company sources its coffee from wild Asian Palm Civets in Indonesia. Medium roasted to perfection, this luxurious coffee delivers a very smooth coffee experience that has virtually no trace of bitterness. As wonderful bonus for coffee snobs who appreciate convenience, Monkey Business offers their Kopi Luwak coffee in Nespresso and K-Cup compatible pods. This particular brand has garnered thousands of positive reviews from coffee connoisseurs and newcomers alike.
Wild Ethically Sourced Premium Kopi Luwak Coffee
Roasted Whole Coffee Beans – 50 Grams
Imported From Indonesia
Flavor Notes: Smooth, not bitter, with a complex aroma. Hints of Caramel & Chocolate.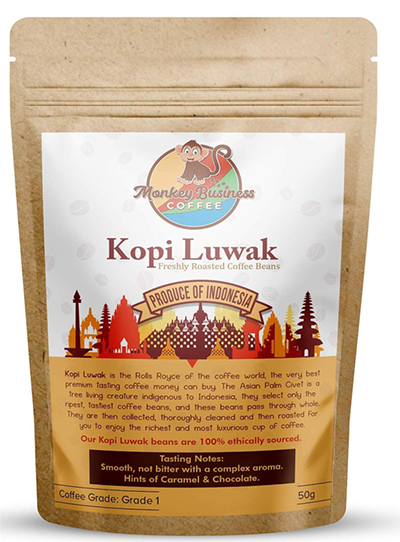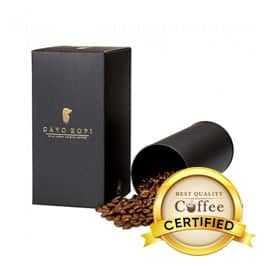 Gayo Kopi
Like Volcanica Coffee, Gayo Kopi stands as one of the most impressive. Their coffee is one of the most traceable Kopi Luwak on the market which speaks volumes in an industry known for sometimes questionable practices.
Traceable and transparent
Not harvested from caged or farmed civets
Certified wild-sourced
Premium quality coffee beans
They manually harvest their beans from only 100% wild civets and most importantly, have the certifications to prove it.
Gayo Kopi is subject to very stringent quality control and accountability standards giving their customers a peace of mind that transcends even the delicious taste of their exotic brew. Their slogan is appropriately "No Blends, Totally Pure, Totally Fresh" which is a fitting description of their approach. As a testimony to this fact, Gayo Kopi is partnered with the most well documented provider of Luwak in the world. This specific brand of civet coffee is naturally very sweet, rich, and deep with distinct notes of dark chocolate, toffee, caramel, and molasses. If you're aiming for the best Kopi Luwak coffee, then Gayo Kopi is an excellent choice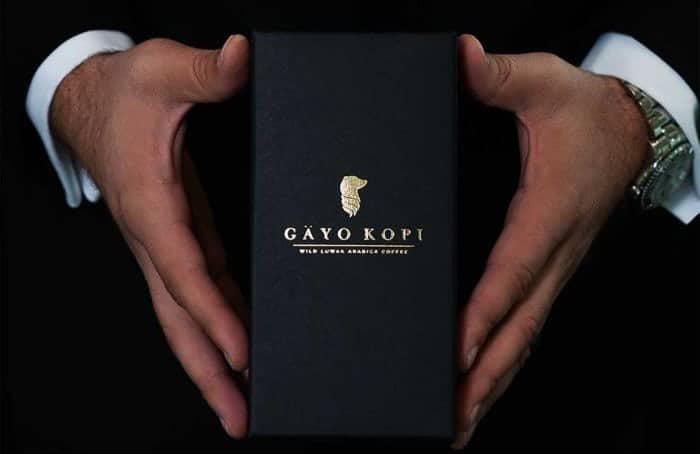 If you're a coffee lover with an exotic palette, check out our list of best exotic coffees and most expensive coffees in the world for some additional ideas for your next purchase.
Check out this video below for some more insights into the process behind Kopi Luwak Coffee.
Kopi Luwak Coffee is the rarest and most expensive coffee globally with an incredibly limited supply being grown each year. This coffee was made famous by the 2007 movie, The Bucket List. Kopi Luwak Coffee is distinguishable with its signature flavor and mesmerizing aromas. Long after the coffee is gone, the clean, lingering aftertaste consistently remains as a part of the consumption experience. Complex in flavor and a perfect combination of all the pleasurable flavors available in other coffees. Kopi Luwak Coffee is earthy, musty, aromatic, syrupy, sweet, and heavy-bodied. It is also low in acidity and possesses an exotic flavor profile like no other. Kopi Luwak Coffee is sold in a large size 16-ounce bag inside of a decorative gift box.
Volcanica Coffee's Kopi Luwak delivers the one of the most authentic civet coffee experiences available. They source their beans from free range civets
Certifications:
Kosher Certified
Free Range
Flavor Notes: Sandalwood, Apricot, Dark Chocolate, Plum Blossom, Musk, and Chanterelle-like Mushroom
Processing: Washed Process
Roast: Medium Roast
Additional Information:
Drying: Sun Dry Process
pH: 5.3
Low Acidity: The process for developing a lower acid (or more basic) coffee blend involves roasting beans that are naturally lower in acid, for longer periods of time. This ensures that the acidic components of the coffee are processed out and result in a higher pH.
Single Origin Coffee
100% Wild Gathered Cage-Free Kopi Luwak Coffee
Similar Products: Kopi Luwak is also available in Kopi Luwak Coffee 2 oz Sample Size for those in search of a smaller and more affordable option
What is Kopi Luwak Coffee?
Kopi Luwak Coffee has a very unusual origin and is mostly known for its unique methods of production that explain its rarity and specialty.
The Kopi Luwak Coffee beans are then individually separated, washed, dried, and stored in a dark, dry location before being sold for processing and roasting. This unique process has made this coffee so famous that it has also become known as civet coffee, weasel coffee, and even cat poop coffee. For many locals, the cats are often regarded as pests, and their excretions are normally passed off as nothing but waste, but for those in the coffee industry, the palm civets are highly valued and their waste is converted into the prized Kopi Luwak Coffee as we know of today. "The secret of this delicious blend," enthuses the Indonesia Tourism Promotion Board, "lies in the bean selection, which is performed by a Luwak, a species of civet cat endemic to Java. The civets will eat only the choicest, most perfectly matured beans, which it then excretes, partially digested, a few hours later. Plantation workers then retrieve the Kopi Luwak Coffee beans from the ground, ready for immediate roasting.