In the captivating world of coffee, where each sip is an exploration of flavor and origin, a timeless debate brews: Single origin coffee vs Blends.
On the one hand, single origin coffees highlight the distinctive flavors and story of a sole coffee region. On the other, coffee blends artfully combine beans from multiple origins into balanced and harmonious flavor profiles.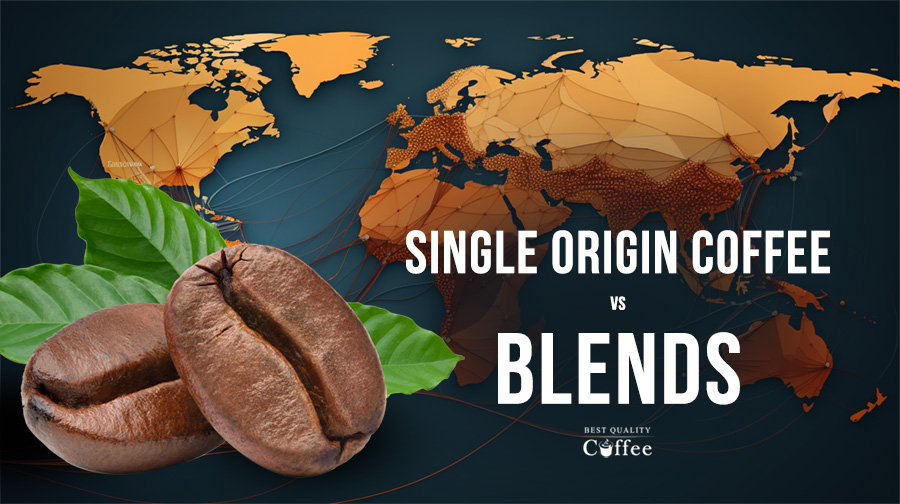 In this article, we will dive into the distinguishing characteristics between these two approaches to coffee. By exploring the complexity behind your magical morning brew's origins, you can become a more refined coffee drinker and better appreciate the craft that goes into every brew.
What are Coffee Blends?
Coffee blends are a mixture of different coffee beans sourced from various origins, combined to achieve a specific flavor profile and characteristics.
Coffee roasters blend beans with different taste attributes, origins, and roast levels to achieve a unique and balanced taste. Crafting a specific flavor profile from a variety of beans is an artform to say the least.
There are a few notable blends of coffee that have become widely popular, including Italian Espresso blends, which combine Brazilian and Indonesian beans to produce the perfect crema. The French Roast Blends, with very darkly roasted South and Central American beans for an intense, smoky profile. And the Breakfast blends with mild Arabica beans from multiple origins for smooth and mellow flavors.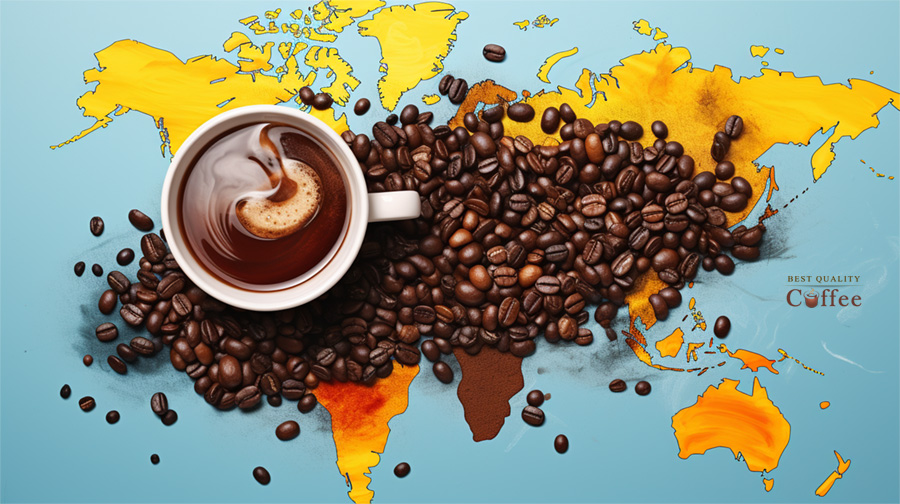 The History of Coffee Blends
The origins of artfully-blended coffee trace back to the increase in coffee trade back in the 16th century and evolving roastery methods worldwide.
One notable example of early coffee blending is found in the creation of the Mocha Java Blend, one of the oldest blends around. This blend is also appropriately known as the original coffee blend.
This blend combines beans from the port city of Mocha in Yemen, known for its fruity and wine-like flavors, with beans from the Indonesian island of Java, which are renowned for their earthy and chocolaty notes. When both of these contrasting flavor profiles are combined, they make for a surprisingly harmonized flavor that coffee lovers around the world have come to appreciate.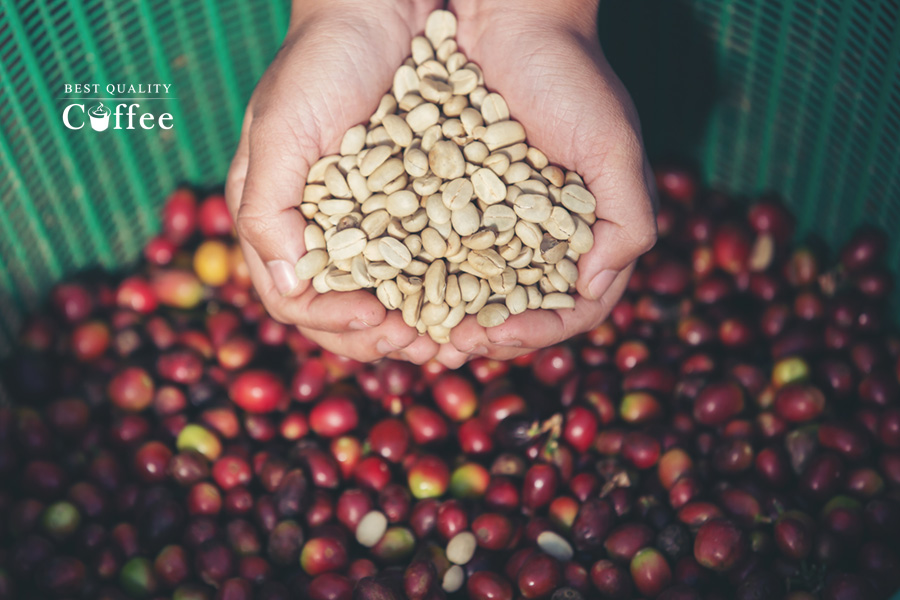 Why do roasters make Coffee blends?
Roasters create coffee blends for a variety of reasons, mainly to achieve specific flavor profiles and to ensure a consistent and enjoyable coffee experience for consumers.
Here are the top reasons why roasters Blend Coffee beans:
The combination of beans from diverse regions with varying taste attributes, like fruity, nutty, and chocolatey notes, can make for a harmonious cup that engages the palate with layers of flavors.
Roasters can consistently produce a variety of flavor profiles regardless of harvest and crop year with the help of blending.
Roasters can tailor blends to suit different brewing methods, such as espresso or drip coffee. For example, Robusta beans are added to Espresso blends to achieve better crema and a heavier body.
Blending can mask undesirable flavors or fill in gaps in single-origin beans.
By blending coffee beans from various regions, roasters can capture the best qualities of each origin, creating a more comprehensive and appealing flavor profile.
Roasters often blend high-quality expensive Coffee beans with low-quality beans to manage the cost effectively.
Some roasters create their signature blends for brandking and marketing reasons.
What is Single Origin Coffee?
Single-origin coffee refers to coffee beans sourced from a specific geographical area, such as a particular country, region, or even a farm.
These beans carry unique flavors depending on their location, influenced by factors like altitude, climate, and soil composition.
It is precisely the solo nature of single-origin coffee that allows the intrinsic and unadulterated flavors of the coffee bean to fully express themselves.
What are the best single origin Coffee Beans?
There are several regions known for producing exceptional single origin coffee beans that are highly regarded by coffee enthusiasts.
Here are some of the popular single origin coffee beans:
Ethiopian Yigracheffe: Ethiopia is known as the birthplace of coffee and the Yigracheffe region is renowned for its diverse flavors, which have fruity, floral, and wine-like notes.
Sumatran: These coffee beans grow on the Indonesian island of Sumatra and have a signature earthy, rustic flavor profile as well as the syrupy characteristics of chocolate and tobacco.
Hawaiian Kona: This coffee is grown on the fertile volcanic slopes of the Kona district of the Big Island in the state of Hawaii. Kona is world-renown for its mild, well-balanced flavor profile.
Jamaican Blue Mountain: This coffee is grown in the high altitude Blue Mountain range of Jamaica and is known for its mild and smooth flavor profile with bright acidity. It's ultra smooth and in our opinion, one of the best exotic coffees out there. If you're in the market for an exquisite Jamaican Blue Mountain coffee, we recommend going with Volcanica Coffee.
Below are a few tried and true single origin coffees certain to deliver an exceptional coffee experience.
Certified Organic, Low-Acid, Single-Origin, Non-GMO

Very smooth, robust, and clean tasting coffee

Mold free & mycotoxin free

Most award-winning roaster in Hawaii

Offers 100% Extra Fancy Kona

Exceptional clarity, fullness, and balance in flavor

Also offers specialty instant coffee

Buy 4 coffees get 15% off: BUNDLEUP15

Low acid, Organic, mold-free coffee

Specialty-grade Arabica beans from Nicaragua
The differences between Single Origin Coffee vs Blends
Single origin coffee and coffee blends are two distinct approaches to sourcing and roasting coffee beans, each offering unique flavor experiences and characteristics.
The Flavor Profiles
Depending on the region, single origin coffees can offer a wide range of flavors. For example, beans from Ethiopia might have fruity and floral notes, while beans from Indonesia could have earthy and spicy undertones.
Single origin coffees often come with stories and cultural contexts that enhance the overall experience. Coffee lovers can connect with the history and the people behind the production of these uniform beans.
However, it's worth noting that single origin coffees can sometimes carry sharp and polarizing flavors that might not appeal to everyone's palate.
On the other hand, coffee blends are carefully crafted to achieve a typically more balanced flavor profile. Roasters combine beans with complementary attributes, tempering strong or distinctive flavors from one bean and the smooth and milder qualities of others.
The best thing about blends is that they can be tailored for various brewing methods, such as the famous Italian Espresso Blends.
Consistency
Single-origin coffees provide a unique and authentic flavor profile, but this can also make them inconsistent from year to year.
The flavor of a single-origin coffee can be affected by a variety of factors, including the weather, the processing methods, and the crop conditions. Roasters have limited control over these factors, so it can be difficult to produce single-origin coffees that taste the same from one year to the next.
Coffee blends on the other hand are created to achieve a specific flavor profile. Roasters carefully select beans with complementary taste attributes to create a well-balanced brew. This process helps to ensure that the coffee blend will taste the same from one batch to the next, even if the individual beans vary in flavor.
Traceability
Coffee blends include beans from multiple places, which makes tracing their exact origin almost impossible.
Meanwhile, the single-origin coffee beans offer precise traceability, allowing consumers to connect with the specific region, farm, or estate where the beans were cultivated. This can be helpful for consumers who want to ensure that their coffee is sourced ethically and sustainably.
Cost
Popular single origin coffees often sell at a premium price due to limited supply. Coffee blends on the other hand sell at more affordable prices as the roasters source beans from multiple origins, mixing higher quality beans with more affordable fillers to reduce overall expenses.
So What's Better, Single Origin or Blends?
It would be unfair to say one is better than the other (per se). However, many coffee snobs and connoisseurs will frequently choose single origin coffee over blends due to the fact that single origin beans offer a more consistent quality. Ultimately, it depends on your personal preference. Our hope is that the information above will help you in making a more informed purchasing decision.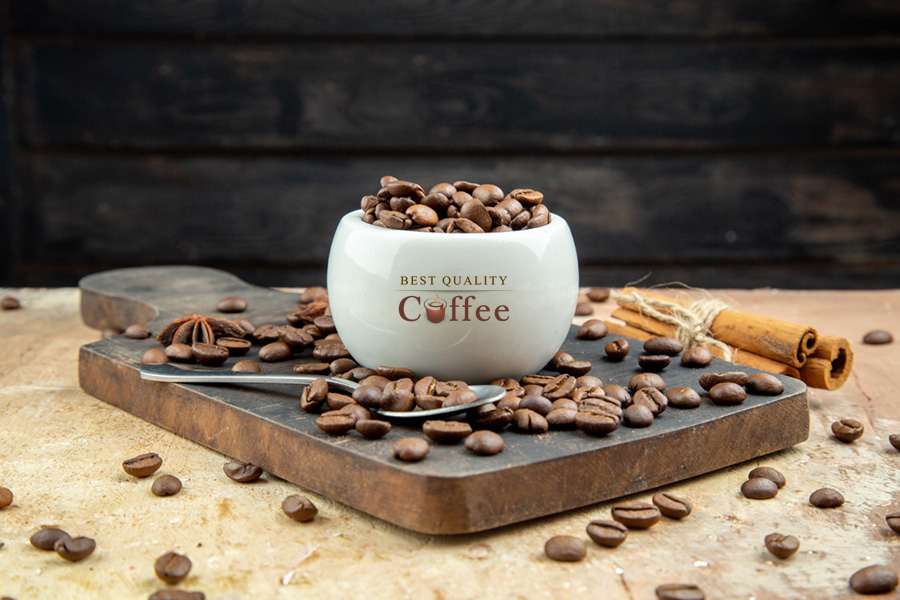 Use the following summary to determine the best coffee for your particular palate.
Choose Coffee Blends:
If you prefer a consistent and uniform taste experience with each cup
If you are new to coffee and want something more accessible and affordable
Choose Single Origin Coffee:
If you want to explore the unique attributes of specific regions
If you enjoy certain flavor notes of a specific region like chocolaty, fruity, earthy etc.
The world of coffee is vast to say the least, and exploring this world is one of the joys of being a coffee lover. We recommend trying both blends and single origin coffees from a variety of regions.
FAQs
Is single origin coffee healthier?
While there is no conclusive evidence that single origin coffee is healthier overall, there are some characteristics that can give certain single origins a health advantage. Since single origins come from one farm or region, their processing, growing conditions, and harvesting methods are often more transparent which makes it easier to estimate their nutritional value.
Which coffee is the most expensive in the world?
Some of the world's most expensive coffees include Kopi Luwak, Black Ivory, Panama Esmeralda Geisha, Hawaiian Kona, and Jamaican Blue Mountain. These coffees usually cost over 100 bucks for a pound.