How often do you consider the role of water in your coffee brewing ritual? You might be surprised to learn that water hardness and softness can drastically influence the quality of your brew. After all, coffee is 98% water.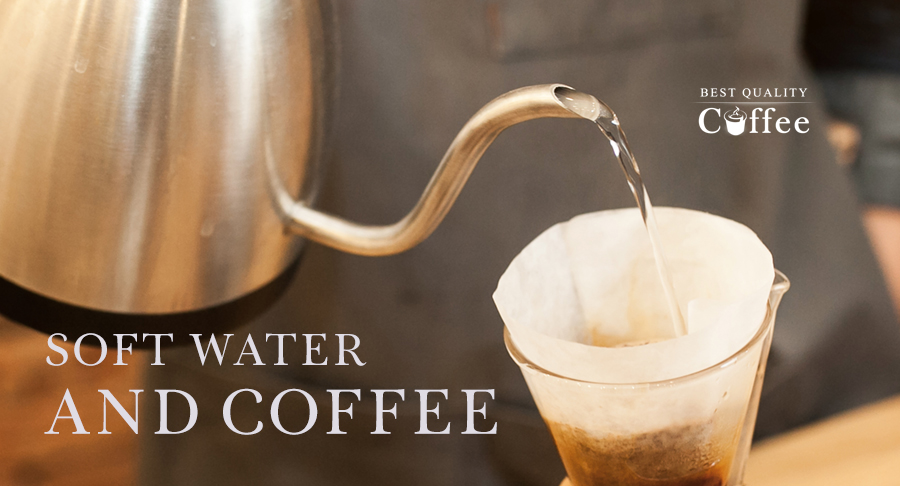 In this article, we're going to unearth the mysteries of water hardness and its effects on your coffee and guide you toward making the best water choice for your brewing needs.
Key Takeaways: Should You Soften Your Water for Coffee?
The hardness or softness of your water significantly affects the quality of your coffee, influencing extraction, aroma, and taste.
Measuring water hardness is crucial. For the best brew, 50-175 ppm of Total Dissolved Solids (TDS) or 17-85 mg/L of CaCO3 is the ideal range per the Specialty Coffee Association (SCA).
Soften hard water and remineralize very soft water. Reverse osmosis systems and water softeners are good for softening. Mineral drops are a good option for remineralization.
Use a refractometer: It helps measure and adjust your brew for the perfect extraction yield.
What is Water Hardness, and Why Does It Matter for Coffee?
When we talk about water hardness, we're referring to the concentration of dissolved minerals, predominantly calcium and magnesium, in your water.
These minerals aren't just passive bystanders; they play a pivotal role in coffee extraction. Acting as buffers, they help prevent the over or under-extraction of coffee compounds, achieving a balanced brew.
And it's not just about extraction. Water hardness can also shape the flavor profile and aroma of your coffee. Water minerals can enhance certain tastes and smells or hide others.
Different levels of hardness change the taste of your coffee
To give you a taste of this, imagine brewing a light roast with soft water. You might find your coffee turning sour and acidic, a sharp contrast to the bitter, flat taste you might experience when brewing a dark roast with hard water.
| | | |
| --- | --- | --- |
| | Soft Water | Hard Water |
| Light Roast | Tends to be more sour and acidic | Balanced flavor, enhanced complexity |
| Dark Roast | May taste slightly flat and under-extracted | Could turn out bitter and excessively extracted |
Hard water can also damage your coffee machine
The hidden danger of hard water isn't just the potential havoc it wreaks on your taste buds, but the silent war it wages on your coffee machine. Scale buildup, a result of the minerals in hard water, can clog pipes, valves, and pumps, reduce water flow and pressure, and damage heating elements.
Related article: How to descale your Keurig
How to Measure Water Hardness & Determine the Right Levels
Determining water hardness is more of a science experiment than a guessing game.
There are several easy ways to test at home
The typical method involves using test strips, kits, or meters that indicate the Total Dissolved Solids (TDS) or the concentration of calcium carbonate (CaCO3) in your water.
While it may sound like you're gearing up for a high school science fair, rest assured that these tests are easy to use and widely available online or at your local hardware store.
The SCA's Ideal Levels
But what are we aiming for? According to the Specialty Coffee Association (SCA), the optimal range for brewing a tasty cup of joe is 50-175 ppm (parts per million) of TDS or 17-85 mg/L of CaCO3.
Now, you might be wondering how this translates to your daily brew.
Let's break it down into more bite-sized chunks with a table showing the different water hardness levels and their impact on your coffee:
| | | |
| --- | --- | --- |
| Water Hardness Level | TDS Level | Effect on Coffee |
| Very Soft | <50 ppm | Could lead to an overly sour, under-extracted brew |
| Soft | 50-100 ppm | Delicate flavors are highlighted, good balance |
| Medium Hard | 100-150 ppm | Balanced flavors, but risk of slight over-extraction |
| Hard | 150-200 ppm | Tendency for over-extraction, coffee may taste bitter |
| Very Hard | >200 ppm | Likely to over-extract and result in a harsh, bitter brew |
This table should help you match your water hardness level to its potential influence on your coffee. But remember, this isn't an exact science.
Factors like the specific beans, brewing method, and your personal taste preference can also shape your coffee experience. Specialty-grade coffee beans are those that have received a rating of 80 or higher by the SCA. Below are some excellent picks that when combined with optimized water will get you closer to producing that perfect cup of coffee.
Brilliant floral notes of Hibiscus, lime, tangerine

Low acidity with very full flavor

Get 10% off with code: BESTQUALITY

Caramelized Sugars, Nutty, Chocolate, Rich notes

Sourced from Peruvian highlands

Get 20% off with code: BQC20

Incredibly clean and robust flavor. Ideal for coffee purists

USDA Organic and Fair Trade Certified Guatemalan coffee

20% offf by signing up for newsletter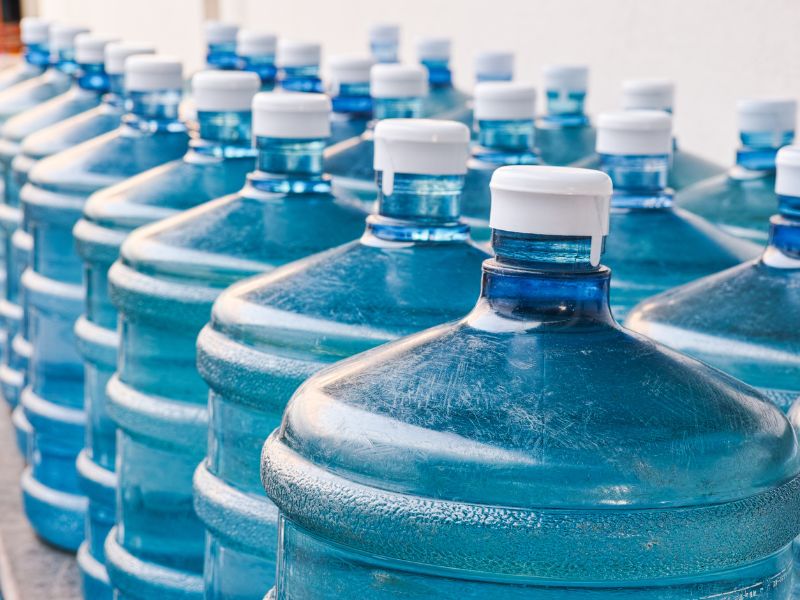 How to Soften Your Water for Coffee if It's Too Hard?
There are a few weapons in our arsenal: water filters, water softeners, or reverse osmosis systems.
1. Water Filters: These devices often use activated carbon or resin to filter out minerals and impurities. They're generally affordable and user-friendly.
2. Water Softeners: These systems use ion exchange to replace calcium and magnesium ions with sodium. They're usually used by well owners and can be expensive. But they're very efficient in reducing mineral content.
3. Reverse Osmosis Systems: The heavy hitters of the water treatment world, these systems use a semi-permeable membrane to filter out nearly all dissolved solids and contaminants.
But of course, each method comes with its own trade-offs. Let's take a look at the pros and cons in a table to help illustrate:
| | | |
| --- | --- | --- |
| Method | Pros | Cons |
| Water Filter | Low cost, easy to use, reduces chlorine and odors | Does not remove all minerals, needs frequent replacement |
| Water Softener | Removes all minerals | High cost, requires installation, adds sodium, wastes water, needs salt replenishment |
| Reverse Osmosis | Removes all minerals and contaminants | High cost, requires installation, wastes water, reduces water pressure, needs filter replacement |
Consider your budget and the water you are working with
How do you pick the method that's right for you? Consider your budget, your water source, and the type of coffee machine you own. For instance, if you're dealing with very hard water and own an espresso machine, investing in a reverse osmosis system might be worth your while.
On the other hand, if you have moderately hard water and a drip machine, a water filter could be your best bet. And if you're blessed with naturally soft water? Sit back, relax, and enjoy your coffee – no extra steps needed.
How to Remineralize Your Water for Coffee if It's Too Soft?
Picture this: you've done everything right in your coffee brewing routine – fresh beans, perfect grind size, ideal water temperature – but the resulting cup is mysteriously sour and acidic.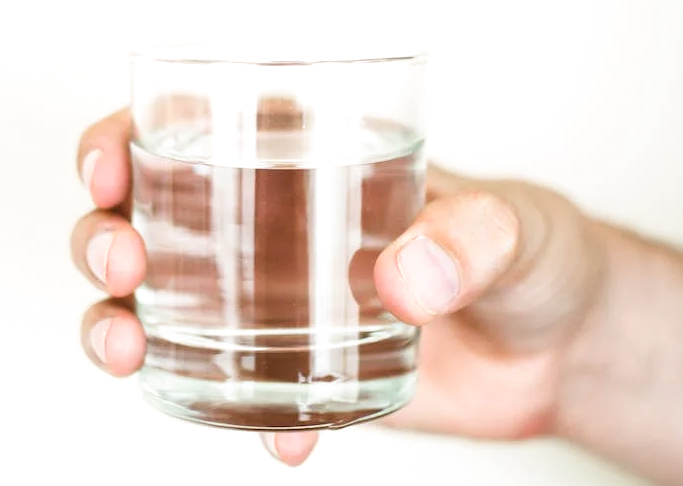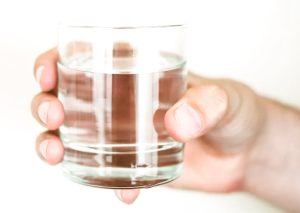 The culprit might just be overly soft water. When water is too soft, it lacks the minerals needed for optimal extraction, leading to an under-extracted, sour cup of joe.
But fret not, the solution could be as simple as remineralizing your water. This process introduces minerals back into your water and can be done using mineral drops, mineral packets, or a remineralization filter.
1. Mineral Drops: An easy and affordable way to add minerals back into your water. However, they may not provide a precise mineral balance.
2. Mineral Packets: These pre-measured packets are convenient and offer more accurate mineral content, but can be a bit more expensive.
3. Remineralization Filters: These devices attach to your water system and add minerals to your water as it flows through. They offer consistent mineral levels but can be costly and require installation.
As always, it's a balancing act between the pros and cons:
| | | |
| --- | --- | --- |
| Method | Pros | Cons |
| Mineral Drops | Affordable, easy to use | May not provide accurate mineral balance |
| Mineral Packets | Convenient, accurate mineral content | More expensive |
| Remineralization Filters | Consistent mineral levels | Costly, requires installation |
Choosing the best method boils down to your personal taste, water source, and type of coffee machine. If you're regularly brewing with soft water and noticing a consistent sour taste, experimenting with one of these methods could be just the adjustment you need to elevate your coffee to new heights.
How to Test and Adjust Your Water for Coffee Using a Refractometer?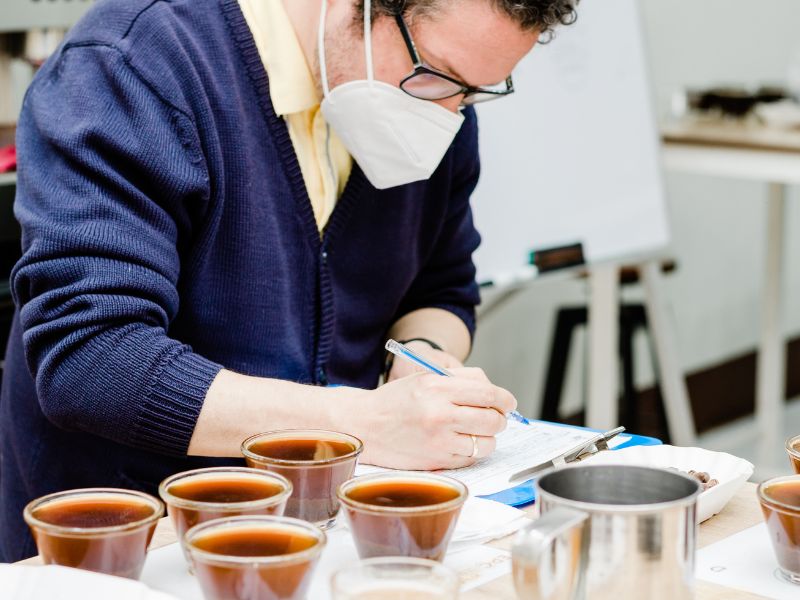 A refractometer may sound like something straight out of a science fiction movie, but it's a practical tool in the coffee enthusiast's arsenal. This nifty gadget measures the amount of light that passes through a liquid, indicating its refractive index or the concentration of dissolved solids within.
In plain English, it tells us about your brewed coffee's extraction yield. When you compare these measurements to the ideal range, you can adjust your brewing process accordingly.
Here's a helpful chart showing the ideal extraction yield for different types of coffee:
| | |
| --- | --- |
| Coffee Type | Ideal Extraction Yield Range |
| Espresso | 18-22% |
| Filter | 19-22% |
| French Press | 16-18% |
You might wonder, "How can I use these measurements to improve my brew?" Well, if your yield is too low (indicating soft water), you could add more minerals. If it's too high (indicating hard water), you might need to take another look at the filtration and softening methods we described previously.
Remember though, that the extraction yield can also guide your grind size. If your extraction yield is too low, your coffee is under-extracted. This is often a sign that your grind is too coarse, and making it finer can help achieve better extraction. Conversely, your coffee is over-extracted if your extraction yield is too high. In this case, a coarser grind can help dial it back.
All of this is a balancing act. If something doesn't taste right, make sure you explore every possible cause rather than assuming there's just one thing to blame. At the end of the day, all brewing is basic chemistry. You can adjust the variables involved accordingly to fine-tune the cup of coffee you desire.
To Soften, or Not to Soften: That is the Question
So, now that you're equipped with this knowledge, are you ready to start experimenting with your water? You might be surprised by how a tweak in water hardness can transform your cup of joe.
Remember, whether it's hard or soft, at the end of the day, the best water for your coffee is the one that helps you brew a cup that makes you say, "Mmmmmmm."