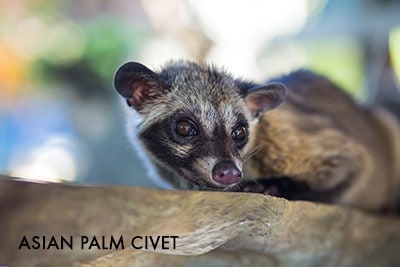 The U.S. ranks 22nd on the coffee consumption list, falling short of countries such as Canada, Germany, and drinking a third of the coffee the average Finnish resident consumes. In fact, coffee consumption in America has fallen 50%, yet the global production is more popular than ever. Why is this the case? Because while more selective consumers lean away from the instant options and shelf standards, the interest in high-end coffee has added to the 20% growth rate in specialty foods. That lead to quality coffee in single serve coffee pods or exotic coffee options taking a firm hold on the 9.03 million bags globally produced in June of 2016 alone. Exquisite selections such as Kopi Luwak coffee or also known as Civet Coffee have turned previous coffee carousers into self-appointed connoisseurs.
What Is Kopi Luwak Coffee and Why Is it So Special?
Most coffee manufacturers grow their beans and pick the ripe coffee cherries by hand at the perfect stage of ripeness. The cherries are then roasted after a specific time, processed, bagged, and shipped to their destination. Kopi Luwak coffee is not your typical coffee. The 2007 blockbuster hit, "The Bucket List", may have this exotic coffee as a focal point, but its history dates back to the mid 18th century. Dutch settlers established various plantations on the islands of Sumatra and Java (notice the name) in the East Indies. Europeans at that time felt they were above the simplicity of native farmers and wanted to strip away their resources. Local farmers, however, were curious about the new "cherry" plants and wanted to taste the product they created for themselves.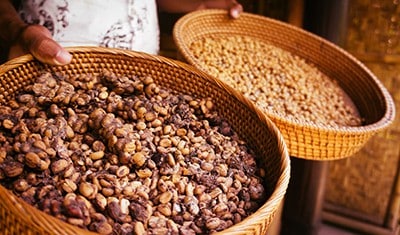 They found that this specific type of brewed delicacy was unlike any other due to the interference of the palm civet cat which consumed the ripe fruit. Like birds, and many other types of creatures, seeds were only partially digested and then expelled via the civet's feces. Farmers collected defecated seeds, cleaned them of their contaminants, and continued the roasting and brewing technique to create a full-bodied coffee beverage that tasted and smelled better than they could have possibly imagined. Kopi Luwak coffee is easily one of the world's most expensive coffee, and for good reason. For those who want to try this exceptionally rare coffee without breaking completely breaking the bank, you can buy Kopi Luwak coffee in sample size.
Why Drink Kopi Luwak or Civet Coffee (what's the appeal?)
Still, the questions arise, starting with "Why would anyone consume such a thing?" There are multiple reasons including experience, taste, social standing, and financial ability. After all, Kopi Luwak certainly isn't the only product known to be created with the help of local wildlife. If chocolate and hard candy make you careen, chances are you're unaware those shiny glazes and coatings are made from the feces of the female lac bug. Ice cream fans love their "natural flavorings". But many of those are actually an FDA food additive called "Castoreum" which is collected from the castor sacs (or urine and anal secretions) of beavers. And many favorite authentic seafood selections imported from Asian countries are raised on geese and pig feces since it's less expensive than commercial fish food.
Kopi Luwak's distinctive flavor and aroma is triggered by the natural chemical reaction that occurs within the palm civet's digestive tract. The coffee certainly doesn't contain anything harmful like beer (traces of arsenic), cosmetics or e-cigs (propylene glycol), Natural Red #4 (boiled beetle shells), or the five rodent hairs found in each eighteen-ounce jar of peanut butter.
The Asian palm civet simply acts on instinct and does what comes naturally. Farmers collect the remains, and consumers enjoy the rewards – now via bagged grounds and even single-serve coffee pods. October 1st marks International Coffee Day. Why not celebrate with the other 150 million American by waking up to some truly exotic coffee in your cup?
Not all Kopi Luwak coffee is created equal, so if you're interested in tasting it, you'll want to do your researching before actually spending the money. Check out our civet coffee guide for more details.