It's no big secret that we here at Best Quality Coffee have been fans of Humblemaker Coffee for some time. Their gourmet brews have brought smiles to our face and warmed our hearts more times than we can remember.
Related Article: Humblemaker Coffee Review
Recently, the company revamped their line of fair trade organic coffee with new offerings and new packaging.
And we couldn't be more excited.

While the company is best known for its artisan cold brew shots, what many don't realize is that Humblemaker also makes an incredible cup of hot coffee too. This new line of whole bean and ground coffee was specially curated to offer a variety of different flavors, roasts, and experiences.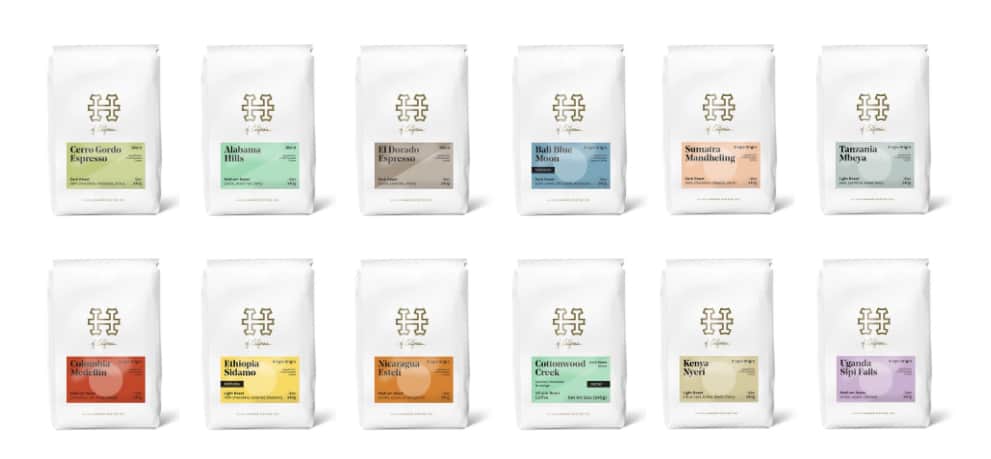 As a coffee lover, it's easy to get excited about what the roasting geniuses over at Humblemaker have come up with. We had a chance to catch up with the company regarding their latest changes.
Chris Smith, one of the co-founders says, "Our latest offering is inspired by the endless wilderness of the California Sierras. Our blends pay homage to the journey and discovery that we've experienced there, with our families. You'll see names of destinations like Cerro Gordo, Alabama Hills, El Dorado and Cottonwood Creek – all places we've found and love."
Many of our reviewers at Best Quality Coffee are partial to single origin coffees (coffees that come from a single farm or region). So we were especially excited to hear the company revamped their single origin offerings as well.
"We also have an incredible new selection of single-origin offerings from our favorite coffee regions around the world," said Smith. "And every order is roasted to order – so you'll experience roastery quality freshness with every order. Right now my personal favorite is our Ethiopia Sidamo but that could easily change as they are all so good!"
The company has also upgraded their packaging to reflect a more streamlined and modern look. While I appreciated the simplicity of their previous design, I can say the new packaging more accurately reflects the quality of their coffee.
Beyond just delivering incredibly high quality coffee, the company continues to be committed to an even bigger purpose. 10% of all Humblemaker Coffee's sales go toward helping children and families with autism. They even created an initiative under the #tenforautism hashtag to encourage for-profit entities to help in the cause. The company's dedication to this goal has been unwavering even amidst their success.
Shortly after COVID began, the company rallied together with their local community to support those hit hardest by the pandemic. We wrote an article documenting some of their efforts titled "How Coronavirus Has Affected Independent Coffee Companies".
Given that the company was already in the business of charity, their quick response to helping those in need was no surprise to us.
At the end of the day, Humblemaker Coffee is more than just about coffee although they do make one phenomenal brew. It's clear to us that behind their successful business model is a company that ultimately cares more about people than profits….and knowing that only makes their coffee better.