The coffee bean is one of the most fascinating commodities in the world. Its consumption is so widespread that it's outranked only by water. The unassuming coffee bean offers an experience that billions of people have come to love….and depend on. Despite how many people drink coffee, you may surprised by how few know how to identify a quality coffee bean. In this article, we'll explore how to tell quality coffee beans apart from their lower-grade counterparts and explain why it's important to invest in quality beans.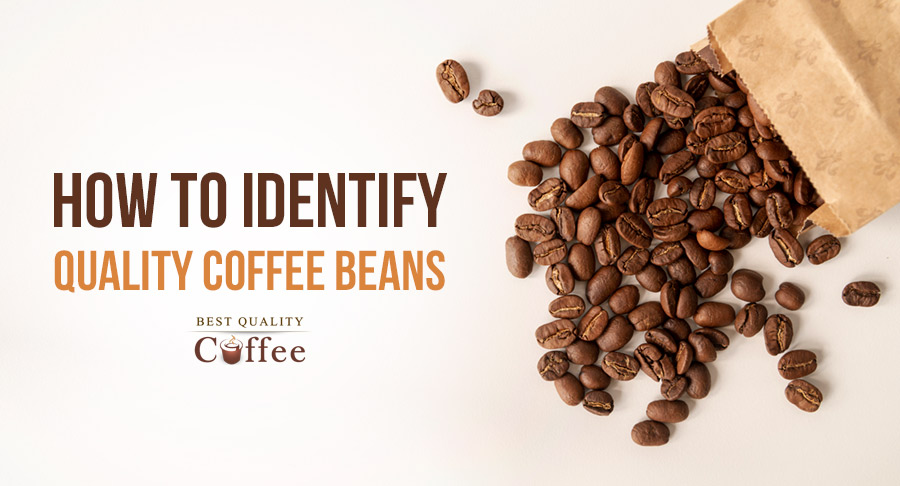 As the saying goes, "life is too short for bad coffee". Coffee is an incredibly nuanced and complex beverage. The details of a coffee's lifecycle which includes growing, harvesting, processing, and brewing all have a big influence on your final cup of brew. However, in this guide, we'll go over just the basics of what an average consumer should look for when shopping the best quality coffee beans.
How Can You Tell Quality Coffee Beans?
Quality coffee beans are different from standard, lower-grade coffee beans in a few key ways. Here are the most important characteristics to look for:
Appearance: How Should a Quality Coffee Bean Look?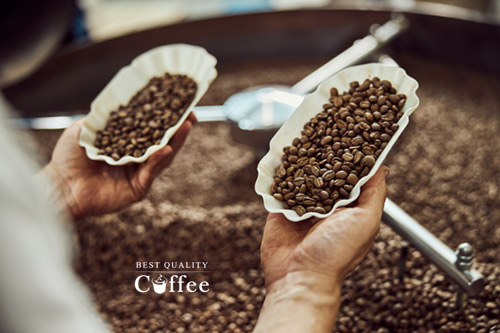 We're often taught as kids and adults to be careful about "judging a book by its cover". However, in the case of coffee beans, their appearance tells a story.
One of the first signs of quality coffee beans is their physical appearance.
The size and shape of the bean can be a good indicator of quality. Higher-quality beans tend to be more uniform in size and shape, which is a sign that they have been carefully sorted and processed. In contrast, lower-quality beans may be irregular in shape or size, which can be a sign of poor processing or harvesting techniques.
Another visual clue to look for is the color of the bean. High-quality coffee beans should have a consistent color, with a deep, rich brown color that indicates a thorough and even roast. However, if the beans are too dark or too light, it may be a sign that they were either over-roasted or under-roasted, which can affect the flavor and aroma of the coffee.
Overall, good-tasting beans are typically uniform in size, shape, color, and texture, with no visible imperfections or discolorations. You may also notice a slight sheen or glimmer on the surface when you hold them up to the light.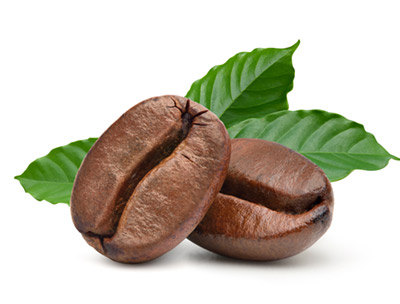 Aroma: Using Smell to Spot Good Coffee Beans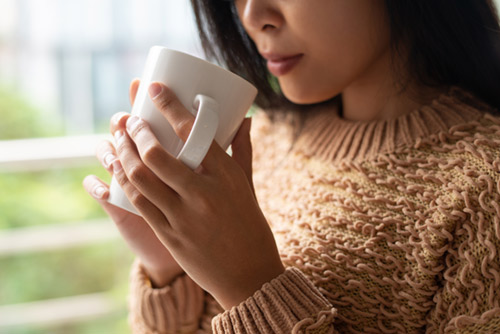 The aroma of a coffee bean also tells a story and can provide important clues about a bean's quality. High-quality beans should have a strong and pleasant aroma, with hints of chocolate, fruit, or floral notes. Of course, the specific notes will be dependent on the type of coffee bean. The point is, you should look to discern a variety of dimensions within the aroma. In contrast, low-quality beans may have a stale or musty odor, which can be a sign of poor storage conditions or inferior processing techniques.
The smell of quality coffee beans should also be potent to a point where it even lingers after the beans are ground. If you don't notice anything after grinding, it's likely that the beans aren't as flavorful as they should be.
Type: Arabica versus Robusta
Another important factor to consider when identifying the best coffee beans is the variety of the bean. There are two main types: Arabica and Robusta. Arabica beans are generally considered to be the highest quality, thanks to their sweeter and more delicate flavor. Additionally, they're known for delivering a smooth and refined coffee experience. Robusta beans, on the other hand, are often considered to be lower quality due to their harsher flavor and higher caffeine content.
While it would be unfair to say all Arabica beans are "better" than Robusta beans, almost all specialty-grade coffee will source Arabica beans. And that says something.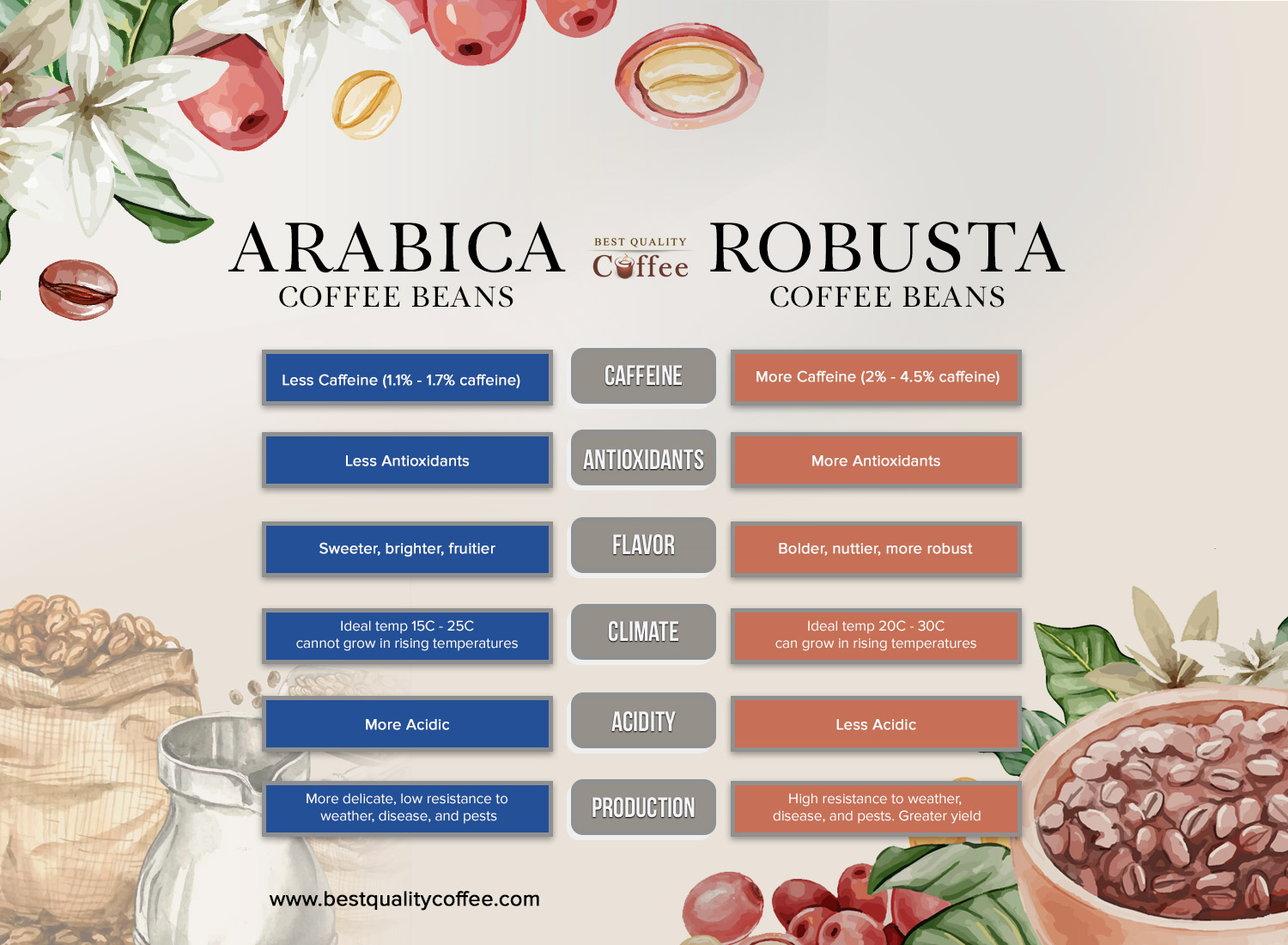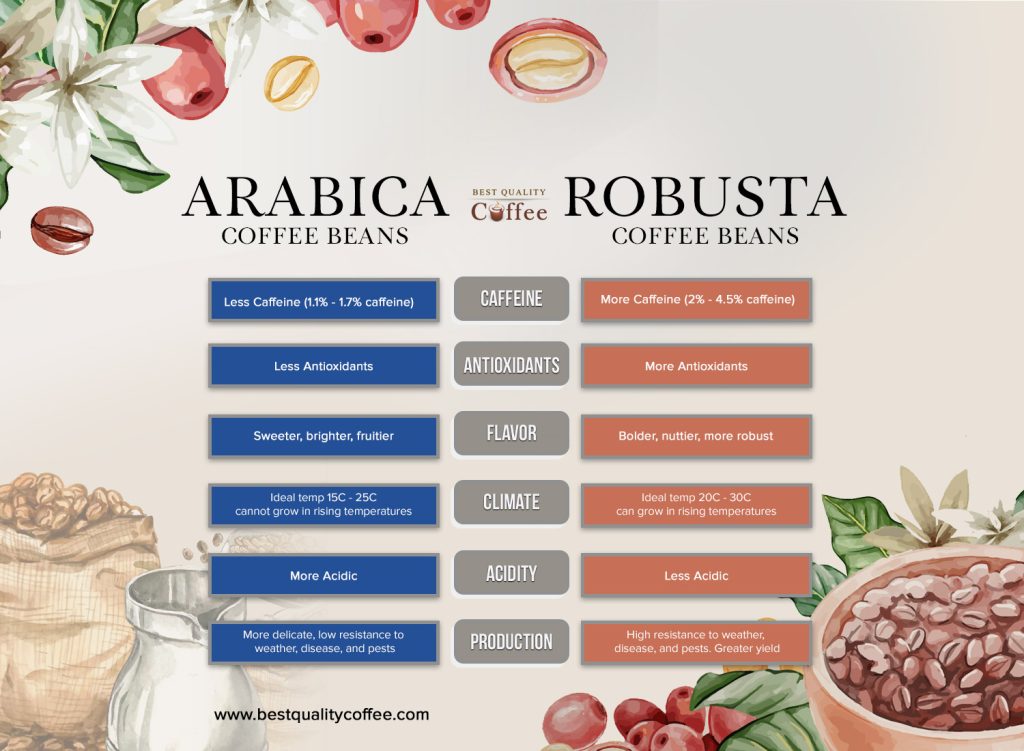 To learn more, check out our article on the difference between Arabica and Robusta beans.
Taste: What Flavor Should Quality Coffee Beans Have?
While a bean's physical appearance and aroma are solid indicators its quality, its flavor will ultimately give the final say as to its quality. Quality beans or what are called specialty-grade coffee beans will have a richer, more complex flavor and tend to produce a full-bodied cup of coffee. High quality beans are robust in flavor while yielding a variety of tasting notes.
Lower-grade beans will produce a weaker, more bitter cup and won't have the same depth of flavor.
If you're a coffee drinker who is only used to commodity-grade coffee or instant coffee, we recommend checking out higher-grade coffee so you can taste the difference. Glasshouse Mountains Coffee is a one example of a coffee shop that offers a tasting experience above the norm. However, it's worth noting this coffee company ships only in Australia.
If you're looking for some great choices within the U.S., check out our list of best specialty coffee beans.
Why Invest in Quality Coffee Beans?
If you're a coffee lover, it's not hard to see why investing in quality beans is worth it. As is the case with all consumables, it all starts with the ingredients. Quality beans are fresher, richer, and more flavorful than their lower-grade counterparts, so they simply produce superior results.
In my coffee drinking lifetime, I've tasted the good, the bad, and the ugly. Paying a little extra for quality goes a very long way. It can be the difference between a delightful multi-sensory experience and a cup of brown water with caffeine.
Are Quality Coffee Beans More Expensive?
Yes, quality coffee beans are more expensive than their lower-grade beans. That shouldn't come as a big surprise since more time, effort, and money goes into producing higher quality beans. Higher-end beans typically range anywhere from $16 a bag to $45 depending on the specific variety.
Obviously, you don't need to buy the most expensive beans available. Just make sure to buy quality beans that match your budget and flavor preferences. The whole point is to get the most out of your hard-earned coffee dollars.
Related Article: What are some of the Most Expensive Coffees
How Much Coffee is Too Much?
The amount of coffee you should drink is different for everyone. Generally, consuming up to 400 milligrams (about 4 cups ) of caffeine per day is considered safe. However, if you are sensitive to caffeine or have underlying health conditions, it's best to check with your doctor before increasing your daily intake. If you are pregnant or breastfeeding, it's best to avoid or limit your caffeine intake.
If you're someone who is looking to reduce caffeine intake but are unwilling to go full decaf, consider half caffeinated coffees or also known as half caf. It's literally what it sounds like. It's coffee with half the caffeine. There's even quarter caf for those looking for even less caffeine in their morning brew. Below is a list of brands that deliver high quality beans that match the criteria set out by this article…..but with half the caffeine.
Beans sourced from Central + South America

Low acid and incredibly smooth

Specialty-grade beans from Nicaragua

Decaf via the natural Swiss Water Process

Specialty-grade Peruvian and Mexican beans
How to Tell if Coffee Beans are High Quality: Conclusion
Identifying quality coffee beans can be tricky if you don't know what to look for. However, once you learn how to spot the signs of a good bean, you'll be able to make wiser purchasing decisions when it comes to coffee.
It's not just about knowledge but also refining your senses. A palate that only knows harsh and bitter coffee can be trained to be more sensitive to the subtler notes of a quality coffee bean. The same applies for your sense of smell. Practice makes perfect. Drinking coffee is multi-sensory and just being conscious about your experience can go a long way to helping you spot good quality beans.
Related article: If you're looking to heighten your senses with coffee, check out the practice of coffee meditation.