Coffee is easily one of the most popular drinks in the world with its biggest competitor being none other than H2O. Around 64% of people in the USA drink coffee, and they consumer around 400 million cups daily source. While there is no doubt that coffee can boost your alertness and give you that energy boost you need to start the day, drinking too much of this popular beverage can have unwanted effects. In this article, we take a look at some of the implications of drinking coffee on specifically your dental health.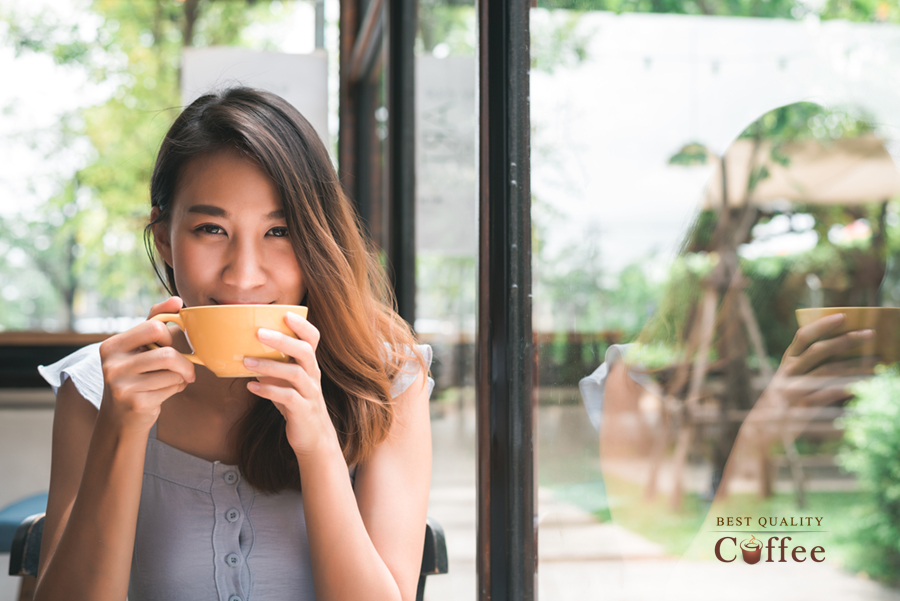 Coffee and Dental Health
One of the main disadvantages of drinking coffee in excess is that it can alter the oral bacteria in your mouth thereby causing the acidity to rise in your mouth. High mouth acidity can result in halitosis (that white stuff on your tongue that contributes to bad breath), enamel erosion, and tooth discoloration. Too much caffeine can worsen your tooth and gum health, and increase your chances of developing cavities. Adding creamer to your brew does not prevent these effects, since the pigments and acids in caffeine still remain in the drink.
Pro Tip: The natural acidity of coffee can be neutralized by adding a pinch of baking soda to your brew.
Why Does Coffee Stain My Teeth?
In the same way that coffee can stain your clothes, it can stain your teeth just as well.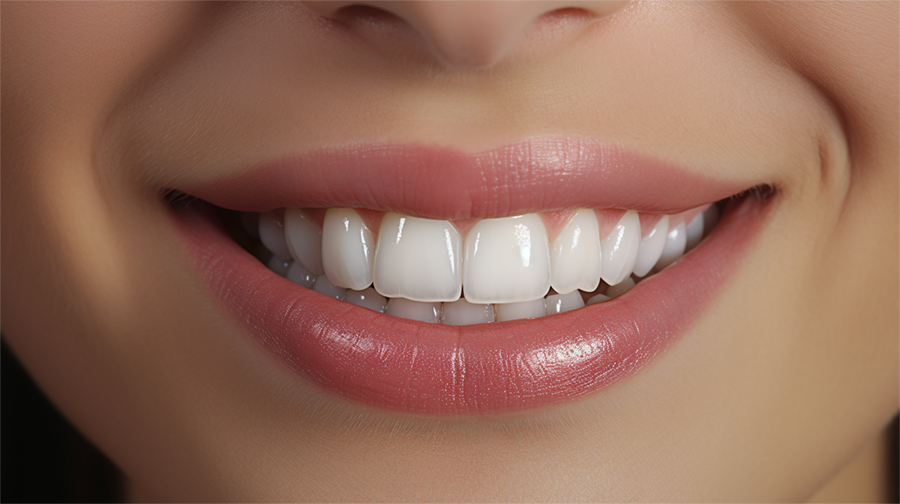 The outer layer of our teeth, known as enamel, isn't entirely solid. It actually has tiny gaps and spaces on its surface. When you eat and drink, particles from what you consume find their way into these gaps and end up staining the outer enamel layer. A lot of these substances, especially the ones with dark colors, have components that cling to the enamel and their pigments discolor the surface. Over time, if you don't clean your teeth regularly, these stains can go deeper. Consuming a high acidic diet can also contribute to wearing down your enamel and increasing your susceptibility to staining.
Coffee's Impact on Health
Most people believe that coffee does more than just boost energy and help you effectively burn the proverbial midnight oil. Its impact on your health and mood are much more complex in both subtle and distinct ways. Coffee is a source of caffeine, vitamin B2, and magnesium. Vitamin B2 provides the body with energy, while magnesium is key to the formation of protein, bones, and DNA.
What's more, it helps stabilize blood pressure and sugar. The benefits of coffee depend on the type of bean used, the amount of grind, how it is roasted, and your chosen brewing methods. Moderate exposure to caffeine (50 to 300 mg) can lead to increased alertness, energy, and concentration. Drink too much of this popular beverage, however, and you could experience anxiety, insomnia, restlessness, and an increased heart rate. I've had my share of days when I've drunk too much coffee and I definitely noticed a feeling of being "wired". Both caffeinated and decaffeinated brews also can act as antioxidants, relieving stress and inflammation of cells.
The FDA recommends drinking no more than 400mg of coffee per day. That amounts to approximately 4 x 10oz cups. For those looking to reduce their caffeine consumption without going the decaf route, consider half caf coffee.
Keeping Stains at Bay
Coffee lovers are often concerned about coffee stains on their teeth.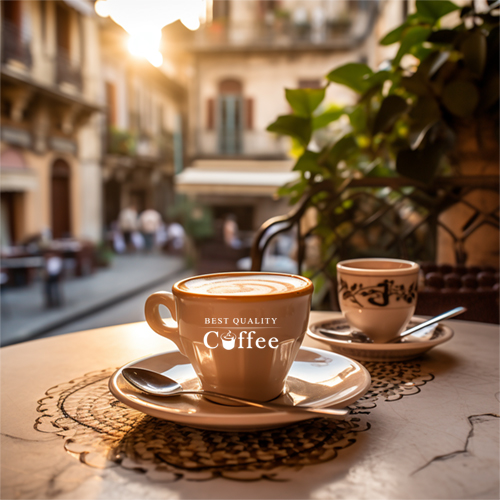 There are several ways in which you can prevent your teeth from getting stained without giving up coffee altogether.
One inexpensive way to do so is by using whitening toothpaste. This product contains carbamide, hydrogen peroxide, mild abrasives or hydroxyapatite, which help to remove unsightly yellow or brown stains. Try your best to brush your teeth immediately after drinking coffee so you don't give the coffee a chance to soak into any crevices of your enamel.
Another strategy involves switching to an electric toothbrush. These devices can be found for as little as $10 and they are safe and effective. Make sure you change the head on your toothbrush at least once every three months to maximize its efficiency. Finally, when enjoying a cup of coffee, try drinking through a straw. Doing so will ensure that the coffee completely bypasses your teeth, thus avoiding the process of staining. Along similar lines, some dentists recommend gulping your coffee instead of sipping it. This ensures that your teeth have less exposure to the coffee during consumption. However, as you might imagine, this method is only recommended for coffee that isn't too hot.
If you're looking for a home remedy for whitening your teeth, consider rinsing with apple cider vinegar. All you need is a small spoonful to gargle in your mouth for a few minutes. Please keep in mind that apple cider vinegar is acidic and could actually weaken your enamel. If you go this route, be sure to brush your teeth promptly after spitting it out.
Summary of tips for dealing with coffee stains on your teeth:
Use whitening toothpaste
Use an electric tooth brush
Drink your coffee using a straw
Rinse with apple cider vinegar (brush your teeth immediately afterwards)
Professional Whitening
The most effective way to significantly whiten teeth is to opt for a professional clean. During this procedure, high concentrations of carbamide and hydrogen peroxide are "painted" onto teeth. A UV light is then used to activate the gel before another layer is added. This treatment is usually split into one-to-three sessions lasting between 30 and 60 minutes.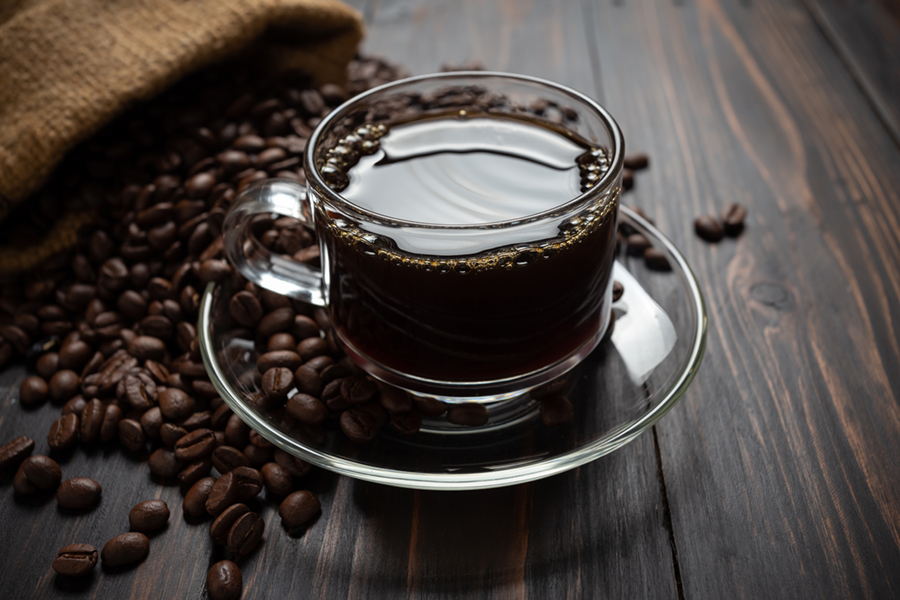 If you are on a smaller budget, you may want to try whitening strips, which are comprised of small pieces of soft plastic coated in whitening gel. Once the strips are placed on your teeth, you should leave them there for 5 to 30 minutes depending on the brand. It is best to cut the strips down to avoid contact with your gums, since the peroxide can cause harm to gingival tissue.
Final Thoughts on Coffee and Dental Health
As with all things, moderation is key.
Coffee is a naturally-acidic beverage that when consumed in excess can have significant effects on your dental health. As mentioned earlier, it can alter the balance of your oral bacteria leading to many other issues not the least of which is bad breath. That being the case, you would do well to keep our consumptions levels to moderate amounts.
In conclusion, maintaining a radiant smile while enjoying your daily coffee is entirely possible by following some of the tips presented here in this article. Even if you don't go the whitening route, be sure to follow many of the preventative measures suggested here. By just drinking your coffee through a straw and brushing your teeth shortly after drinking coffee, you'll see a significant difference in this brightness of your teeth.