To say that Americans love coffee is an understatement. It is huge part of the culture. According to Statistica, 74% of Americans drink it every day. Seventy-nine percent of those people drink at least 2 cups per day. While most coffee is still consumed at home, the number of Americans going to local cafes for their morning brews is significantly increasing. These cafes are usually categorized into one of two groups: chain and independent.
In this article, we take a closer look at the state of the US coffee market, specifically as it relates to these two different types of coffee shops. Why does it matter? Any time we can observe the current trends of today, they give us more insight into the happenings of tomorrow. In this article, we'll provide an overview of the differences (and similarities) between chain and independent coffee shops.\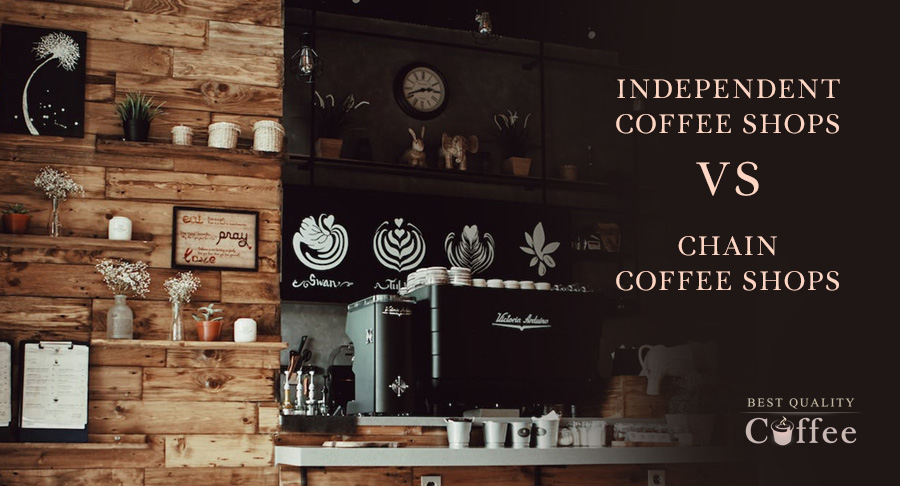 How the Coffee Market is Split
According to the 2020 Allegra Project Café report, there are just over 37,000 coffee shop outlets in the USA. A staggering 78% of them are owned by just 3 chain brands, Starbucks (14,875), Dunkin¨(9570), and JAB (4,739).
While chain coffee shops clearly dominate the market with their huge market share, it's the independent coffee stores that have experienced the most growth.
OK, so that is the bird´s eye view. Now, let's zoom in a bit and compare the two main types of coffee shops, side-by-side.
Why People Like Chain Coffee Shops
Sixty-two percent of Americans who drink coffee regularly say that they consume at least one to-go coffee per week. 20% of these coffee lovers visit their coffee shop on a daily basis.
Convenience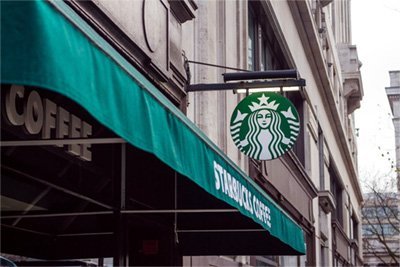 Most of said coffee are bought from a chain coffee shops, which gives us a clue to the main reason people buy their coffee from the likes of Starbucks – convenience. They can use the app to order ahead and more importantly, know that pretty much wherever they're heading to, there'll be a chain coffee shop that's likely to pop up along the way.
Ultimately, chain coffee shops will generally be more accessible than local cafes. It's simply a matter of supply.
People like the idea of getting a consistent cup of coffee
There is a perception that chain coffee shops produce a more consistent drink. Whether this is actually true or not is highly debatable. Consistency is important to most coffee drinkers. Chain cafes that have standardized their coffee sourcing, roast profiles, and brew methods increase the probability of reproducing the same cup of coffee over time.
While this can be true, in reality, there are usually still differences in taste from one coffee branch to another. There are many variables that go into making a cup of coffee and any subtle change in these variables can and will effect the final brew.
Brand Familiarity
Imagine you're on a trip to some other country or simply traveling to an unfamiliar area. Spotting a familiar coffee shop which is likely to be a chain of some kind instantly brings you that warm feeling of being "home". It's like being home while away from home. Whether it's the familiar interior design of a Starbucks cafe or the specific aroma of good ole' Dunkin medium roast, the power of brand familiarity cannot be underestimated.
Related Article: One man's love of Starbucks gets taken to the next level
Why do many people still like independent coffee shops
Those are the three main advantages mentioned when asking coffee lovers why they liked chain coffee shops. Now, let´s look at what it is about independent cafes that's so appealing to coffee lovers across the country.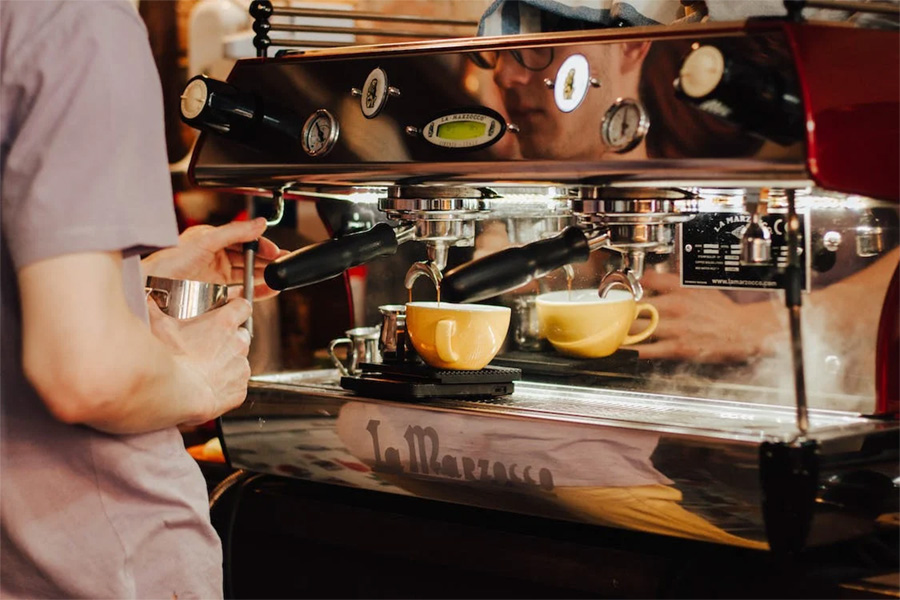 Affordability
When Premise interviewed 250 of their contributors, the majority of those who chose independent coffee houses over the chains did so because it was simply more affordable.
While it's true that some local cafes are more expensive than their chain counterparts, there are still a vast number of local shops that are able to undercut their mainstream competition. This can be the result of forging direct relationships with suppliers instead of having to rely on extra middle throughout the supply chain.
The Environment
Many people like the ambiance of the smaller and more homely independent coffee shops. The fact that they all look and feel different makes it easy to find one that suits your tastes. It all depends on the coffee lover and the situation.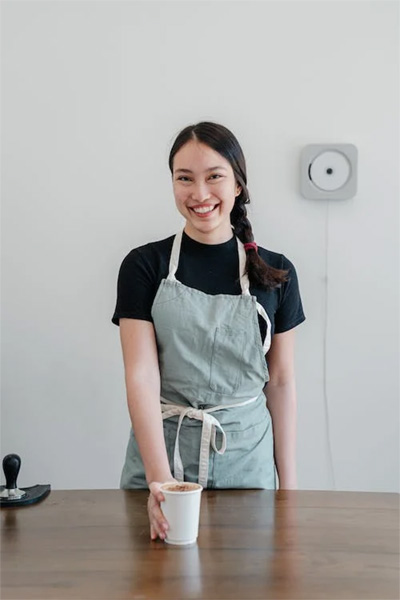 According to the Premise survey, customers were 1.2 times more likely to spend an hour in an independent shop than in a chain one. This fact would confirm the commonly-held notion that local coffee shops offer a more relaxed, inviting, and warm environment than those offered by chains.
Ethics
There is a perception amongst consumers that independent owners are more likely to serve ethically-sourced coffee. This is true to certain extent but it would be unfair to say the bigger chains do not do this. If this is an important issue to you, be sure to ask them whether their coffee is Fair Trade Certified or Rain Forest Alliance Certified. Employees and especially owners of local cafes are usually more privy to the supply chain practices of their company. Either way, be sure you do your research before choosing where to drink.
The Desire to Support Local Businesses
As someone who has lived in both the big city and a small town, I can appreciate the value of supporting local businesses. In smaller towns, it's a natural concern than the big mainstream chains will come in and stage a takeover. These concern have many locals making a concerted effort to support local businesses in order to help keep them competitive and thriving.
Independent Cafes Offer Something Different
The third wave coffee movement or the specialty coffee movement has sparked a massive growth in the rise local coffee shops. Basically, it's a movement that treats coffee as an artisanal commodity like a fine wine or a craft beer. It's this meticulous attention to the entire lifecycle of coffee bean that's ultimately been the inspiration behind many local cafes who prioritize quality over convenience.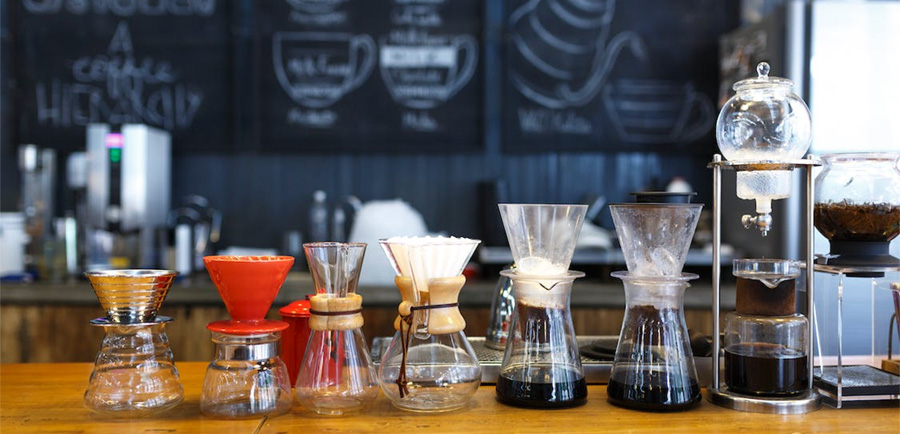 These types of coffee consumers appreciate the value of buying coffee from a skilled, passionate, business owners who isn't looking to sell just coffee; but rather, a coffee experience. This demographic of customer varies greatly from the individual just looking for a jolt of caffeine before going to work.
Related Article: Best Coffee Companies in Montana
Coffee Culture Varies Across America
Looking at this you may think that the chains coffee shops will inevitably take over the market. In some places this is likely to happen, but not everywhere.
When Mandoe Media researched the best US cities for coffee lovers they discovered that in many areas, independent coffee shops continue to grow and thrive. Better still, is the fact that they're thoroughly impressing their customers. For example, in Kansas, 94.46% of customers who left reviews left a rating of excellent. In Portland, it was 94.36%. These stats reflect a certain level of service that generates deep loyalty, and ultimately a reliable income stream for these smaller local coffee shops.
There is no doubt that coffee culture in America will continue to evolve. But the above provides you with an insight into how things look, right now.