[Updated 1/12/23] Most of us enjoy our coffee without any problems. But for those with sensitive stomachs or gastrointestinal issues, they can often have a love / hate relationship with coffee. In this article we take a look at why coffee can cause stomach aches and abdominal pains. We also provide a curated list of the best coffee for stomach pain in general.
Single Origin Coffee, 100% Organic

Extremely smooth coffee with a very deep flavor

Mycotoxin and mold free coffee

Get 20% off with code: BQ20

100% chemical free and fairly traded, shade grown

Mold free coffee delivers a very clean and robust flavor

Get 20% off with code: BESTQUALITY

One of the most crisp tasting coffees on the market

Very smooth and gentle on stomach compared to other coffees

Blend of specific beans curated and roasted for low acidity


Beans grown at low altitudes
As marvelous as coffee is, the connection between coffee and stomach pain is more common than you may think. This is due to coffee causing pain in the abdominal region. This pain can be very upsetting and can ruin the enjoyment of drinking a cup of coffee. For many, they tolerate this pain as they crave their morning cup of coffee. Fortunately, there are many solutions to fix this problem and a few reasons why this abdominal pain occurs in the first place.
If you're more interested in a solution than a better understanding of the problem, check out our list below of best coffee for stomach pain. This curated list of premium coffees are certain to be gentle on your stomach.
Our top pick for the best coffee for sensitive stomachs is Fabula Coffee. We chose this coffee for its unmatched smoothness and deep flavor. Dark roasted to perfection, your taste buds and stomach will thank us for it later.
Why Coffee Causes Abdominal Pain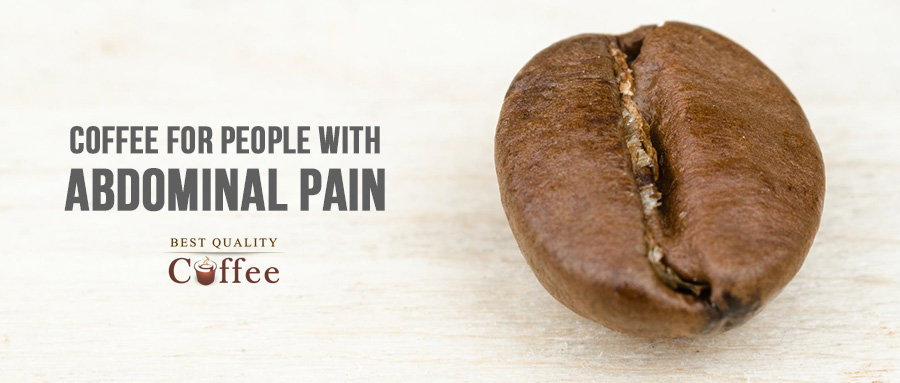 Acidity in Coffee
There are a few reasons why coffee can cause abdominal pain.
One of the biggest culprits is the acidity in coffee. Most coffee is very acidic which can overload your stomach and cause abdominal pain. Your stomach already uses acids to break down foods, but adding too much of these acids can cause pain and other symptoms. Symptoms include things like bloating, belching, and cramps. Fortunately, if you are experiencing these symptoms and are able to link them to the acidity of coffee, there are remedies for this problem without the need to completely give up coffee altogether.
Many coffee companies produce "low acid" blends of their coffees which can be very beneficial to solving this problem. There are many different blends of "low acid" coffee available. Don't for a moment think "low acid" equates to "low flavor". Low acid coffee is made from beans that are known for low acidity and then typically roasted for longer periods of time.
We personally recommend going with Lifeboost Coffee. All of their coffees are low acid while delivering a deeply rich flavor. Check out our comprehensive list of the best low acid and non-acidic coffees on the market.
Sensitivity to Caffeine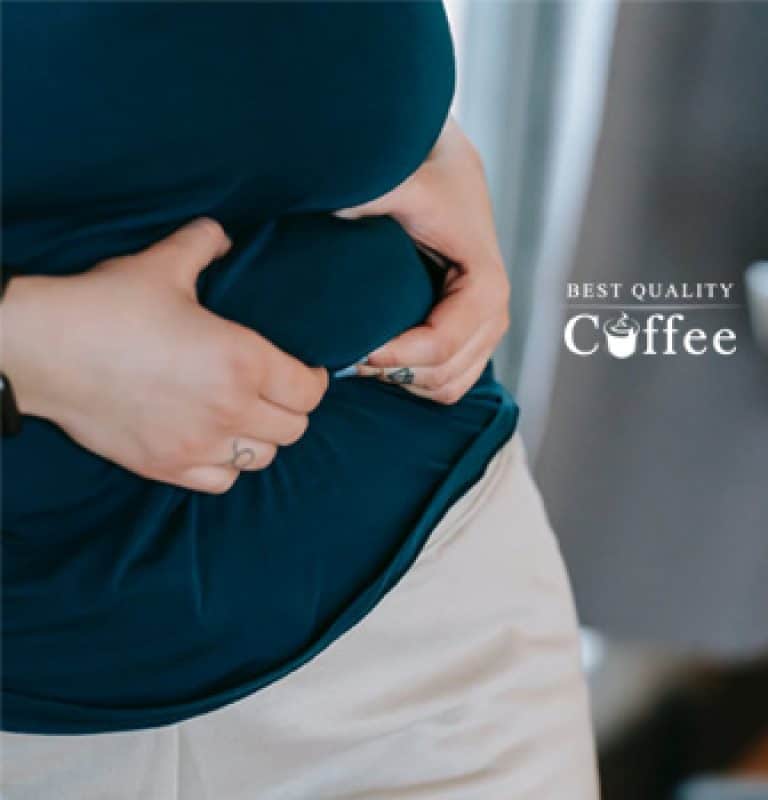 If you have tried switching to a low acid coffee and are still experiencing abdominal pain, your stomach issues might be caused by something else.
One of the most common causes of abdominal pain while drinking coffee is your stomach's sensitivity to caffeine. This is because the caffeine in coffee triggers your stomach to produce more acid than normal. So even if the coffee is lower in acid, the caffeine may be boosting your stomach's acid levels over the normal limit. This results in the stomach pain and other discomforts. Caffeine also causes your body to work faster. Its laxative effect pushes your stomach to work harder and speeds up the digestive process. This can be a source of abdominal pain for some people as it is pushing your stomach beyond its comfort zone.
There are a few things that you can do to combat this issue. First, you can try drinking decaf coffee and see if this helps remedy the problem. If you personally don't want to dive into the world of decaf, you can try going with half caff option (half caffeine).
Related Article: Does Caffeine Dehydrate You?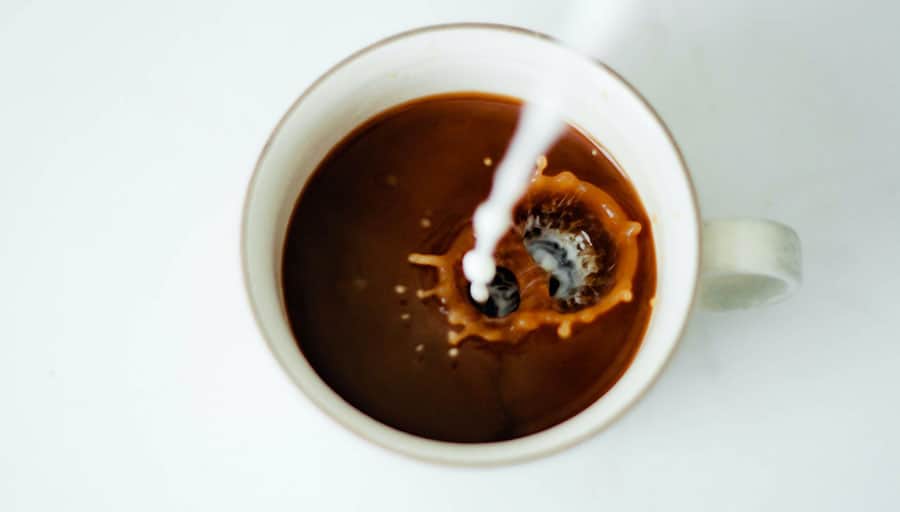 Coffee Substitutes
If low acid coffee or reducing your overall caffeine intake isn't helping, you can also try using a coffee substitute.
The world of coffee substitutes and coffee alternatives has grown exponentially in recent years. Some of these options include herbal coffee, golden coffee, and mushroom coffee. The idea of a coffee alternative may seem unappealing to purist coffee lovers, but as a coffee purist myself, I'd recommend staying open to some of these options.
For example, mushroom coffee has gained tremendous traction even amongst hard core coffee lovers. Companies like Mud/Wtr offers an incredibly tasty and popular coffee substitute that's gentle on the stomach and strong on the taste buds. It's organic and contains 1/7th the amount of caffeine of regular coffee.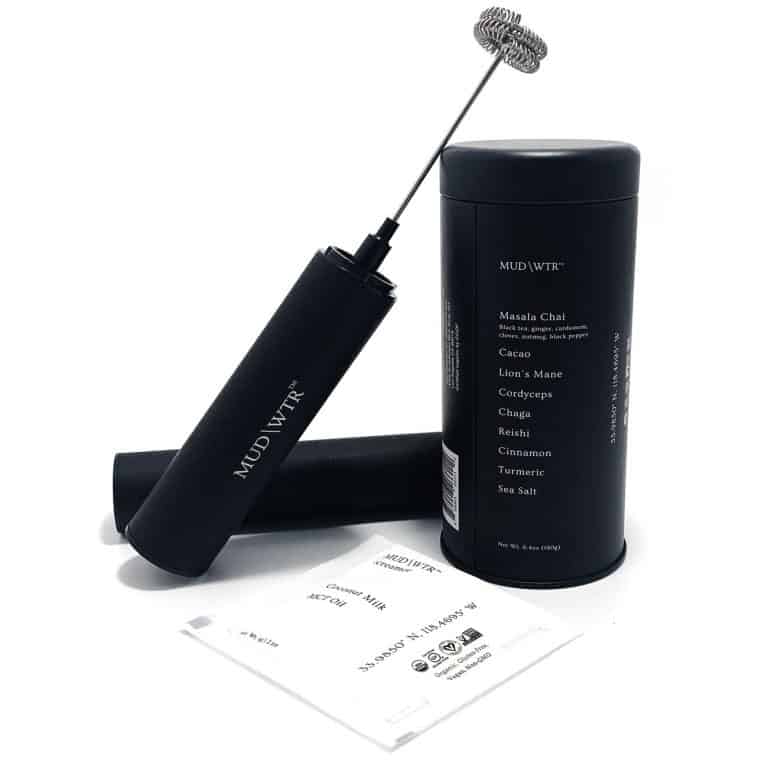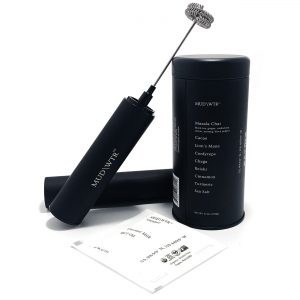 Another highly recommended coffee alternative is Four Sigmatic.
Related Article: What is Mushroom Coffee
Another option for a coffee substitute is what's known as Golden Coffee. This is coffee that's ultra light roasted and as a result, much more gentle on the stomach that regular coffee. The coffee bean is a golden color instead of a light to dark brown hue which is typical of regular coffee beans. In our experience, while this drink is pleasant and enjoyable, it resembles more of a tea than it does a bold cup of coffee. Nonetheless, it makes for a good coffee alternative if you have a suitable palette.
Finding the perfect coffee substitute takes some time since they everyone's version of good coffee varies. Check out our list below of the best coffee substitutes for those with a sensitive stomach.
Ultra light roasted coffee

5x less acidity than regular coffee

Premium Arabica and Robusta coffee blend

Includes Turmeric, Cinnamon, Lion's Mane, Chaga, L-Theanine, and Black Pepper

Delivers natural energy and focus

Organic mushroom blend (chaga, reishi, lion's mane, cordyceps)

Helps boost cognition and physical stamina

Contains 100% Organic Arabica Coffee
Bonus Tip: Try eating a banana. Bananas are naturally alkaline and will help cancel out the harshness of the acids created by caffeine. They are also soothing to the stomach and have been known to help reduce abdominal pain.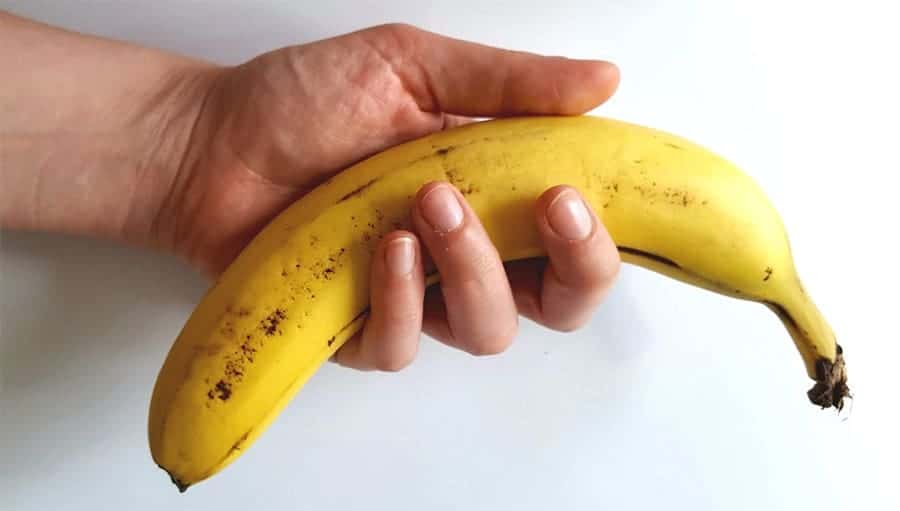 Drinking Coffee on an Empty Stomach
Coffee should not be taken lightly, or rather not taken on a light stomach. Coffee is a rich and bold drink with a complex chemical makeup. If you are one who drinks coffee without having anything to eat in the morning, you increase your chances of experiencing abdominal pain. Coffee and an empty sensitive stomach simply do not mix. If you have tried switching to a low acid coffee, drinking less coffee, or even drank decaf and are still experiencing abdominal pain, try drinking coffee on a full stomach. It is suggested to drink your first cup of coffee with a substantive breakfast with either a carbohydrate, protein, or fruit. Better yet, try drinking your coffee after your morning breakfast and see how your stomach feels.
Last Resort
No coffee lovers wants to hear "you need to stop drinking coffee". But for many who have already tried reducing their coffee intake, it may be the cold hard truth. One way of transitioning off of coffee is going the half caff route as we mentioned earlier. It will give your system a chance to adjust as opposed to going cold turkey.
Read up on our article about the best half caff coffees available.
Best Coffee for Stomach and Abdominal Pain: Final Thoughts
Please remember, if you are experiencing stomach pains when drinking coffee, your body is trying to tell you something so it's important you listen. We've summarized the main points of this article below:
Try drinking low acid coffee
Lower your caffeine intake (decaf, half caff)
Try a coffee substitute
Reduce the overall amount of coffee you drink per day
Drink coffee on a full stomach
Stop drinking coffee altogether
If you play around with all of these things, you should be able to find a resolution to the abdominal pain you are experiencing while drinking coffee.
If the issue doesn't go away even after trying these options, please consult your doctor or medical health care professional. The issue could in fact be totally unrelated to coffee in which case there may be a more serious underlying condition that needs medical attention. Please note, this information is not intended to be treated as professional medical advice.