[Update 2023: To date, I've drunk well over 3,500 cups of Bio Coffee ( see photo at the bottom of this article). It continues to remain a core and consistent part of my health regiment]
Depending your relationship with health and coffee, a product named "Bio Coffee" can either sound very appealing or not-so-appealing to you. As a health-conscious coffee lover myself, I admit to initially having mixed feelings about the idea of drinking coffee that was touted as the "world's healthiest coffee". Questions like "will it still taste good?" and "how healthy can this be?" immediately ran through my mind. But if there's one thing I've learned in my journey with Bio Coffee, it's that preconceptions are often meant to be broken. This Bio Coffee review will attempt to explain exactly why this product has transformed the quality of my life.

Skip right to the Bio Coffee Update
My Relationship with Bio Coffee
I think it's always important to provide context when it comes to a review of any kind, especially one that touts health benefits. That being said, a friend of mine who happens to be a coffee connoisseur recommended this product to me nearly two years ago. I was admittedly skeptical at first being that I, like many coffee lovers, had a standard coffee routine and wasn't interested in introducing something new to it. But after hearing my friend's rave reviews, I knew I had to try it for myself. And thus began my most unexpected relationship with Bio Coffee. For the next 12 months, I drank Bio Coffee virtually every day multiple times a day.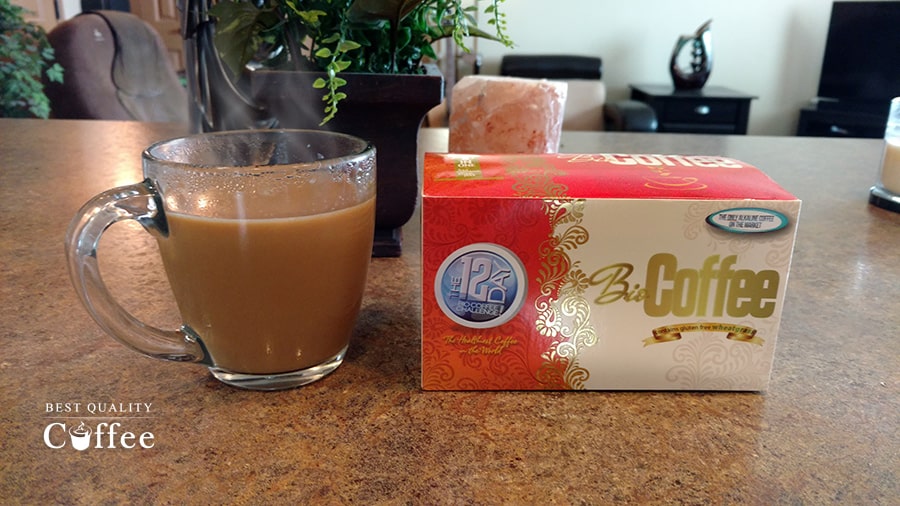 Bio Coffee Review: Taste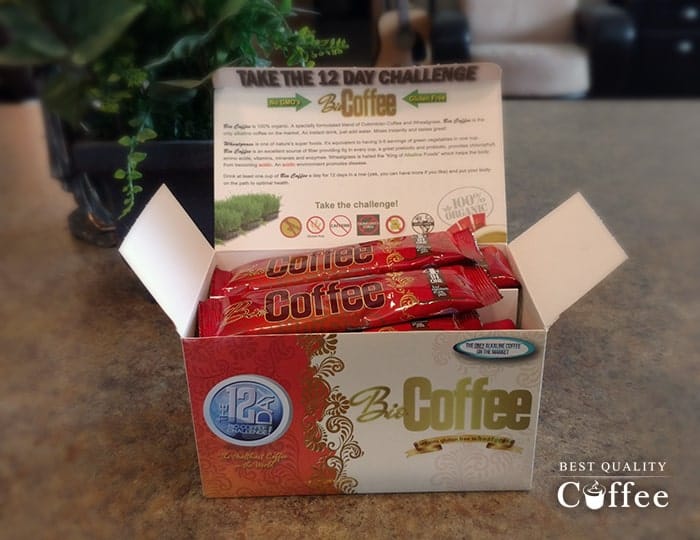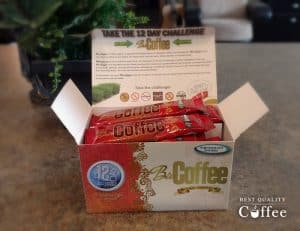 As someone who has sampled his fair share of exotic coffees from around the world, I was shocked to discover that Bio Coffee was one of the best-tasting coffees I'd ever had. That's not a statement I make lightly. I'm one of those coffee lovers who (for better or worse) values taste above all else. If Bio Coffee rubbed my taste buds the wrong way even in the slightest, I wouldn't be drinking it. Their coffee is made with premium 100% organic Arabica beans and is naturally sweetened with chicory root. The flavor and body were a near perfect match for my taste profile which leans toward smooth, rich, and non-acidic. It's a very deep and satisfying brew with distinct notes of sweetened nuts. What still boggles my mind is the fact the company was able achieve such an enjoyable taste without using any artificial additives. It's a very natural and organic flavor that still offers a genuine coffee experience. I drink this coffee without cream and sugar as it already offers a deliciously refined flavor.
Bio Coffee Review: Health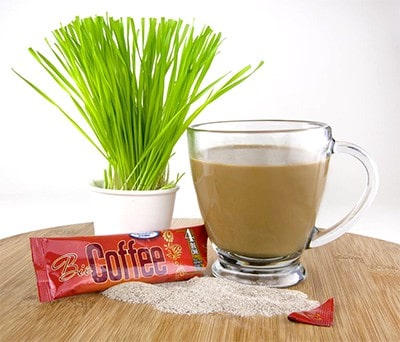 Any company that boldly claims to be the "healthiest coffee in the world" needs to be able to back it up with more than general statements. Bio Coffee knows this well and is forthcoming about all the ingredients they use and don't use. To begin with, Bio Coffee is completely organic, GMO-free, soy-free, and dairy free.
So here's the million dollar question for coffee lovers: Does Bio Coffee have Caffeine? Yes, but very little. According to the company, each cup contains about .025 mg of caffeine. I've drunk BioCoffee countless times in the evening and nights without ever experiencing difficulty sleeping.
It's no secret that most coffee lovers drink coffee for its caffeine and it's often a point of no compromise. What I found with Bio Coffee is it provides sustained energy as opposed to the short-term boost which caffeine offers. The naturally energizing ingredients of Bio Coffee imbued me with an energy that I can only describe as "clean and invigorating". Ironically, I found myself needing less caffeine over time. Bio Coffee uses a patented chemical-free water-based caffeine removal process which removes over 99% of the caffeine. Additionally, they source Arabica coffee beans that are already low in caffeine content.
What are the Health Benefits of Bio Coffee?
Summary of Biocoffee Health Benefits
Includes 3-5 servings of green vegetables
Includes Probiotics and Preboitics
100% Arabica Coffee
Turns your body Alkaline
Made from Wheatgrass
Low Caffiene
Bio Coffee also offers 3-5 servings of green vegetables per cup. It's worth noting there's a difference between green vegetables and just vegetables. Green vegetables contain an abundance of chlorophyll making them especially nutrient-rich. In addition, Bio Coffee contains prebiotics to help you more effectively absorb these nutrients and probiotics to help you breakdown what your body didn't need like excess sugar, cholesterol, and salt.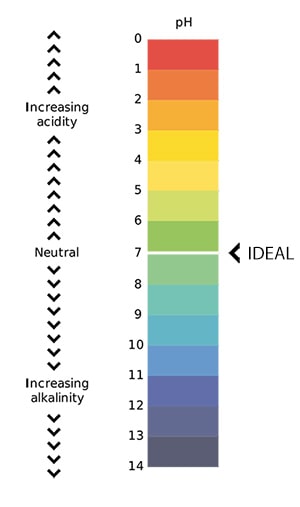 While this product already contains more than I could possibly expect from a cup of coffee, Bio Coffee actually confers its most significant health benefit from its main ingredient: wheat grass. In order to fully appreciate the value of wheat grass from a health perspective, let's briefly talk about the immeasurable importance of a body's pH levels. Many people don't realize that pH levels are at the heart of health. Positioning yourself in the middle of the pH scale around 7 is ideal. However, the standard American diet is overwhelmingly acidic which in turn makes the body acidic. Most coffee is acidic and taken in large quantities without proper nutrition, can contribute health issues. Diseases such as cancer thrive in an acidic environment and conversely, can't survive in an alkaline environment.
This is where the use of wheat grass is critically relevant. Wheat grass is one of nature's most powerful alkaline superfoods. This is a key reason why Bio Coffee is so healthy. It's the only true alkaline coffee on the market and that alone makes this coffee healthy beyond measure. The company even takes it a step further with their wheat grass. Thanks to their patented growing methods, Bio Coffee is able to maximize the vegetable's health benefits by using both the root and the top of the plant.
The company offers its customers a 12-day challenge to showcase the immediate effects of their coffee. I finished the challenge and felt a renewed sense of focus and calm throughout the 12 days. I continued the "challenge" in order to observe the longer term effects of the product. Over the last 10 months of drinking Bio Coffee religiously, I experienced an undeniable improvement in mental clarity and overall well-being. I also noticed that my digestion had improved and I was far more regular than I'd been in the past. While it wouldn't fair to attribute all the health improvements in my life to this product alone, I can say with certainty that the benefits of Bio Coffee and its ingredients played an instrumental part.
Bio Coffee Review: Convenience
Bio Coffee comes in convenient sachets and can be made just by adding hot water. I refrain from using the term "instant coffee" simply because of the stereotypes associated with the word. While it's technically instant coffee in that you only need to add water, calling it such would give the wrong impression in my opinion. As a lover of the outdoors, I really appreciate being able to have such a treat when I'm away from home and out in nature. It's one of those simple luxuries that I'm grateful for especially when I'm on the go. During these 10 months, it wasn't uncommon for me to bring a sachet of Bio Coffee to a restaurant and enjoy it there. This coffee made Best Quality Coffee's list of best instant coffees and best healthy coffee drinks.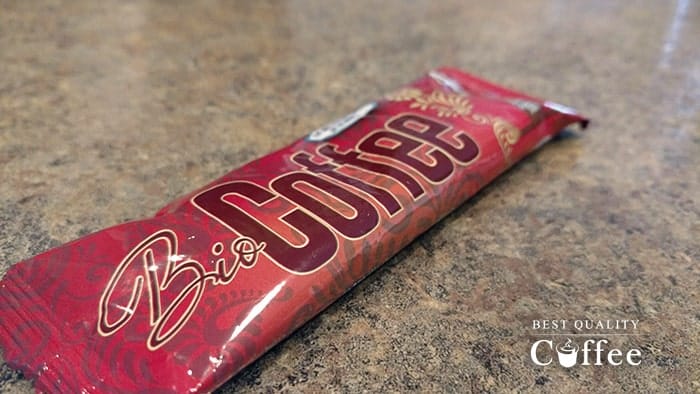 In concluding this Bio Coffee review, I'd like to address a few takeaway points. Firstly, I highly recommend that you don't allow any preconceptions to prevent you from drastically improving the quality of your life. In my opinion, it would be a mistake to look at Bio Coffee as a 'coffee replacement.' I see it as more of a 'coffee addition' to your standard routine. I think by now it's obvious that Bio Coffee has been a huge blessing in my life. As I mentioned at the start of this Bio Coffee review, the product has transformed my life for the better. I realize that may sound like a dramatic statement, but it's no less true. It leaves me feeling fulfilled, satisfied, and healthy. Whether it's getting my daily dose of green vegetables or savoring its rich and malty flavor, my incentives for drinking Bio Coffee are many and I look forward to a continued relationship with this gem of a coffee find.

Keto and Bio Coffee: Can They Co-Exist?
For those on Keto or living a low carb lifestyle, it's worth noting that Bio Coffee contains 11g of net carbs (17g total) and will not knock you out of Ketosis. Bio Coffee's nutritional informational label doesn't specify net carbs but we spoke with the company and they informed us of these numbers. It's also Keto-friendly in that Bio Coffee doesn't use processed or refined sugar.

Bio Coffee Update 2023
Bio Coffee is something I continue to drink very regularly. It's been nearly two consistent years of drinking this product and it's remained as a core staple in my life. I've since shared it with many a friend and colleague both in the U.S. and abroad. The people I know who've tried it are always saying how great it tastes and most importantly, how great it makes them feel. They tout the health benefits of Bio Coffee regularly. It's always encouraging to hear they had similar experiences to mine.