When I first entered the world of coffee many years ago, I remember being surprised by how many veteran owned coffee roasters and military coffee companies existed. Even more surprising was how darn good their coffee often was. Then it became obvious that my surprise was unwarranted. While the responsibilities of protecting our country versus building a coffee business involve very different stakes, both endeavors require a focus, discipline, and commitment well beyond the norm.
As a homage to the brave men and women who've served our country, we present to you the following list of the best veteran owned coffee companies. We've summarized our top 3 picks below, but we encourage you to explore the full list as there are so many great options to choose from.
20% of proceeds go to vetted charitable organizations

High-grade beans with full flavor profile

Get 10% off with code: BESTQUALITY

2 cups of coffee are donated to service men and women with every purchase

Small batch coffee with a very robust flavor

Get 10% off with Blackout Coffee code: BQC

Owned and operated by both veterans and fire department workers

Huge selection of premium exotic coffees

Buy 2 Coffee Pod boxes get 1 Free: BOGOPODS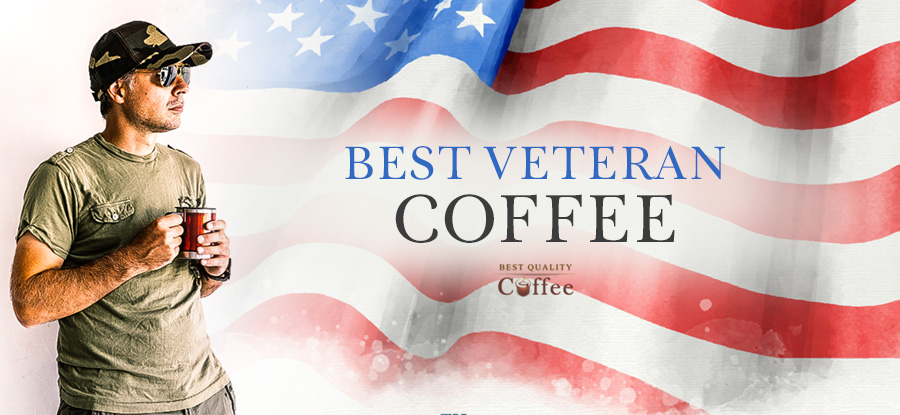 Best Veteran Coffees of 2023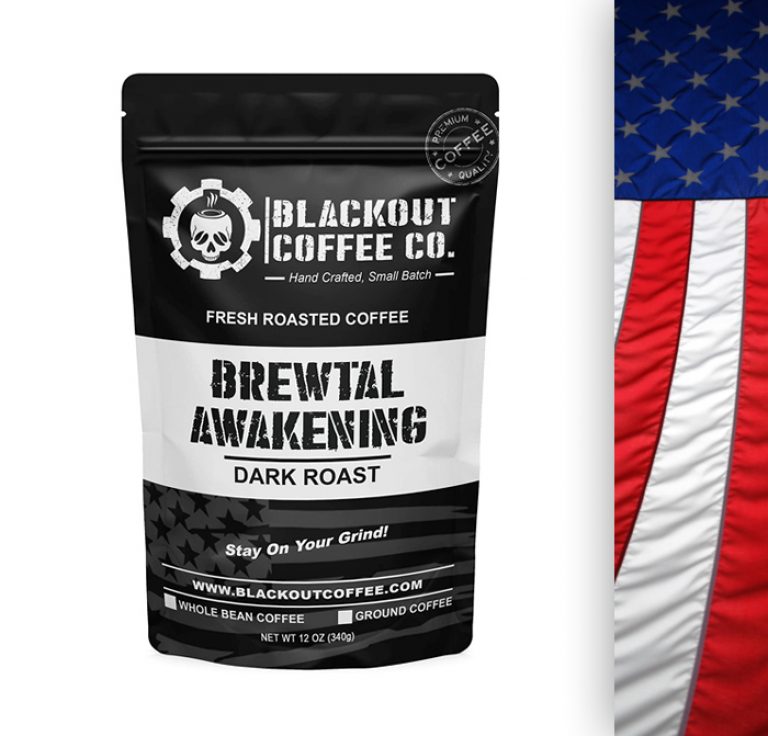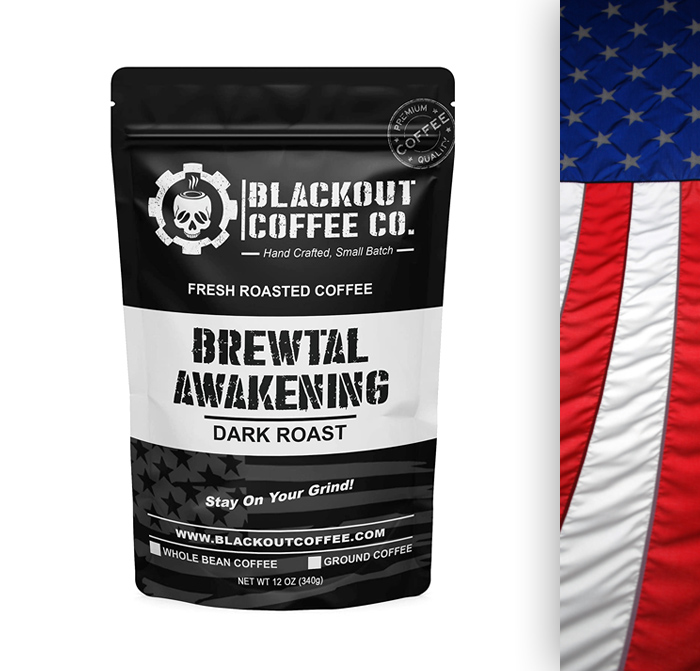 Blackout Coffee starts off our list of top veteran coffee companies. They're a small batch coffee brand that responsibly sources specialty beans and produces an exceptionally strong brew. The Brewtal Awakening, in particular, is marketed as the world's strongest fresh roasted coffee and also contains especially high caffeine content. Blackout Coffee gives back to our troops through a project they created called Operation Blackout. For every bag of coffee purchased, the company donates two cups of coffee via a coffee care package to servicemen and women.
For those looking for veteran coffee K Cups and coffee pods, you'll pleased to know Blackout offers their rich brews in this delivery form as well.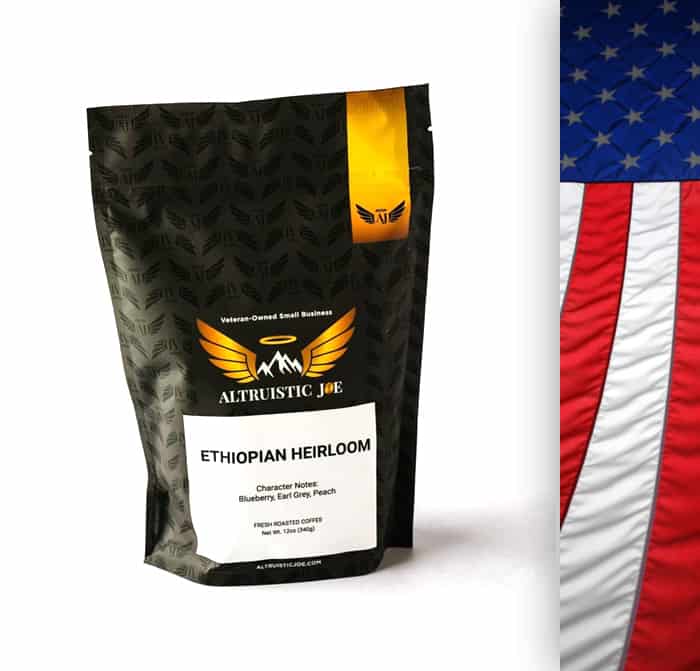 Continuing this list of veteran owned coffee companies is Altruistic Joe. We recently had a chance to review it, and were thoroughly impressed by the incredibly full-flavored cup of coffee they were able to produce. So much so that we gave it a 5/5 rating. Founded by veterans Libby and Jamie Jenks, Altruistic Joe Coffee lives up to its namesake by focusing on producing an impeccable brew while serving greater causes. In addition to making a delicious coffee fit for the snobbiest of coffee snobs, the company donates a whopping 20% of their proceeds to charitable organizations such as Global Health & Human Services, Military Veteran & Family Services, Animal Welfare, and Environmental Conservation. The company offers 5 different single origin coffees along with 4 distinct blends of varying roast levels. Enjoy 10% off your first order by using this exclusive Altruistic Joe coupon code.

Code: BESTQUALITY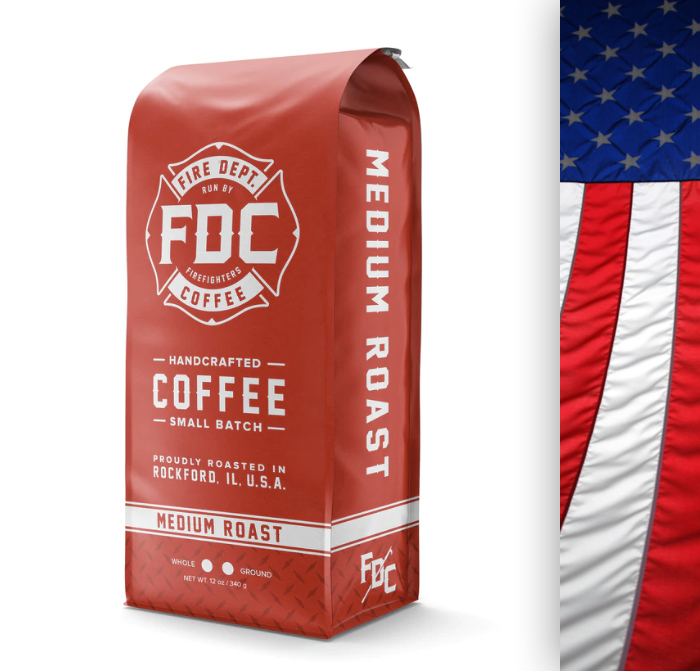 In addition to being run by Fire fighters as their name suggests, Fire Department Coffee is also Veteran Owned and certified by the National Veteran-Owned Business Association (NaVOBA). The company's CEO Luke Schneider happens to be both a U.S. Navy veteran and firefighter/paramedic. The Fire Dept. Coffee Foundation is a 501(c)(3) charitable organization supporting groups that help firefighters and first responders who are injured on the job, mentally or physically, or who are facing other serious health challenges. On the coffee side, Fire Department Coffee offers perhaps the widest assortment of flavors out of any veteran coffee company in the business. With a deep selection of both flavored and unflavored brews, there's literally something for every type of coffee lover out there. Their coffee is roasted in Rockford, Illinois by a team of firefighters, first responders, and coffee connoisseurs.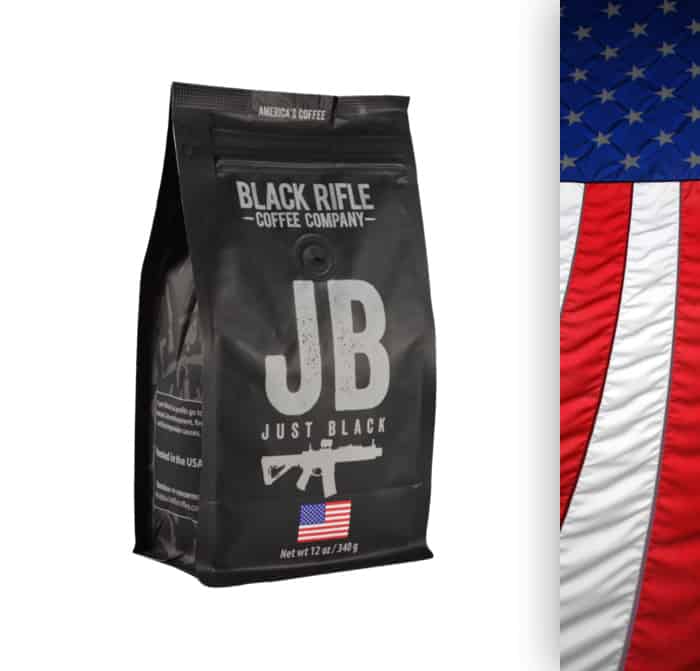 Black Rifle Coffee is easily one of the most popular veteran owned coffee companies out there and they've been around for a number of years. Their coffee is super strong and meant for the coffee lover who appreciates a robust brew. They offer a wide variety of coffee flavors each creatively named like the "Silencer Smooth Brew" and the "AK-47 Espresso". But this coffee didn't make this list for its product names. It's just darn good coffee that even coffee connoisseurs of the highet order would appreciate. They have a solid selection of light, medium, and dark roasts that come in a variety of delivery forms from single serve coffee pods, ground coffee, and even instant coffee. If you're new to the world of veteran-owned coffee companies, you can't go wrong with Black Rifle Coffee Company.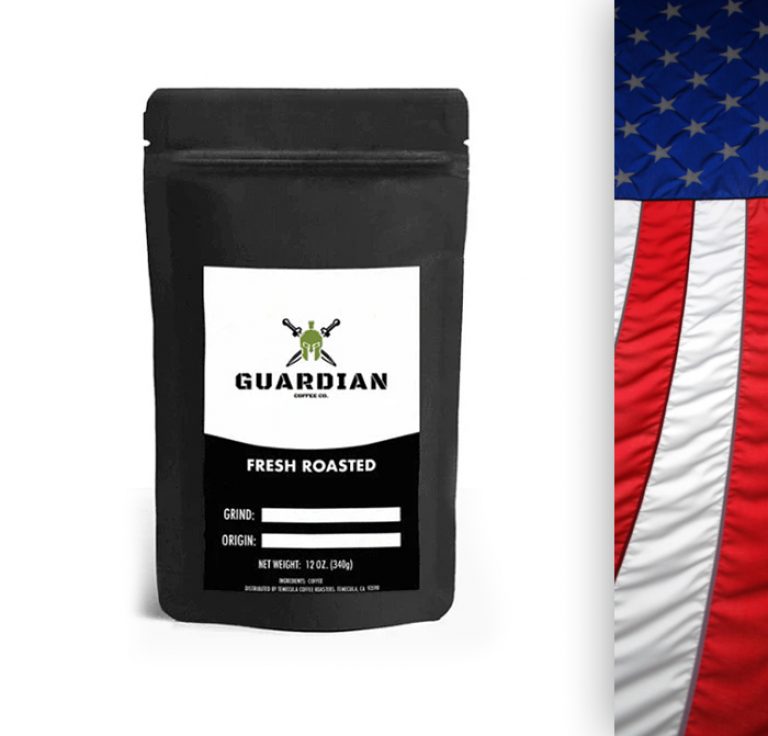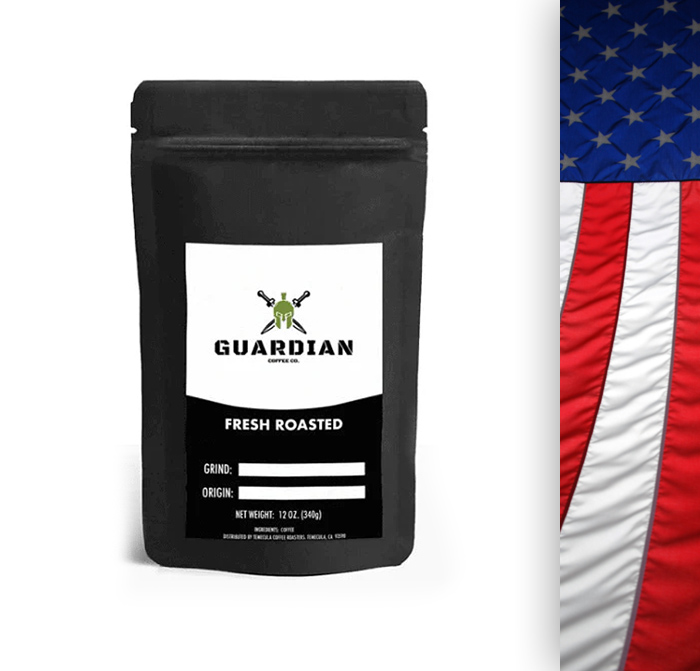 Based out of South East Texas, Guardian Coffee is another veteran owned coffee brand that's definitely worth checking out. The company was founded by Derek Pettus, a Marine Corps veteran with a passion for both quality coffee and meaningful charity work.
They offer an impressively large selection of coffees ranging from organic single origin coffees and naturally flavored blends to K-cups and half caff brews. Roasted to order, this veteran coffee brand produces a classic brew that's a joy to drink. We've reviewed 5 different brews from this company and have been impressed by all of them. Guardian Coffee Co donates a portion of their proceeds to the Conner T. Lowry Memorial Foundation. Additionally, they help secure college scholarships for kids in Chicago. Check out our full review for more details.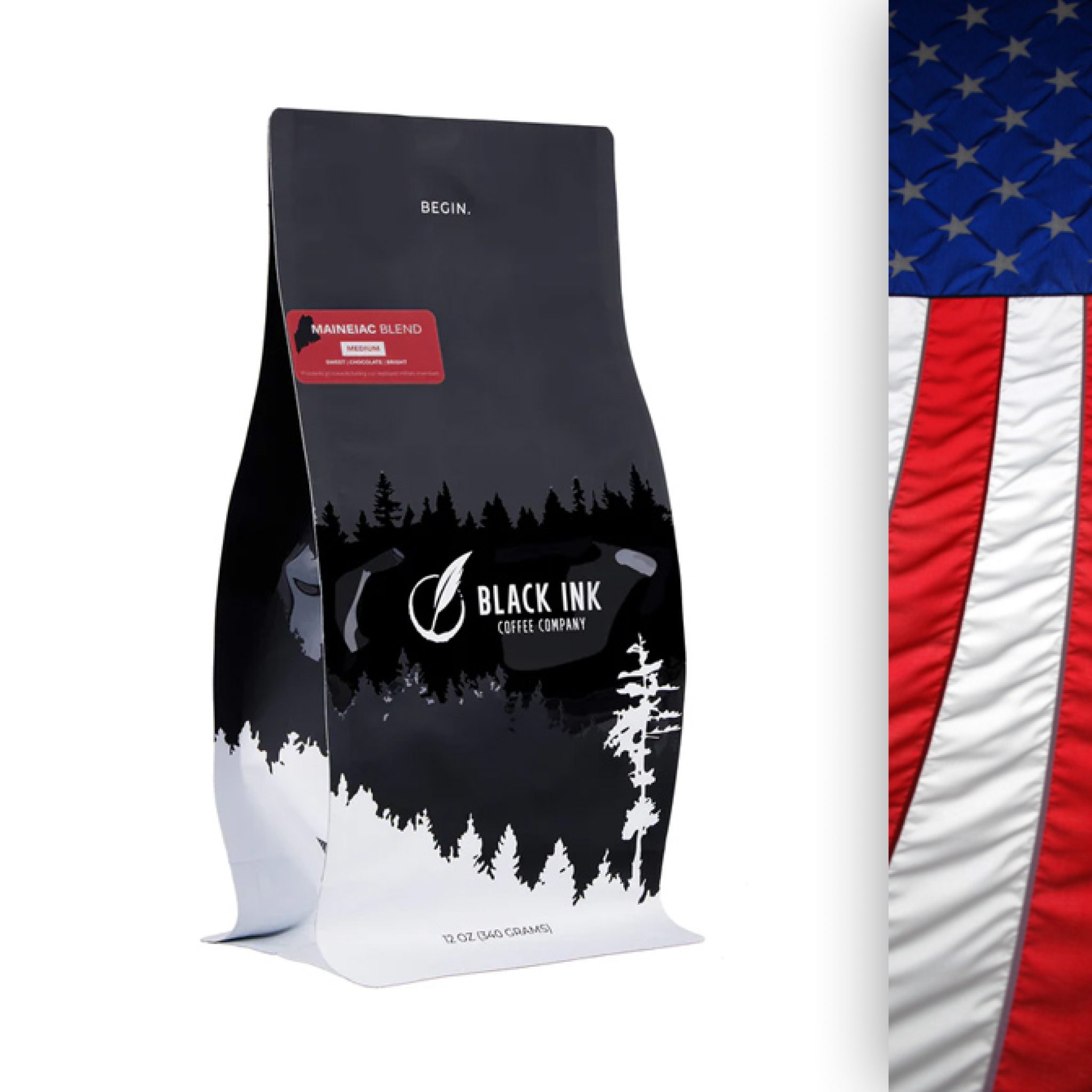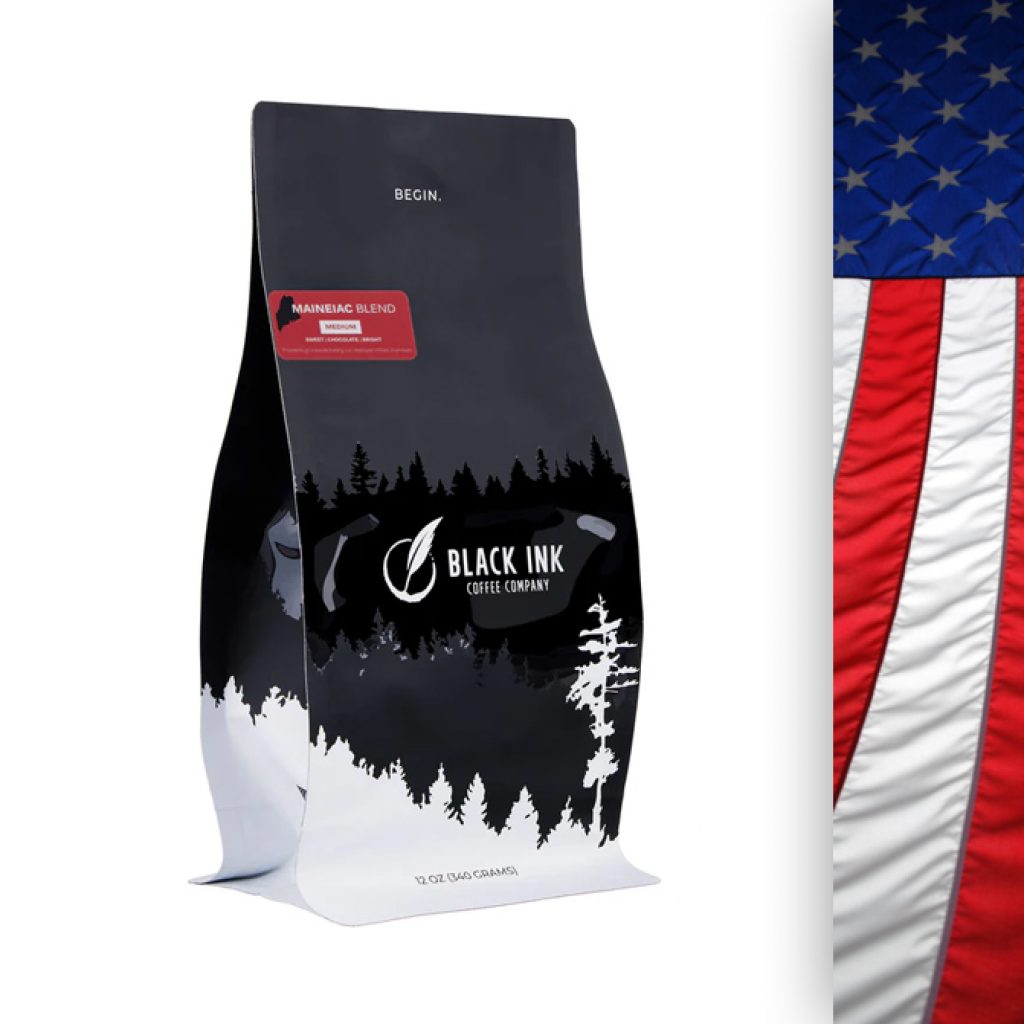 Founded by former law enforcement officer and Air Force veteran Parker Russel, Black Ink Coffee offers a coffee experience that even coffee snobs will appreciate.
The company has a solid selection of premium brews including blends, single origins, and of course a decaf option. Perhaps most importantly, they've created a program called Operation Caffeination which ships fresh coffee beans at no charge to troops stationed overseas. The recipients are nominated by their friends and family.
Expedition Joe is a Veteran owned and Native American owned small batch coffee roaster based out of Georgia. Don Grissett and Byron Friel, the company's co-founders, set out to produce specialty coffee that's worthy of being included in the Third Wave Coffee movement. They offer a mix of single origin beans and blends that are available in light, medium, medium dark, and dark roast options. At their core, Expedition Joe Coffee is smooth, full-flavored, and bold. One of their most popular blends is their Adventure Fuel brew which is a delightfully bright citrusy yet deeply flavored mix of Ethiopia Sidamo and Papua New Guinea beans. Read our full Expedition Joe coffee review for more information.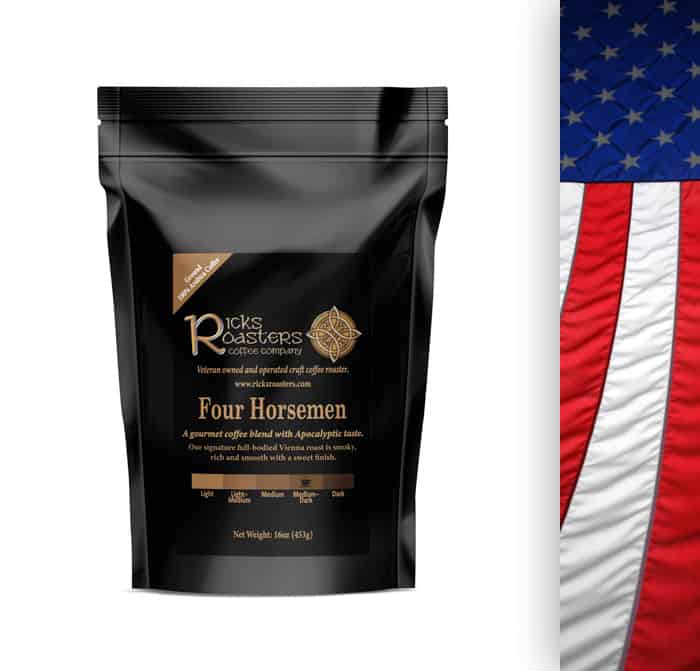 Rick's Roasters was founded by veteran (USN retired) Sean Ricks and offers fair trade and ethically-sourced coffee that will please even the most uncompromising coffee lovers. With a wide variety of single origin coffees, there's literally something for every type of coffee lover. The company has established direct trade relationships with small farms in Honduras and Colombia. Their Four Horsemen Brew is their most popular which is a well-balanced medium-dark roasted brew made from high quality Indonesian and Central American beans.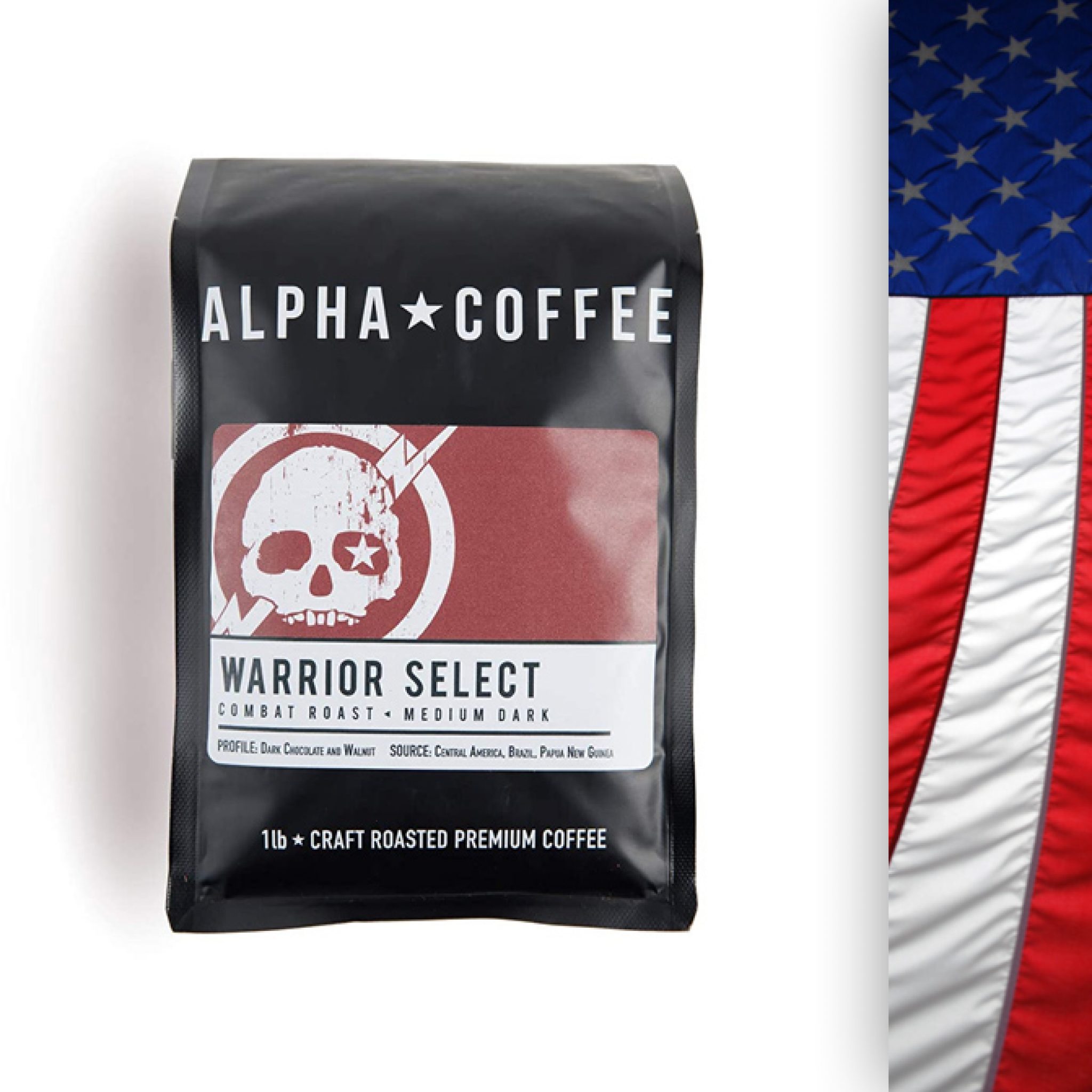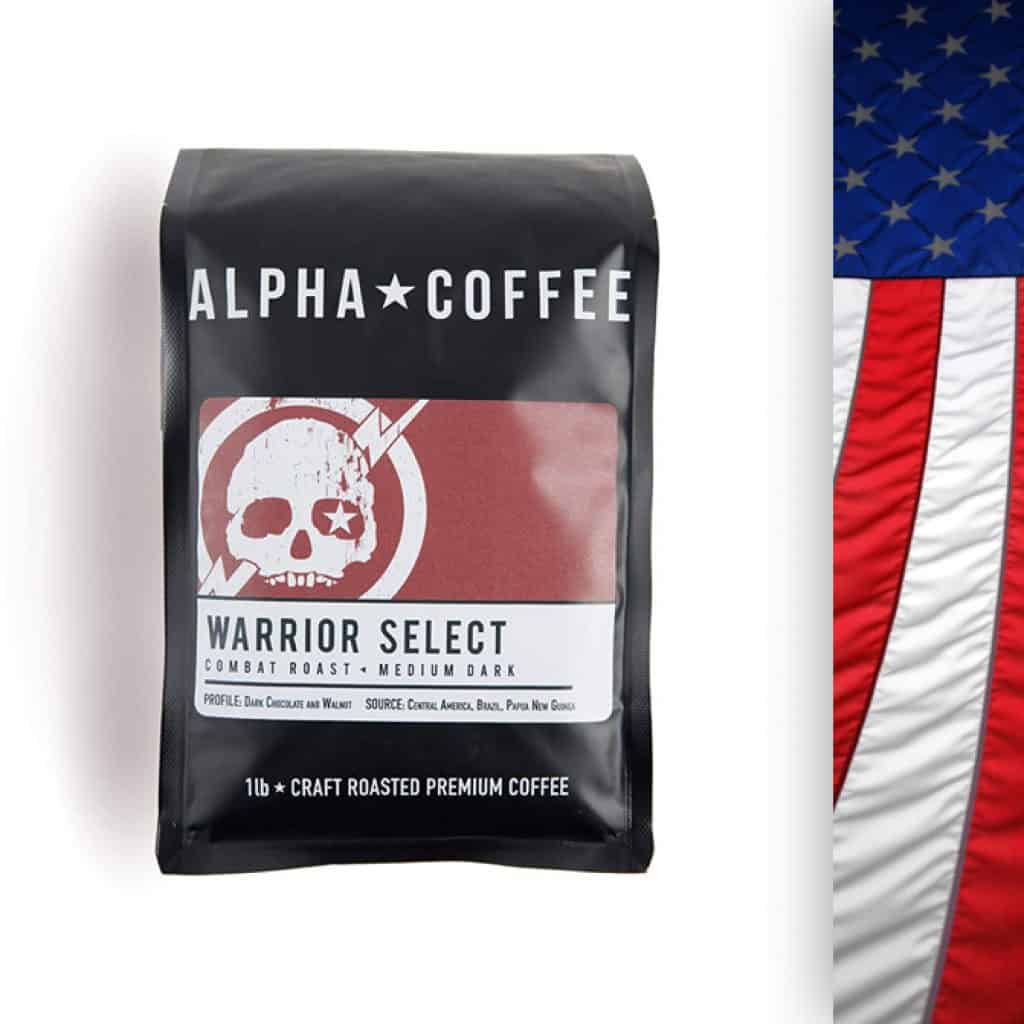 Alpha Coffee, previously branded as Lock N Load Coffee, was cofounded by U.S. Army combat veteran Carl Churchill and military spouse Lori Churchill. With plenty of deployments under their belts, the couple's passion for serving the country is matched only be their passion for serving others an incredibly high quality cup of Joe. Alpha Coffee has been around since 2010 and has earned itself a name to be proud of within the specialty coffee industry. While each specific roast is different, Alpha Coffee as a whole can be best described as rich and full flavored. Alpha Coffee supports veterans by donating a portion of their profits to military charities focused on education, employment and therapy. To date, the company has also donated 20,200+ bags of coffee to fellow troops downrange. One thing we especially appreciate about this coffee is that they come in 1lb bags as opposed to 12 oz bags which is common amongst other brands.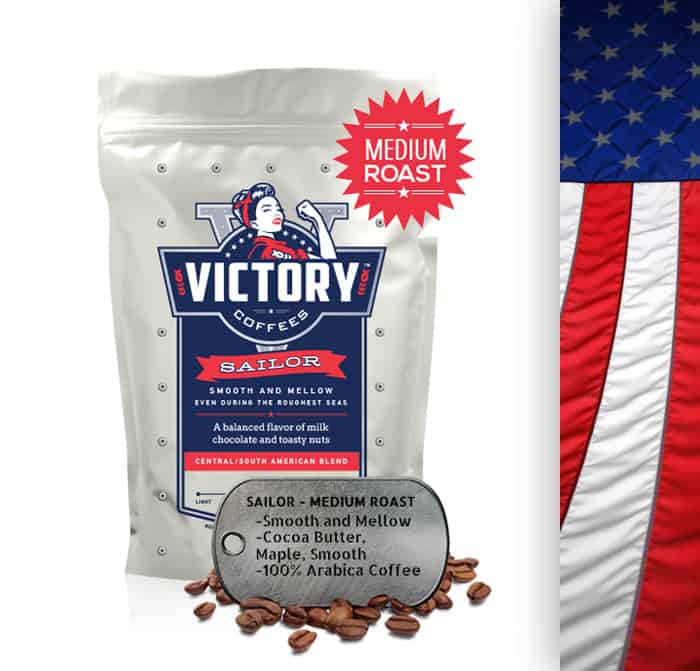 No list of best veteran coffee companies would be complete without a mention of Victory Coffee. Formed by former Navy Seal Cade Courtney, the company delivers organically-grown fair-traded coffee. Courtney recalls how amidst some of the most hazardous conditions in the world, a simple cup of coffee served as a sanctuary for him and his comrades. The company has won over the hearts of thousands of coffee lovers around the world with their award-winning coffee. Their coffee is available in whole bean, ground, and K-Cup compatible pods.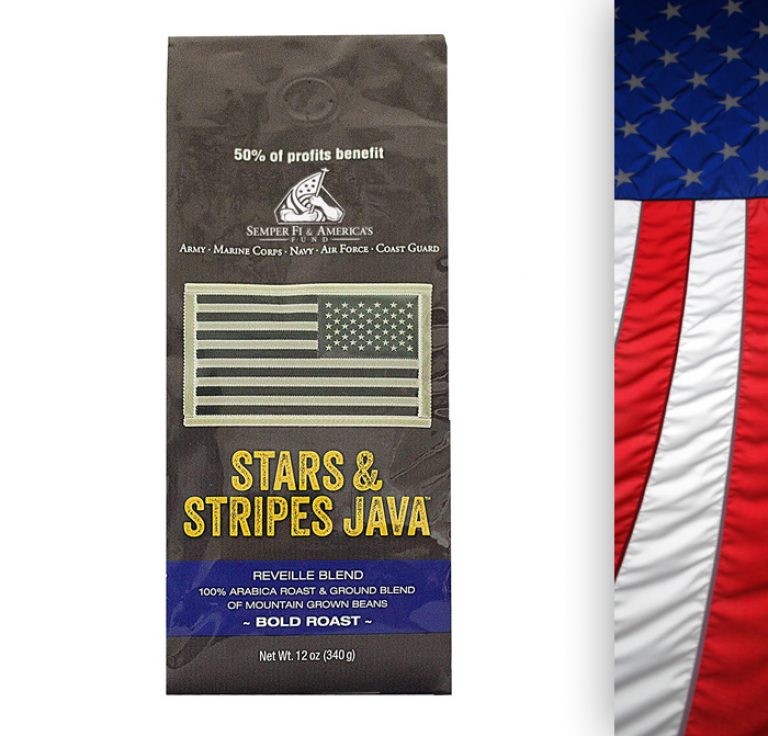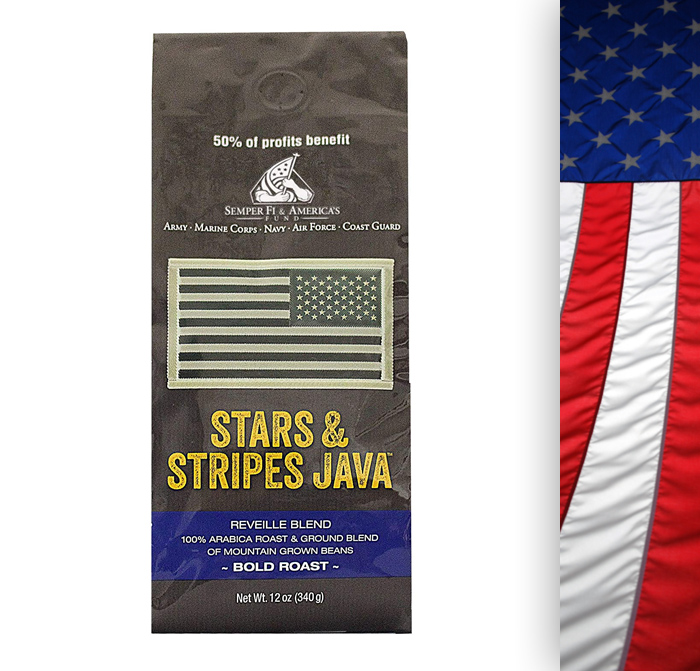 Last but certainly not least, Stars & Stripes Java rounds out our list of the best veteran coffees of the year. Their Reveille Blend is a an impressive combination of Central American beans sourced from the highlands of Alta Paulista and Carrado regions of Brazil. It's a bold roast with a well-balanced flavor and potent aroma. This small batch coffee is roasted in the good ole US of A. A whopping 50% of all profits go to Semper Fi & America's Fund which benefit critically ill, wounded, and injured of ALL branches of the U.S. Armed Forces.
Why Drink Veteran Owned Coffee?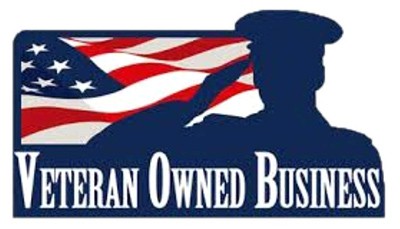 There are many reasons to buy veteran coffee and veteran owned coffee brands.
For one, we are helping to support the men and women who have literally risked their lives to bring us the freedoms we enjoy as Americans (no matter the political affiliations). And that includes the simple yet precious freedom of being able to enjoy a cup of coffee in a free country. They've made sacrifices that would be hard to fathom by the average person.
Unfortunately, the world nowadays has gotten to a point where merely mentioning the word "veteran" can turn a conversation political. This is not the purpose of our article. We support and appreciate what veterans stand for regardless of what political side a person should happen to fall on. And one such way of showing this is through supporting veteran owned businesses such as those listed in this article.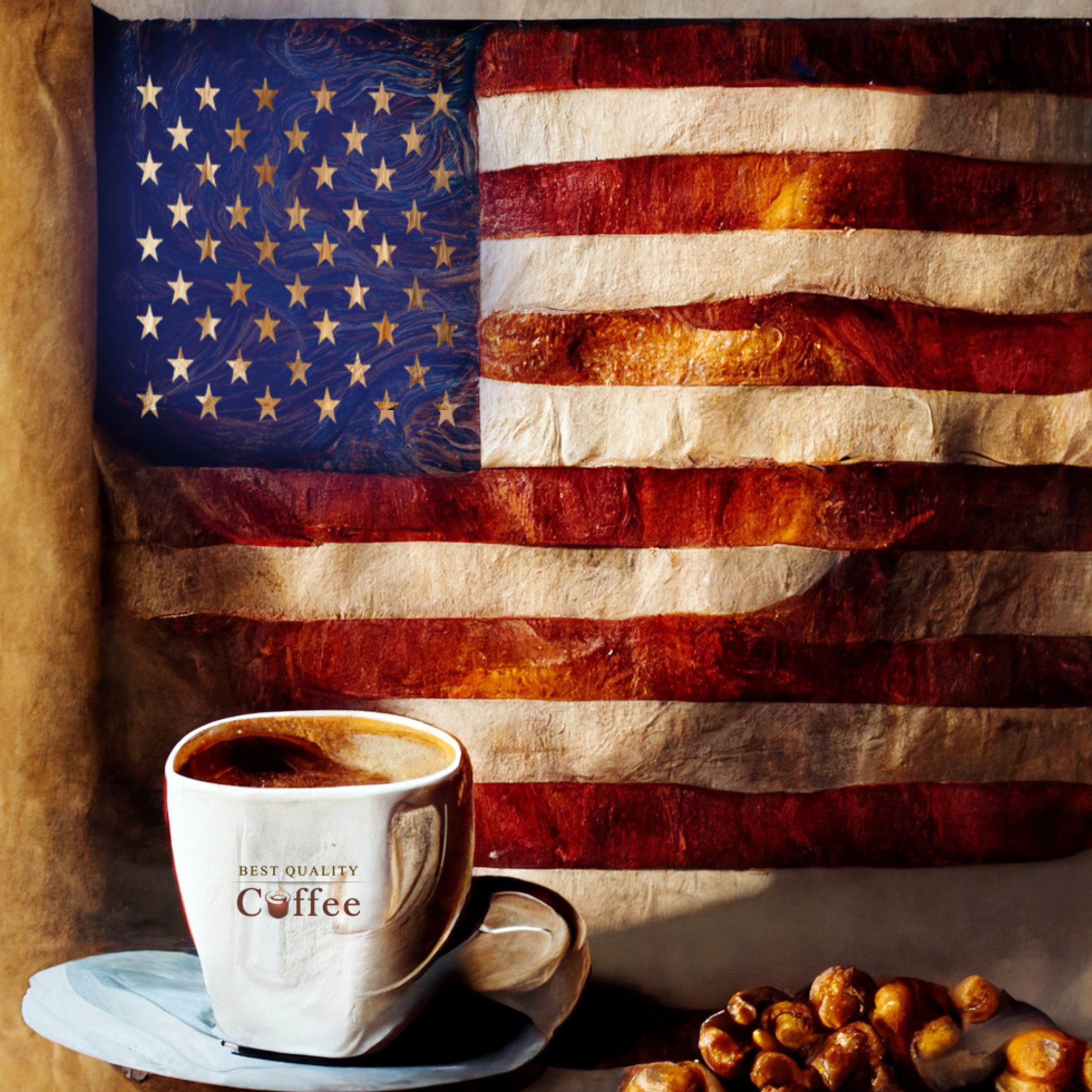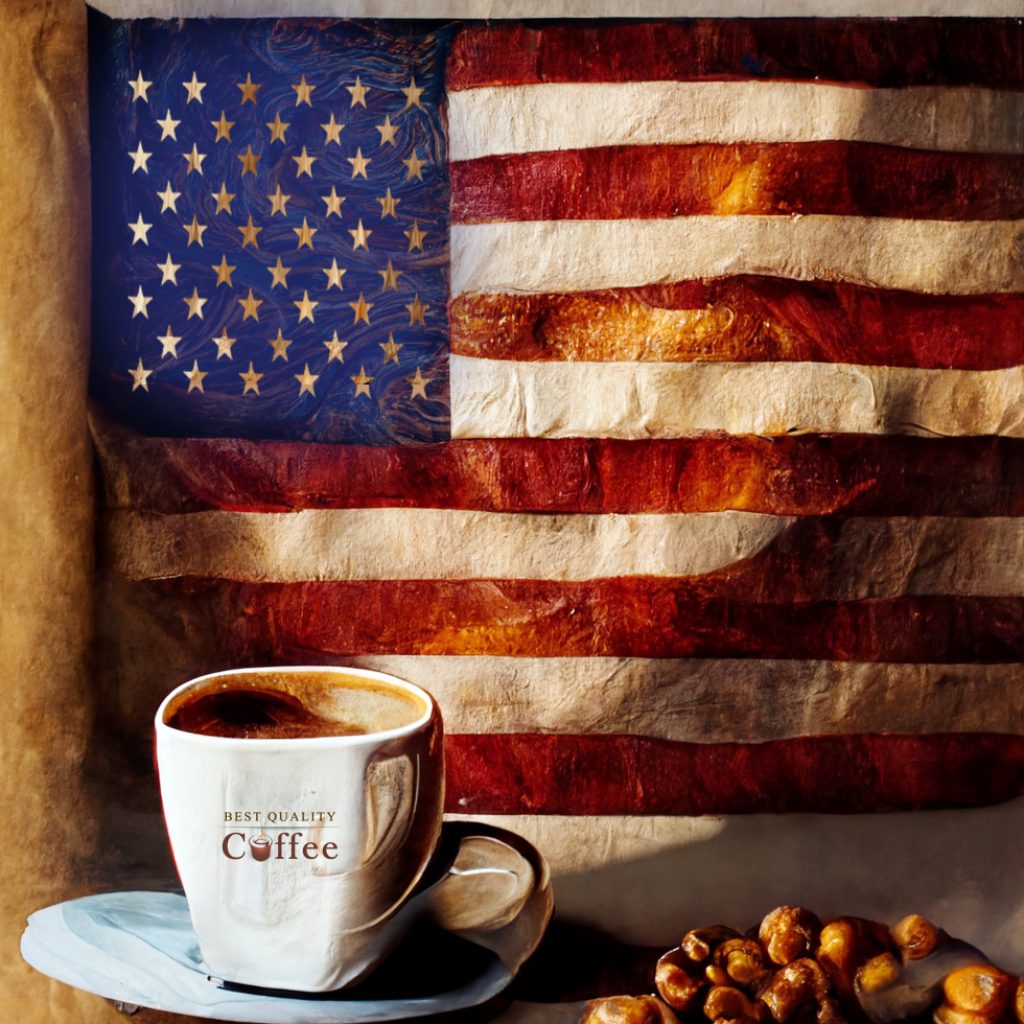 Another major reason to support veteran owned coffee companies is because they commonly donate to charitable causes that focus on the care and well-being of our veterans. Veteran coffee companies are notoriously passionate about supporting fellow veterans through businesses. Whether it's giving to veteran-related charities or helping to bring clean water to neglected areas of the world, veteran owned coffee companies are known for more than their just their coffee.
Lastly, for many who served in the military, transitioning back to civilian life can be challenging. Starting businesses can serve as a way for them to more easily transition back into society. Military coffee companies also often employ other veterans. These businesses provide employment opportunities for those who have served in the military, which can be essential for veterans who struggle to find work after leaving the service. By supporting these companies, you are helping to create jobs for veterans and supporting their financial well-being.
In fact, for many of these entrepreneurial veterans, establishing coffee companies was simply another means by which to serve. I know this fact doesn't technically have an effect on how good a given brew is, but being able to say thank you to them in a small yet meaningful way somehow makes my morning coffee experience more fulfilling.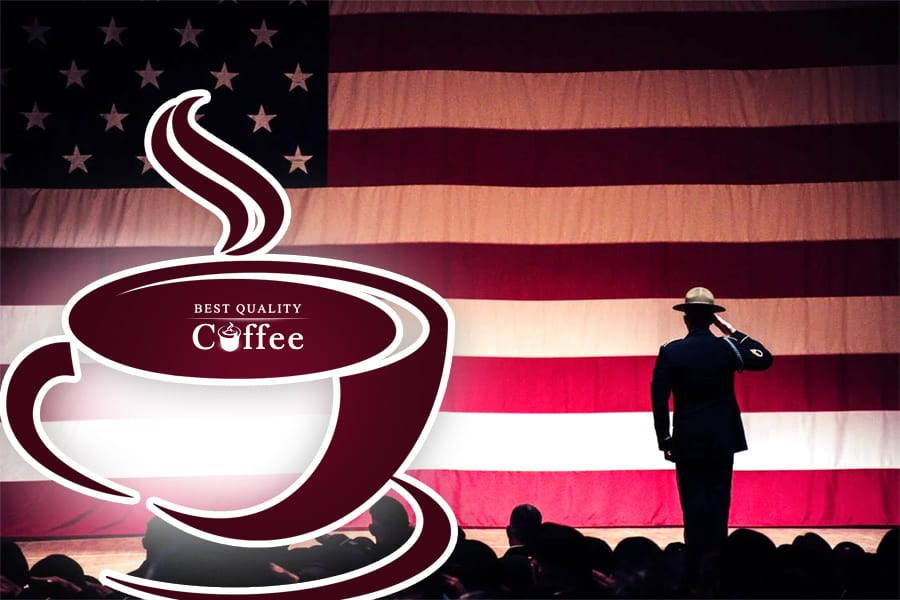 Best Veteran Coffee and Military Coffee: Final Thoughts
Coffee is deeply embedded in military culture. And the available best military coffee Many founders of veteran coffee companies have stories of how just a good cup of Joe got them through some of the hardest times of their lives.
We'll be continuing to update this list of veteran coffees and veteran owned coffee brands on an on-going basis. If you've tried any excellent coffees made by our veterans, please let us know in the comments below. We'd love to encourage support for them as well.
Totally unrelated to this article on the best veteran owned coffee companies is this awesome video I found of an army cadence with added music. Perfect to listen to while drinking a cup of veteran owned coffee. Thank you to our veterans and military!
Bonus: If you're looking to support law enforcement coffee as well, check out Texas True Blue Coffee. The company is dedicated to contributing a significant portion of its profits to families of fallen officers. Texas True Blue Coffee also assists with officer training and reaches out to fund programs for inner city youths.