Let's be honest. While espresso machines are one of the greatest inventions ever created right along side the wheel and penicillin, buying an espresso machine isn't cheap. It's an investment and one that's well worth the money if you can afford it. To help you save money and get more out of your hard-earned coffee bucks, we've compiled a list of the best deals on espresso machines. These espresso machine deals are usually active for only short periods of time so we'll be keeping this article updated frequently.
Black Friday Espresso Machine Deals + Coffee Grinder Deal
The following Black Friday sales are from 1stinCoffee which offers exceptional customer support, a 30-day money back guarantee, and a low price guarantee.
Best Deals on Espresso Machine of 2023
Active from July 7 - July 13

Solis Barista Perfetta Espresso Machine Deal




Solis Barista Perfetta Espresso Machine + Eureka Notte Espresso Grinder Deal

15% Off All Super Auto Espresso machines

Limited Edition Gray Rocket Espresso Cinquantotto Espresso Machine

Phillips Carina Espresso Machine Deal - Only Valid on Amazon Prime Day which is 7/12 - 7/13

Limited Time Espresso Machine Deals

Elektra Micro Casa Semi Automatic Espresso Machine Deal

Jura Z6 Espresso Machine Deal

Jura S8 Espresso Machine Deal

Jura Ena Nordic White Espresso Machine Deal
The list above of the best deals for espresso machines is no way inclusive. Whether you're looking for a super automatic or semi automatic espresso machine, there a variety of ways to avoid paying the full purchase price.
Tips for Saving Money on the Best Espresso Machines
While the best espresso machine deals and coupons will certainly help you save money, there are additional things you can do to stretch your dollar even further.
Wait for Holiday Deals

If you can, wait for holiday sales to make your purchases. While there's always Black Friday and Cyber Monday when you'll be able to enjoy the biggest savings, don't forget all of the holidays deals throughout the year. Father's Day, Mother's Day, Independence Day, Memorial Day, and Labor are great times to buy espresso machines.


Sign up for Newsletters

As tempting as it may be to disregard this one, you may want to still consider it. Most of us have inboxes that are fuller than we'd like, but you can often save money on espresso machines by signing up for the seller's company newsletter. This can range from 5% – 20%. If you're concerned about getting unwanted marketing emails, you can always use an email address that you don't use that often. Even a 5% discount is significant when considering the overall cost of an espresso machine.


Call the company sales line directly

This may seem "old school", but there are many times when calling the company directly can give you access to a discount that wasn't available online. Speak with a sales representative and tell them you're interested in purchasing a particular espresso machine model and inquire about any espresso machine coupons or deals they may have available. You'd be surprised by how often a sales representative will happily share a private discount code with you to close out the sale.
If you're in looking to further maximize your coffee dollar, consider purchasing a factory or certified-refurbished espresso machine. While the idea may seem foreign, these machines were refurbished by the manufacturer or a certified repair center to restore the machine in perfect working condition. Most importantly, these machines typically will come with a 1-year manufacturer's warranty so your purchase is backed with peace of mind.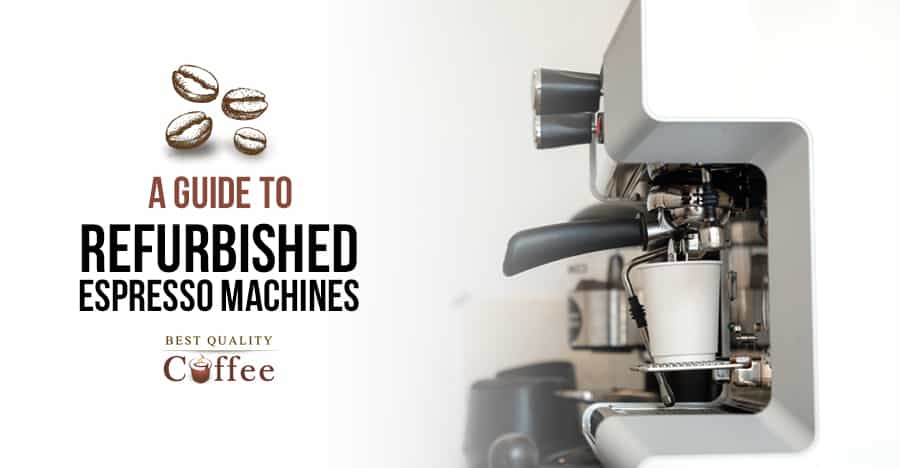 Another option to consider when looking for the best deals on Espresso Machines are open box espresso machines. Open box espresso machines differ from their refurbished counter part in that they've been typically subjected to far less usage. In other words, it was an item that could have been a perfectly-working floor model or just a product that was returned because the buyer had a change of heart.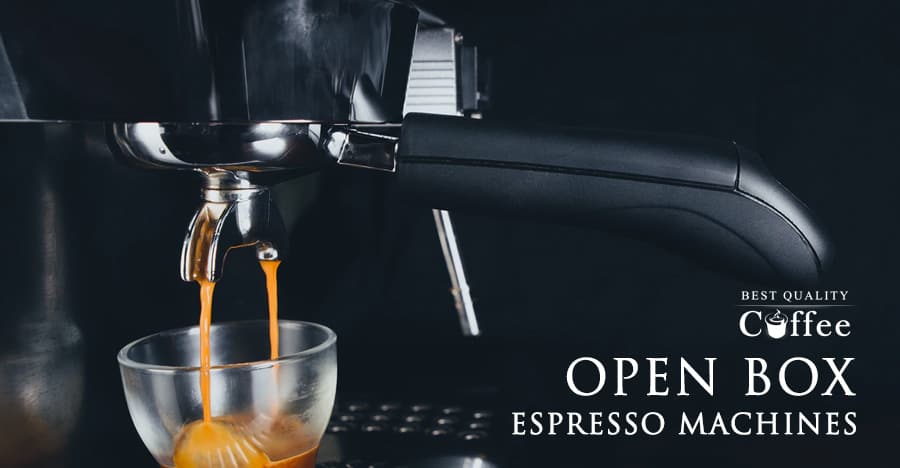 If you have any other tips you'd like to share with regard to saving money when buying espresso machines, we'd love to hear from you in the comments.
Related Link: If you're an espresso lover who appreciates the convenience of a K-Cup machine, check out our selection of Espresso K Cups.