For the 90% of adults worldwide who drink coffee daily, the question of "Am I drinking too much coffee?" has likely crossed their minds at some point. While coffee's flavor certainly has its appeal, the truth is most of us coffee lovers drink it for the caffeine. That world's most popular stimulant has made coffee into the second most popular drink in the world (water is the first).

So how much caffeine is too much? The Food and Drug Administration (FDA) recommends drinking more more than 400mg of caffeine per day source. But how many cups of coffee does that translate into?
To put this in perspective, an 8-ounce cup of coffee contains roughly 100 mg of caffeine while a cup of tea contains 50 mg. However, herbal tea and decaffeinated coffee does not contain caffeine. Technically, decaf coffee contains miniscule amounts but it's present in such trace amounts that it will likely have no effect on a person's ability to sleep.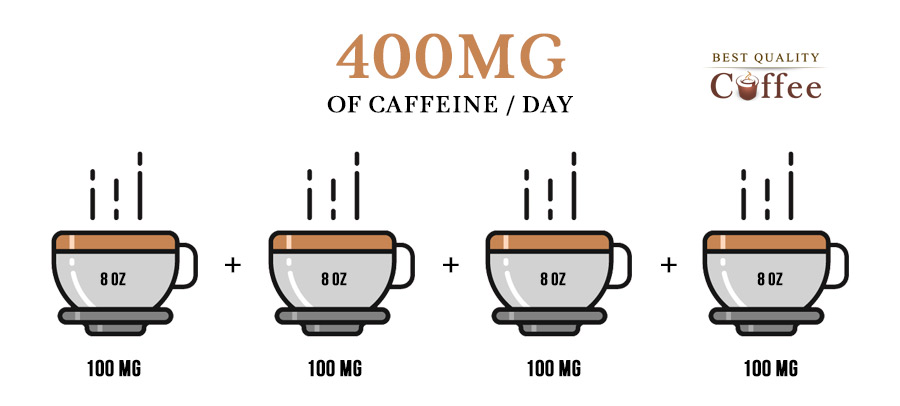 How Long Does Caffeine Stay in Your System?
Caffeine as a stimulant has a certain lifespan within your system. The answer to how long caffeine stays in your body can be measured in terms of half-life. Half life is the amount of time required for a given substance to be reduced to half of its original amount. That being said, the American Academy of Sleep says that caffeine has a half-life of up to 5 hours. That's good to know for anyone looking to figure out when their last cup of coffee should be for the day.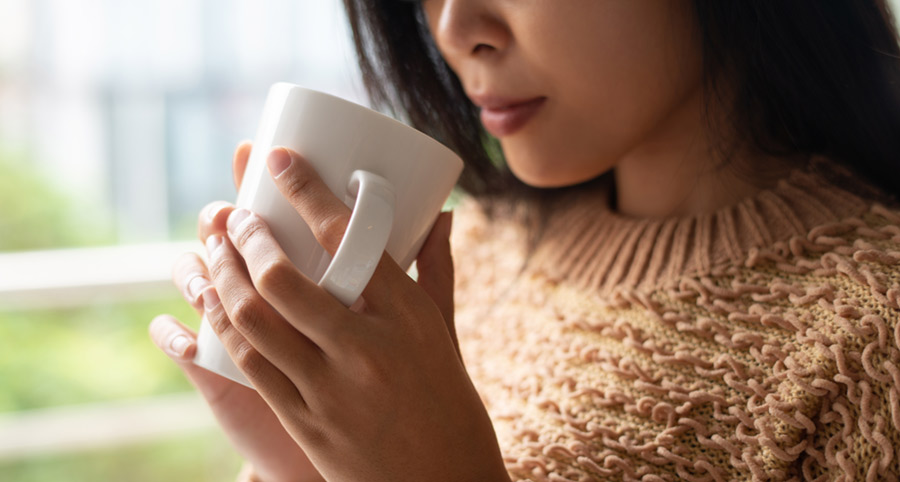 It's recommended that you don't stop consuming caffeine at least 6 hours before sleeping. If you plan to get your zzz's in by 11:00 p.m. then be sure not drink caffeine past 5:00 p.m.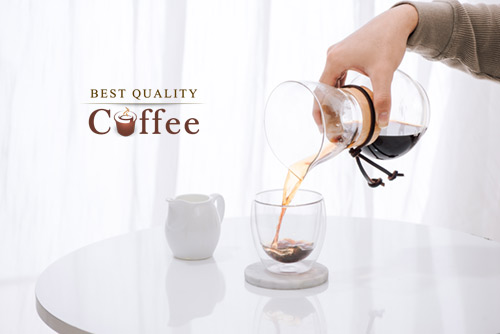 Due to the long-term effects of caffeine, the American Academy of Sleep Medicine recommends that you don't consume it at least six hours before bedtime. So if you go to bed at 10:00 p.m., you should have your last round of caffeine no later than 4:00 p.m.
Studies have shown that the effects of caffeine are most pronounced within the first 30 – 60 minutes of drinking. It's during this time that you might start to feel "wired" or "jittery". In addition to this effect, you may find yourself having to use the bathroom….possibly both #1 and #2. The body actually metabolizes about 3% of caffeine via urination.
You may be surprised to learn that age factors into the rate at which the body metabolizes caffeine with individuals over 65 years old taking longer to process caffeine.
Related Article: Why Coffee Makes You Poop?
Ultimately, listening to your body is important. Don't ignore the messages that it's sending you as tempting as it may be. If you're feeling wired, nervous or your heart starts racing, then that's a clear sign to that you should lower your caffeine intake. Too much caffeine can also cause gastrointestinal issues and headaches.
How Do I Reduce my Caffeine Consumption?
If you're looking to consume less caffeine, you have many options.
Putting a grinding halt on your caffeine intake may be the most obvious answer. But it's not the easiest. There are plenty of full-flavored decaf options available and you may actually be surprised by how far along the decaf process has come. Gone are the days of when the term decaf meant diluted.
Again, we acknowledge going cold-turkey on caffeine isn't always the easiest thing to do especially if you've developed a caffeine dependency. Fortunately, there's another option.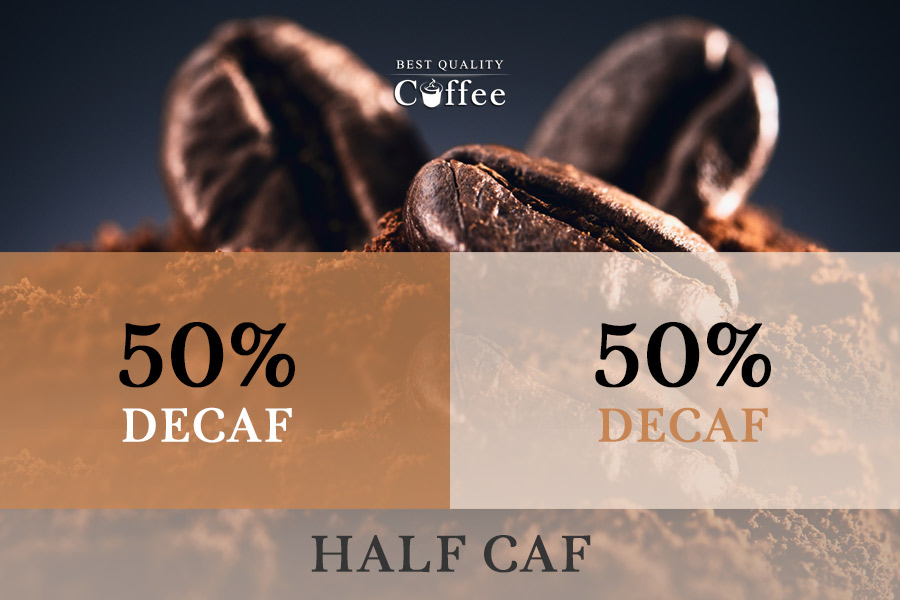 Consider trying half caffeinated or "half caf" coffee to slowly ween yourself off of caffeine. This is a nice middle ground that I think most coffee lovers don't realize exists. Half caf coffee is coffee that's a 50/50 mix of caffeinated and decaffeinated beans. They even have have quarter caffeine coffee.
Check out our top picks for the best half caf brands. These particular brands have half the caffeine while still delivering a tremendous amount of coffee flavor.
Beans sourced from Central + South America

Low acid and incredibly smooth

Specialty-grade beans from Nicaragua

Decaf via the natural Swiss Water Process

Specialty-grade Peruvian and Mexican beans
Am I Drinking Too Much Coffee: Final Thoughts
As with all things, moderation is key. It's possible to have too much of a good thing and coffee is great example of that. Caffeine can certainly be consumed safely and used effectively. The key is monitoring your body's reaction to it. I've had my personal bouts with drinking too much caffeine and had to slowly but surely reduce my intake to a "moderate" level. This is where I was thankful for half caff and decaf options.
Ultimately, you should consult your doctor or medical professional if you're concerned that you might be drinking too much coffee. Please note that this is not to be considered medical advice but rather to be used for informational purposes only.