Father's Day is fast approaching and with it comes the fun and challenge of finding a good gift for your coffee-loving Dad. The best Father's day coffee gifts will be those that actually improve the quality of your Dad's life as opposed to just a gimmicky item that will collect dust on the shelf. With that being said, we've done the legwork to bring you a curated selection of unique yet very practical coffee gifts ideas your father is sure to love.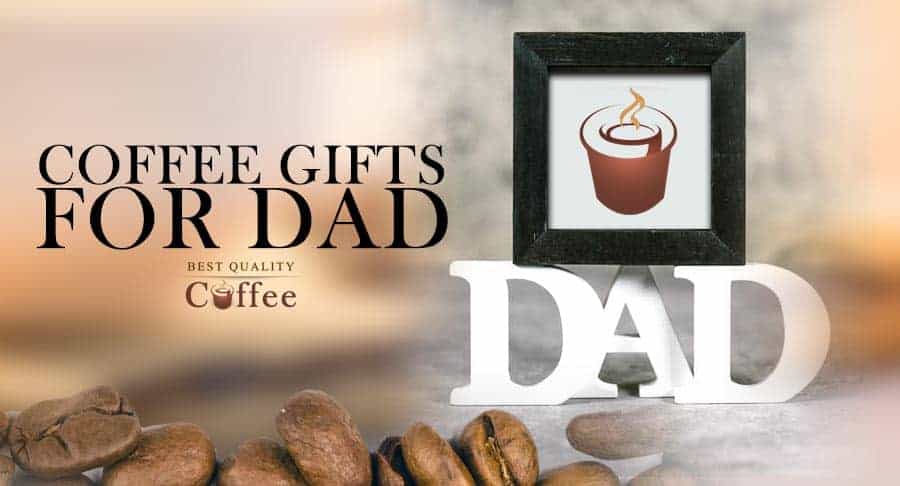 We know the needs of every coffee-loving father is different. To help you find the right gift, we've divided this gift guide into two categories: Coffee and Gadgets.
Best Coffee for Father's Day
If your Dad is a coffee lover, then you simply can't go wrong with buying exceptional coffee beans as a gift for Father's Day. However, being that it's a special day, you'll want to make the gift count. The following list of 5 coffees have been specially curated for this very purpose. These impressive coffees deliver a coffee experience well above and beyond the norm.
Best Coffee Gadgets for Father's Day
Below we've assembled a collection of coffee gadgets and equipment that will take your father or husband's coffee game to a whole new level. Father's Day is a perfect occasion to show appreciation for all the love and support our fathers provide. A coffee gadget or coffee equipment allows him to indulge in his passion, explore different flavors, and learn new and exciting with brewing methods. Below we've curated a list of coffee gadgets and coffee equipment that will make his Father's Day one to remember.
For those interested in getting an espresso machine for a Father's Day gift, be sure to check out a yearly sale going on at Seattle Coffee Gear. They're a highly reputable vendor and for a limited time they are offering 15% off of all their Super Automatic espresso machines. Use code: AUTO15
The above list of best Father's Day coffee gifts and gift ideas is certainly not all-inclusive. And yet it's a list we believe will bring a broad smile to his face come Father's Day no matter what kind of coffee lover he is. As you can see this list includes both coffee equipment and of course, coffee itself.

Father's Day is the perfect opportunity to celebrate our dads and show them how much they mean to us. And what better way to do so than by gifting them a coffee-related present that will make their taste buds jump for joy? Whether he's a seasoned coffee aficionado or simply enjoys a morning pick-me-up, a coffee gadget or equipment will bring a touch of excitement to his daily routine. It's like giving him a mini coffee shop, right in the comfort of his own home!
Does your Father like his coffee black? Check out our list of the best black coffees of the year for some gift inspiration.
But it's not just about the coffee itself; it's about the experience. Imagine your dad experimenting with different brewing methods, honing his barista skills, and proudly serving up perfectly crafted beverages to family and friends. With a coffee gadget or equipment, he'll be the hero of brunches, the champion of coffee tastings, and the ruler of caffeine-infused gatherings.
So, dear friends, let's seize this opportunity to make Father's Day unforgettable. Let's surprise our dads with a coffee-related gift that will bring a smile to their faces and warmth to their hearts.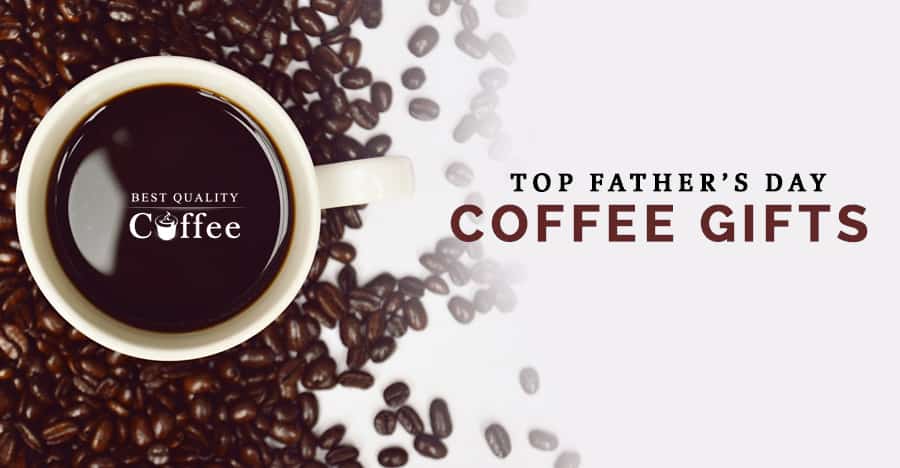 If you have any Father's Day coffee gift ideas, we'd love to hear about them in the comments.