Waking up in the mornings can be hard enough. But getting into a healthy, productive morning routine? For many, that's a much bigger ask that can seem to border the impossible. However, it doesn't have to be. As with everything, it just takes some consistency and discipline. Often times, it's the first step that's the hardest. It's been said that anything done for 21 days or more becomes a habit. With a few simple yet powerful adjustments you can habituate a morning routine that'll help you feel more energized and productive.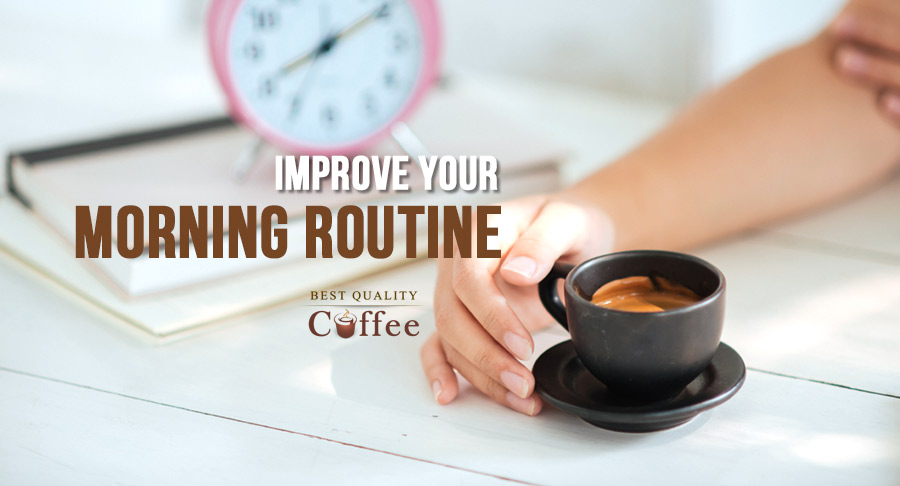 In this article, we will look at the foundation of a healthy and sustainable morning routine. From setting your alarm and planning ahead to get enough sleep to eating breakfast and exercising more, we'll explore the routines and habits that can help you get out of bed on the right foot.
1. Wake Up Early
As tempting as it may be to sleep in, rising early is one of the most important parts of a successful morning routine. Waking up around 6 or 7 am can give you a jump start on the day and allow you to set yourself up for success. Remember, that even more than money, time is the real commodity. So how you spend it matters. Not only does waking up early give you more time to plan your day but it also allows you to get ahead of your to-do list before the day gets too busy.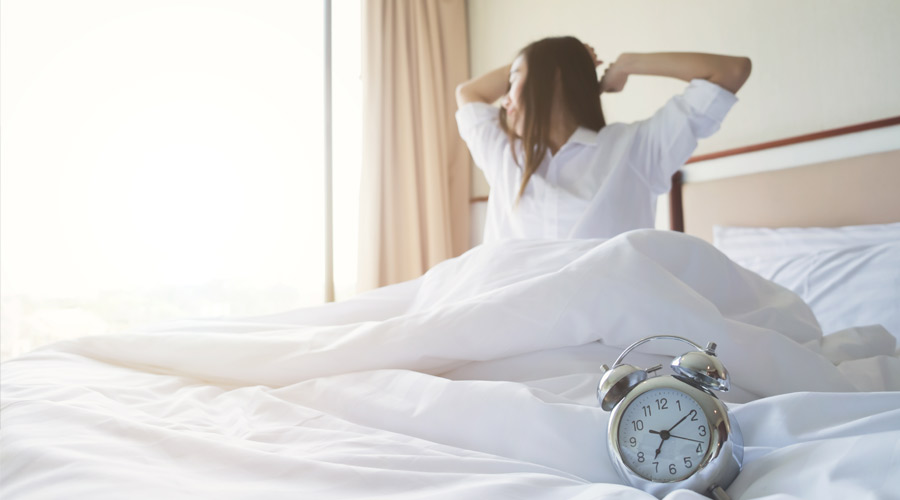 Waking up early also means getting to sleep early. There's no sense in waking up at 6am in the morning if you're only running on 3 hours of sleep. Sleep debt is a real thing and if you're body is lacking in rest, you'll only make it worse by ignoring your body. In other words, make sure you get enough rest in order to wake up early.
The average adult needs at least 7 hours of sleep. Source
2. Drink Plenty of Water
If you start your day by drinking a glass of water, you'll notice a difference in your alertness and overall energy levels. That sluggish and groggy feeling that's commonplace when you first wake up can be "washed" away with a glass of water.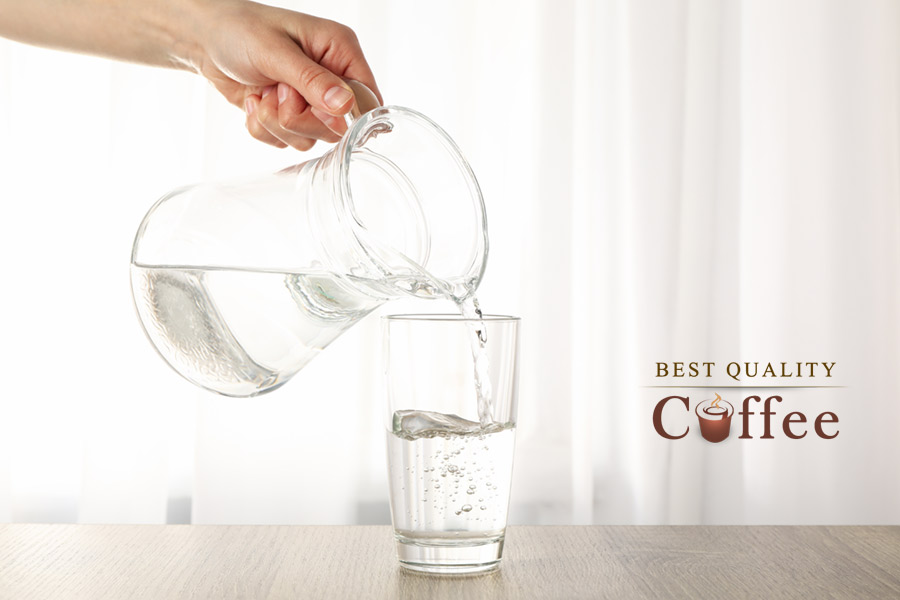 Water helps to hydrate and flush out toxins, which will help to keep you energized and alert throughout the day. Drinking enough water can also help with digestion and keep your skin looking healthy. Try adding some lemon or cucumber slices to give your water a bit of flavor. It's also beneficial to invest in a quality water bottle that you can take with you wherever you go.
The U.S. National Academies of Sciences, Engineering, and Medicine suggests that men should drink about 15.5 cups (3.7 liters) of water per day where as women should drink about 11.5 cups (2.7 liters). Source
3. Power Breakfast
One of the best ways to kickstart your day is with a nutritious breakfast. Eating a balanced breakfast provides energy and can help you focus throughout the morning. Choose foods that are packed with protein, fiber, and healthy carbohydrates such as oatmeal, eggs, Greek yogurt, whole-grain toast, avocado, or nut butter.
A breakfast overloaded with refined carbs can actually make you feel sluggish and tired. Choose your food wisely especially when it comes to breakfast.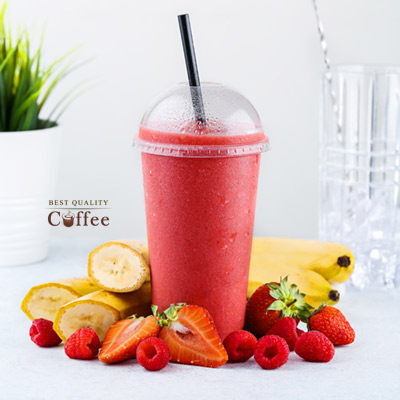 Smoothies are also a convenient way to get all of your nutrients, vitamins, and minerals. You can choose to make your own smoothies and select specific ingredients to obtain specific health benefits. Or as a alternative you can simple buy premade smoothies such as those offered by Blendtopia (https://www.blendtopia.com/pages/smoothies). Their products cater to various health goals from maintaining a state of ketosis and maximizing detoxification to increasing energy levels and boosting the immune system. Whether you choose to buy premade smoothies or make them at home, filling yourself with vital nutrients is key to a nutritious and healthy morning routine.
4. Exercise and Meditation
While it may seem like an additional chore to add exercise or meditation to your routine; these activities are essential for maintaining good physical, mental, and emotional health. Exercising for just 30 minutes a day can have a huge positive impact on overall well-being. But if that's too much of a commitment, try taking a brisk 10-minute walk in the morning or doing a few yoga poses in your living room. A little bit goes a long way especially when it comes to exercise.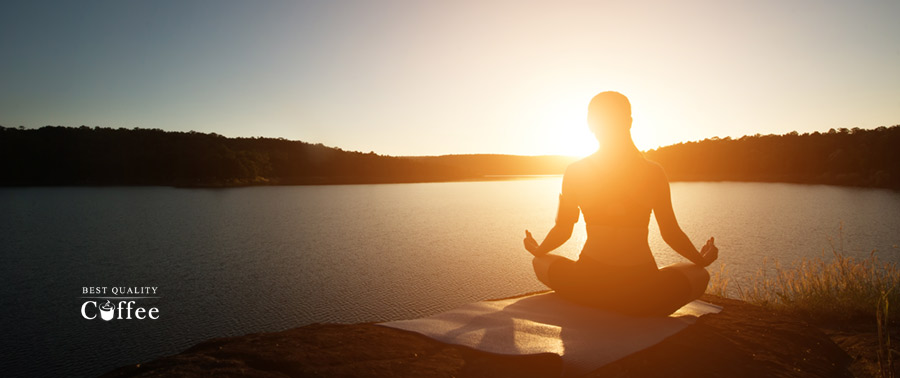 The rise in technology has brought many benefits with it. However, it's also contributed to humans living a far more stagnant lifestyle than ever before. Just getting up multiple times a day to take a few laps around a room to get the blood flowing can have an immeasurable impact on your mental health.
Similarly, meditation has been shown to reduce stress and improve focus. Put on some calming music and take 5 minutes for yourself to concentrate on your breathing before starting the day. This will leave you feeling relaxed and ready to tackle whatever comes next.
5. Create a To-Do List
We humans are goal-oriented beings. We like to take aim at a target and marshal our resources to accomplish tasks. This is where making a To-Do list can really help increase your productivity. It gives us targets to shoot for. It's important to write down all of your tasks and prioritize them so that you know what needs to be done first, and what can wait. This will prevent you from feeling overwhelmed or anxious about forgetting something important.
As an added bonus, check off items as they're completed. This will help you recognize and reap the satisfaction of your accomplishments throughout the day.
To-Do lists help you to appreciate the incremental improvements that are made as you accomplish each task.
6. Positive Affirmations & Gratitude Practice
Even before you start your day, try to practice positive affirmations and gratitude. This can be done by simply saying thank you for all the good things that have happened in your life or repeating words of affirmation like "I am capable", "Today will be a great day" or any other uplifting statement you prefer. Your words matter and the things you affirm in word will help them become a reality in you and your character.
Positive affirmations and gratitude can help set the tone for your day, putting you in a more optimistic frame of mind. This can help to alleviate stress and prevent anxiety from creeping in throughout the day. The study of epigenetics actually explains how just feeling or expressing gratitude can completely transform your gene markers and in doing so, your physiology.
7. Journaling
Lastly, journaling is a great way to stay mindful and organized in the morning. Writing down your thoughts, plans, and dreams can help you stay focused throughout the day by allowing you to reflect on what's important. Take just 5-10 minutes out of your routine each morning to jot down any random ideas or goals that come to mind. Journaling can give you greater insight into yourself and what you're going through. These insights often become apparent when reading old entries and comparing them to your current state of life.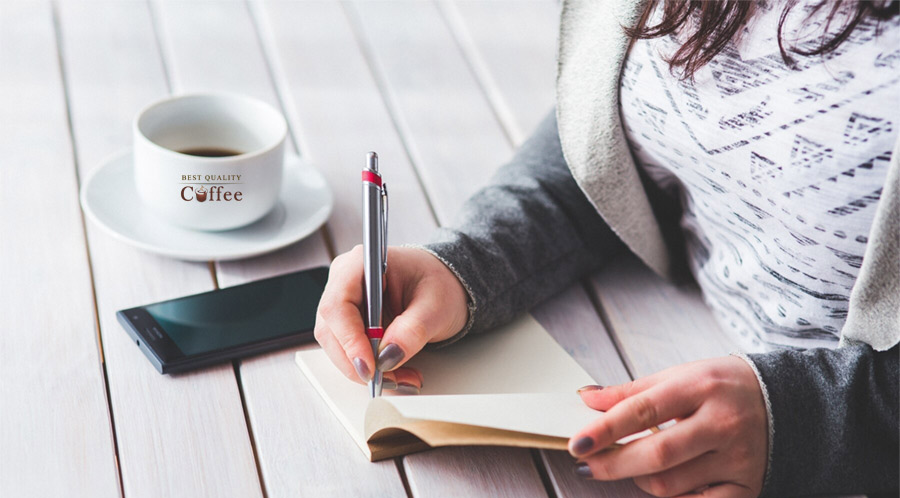 It's also a great way to keep track of what you've already accomplished and where you want to go next. In the same way venting to a good friend can be a form of catharsis so to can the act of journaling be a great way to release any pent up emotions.
Ways to Improve Your Morning Routine: Final Thoughts
In the end, improving your morning routine is most certainly worth the investment of time and effort. It may not be easy at first….but nothing worthwhile ever is. Over time you'll experience the benefits of improvement and appreciate just how much a good morning routine can effect the rest of the day, week, month, year, and life.
Having a positive morning routine sets you up to have the best day possible. Start off by waking up early and taking some time to enjoy your cup of coffee or tea, then get in some sort of physical activity like walking or running. Follow that with breakfast and maybe a short meditation session to clear your mind.
As cliché' has it may sound, it's all about the journey of self-growth and self-improvement. Appreciate the small wins along the way while pushing on toward the overall goal. If you have any additional suggestions for improving your morning routine, we'd love to hear them in the comments below.