15% off using this Jot Coffee discount code: BESTQUALITYCOFFEE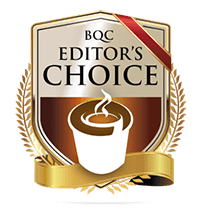 Jot Coffee is a revolutionary product that's transformed the way people drink coffee on the go. It's ultra concentrated coffee that allows you to make coffee anytime anywhere. Jot Coffee is not about only convenience. They place an equally high emphasis on quality. Make no mistake, this is not regular coffee nor is it instant coffee even though you can drink it "instantly". Winner of our Best Quality Coffee's Editor's Choice award, Jot Coffee brings a fresh, convenient, and flavorful new take on the world's most popular drink.
The company sources organic and Fair Trade coffee out of South and Central America. The end result is a product that's garnered over 4,000 5-star reviews which is no easy task especially in the unforgiving coffee market. We're offering an exclusive Jot discount code so you can enjoy 15% off your entire purchase.
For more information, check out our full Jot review.
Jot Coffee is hands down the best ultra concentrated coffee on the market. This is the ultimate product for the coffee lover on the go. Jot's revolutionary product allows you to make high-end specialty coffee in seconds anywhere, anytime by just adding the coffee concentrate to water. Use this exclusive Jot Discount Code and get 15% off your entire order.
More
Less
Jot Coffee is an excellent choice for coffee snobs who want their coffee on the go without sacrificing quality. In our experience, it's coffee that is what you'd call an industry game changer and well worth its price.
If you're looking for an Jot Coffee coupon, Jot Coffee discount code, or Jot Coffee promo code, you've come to the right place. We'll be keeping this page updated as we find active coffee coupons so be sure to check back regularly.
If there are any active Jot Coffee coupons you'd like to see listed on our site, please submit them to info@bestqualitycoffee.com.