Coffee is consumed by over 64% of all Americans with over 400 million cups consumed in the United States per day. The health benefits of a balanced intake of coffee are well known. But does coffee have negative effects on people who suffer from chronic kidney disease or CKD? More specifically, is coffee bad for kidneys?
The short answer is no, coffee is not bad for your kidneys. In this regard, coffee lovers can rejoice over not having to give up their magical morning brew. But there are a number of things to still take into consideration. In this article, we'll take a closer look at the relationship between coffee and kidneys.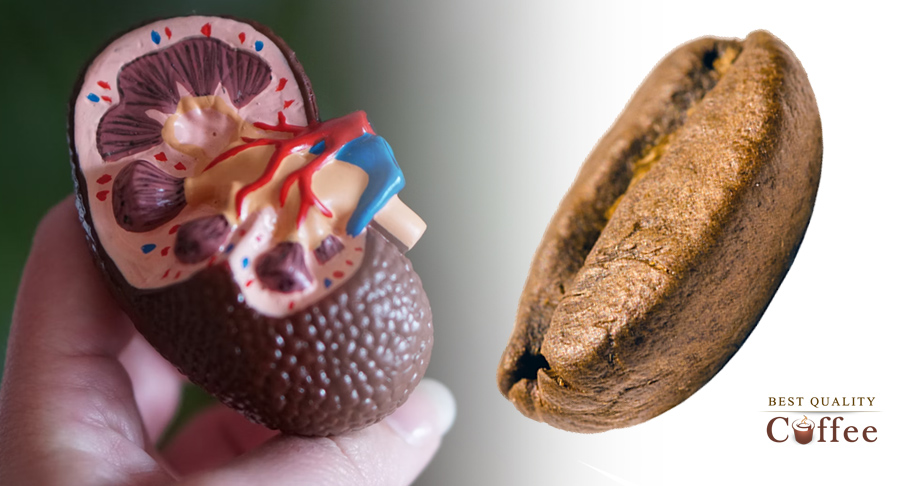 As with everything, anything consumed in excess has the potential to cause harm. It's all about moderation. The maximum amount of caffeine you should consume daily is 400mg which amounts to about 4 cups of coffee.
A study conducted on coffee consumption and its effects in incident kidney disease found that coffee actually reduced one's chances of getting kidney disease. There are additional studies that have concluded that one cup of coffee a day can reduce the likelihood of acute kidney injury by 23%.
Is Black Coffee Bad for Kidneys?
It may come as no surprise, but black coffee is much healthier than coffee with sugar and cream. While those Frappuccinos and sugar-loaded lattes are undeniably tasty, many of coffee's natural antioxidants are seemingly negated by copious amounts of cream, sugar, and milk. In this article, when we refer to coffee we are referring to black coffee only.
Once you introduce cream and sugar into the equation, that cup of coffee has a whole new set of health implications.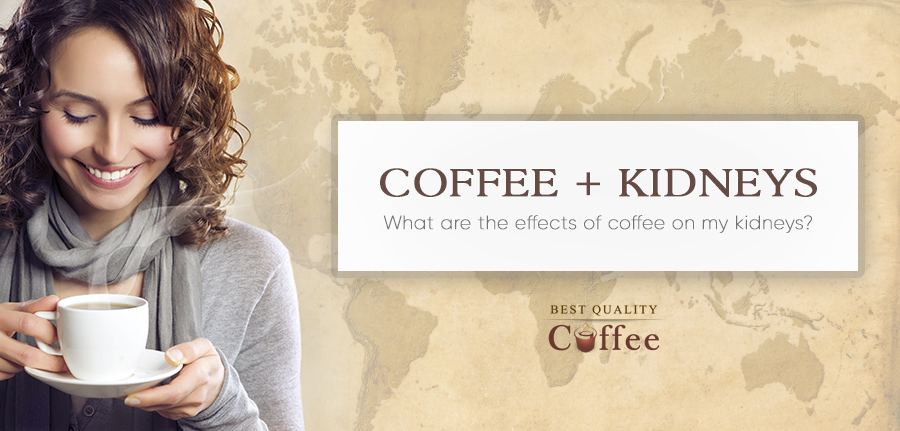 Coffee, Caffeine and Kidneys: Let's Explore Their Relationship
Before getting deeper into the question of whether coffee is bad for your kidneys, let's briefly discuss what kidneys are for. In short, kidneys filter blood of toxins and turn this waste into urine. They work to keep your blood clean and healthy.
Coffee increases urine volume which can help flush kidneys
Being that coffee is a diuretic, it increases urine volume and can help with flushing out excess salts that are connected with some types of kidney problems. This is an often overlooked health benefit of drinking coffee. At the same time, since coffee induces urination, be sure you replenish lost fluids by staying hydrated. When drinking lots of coffee, you also need to drink lots of water.
Does Coffee Cause Kidney Stones?
Coffee has not been linked to causing kidney stones. In fact, research shows that coffee has proven to help reduce the chances of developing kidney stones. This leads us to the next section below.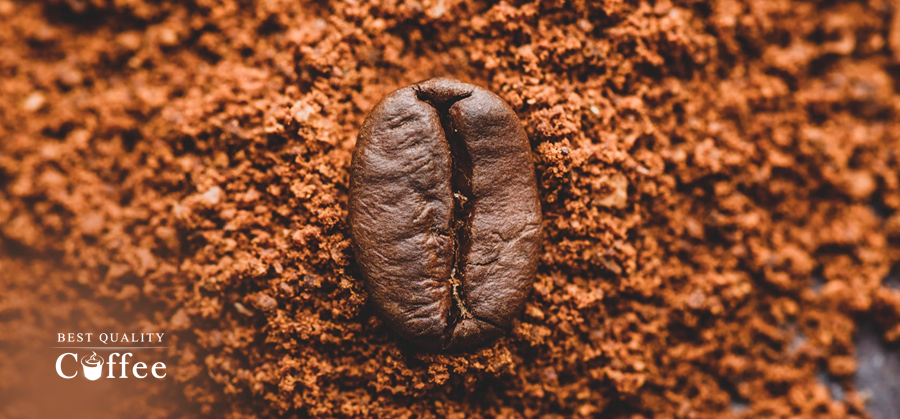 Does Coffee help with Kidney Stones?
As mentioned above, research has shown that coffee may actually help protect against kidney stones. This particular study published in the American Journal of Clinical Nutrition concluded that "caffeine intake is independently associated with a lower risk of incident kidney stones." However, caffeine can affect some people's blood pressure, so if you have high blood pressure or are at risk for high blood pressure, talk to your doctor about coffee and caffeine.
Coffee can help prevent kidney stones in two ways.
First, the caffeine it contains has been shown to increase the amount of calcium that's excreted through the urine. This helps prevent calcium from building up in your kidneys and forming kidney stones. Second, as mentioned earlier, it's a diuretic and causes you to have to urinate which in turn can help you flush your kidneys.

Coffee also contains chemical compounds called diterpenes that have been shown to decrease the likelihood of developing kidney stones.
Can Coffee Protect My Kidneys from Acute Kidney Injury?
One study in particular as shown that 2 to 3 cups of coffee a day can potentially help with protecting your kidneys from acute kidney injury. Bioactive compounds in coffee improve perfusion and oxygen utilization in the kidneys. Perfusion is defined as the passage of fluid through the lymphatic system, circulatory system, or blood vessels to an organ or tissue.
This is thought to be one of the number of reasons why coffee may protect against acute kidney injury.
What is the Best Coffee for Kidney Disease?
The truth is, regardless of what health issues you may be battling, it's always best to drink the highest quality and healthiest coffee. Not all coffees are created equal. The term healthy coffee refers to coffee that's typically grown, processed, and roasted in a manner that confers the most health benefits. Healthy coffee will typically be certified organic, mold and mycotoxin-free, as well as low acid.
If you're looking for the healthiest coffee brands, check out our list of healthiest coffees.
Conclusion: Final Thoughts "Is Coffee Bad for Kidneys"
As has hopefully been illustrated in this article, black coffee consumed in moderation does not pose a health risk to your kidneys. In fact, it can even help with the health of your kidneys provided you drink coffee in moderation. It's worth noting once again that drinking too much coffee with its accompanying caffeine can be harmful to the body as a whole. It's recommended not to drink more than 4 cups per day and a person should restrict their caffeine intake to under 400mg/day.
Remember that additives such as sugar, cream, milk, and syrups can increase the potassium and phosphorous content of your drink. This could pose an problem depending on what preexisting conditions you have.
Please note that the information in this article is for informational purposes only. Please consult your doctor or dietitian on how you should move forward in your relationship with coffee if you're dealing with kidney issues. Everyone's body is different so it's important to speak with a professional who is familiar with your specific health profile.