Are you looking to make a lifestyle change? The keto diet is gaining popularity due to its potential health benefits which primarily include weight loss and increased energy levels. As someone who has been on the Keto diet for 4 years, I can say it's been one of the best and most impactful decisions of my life. However, as expected, it takes a drastic change in one's approach to health. If you're someone looking to go Keto, knowing some of the challenges ahead of time can help prepare you to more easily transition into the lifestyle change. We'll cover six challenges you may face when starting on your journey into the world of Keto.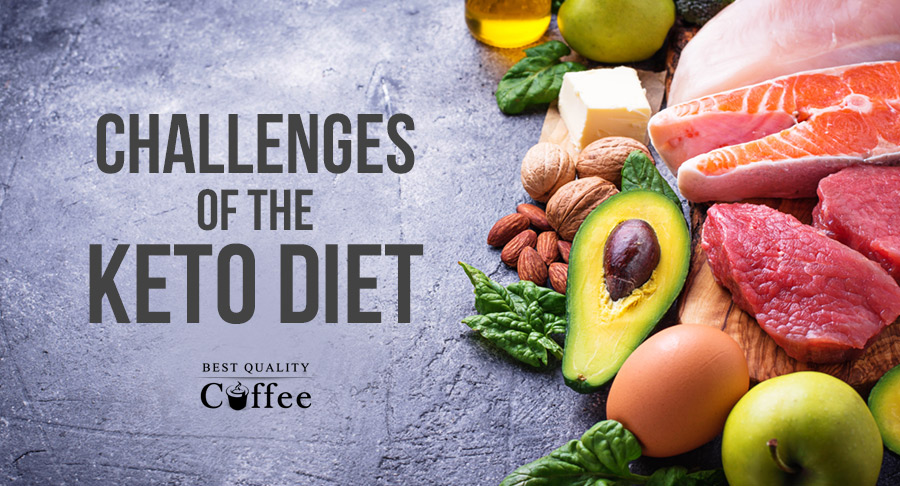 Related Article: Lessons from my Keto Journey
What is Ketosis?
Before jumping right in, let's go over a brief breakdown about what Keto is.
There's a wealth of information out there on the physiology behind the body going into ketosis along with the benefits of being in this metabolic state. We won't go into all of that in this article. But for those who are interested, we recommend checking out this link.
Ketosis is a process that happens in your body when it doesn't have enough carbohydrates to use for energy. Under normal circumstances, the body burns carbs for energy and turns them into glucose. When you're in ketosis, your body switches energy sources and starts burning stored fat instead. This process creates molecules called ketones, which can be used by your cells for energy.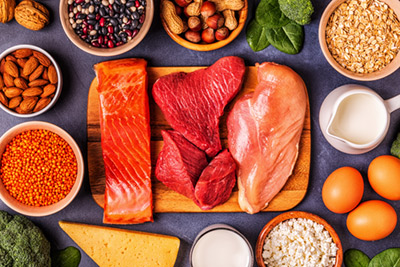 Using ketones for energy is more energy-efficient than using glucose. This is part of the reason why many on the Keto diet feel increased energy levels. I know I did. In fact, these energy levels have been a huge reason why I've been able to stay in shape as enter my mid 40's.
Now that we have a basic foundation about what Keto is, we'll cover some of the main challenges that people face when going Keto.
Challenges of Keto: Explained
1. Eliminating Carbs:
One of the primary changes that come with a keto diet is cutting out carbohydrates and sugars. After all, carbs are broken down into sugar.
This can be difficult for people who are used to having them as a major part of their meals. Eating minimal carbohydrates can take some getting used to, but it's necessary if you want to reap the benefits of a ketogenic lifestyle. This may also require some research to ensure that you're getting enough of the right types of fats and proteins to stay in ketosis. For instance, the best type of fats to consume are monounsaturated fats, like olive oil and avocado.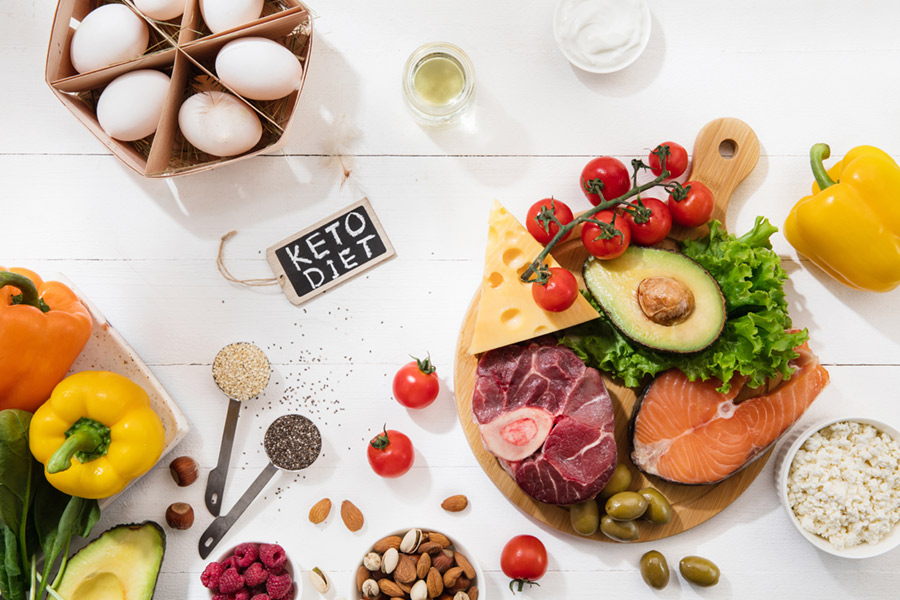 On a personal note, prior to going Keto, I ate an unsightly amount of carbs in the form of rice and bread. I soon realized that what I once thought was hunger, was more akin to a craving for carbs. Real hunger pangs and a carb craving are actually two very different things. Going on Keto highlights this difference. When I started cutting out the carbs and sugars and instead filled up on healthy fats and protein, my whole concept of hunger and fullness changed. What I was searching for was actually a feeling of satiety which in layman's terms is a true sense of fullness.
A great example that illustrates the difference is as follows:
Ever wonder why you can't just eat one potato chip? It sometimes seems like you can eat them forever and never feel a real sense of being full. You may find yourself eating them not because you're hungry per se. You're likely eating them because of an strong craving for carbs / sugars. However, if you tried the same thing with something fatty like bacon, your body would immediately send you the signals to stop eating after maybe the 5th slice. This occurs because you've entered into a state of being satiated or "truly full". When you're feeling satiated, you're basically too full to eat anything else.
Note: Please note that Keto and low carb diets are different. In order to be in a state of ketosis, you'll typically have to eat less than 50 grams of carbs per day. That being the case, Keto is a stricter form of the low carb diet.
2. Finding Keto-Friendly Meals:
Making a lifestyle change means changing your eating habits, which can be difficult when you're used to certain foods. It can be especially challenging for someone on a keto diet because of the restrictions placed on carbohydrates. This makes it difficult to find meals that fit within the limits of the diet while still providing enough nutrients. One way around this is to plan ahead by researching recipes and finding restaurants that offer keto-friendly options so you don't have to worry about going off track with your diet during meal times.
As mentioned at the start, keto-friendly meals basically means meals without the sugars and carbs. Personally, I consume a lot of meat, vegetables, eggs, cheese, and nuts to keep my energy levels up.
When I first started doing Keto, one of the biggest changes I had to make was cutting out snacks. This included super carb-heavy options like chips, crackers, and cookies. You know, all the stuff that's bad for you 🙂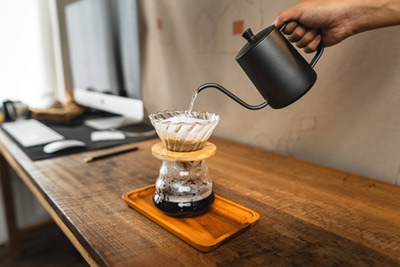 Fortunately, there are many keto-friendly snacks out there that I found and they were a HUGE help, especially during my initial transition into the keto lifestyle.
Remember, that black coffee with no sugar or cream is a keto friendly drink. When on keto, you'll be limited to the number of beverages you can consume. In addition to black coffee, there's such a thing called keto coffee which is coffee that includes MCT Oil and other nutrients to help you reach your Keto goals.
3. Having Keto flu:
The keto flu is a common experience for many people transitioning to the ketogenic lifestyle. Symptoms include headaches, fatigue, digestive issues, and irritability. This is due to your body's adjustment to the new diet and withdrawal from carbohydrates. The best way to get through this period is by drinking lots of fluids and incorporating electrolytes + trace minerals into your diet to help replace what's been lost due to water weight loss. I take both electrolytes and trace minerals on a daily basis and they are crucial to a healthy Keto diet.
If you are not familiar with the Keto flu you can find more information on this website. Also, the symptoms should get better in a few days as your body gets used to the new diet.
As a note, Dr. Eric Berg has been super helpful in my personal journey on Keto. He explains things from a medical, physiological perspective while keeping the concepts easy to understand.
4. Keeping Track of Macros:
One key part of the ketogenic lifestyle is tracking and maintaining your macronutrients, which is the breakdown of proteins, fats, and carbohydrates that make up every meal you eat. This can be difficult for those who are not used to counting numbers, but it's essential if you want to stay in ketosis and reap the benefits of this diet.
To help with this, there are many apps available for tracking macros so you can easily monitor what you're eating each day. In addition, it's important to keep a food journal so you can track how your body is responding to the changes in your diet.
After doing Keto for a while and getting used to what you can and cannot eat, you may no longer have to keep track of your macros. At that point, it becomes more of a choice than a necessity.
5. Social Pressure: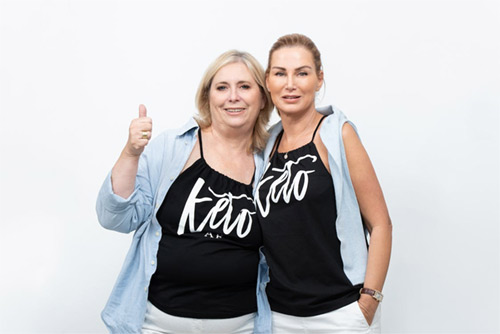 When trying any new diet, you may face social pressure from family and friends who don't understand or agree with your choices. This can be difficult to handle, especially if you are surrounded by people who don't support your decision. I've been through it and to be honest, this occurs simply because of their lack of knowledge. Stand strong and value your health over the opinions of others and you'll only be better of for it.
It's important to remember that this is a lifestyle change and not something you have to do alone – find other people who also practice the ketogenic lifestyle for moral support and inspiration. This could be an online community or even just a friend who is also on the same journey as you.
6. Meal Prep Time: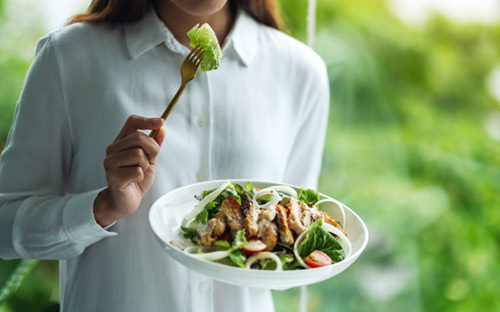 Preparing keto-friendly meals can take more time than usual since you have to make sure everything is low in carbohydrates and high in fat. This means spending time researching recipes, finding substitutes for certain ingredients, and planning meals ahead of time so you don't end up eating something that is not allowed on the diet.
Below is a brief list of keto-friendly ingredients that can be used instead of standard high-carb ingredients.
Monk Fruit and Stevia instead of sugar
Almond flour or coconut flour instead of regular flour
Almond milk, pistachio milk, or heavy whipping cream instead of milk
Shiritake root and Kelp noodles instead of pasta (check out these keto pasta alternatives)
To save time, it helps to create a grocery list before going shopping and make extra food on days when you have some extra time so you can store it for later use. Additionally, meal-prepping with friends or family members can help make things go faster while also connecting with people who are also trying to make changes in their lifestyles.
Challenges of the Keto Diet: Final Thoughts
Overall, I can say through personal experience that the Keto diet has transformed my life for the better. Through this journey, I've better understood the old adage of "You are what you eat."
The ketogenic diet, when done in the right way, is an effective means of getting healthy, losing weight, and increasing your energy levels. However, it can be challenging at first because of all the changes you have to make in order to stay on track with your goals. Any challenges of going Keto are well worth overcoming in my opinion. Trust the process and know that as you grow out of any old carb or sugar cravings, it only gets easier with time. Within the first few weeks of starting keto, my body became adapted and many of the old cravings had gone away.
The key to success is finding resources that will help you along the way – from tracking macros to researching recipes – so you don't feel overwhelmed or discouraged during this transition period. With dedication and consistency, anyone can become successful following a keto lifestyle.
Please know this information is not considered medical advice. I'm simply sharing some of the experiences I've had with the ketogenic diet. Consult your doctor or healthcare provider if you're considering making changes to your diet or lifestyle.