The specialty coffee subscription industry is fiercely competitive with many players each offering their own unique take on the best coffees in the world. Some of these companies, like Angel Cup, target the connoisseur who wants a fully interactive experience where you can plot out your specific taste profile and compare tasting notes with other coffee lovers around the world. Other's take a much simpler but no less enjoyable approach where the focus is on just delivering the freshest and purest coffee available. True Coffee Company is one such brand. We recently received 3 bags of their award-winning coffee to test out. Check out our True Coffee Subscription review below to see how their coffee fares.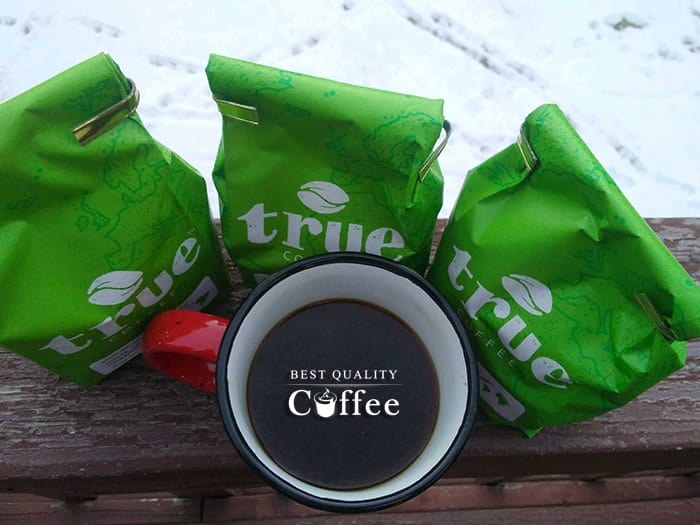 As a brief introduction, True Coffee uses micro-lot coffee. This is a key point and something you should look for when searching for the best specialty coffee subscriptions out there. For those who don't know, micro-lot coffee is considered the best a given coffee farm has to offer. Micro-lot beans are exclusively selected for their exceptional and highly desirable characteristics. A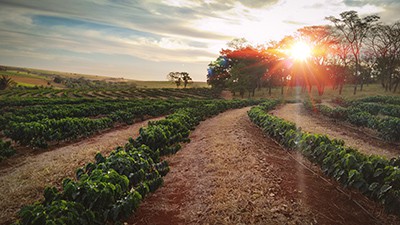 commonly used analogy to describe micro-lot coffees is that of an apple orchard. Say you have an orchard of apple trees that produces apples that vary in quality. Say a small section of this orchard produces some unbelievably delicious apples, far superior to anything else on the lot. Rather than include these in the lot's batch, these particular apples are set aside and sold separately as the best of the best. The same principle applies to micro-lot coffees. It's for this reason that micro-lot coffees are regarded as very desirable beans.
In addition to sourcing their product from micro-lots, True Coffee takes it a step further and uses only beans that have been rated 82+ by the official standards set by the Specialty Coffee Association.
In my time in the coffee industry, I've noticed a strong connection between how conscientious a coffee company is and the quality of the coffee they produce. True Coffee goes well beyond the requirements of Fair Trade as they generously donate a portion of all their sales to their farmers. Additionally, they work closely with non-profit organizations who help the very communities that grow their coffee. Due to the company's strong relationships with selected family farms, they've been able to produce a highly traceable coffee. This another key point in determining the legitimacy of a coffee company.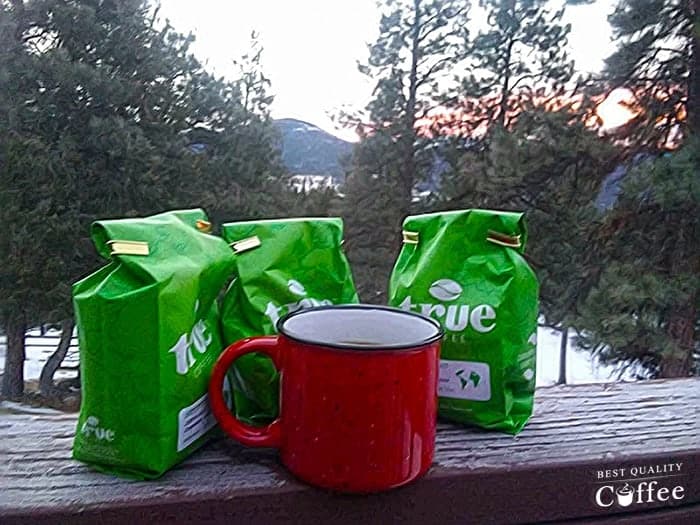 True Coffee Subscription Review – Taste
So now that we've set the bar fairly high as far as expectations go, let's get into how the coffee tastes. For our True Coffee subscription review, we sampled 3 different varieties from Kenya, Costa Rica, and Honduras. I prepared the coffee using a French Press. I'm partial to this brewing method because it really accentuates the body and natural flavors of the coffee.
Often times when testing out a specialty coffee subscription it can be hit or miss depending on how well the curated coffee matches my taste profile. However, it so happened that all three varieties were exquisite in flavor, body, and complexity. Each one offered a totally different but equally enjoyable coffee experience. When you drink micro-lot coffee, there's often a certain cleanliness and refinement that comes with it. This is readily apparent in all of the sampled coffees.

The single-origin Kenyan coffee was my hands-down favorite with its vividly bright and fruity characteristics. I know this description is typical of African coffees but even so, this coffee is anything but typical. There's distinct crispness to this coffee that denotes an authenticity found only in the best beans. The tasting notes speak of a rounded acidity which is also true to form. The single-origin Costa Rican coffee from the coveted Tarrazu region was also a delicious treat with its rich dark chocolaty undertones complemented by a subtle grape jam flavor. This made for an outstandingly complex yet balanced taste. There's something to be said of being able to combine two flavors that occupy different ends of the flavor spectrum into a such a unified taste. Lastly, we have their Honduran bean which had a smooth combination of chocolaty and citrus notes.
To me, the important takeaway from this is that all three were winners. Maybe it was just "coincidence". But in my opinion, the more likely answer is just that True Coffee Company produces impeccably high quality coffee across the board worthy of the awards they've already won.
True Coffee is one of those companies that's easy to support as they embody the spirit of a 'true' specialty coffee company. From their commitment to sustainable growth and fair trade practices to their professional packaging and unmatched micro-lot beans, these folks clearly know what they're doing. What a pleasure it was to enjoy a top-notch product from a company doing top-notch good in the world. The name of their company couldn't be any more fitting.
If you've already had a chance to try this coffee subscription and would like to leave a True Coffee Subscription review, we'd love to hear from you.
Check out our Ultimate Winter Coffee Giveaway featuring $440 worth in specialty coffee prizes provided by True Coffee. Prizes include having exotic varieties of True Coffee sent to your door for 6 months.