Updated 9/21/23: There are many coffee lovers around the world who'd never dream of drinking their magic brew without sugar or cream. These individuals often balk at the idea of drinking pure black coffee. But this is likely because they've never tried a coffee bean that was good enough to be enjoyed on its own merits. It's in this vein that we present to you a list of the best black coffee on the market guaranteed to expand your horizons and tantalize your taste buds.
Below is a brief summary of our top 3 choices. The full is available at the bottom of this article.
Brilliant floral notes of Hibiscus, lime, tangerine

Low acidity with very full flavor

Get 10% off with code: BESTQUALITY

Caramelized Sugars, Nutty, Chocolate, Rich notes

Sourced from Peruvian highlands

Get 20% off with code: BQC20

Incredibly clean and robust flavor. Ideal for coffee purists

USDA Organic and Fair Trade Certified Guatemalan coffee

20% offf by signing up for newsletter
Reasons to Drink Black Coffee
The benefits of black coffee are many.
Summary reasons to drinking black coffee:
Health benefits: Black coffee is low in calories and fat, and it contains antioxidants that can benefit your health. Studies have shown that black coffee may reduce the risk of type 2 diabetes, Parkinson's disease, Alzheimer's disease, and liver disease.
Keto-friendliness: Black coffee is keto-friendly, which means that it contains very few carbohydrates and can be enjoyed on a ketogenic diet.
Ability to maintain a fasted state: Black coffee does not break a fast, as it contains virtually no calories. This makes it a popular beverage for people who are intermittent fasting or practicing other forms of fasting.
Black Coffee is Flavorful (If You Pick the Right Ones)
Contrary to popular belief, black coffee does not have to be "plain". Gone are the days when black coffee was tantamount to drinking an unbearably bitter, burnt, and boring brew of darkness.
In fact, roasters and brewers are increasingly focusing on delivering the most exquisite coffee experience that requires no additives to your cup of joe. Many of these roasters are part of the specialty coffee or Third Wave coffee movement that treats coffee not merely as a commodity but as a high-end multi-sensory experience. This movement can be compared to the craft beer movement.
Coffee at this level is typically processed, roasted, and brewed in a manner to accentuate all the natural and subtle flavors of the original coffee bean. As such, the resulting is not only palatable but a joy to experience.
The best back coffee will deliver more refined flavors full of subtle notes that would otherwise be muted by the presence of cream and sugar.
Black Coffee is Healthy
First, the absence of sugar is only a good thing when it comes to health. There are several advantages to not adding sugar, flavored syrups, or any other high calorie and fatty additives. For starters, you're filling your coffee with unnecessary calories. Rich mocha lattes can end up being nothing more than a glorified milkshake.
Some people may believe that coffee is absolutely off-limits due to dietary restrictions from sugar-related diseases such as diabetes. Fortunately, that is not the case if we're talking pure black coffee. Those on the ketogenic diet (which I happen to be) know very well that black coffee is keto-friendly.
Related Article: Best Keto Coffees
Coffee on its own can be quite beneficial to your health. It includes antioxidants, improves cognitive thinking, and can even boost your metabolism.
Related Article: Health Benefits of Black Coffee
A normal cup of black coffee has roughly 2 to 4 calories per cup, however this increases dramatically when sugar or artificial sweeteners are added.
Black Coffee Doesn't Break Your Fast
Another huge benefit of drinking coffee is that it doesn't cut on the digestive system being that it has virtually no calories. Therefore, drinking black coffee keeps you in a fasted state. For those who are fasting, coffee is a literal God-send. I know for me personally, it's made fasting much easier and infinitely more pleasant.
While black coffee doesn't cut on your digestion, the caffeine present does act as a mild diuretic and can cause you to have to urinate. Additionally, coffee can have a laxative effect for some and can cause you to have to poop. In this regard, coffee is sometimes known as the world's best tasting laxative.
In addition to adding unnecessary calories to your coffee, adding sweeteners dilutes the coffee's inherent aromas and flavors. Roasters nowadays, especially those in the specialty coffee industry, focus in creating a perfect cup of coffee to be enjoyed exactly as it is. Coffee subject to such high-standards is roasted to bring out all the natural and nuanced flavors of the coffee bean in all of its purity. In that regard, such coffee is grown, processed, and roasted to be drunk as black coffee.
Summary of the benefits of black coffee
Reduce sugar and fat intake
High in antioxidants
Caffeine content improves focus and concentration
Virtually no calories and so is fasting-friendly
Keto Friendly
Best Flavored Black Coffee
For those who prefer a sweeter coffee but don't want the accompanying calories or insulin spikes, consider drinking flavored coffees. Remember, flavored coffees can still count as "black coffee". In fact, some of the best black coffees are in fact flavored coffees.
The coffee world is full of classic and exciting flavors such as Cinnamon, Hazelnut, French Vanilla, and the seasonal favorite Pumpkin Spice to name a few. Flavored coffees tend to be subtle and refined. In other words, don't expect it to taste like a Frappuccino with hazelnut drizzle and chocolate syrup. The best flavored coffees are much healthier than those sugar-loaded cream concoctions that are frequently mistaken for coffee 🙂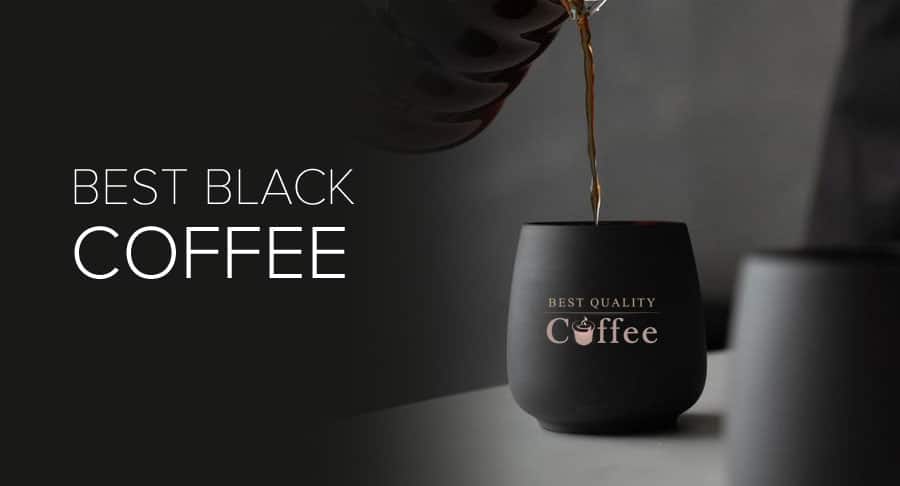 Best Tasting Black Coffee 2023
This award-winning coffee from Spirit Animal Coffee starts off our list of the best black coffees of the year. Not long ago, we had a chance to try Spirit Animal Coffee and were most impressed by the full-flavored specialty-grade brews they had to offer. Their coffee beans are processed and roasted in a manner that maximizes the beans natural flavor profile so you're getting more than just a regular coffee experience. Spirit Animal's Cup of Excellence Parainema in particular offers grand notes of hibiscus, lime, and tangerine. Whether you're a specific fan of Honduran coffee or not, these SCA rated beans will delight your senses.
Use our exclusive Spirit Animal Coffee discount code and get 10% off your entire order: BESTQUALITY
Microlot Coffee that ranks as the top 1% of beans in the world
Sourced from organic farms in Honduras
Selected by BQC as one of the best Honduran Coffees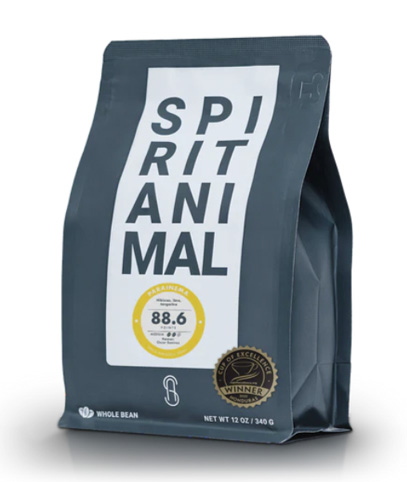 Continuing our list of the best black coffees is Fabula Coffee. This coffee incidentally shares many similarities with Lifeboost while still offering its own unique profile. It's low acid, single origin, organic, specialty-grade, and mold free making already a significant cut above other coffees.
It's flavor is superbly clean and robust which is one of many reasons that it's best taken without sugar and cream. The best black coffees on this list are the ones that impressively express the natural flavor of the bean. Fabula has done a fantastic job with sourcing a very high quality bean from Peru that delivers everything you'd expect from specialty-grade coffee.
Caramelized Sugars, Nutty, Chocolate, Rich notes
Sourced from the Peruvian highlands and medium roasted to perfection
Use this Fabula Coffee discount code to get 20% off: BQ20
Peak Performance Coffee's organic coffee is another superb choice for those looking for the best tasting black coffee. This coffee sources high altitude beans from Guatemala and medium roasts them to perfection. Like some of the other coffees on this list, Peak Performance Coffee won our BQC Editor's Choice award for its desirable flavor profile. It's flavor is as clean as it is robust. With 100% satisfaction guarantee and an attractive price point for coffee of such quality, it's a win / win. Check out our full Peak Performance Coffee review for additional details about this coffee.
Single Origin Coffee, USDA Organic Certified, Fair Trade Coffee, Mold Free
Super Smooth with virtually no bitterness
Low Acid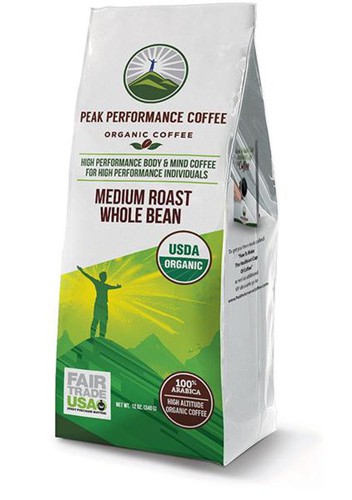 Lifeboost's Embolden Dark Roast is a single origin coffee harvested in Central America. For the record this is by no means ordinary coffee and it's our top pick for the best black coffee for a variety of reasons.
For starters, it's phenomenally clean allowing the specialty-grade coffee bean's natural flavors to express themselves. This coffee is remarkably fruity yet more savory and balanced than most dark roasts. It also packs a very full-bodied profile leaving a smooth aftertaste.
Not only is this a wonderfully well-complex dark roast, but it also has a number of health advantages that aren't often found in dark roast coffee.
The beans are picked by hand and washed and rinsed in natural spring water, with no pesticides or other possibly harmful chemicals used.
This coffee also has low acidity, making it ideal for coffee lovers with delicate stomachs or those suffering from IBS (irritable bowel syndrome).
Use this Lifeboost discount code to get 20% off: BESTQUALITY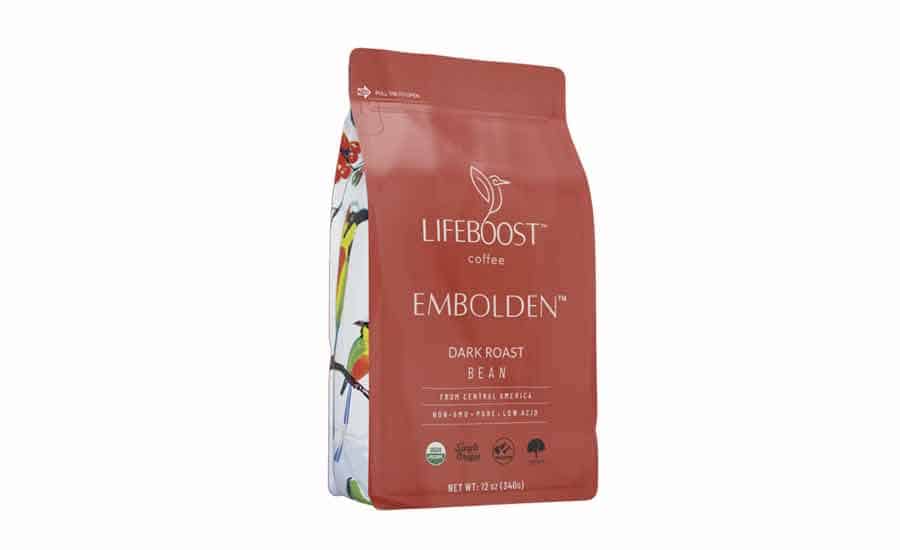 Big Island Coffee Roasters (BICR) has graced many of our "best of coffee" series so their appearance on this best black coffee list is no surprise. In particular, their 100% Kona coffee bundle is nothing short of a coffee heaven for those who appreciate a smooth yet complex flavor profile. That said, it's a coffee we'd recommend only drinking "black" in order to savor all of the bean's natural subtleties and fine notes. This bundle includes three of their top Kona offerings in a variety of roasts ranging from medium-light to dark. It's also worth mentioning this brand is the most award-winning roaster in Hawaii.
Experience the rich, smooth flavor of Kona coffee, grown in the unique microclimate of the Hawaiian Islands. Kona coffee is known for its low acidity, smooth texture, and complex flavor profile and BICR has truly perfected the art of growing and roasting this incredible bean.
100% Kona Peaberry: Caramel, cacao, cinnamon, plum; sweet and smooth. Medium-light roast.
100% Kona Coffee (Kona Moon): Dark chocolate, hazelnut, graham crackers; smooth and balanced. Dark roast.
100% Kona Coffee (Kona Bloom): Honey butter, toffee, nougat, jasmine, cacao, stone fruit; light and syrupy. Medium-light roast.
Buy Big Island Coffee Roasters
In the eyes of many coffee snobs, Stumptown Coffee is one of the founding fathers of the specialty coffee industry. Their Evergreen blend which sources coffee from Honduras and Ethiopia is a true delight to the senses and one of those special coffees that's best enjoyed black. This blend combines citrus and chocolatey flavors in an especially refined and balanced way. Medium roasted to perfection, this coffee is a fan-favorite amongst both coffee connoisseurs and casual drinkers.
Crisp, clean citrus flavors with
Dark chocolate and apple
Notes of creamy chocolate and vanilla sweetness.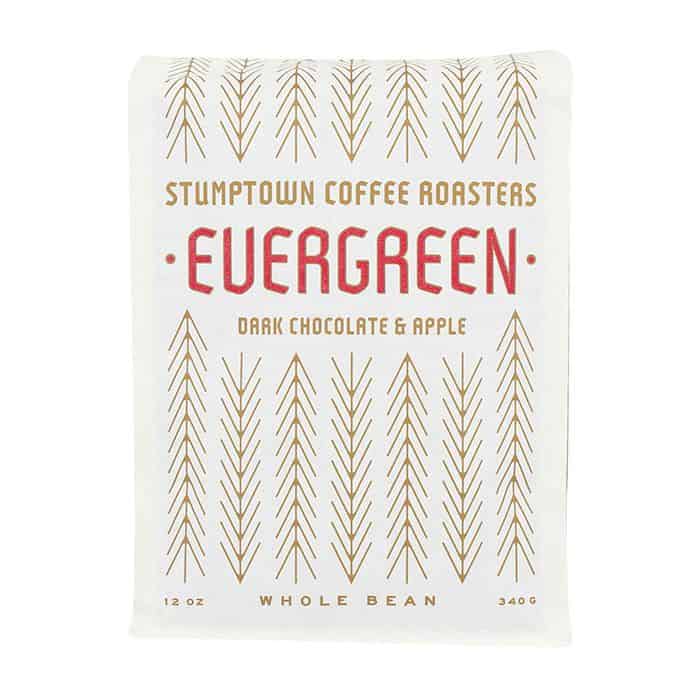 We have something a touch darker in flavor for our next selection on this list of the best black coffee on the market.
Kicking Horse Coffee sources beans from small farmers in Indonesia, South and Central America, and roasts them in Colorado, right in the heart of the Rockies.
The 454 Horsepower blend shows that not all dark coffees are bitter. It contains chocolate undertones and a creamy, thick texture. It features a wonderful full body profile that will help you fight the impulse to mix it with anything else.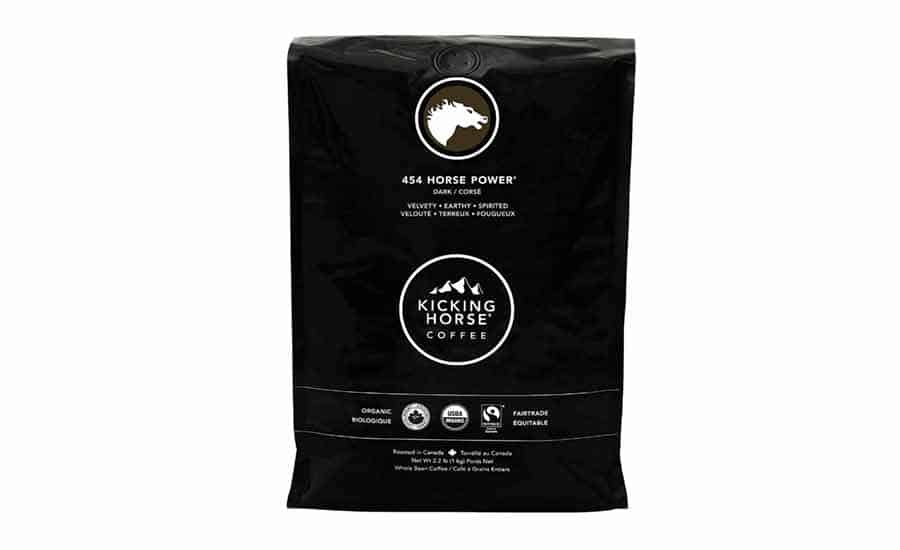 African varietals have always been renowned for their crisp and lively flavors, and Volcancias' Kenya AA coffee does just that.
This coffee is a medium roast with characteristics that are crisp and zesty. It has a berry-like sweetness that is wonderfully tempered with savory undertones, leaving a pleasant and well-balanced aftertaste.
This is a great place to start if you're new to drinking black coffee. Use our exclusive Volcanica Coffee discount code and coupon to get you 12% off your entire purchase. Code: BESTQ12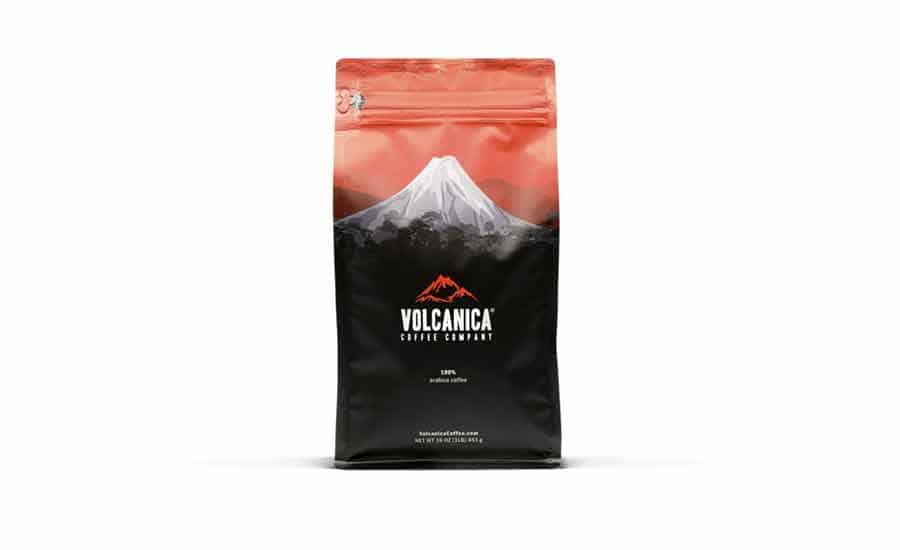 Intelligentsia has been in the specialty-coffee business for longer than most coffee drinkers have been alive. Their flagship espresso blend is one of their most impressive offerings sourcing beans from Colombia and Brazil. This artful combination of flavor profiles produces a syrupy sweet espresso that will impress connoisseurs with particularly high standards. Intelligentsia's espresso blend is described as having deeply rich chocolate and molasses.
Intelligentsia engages is direct trade practices to ensure farmers receive fair prices for their services while passing on savings to their customers.
These coffee beans are grown in South America, notably in the volcanic soil of the Panamanian highlands. They are a delicate blend of Robusta and Arabica beans.
Because of the Robusta combination, these beans are far more acidic than the coffees previously stated. But it still manages to strike the perfect balance between light and dark roast coffee.
It has bright and fruity notes, as well as pleasant, sweet aromas, and a smooth and creamy texture. Its moderate, yet crisp profile is ideal for easing into your day with your morning coffee without producing overpowering flavors.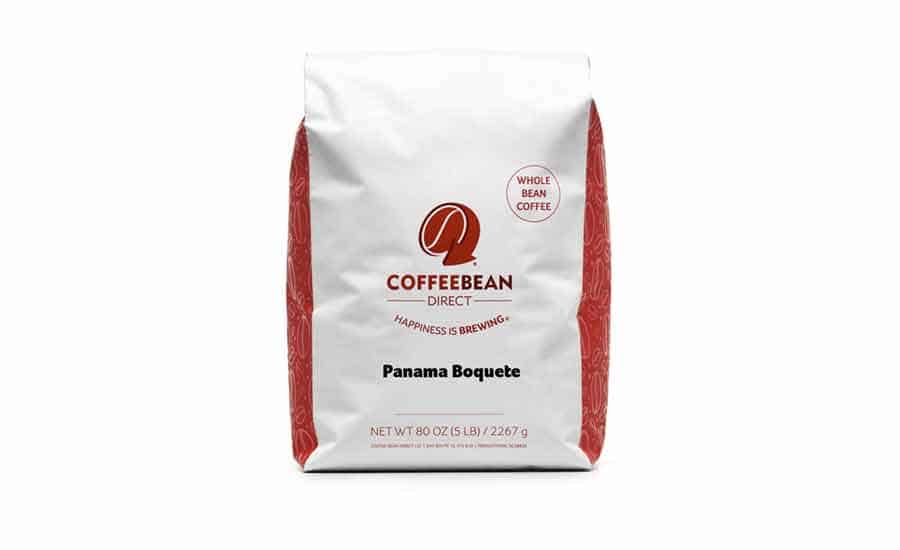 This is an ideal choice for individuals who like a bit more sweetness in their morning joe, but without adding any extra sugar. This blend of beans sources 100% Arabica coffee beans from Colombia, Guatemala, Brazil and Sumatra and yields a very rich, velvety texture. Like some of the other coffees on this list of best black coffees of 2023, this is a low acid brew as well so it'll be gentle on your stomach.
Koffee Kult Dark Roasted beans are best described as strong, bold, yet uncompromisingly smooth. These specialty-grade beans have a flavor profile that's surprisingly complex for a dark roast.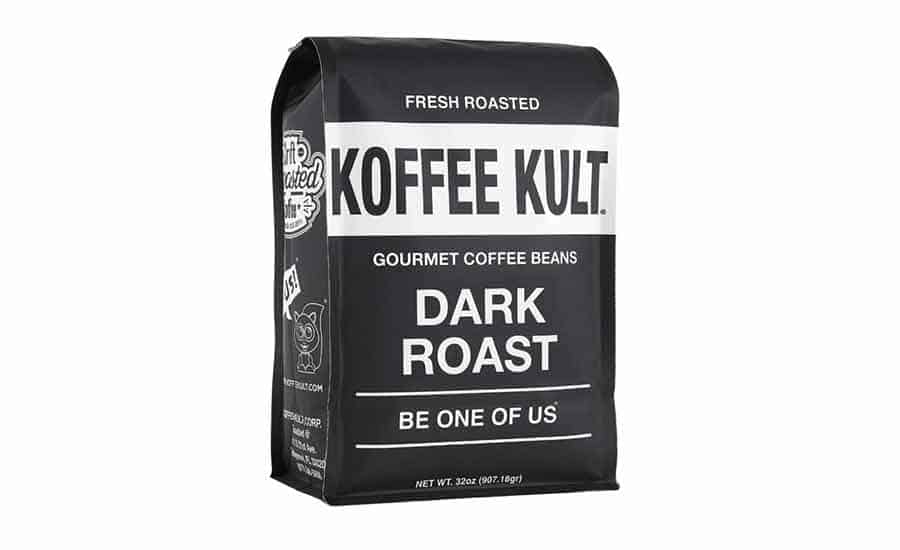 As this list of best black coffee options proves, coffee doesn't need sugar and milk to be flavorful.
FAQ's about the Best Black Coffees
Can you lose weight by drinking black coffee?
The answer is yes. Coffee can certainly help you lose weight provided you eat an appropriately balanced and healthy diet. Of course, weight loss is contingent upon many factors the biggest of which is caloric intake. However, drinking black coffee can help give you extra energy in your workouts as well as increase your metabolism. In fact, many people often drink coffee prior to a workout session.
What is black coffee?
Black coffee is simply coffee that's brewed without any additional ingredients like milk, cream, or sugar. It's often consumed for its strong taste and caffeine content.
What are the health benefits of black coffee?
Black coffee is rich in antioxidants and may reduce the risk of certain diseases like liver cancer, Parkinson's disease, and type 2 diabetes. It may also improve cognitive function and boost metabolism.
Are there any negative effects of drinking black coffee?
Like with all things, black coffee should be consumed in moderation. The maximum amount of caffeine you should consume each day is 400mg which amounts to about 4 x 10oz cups of coffee. Additionally, coffee can be quite acidic and consequently, irritate those with sensitive stomachs or Irritable Bowel Syndrome (IBS). There exists a line of coffee products called low acid coffees that are designed for coffee drinkers battling this issue.
Can black coffee cause dehydration?
While caffeine is a mild diuretic, meaning it increases urine production, the amount of fluid lost through coffee is usually offset by the volume of fluid in the coffee itself. Therefore, black coffee is not considered dehydrating when consumed in moderation. Learn more.
What does the best black coffee taste like?
The answer to that will totally depend on the individual. The top black coffees will typically have complex profiles that will allow you to taste the nuanced flavors of the coffee bean. This can be a mix of characteristics from chocolaty and nutty to fruity and floral. However, the best black coffee will typically be specialty-grade. That means it's been rated at least an 80 by the Specialty Coffee Association. This rating is a reflection of the quality of the coffee bean and by extension, it's flavor.

When choosing black coffee beans, it is important to consider the following factors:
Roast level: The roast level will affect the flavor of the coffee. Lighter roasts tend to be more acidic and fruity, while darker roasts tend to be more bitter and smoky.
Origin: The origin of the coffee beans will also affect the flavor. Coffee beans from different regions have different flavor profiles.
Price: Black coffee beans can range in price from a $10 – $100 per pound. Believe it or not, the price of coffee can in some cases get up to $400 per pound. The infamous and albeit controversial coffee Kopi Luwak is one such example. With that said, most 1lb bags of coffee won't exceed $20 unless it's high-end specialty coffee.
Additional tips for brewing the perfect cup of black coffee:
Use fresh, cold water.
Grind your coffee beans to a medium-coarse grind.
Brew your coffee at a temperature of 195-205 degrees Fahrenheit.
Steep your coffee for 4-6 minutes.
Final Thoughts on the Best Black Coffee of 2023
If you've decided that black coffee isn't for you, it's possible you haven't found the correct blend yet. In today's age of specialty-grade coffee, there are thousands of specialty roasters who make it their mission to produce the greatest and most natural-tasting cup of coffee possible without the use of sugary additives or fatty dairy products. When it comes to choosing the best tasting black coffee, don't skimp on quality. With black coffee, there's no sugar or milk to mask the burnt flavor of a poor roast or a poor quality bean. Therefore, choose wisely so you get the most bang for your proverbial coffee buck.
If you're a fan of black coffee but enjoy a little extra flavor to your brew, check out our article for the best flavored coffee made specially for coffee snobs.
Additionally, if you have a palate that appreciates rare flavors, check out our selection of exotic coffees.
Pro Tip: If you're looking to get the most out of your black coffee experience, be sure you have the right coffee accessories and brewing equipment. While a shiny new espresso machine can certainly have a big impact on your final cup of coffee, you'd be surprised how often the least assuming items can you give you the biggest bang for your buck. Such items include digital coffee scales, coffee sifters, and/or quality coffee grinders.