If you're a coffee of lover of any kind, you're likely to have heard of a term called single origin coffee before. Many savvy shoppers are at least vaguely aware that it translates into "higher quality" coffee. But what does this designation really mean and why does it matter? In this article, we take a look at this question while recommending our picks for the best single origin coffee beans we've come across to date. Before we get right into it, check out our top picks below that are certain to give you a taste of what single origin coffee beans are all about.
Certified Organic, Low-Acid, Single-Origin, Non-GMO

Very smooth, robust, and clean tasting coffee

Mold free & mycotoxin free

Most award-winning roaster in Hawaii

Offers 100% Extra Fancy Kona

Exceptional clarity, fullness, and balance in flavor

Also offers specialty instant coffee

Buy 4 coffees get 15% off: BUNDLEUP15

Low acid, Organic, mold-free coffee

Specialty-grade Arabica beans from Nicaragua
---
What is Single Origin Coffee?
In general, coffee you purchase is categorized as either single origin coffee or a blend.
However, the actual definition of single origin coffee can be quite nuanced…much like the complex flavors they offer. So let's start with the simple and commonly-accepted definition.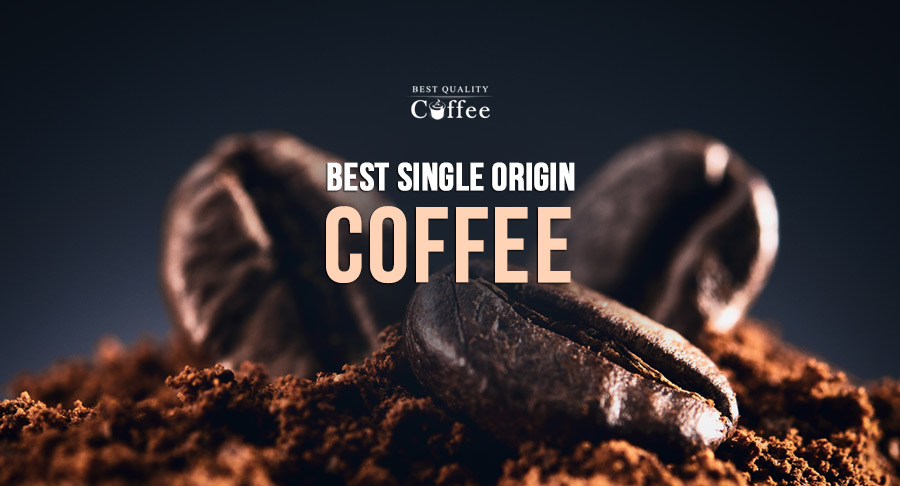 Blends versus Single Origin Coffee
Blends are a mixture of beans sourced from different geographical regions or farms where as a single origin coffee is coffee from a "single location". This location can be defined as a specific geographical region, farm, estate, or co-op.
Since the definition of a "single location" can be understood on many levels, the term single origin coffee can end up being loosely defined. Generally speaking though, you can be assured that single origin will at least come from the same country. Let's briefly discuss where the lines can get blurry.
For example, say a company sources all of their beans from Ethiopia. They can technically claim their beans are single origin even if these beans came from 100's of farms within that region. Is this given bag of coffee still considered single origin even though it's still a blend of different "farms"? As you can see, it all depends on how it's defined. At this point, this is left up to the brand itself to make this determination. When any company claims its beans to be single origin coffee, I'd recommend reading the label to get a better idea of what they actually mean.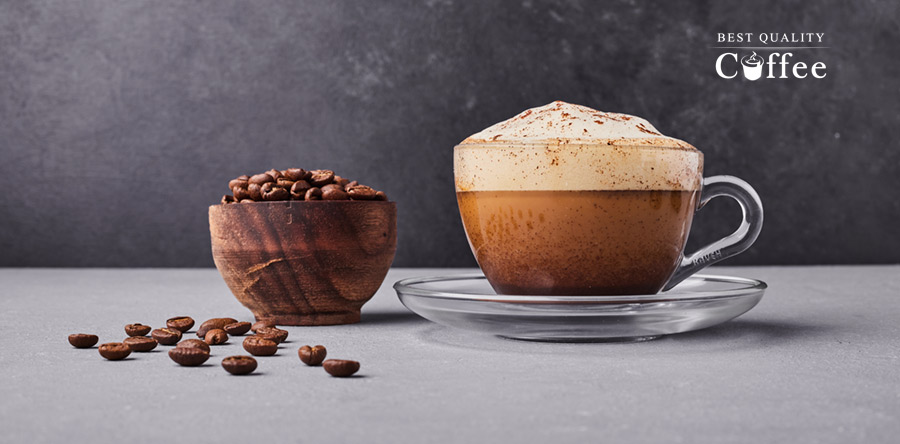 Blends take quite the opposite approach and are a mix of different beans that are usually sourced from many different countries.
In many ways, the quality offered by blends can sometimes seem like a roll of the dice. In the famous words of Forrest Gump, they are like "a box of chocolates…you never know what you're going to get". The reason for this is that blends are notorious for including lower quality beans that serve as fillers. While this is not always the case, blends have stereotypically been used to hide or mask inferior coffee.
Being that single origin coffee maintains a consistent level of quality, many coffee connoisseurs favor single origins over blends.
What does the Best Single Origin Coffee taste like?
Single origin coffee, like all coffee, varies from one bean to the next. However, when comparing blends to single origin beans, the latter yields a more consistent and uniform taste. That's no surprise since they're grown in relatively similar climates. Single origin beans also tend to offer a more complex and nuanced flavor than blends. Some single origin coffees have fruity or floral notes, while others are earthy or nutty. These beans offer a wide spectrum of flavors and it's this that has made them beans of choice when it comes to specialty coffee and Third Wave Coffee.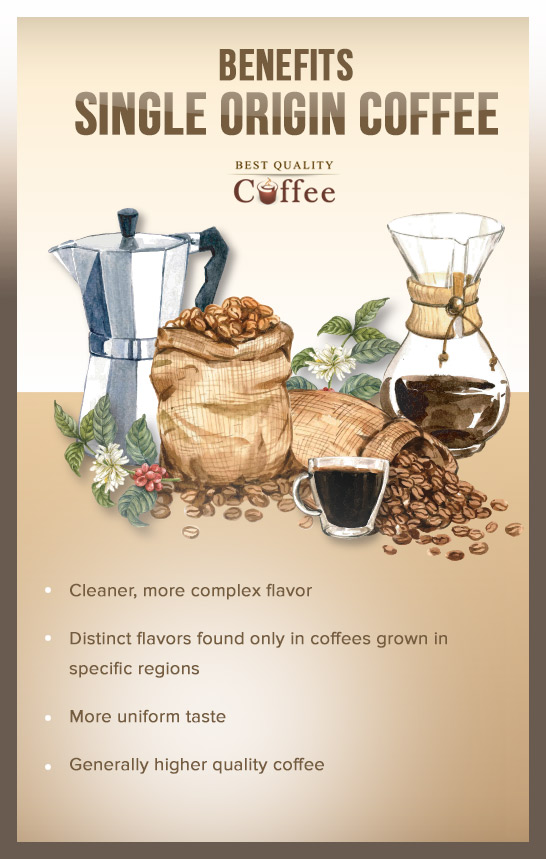 So do the best single origin coffee beans taste better than blends?
This isn't a question with a simple yes or no answer as taste is subjective.
However, it's generally accepted that single origin coffee offers the highest quality coffee experience, especially if you're the type who drinks coffee without sugar and cream. This is partly because the drinker gets to experience a given bean's natural coffee flavor in full. There are no filler beans to influence or adulterate the purity of the bean's flavor.
Compared to blends, single origin coffee usually has a more refined flavor with multiple layers of complexity. In this sense, they can yield a richer and fuller flavor profile than blends. Average blends that were created with fillers tend to taste like hodgepodge of unrelated flavors.
Personally, I will almost always prefer a single origin to a blend. The exceptions come when there's a a specialty roaster that blends together coffee from different regions while still maintaining the same quality across the board.
Other Reasons to Choose Single Origin Coffee
Coffee connoisseurs appreciate the best single origin coffees for not just their taste alone. With the best single origin coffee beans often comes an origin story that helps add depth to the coffee experience. Understanding how the coffee was grown, harvested, processed, and roasted is something that I've personally appreciated learning about as I've grown on my own coffee-drinking journey. It's hard to put my finger on it, but knowing about the story of a bean makes the drinking my morning cup of coffee more meaningful.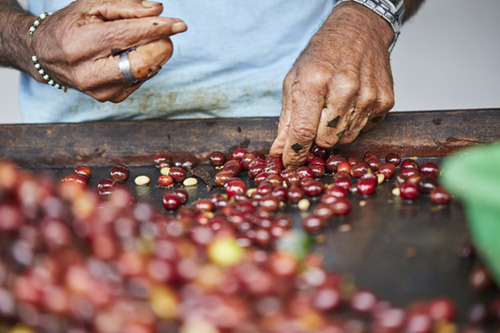 In this way, single origin coffee can offer a glimpse into a specific coffee-growing region's culture and history. Each bean carries a unique story and represents the hard work of the farmers who grew it. By exploring single origin coffees, you can discover new flavors and learn about different coffee-producing regions worldwide.
A common trait of single origin coffee is that the beans sourced ethically and sustainably. Coffee farmers who produce single origin beans typically have a vested interest in maintaining the quality of their product. They may use traditional and environmentally friendly farming methods, such as shade-grown techniques that promote biodiversity and protect the soil. By supporting single origin coffee that's grown ethically, you can also support small-scale farmers who may otherwise struggle to compete with large coffee producers.
From Ethiopian Yirgacheffe and Hawaiian Kona to Colombian Supremo to Panama Geisha, every unique bean tells an equally unique story.
Supply and Demand of Single Origin Coffee
The best single origin coffee beans are usually grown in small quantities and only during certain times of the year. This means low supply coupled with high demand. Single origin coffee is also commonly subject to higher quality control measures than standard commodity-grade coffee. These factors make it no surprise that single origin coffees will almost always cost more than blends.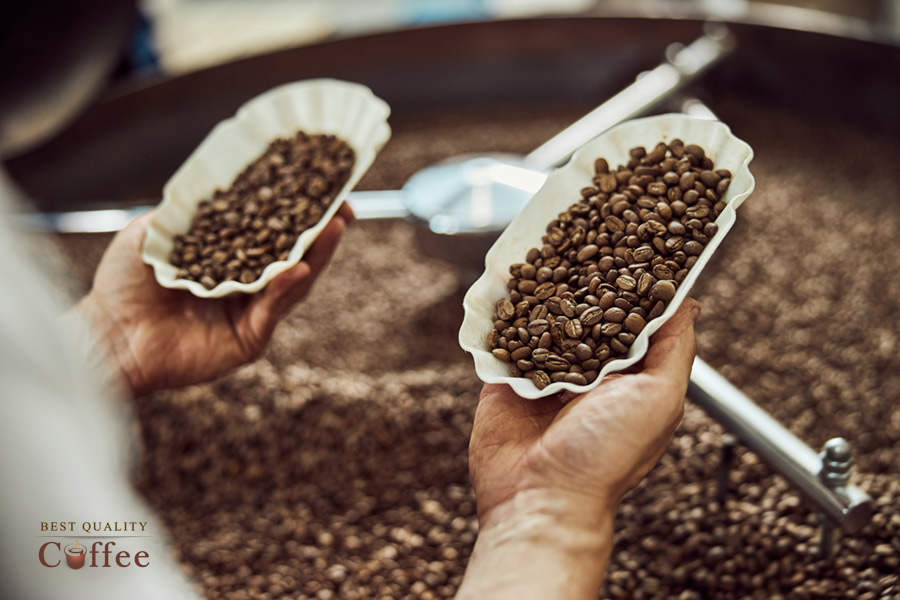 Specialty coffee roasters who target the upper echelon of coffee beans will typically target single origin coffees. For those who may not know, specialty coffee is technically defined as coffee that's been rated at least a score of 80 by the Specialty Coffee Association (SCA). These specialty coffee roasters prioritize sustainability, ethical sourcing, and flavor which can also contribute to the higher price point.
Related Article: What is Specialty Coffee
Tips for Buying the Best Single Origin Coffee
While single origin coffee can certainly be an indication of quality, it's not the only thing you should look for. Below are a few addition things to consider when making your purchase.
Know your flavor preferences
One of the biggest advantages of single origin coffee is the wide range of flavor profiles available. From fruity and floral to earthy and nutty, there's a single origin coffee to suit every palate. Sure, these flavors are reproducible to some degree in blends, but there's a noticeable difference in clarity in flavor from single origin coffee beans. To pick the best single origin coffee for you, start by identifying your flavor preferences. Do you prefer a bold and full-bodied brew or a lighter, more delicate flavor? Do you like hints of fruit or chocolate in your coffee? Knowing your preferences can help you narrow down your options and find a coffee that you'll love.
Look for fresh beans
Like all coffee, single origin coffee is best when it's fresh. Look for beans that have been roasted recently, ideally within the past few weeks. Fresh beans will have a more vibrant flavor and aroma, and they'll be more likely to offer the full range of flavor notes that make single origin coffee so special. Buying from retailers like Amazon can be convenient, but you'll almost always get a fresher beans when buying direct from the roaster's website.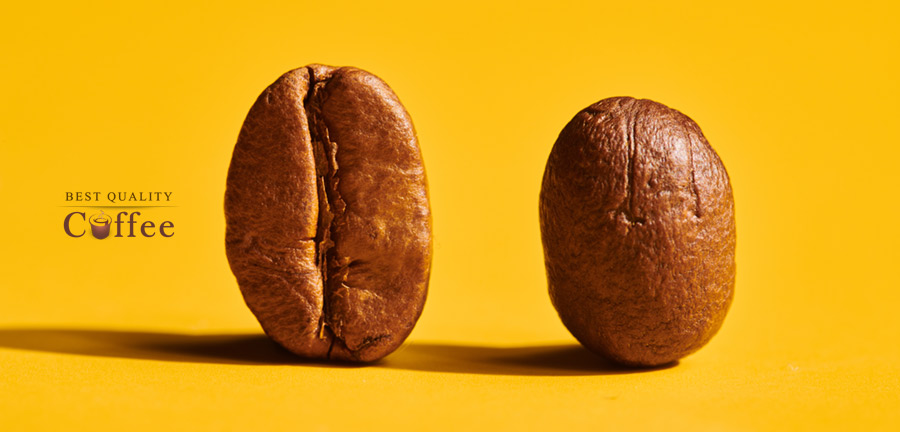 Consider the roast level
The roast level of a single origin coffee can also have a big impact on its flavor. Lighter roasts tend to bring out the more delicate and nuanced flavors of the coffee, while darker roasts can emphasize the deeper, richer notes. If you're looking for a specific flavor profile, pay attention to the roast level and how it might affect the coffee's taste.
Research the origin
The origin of a single origin coffee can provide valuable insight into its flavor profile. Coffee from different regions can have distinct characteristics that are influenced by factors such as soil type, elevation, and climate. By researching the origin of a single origin coffee, you can gain a better understanding of its flavor profile and what to expect from the brew.
Consider the Post Processing
Did you know that how a coffee is processed has a huge influence on the coffee's final flavor? After all, it's all about chemistry.
The most common methods are washed, natural, and honey.
Washed coffee is when the outer part of the coffee cherry is removed, leaving the sticky layer that surrounds the beans. The beans are then fermented in water to get rid of the sticky layer before they are dried. The result yields a coffee that tastes especially bright, clean, and full of clarity.
Natural coffee is when the entire cherry is dried in the sun, including the skin and the fruit that surround the beans. The fermentation process infuses the bean with a sweeter, fruity, and wine-like taste. If you appreciate more complex flavors, natural processed coffee is the way to go.
Honey coffee is a mix of the previous two methods. The skin of the coffee cherry is removed, but the sticky layer is kept on during drying. This creates a flavor that is both sweet and acidic.
Again, each processing method can have a significant impact on how coffee tastes, so it's essential for coffee producers to carefully choose a method that produces the specific flavor profile they're targeting.
Consider the ethical and sustainability factors
Finally, it's important to consider the ethical and sustainability factors associated with single origin coffee. Look for coffee that is sourced ethically and sustainably, with fair prices paid to the farmers who grow the beans. Single origin coffee can be a great way to support small-scale farmers and promote environmentally friendly farming practices.
The Future of Single Origin Coffee
This article discusses the pros of single origin coffee over blends. While it's true that single origin coffees have dominated the specialty coffee market, it would be totally unfair to write off the role of blends in the global coffee economy. Blends are actually becoming more popular in light of recent economic factors. For example, Arabica Coffee which makes up a majority of the best single origin coffees has increased in price to over $2/lb. This makes blends increasingly appealing for average consumers and businesses alike.
Best Single Origin Coffee: Final Thoughts
Regardless of how the coffee landscape turns out in the future, single origin coffee offers coffee lovers an experience that's worth having in more ways than one. It's gained massive popularity in recent years due to the rise of specialty coffee and the third wave coffee movement. This fact clearly demonstrates how coffee lovers are looking for more out of their coffee experience than just a morning energy boost. And coffee roasters are looking to source the best single origin coffee beans as a way of meeting such demand.
As the saying goes, knowledge is power. The more you know about your coffee the more informed your purchasing decisions will be.
What are your favorite brews that you think rank as some of the best single origin coffee roasters out there? Please let us know about them in the comments.