Single serve coffee pods and K cups® provide a convenient and cost-effective way of getting your morning or afternoon caffeine kick. But like sushi, K cups® can be a game of hit or miss where choosing the wrong k cup blend can leave you with a bad taste in your mouth. Fortunately, the market offers literally tens of thousands of different blends and flavors to choose from each with their own unique qualities. The only thing more diverse than the available coffee options are the actual preferences of the coffee drinkers themselves. So when it comes to finding the best K cups® on the market, it's going to largely depend on the coffee drinker's personal preferences.
The following list of best K cups® and coffee pods is divided into specific categories. To provide some kind of benchmark for these ratings, it's worth sharing my overall coffee preferences so you can get a better gauge for what might suit you best. I prefer medium or dark roasts with lots of body. I enjoy equally flavored coffee as much as regular coffee. I'm a cream and sugar guy. I like my coffee bold but also appreciate a very mellow blend. I like my coffee rich and not bitter. Even if these preferences are the complete opposite of yours, I still think reading the list of best K cups® and coffee pods can still be of help. Ok, now that we've got the important stuff out of the way and established a baseline, let's get right into the list.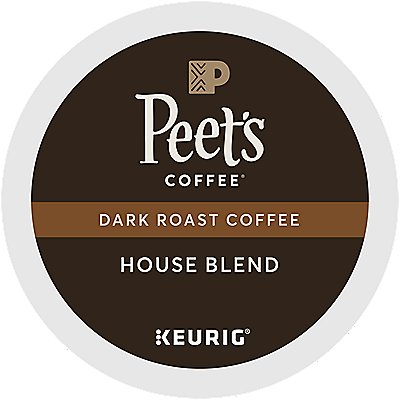 Body is the basically how the coffee "feels" in your mouth. For example, orange juice has a very different body than say water. In the same way, coffee that's full-bodied can make all the difference between a good coffee drinking experience and an amazing one. When it comes to body, Peet's Houseblend K cups® is hands down one of the best. There's a thickness and depth to this coffee that in my opinion, even enhances its existing rich flavor. It might be psychological, but Peet's is one of the few brands that have had this effect on me. Peet's Houseblend K cups® are full-bodied in every sense of the word. When you drink it, it leaves a very subtle yet soothing coating around your tongue and within your stomach. It's one of those blends where just a single sip provides the long-lasting satisfaction you'd expect in a well-bodied blend. In this regard, Peet's is the perfect choice.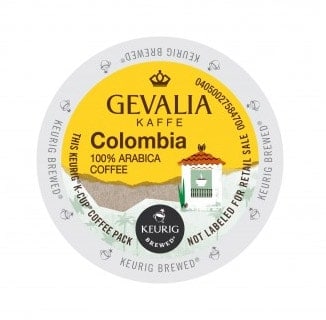 The winner for the best K cups® in the smoothness category is no surprise. Gevalia's global reputation for producing some of the smoothest coffee in the world precedes them. Many would-be or first time coffee drinkers are turned off by coffee's naturally bitter flavor. Because of it's unsurpassed smoothness, Gevalia Colombia Blend K cups® are great for introducing coffee to your non-coffee drinking friend (yes, it's possible for coffee drinkers to have non-coffee drinking friends :)). The key to "smooth" coffee is balance. Gevalia's Colombia Blend K cups® does just that by balancing the right amount of acidity with a medium roast that's nothing short of perfection. If you're looking for smooth coffee, you won't go wrong with Gevalia's Colombia K cups® .


Of all the categories of best K cups®, flavor introduces the most variables. Everyone has their own preferences. Some may like chocolate raspberry truffle with caramel swirls while others just like a simple dark roast. Having said that, I've selected Maud's Coffee Hazelnut coffee pods as the winner of the flavor category. What's surprising about this selection is that I'm not a big hazelnut fan. In fact, I always associated it with a coffee experience that was too weak for my tastes. However, Maud's Coffee has done an excellent job with creating a hazelnut blend that is bold, rich, and extremely flavorful. Many coffee drinkers know that aroma is often a good gauge of quality. While the coffee was brewing, the entire room was filled with an amazingly deep yet pleasant scent of rich hazelnut. The coffee had a distinct flavor that actually turned me into a hazelnut fan which was no easy task. Even after I finished the coffee, the fragrance from the empty cup continued to permeate the room serving as a constant reminder of just how enjoyable this blend was. One of the major appeals of this blend was just how strong the flavor was without being overwhelming. Check out our full Maud's Coffee review for more information.


This category is more about the ratio of price to environmental sustainability than it is about taste. Often times, recyclable K cups® and coffee pods cost more. If you're looking to help the environment without hurting your pocketbook, then Maud's Coffee is a great choice. Their pods are 100% recyclable and because Maud's Coffee comes factory direct, their coffee pods are attractively priced.
There you have it: a list of some of the best K cups® and coffee pods on the market broken down by category. Of course this list is in no way to be considered exclusive as there are still plenty of quality k cup brands out there. If you're looking to discover a new k cup blend or flavor, you've come to the right place.