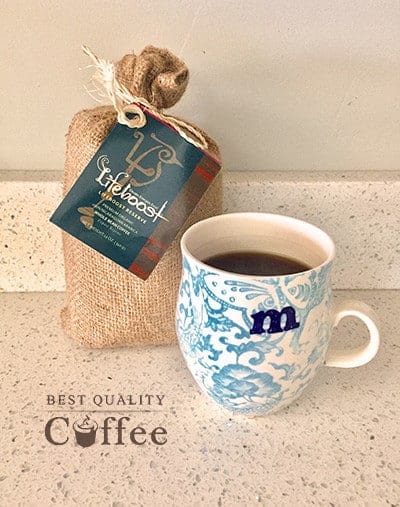 For myself and my family staying healthy, eating and drinking organic, and minimizing toxin consumption are vital parts of our daily life. Throughout this journey of staying organic and raising my family in a health-conscious environment, I came to learn that coffee is the most chemically-treated crop in the world source.
So how do you manage staying organic and healthy in a world of chemicals while still being able to enjoy one of life's most desired indulgences? In seeing the importance I place on going organic, a friend of mine introduced me to Lifeboost Coffee and asked me to write a Lifeboost Coffee reviews.
If you're not in the mood to go through my entire review, just know that Lifeboost Coffee is easily one of the best and cleanest coffees I've tried. I still encourage you to read the full article to get an idea of why I came this conclusion. It'll help you appreciate it even more. Use this exclusive Lifeboost code and get 20% off your entire order: BESTQUALITY (You'll thank me later.)
Lifeboost Coffee Reviews: Background
My friend arranged for the company to send me some samples of their top-rated coffee in exchange for my honest thoughts on it. Before sharing these thoughts on their coffee, let's briefly go over a few things about this organic coffee brand.
While there are many coffee brands out there that choose to supplement their coffee with vitamins for added health benefits, Lifeboost has a different approach. They believe that only with the purist ingredients can you have the healthiest and best coffee. It's the premise that pure coffee is naturally healthy coffee. Based on this approach, it's no surprise their coffee is pesticide-free, organic, mycotoxin-free, mountain shade grown, and sun dried without any chemicals.
Lifeboost Coffee Features
Organic
Mountain Shade Grown
High in antioxidants
Pesticide-Free
Mycotoxin-Free
Non GMO
Sun Dried
Fair Trade Coffee (select ones)
Lifeboost Coffee is grown in a one of Nicaragua's most cherished nationally protected areas. The fact that it's nationally protected speaks to the pure and pristine conditions in which their premium coffee beans grow. They are grown fair trade workers on mountains at an elevation of 5700 feet. Why is this important? The mold that produces mycotoxins are less likely to survive at all at higher elevations. The end result is mycotoxin-free coffee. Anyways, I say all this to say that selecting the purist ingredients is a priority for this company and as a health-conscious coffee lover, I really appreciate that.
It's worth noting that all of Lifeboost's coffees are sourced from Nicaragua.
Lifeboost Coffee Reviews: Flavor
Health benefits are hugely important to me. But when it really comes down to it, the only question that matters to the coffee lover in me is "how does the coffee taste?" I'm pretty particular about the coffee I drink. I'm sensitive to coffee being too bitter, too strong, or too acidic. For this Lifeboost Coffee review, I brewed their Premium Espresso in three different ways using a French press, a pour over, and a generic coffee maker.

The instant the coffee hit my taste buds, I was amazed by how consistent the coffee tasted! By that I mean, there is a uniformity to the flavor that I just hadn't experienced in even the best gourmet coffee blends. When coffee brands use only beans from one origin (single origin coffee beans), a uniquely smooth and steady flavor is produced in the coffee that lasts all the way to the bottom of the cup.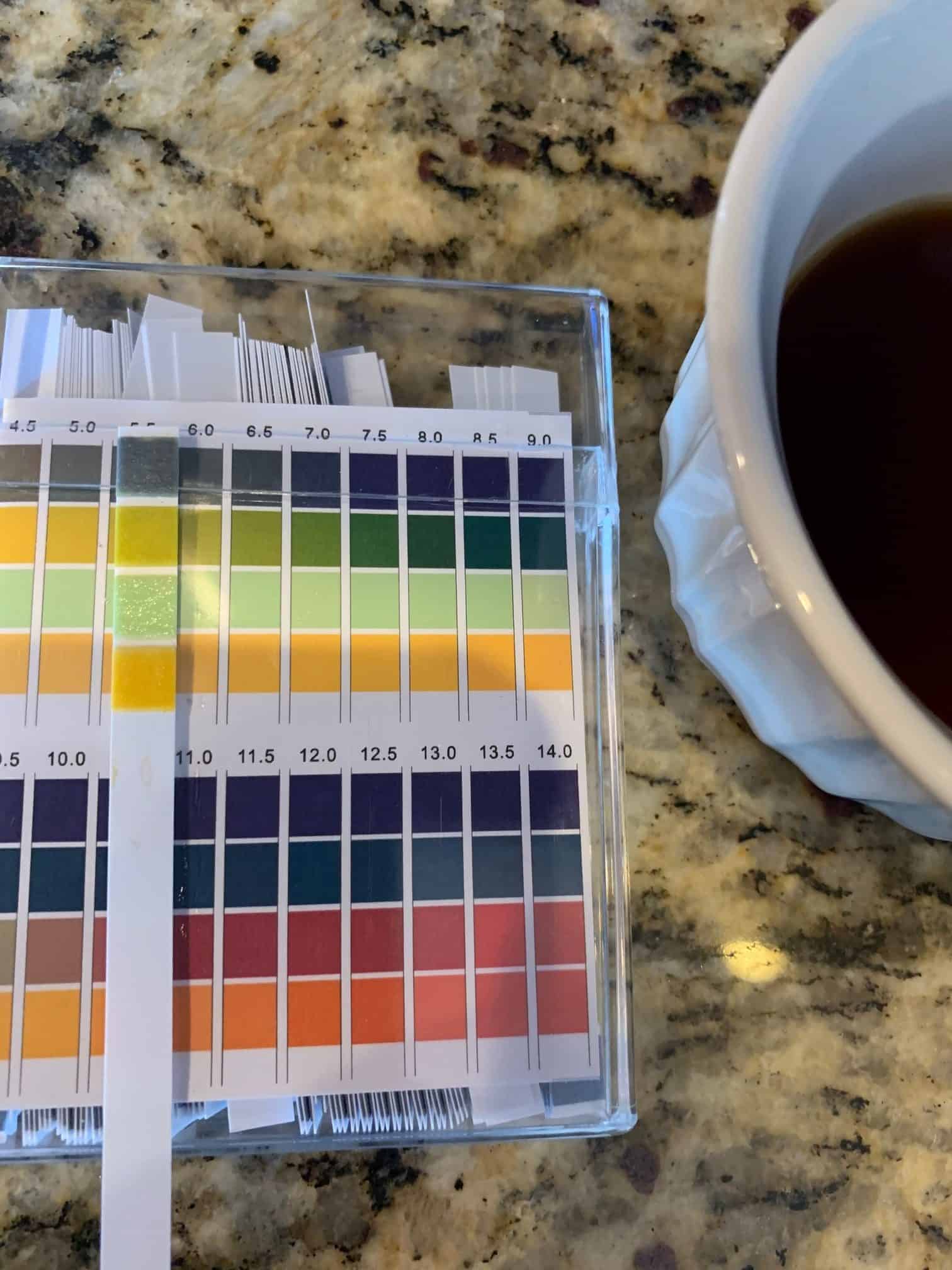 This coffee has a delicious and distinctly bold flavor which I fully savored during my first sip. Not only did I appreciate the consistency of the taste, I was instantly won over by its low acidity and unmistakably smooth texture. It's no wonder that this coffee made the list of best low acid coffees.
Anyone who is used to drinking Starbucks which tends to have an acidic flavor will immediately notice the difference. This coffee definitely has a bold flavor that's superior to many other . Fortunately, that's my preference and the deep and consistent flavor of Lifeboost was a joy to experience. What amazed me was how for all this coffee's strength and boldness, it wasn't the least harsh or bitter.
Lifeboost Coffee Reviews: Low Acid Coffee without bitterness
Most of us know that coffee is a fairly acidic drink.
One major benefit of Lifeboost's coffee is that they're all low acid. Every one of their offerings are super smooth and offer reprieve for the coffee lover with a sensitive stomach, digestive problems, GI issues, or general stomach issues. Many Lifeboost Coffee reviewers cite this brew as one of the smoothest coffees they've ever drunk. We know plenty of coffee lovers who've had to curb their coffee intake due to coffee's natural acidity. Lifeboost Coffee is a great solution for coffee drinkers in this situation.
What's unique about Lifeboost is that even though they're low acid, they're also very full flavored. This facts makes this coffee one of the best low acid coffee brands out there.
Related Article: Best Specialty Coffees of the Year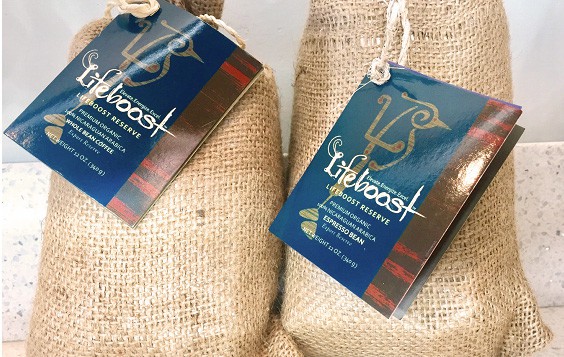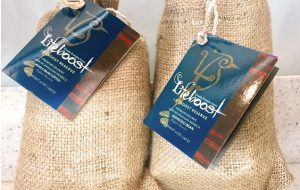 I was also thoroughly and pleasantly surprised by the quality of Lifeboost Coffee not mention their deep selection of coffee flavors. It's no fun discovering a new coffee brand only to find out that they only have a handful of flavors. This is not an issue for this company as they offer pure non-flavored coffee along with a host of fancy flavors such as chocolate raspberry truffle and smoky butterscotch. Many who may not know better might think Lifeboost just regular coffee with fancy packaging. This is one of those rare cases where the quality of the coffee actually matches and even exceeds the quality of its high-end packaging.
I guess all of this shouldn't be a big surprise considering they offer a 100% satisfaction guarantee or your money back within 60 days. This type of guarantee is almost unheard of this highly competitive industry. It also shouldn't surprise anyone that this coffee is more expensive than other generic brands prompting the question "is Lifeboost Coffee worth the money?" I think when you consider its purity, taste, and health the answer is a definitive: yes.
The verdict: I Loved it.
In conclusion, Lifeboost coffee is a deliciously bold and full-flavored brew that's set a new standard for what organic low acid coffee should taste like. There are many stellar Lifeboost coffee reviews out there already. And while I appreciate hearing other people's take on this quality organic coffee, i'm really glad I was able to confirm them through this experience.
Where to buy Lifeboost Organic coffee?
At the moment, Lifeboost Coffee isn't offered in supermarkets and grocery stores. However, you can purchase this coffee direct from the company. Use Best Quality Coffee's exclusive Lifeboost Coffee discount code for 20% off your order over $50.
Use Code: BESTQUALITY
Lifeboost Coffee Review: 5/5
Who is this Coffee Good For?
Lifeboost Coffee, created by Dr. Charles Livingston, has earned for itself thousands of positive reviews among even the most discerning coffee lovers. It's a coffee company that promotes natural living and a natural lifestyle through its approach to coffee.
Lifeboost Coffee Ethics
This company believes that good tasting coffee starts with ingredients. And when in this area, they've spared no expense. The company also sources their coffee responsibly by building relationships with small coffee farmers and the surrounding communities which they support. Lifeboost goes to great lengths to ensure fair wages and fair businesses practices throughout the supply chain.
This coffee brand has become known for its full-flavored whole bean organic coffee that expresses virtually no bitterness. It also delivers a clean tasting coffee that many coffee lovers have never experienced before.
Their whole bean single origin coffee in particular has won over the hearts of many a hard-to-please coffee lover. It delivers a very clean flavor that coffee purists will love.
For those who like flavored coffees, they'll be happy to hear that the company has a very wide selection of flavors. From Pumpkin Spice and Peppermint Mocha to French Vanilla and Hazelnut, you really can't go wrong with any of their whole bean coffee choices.
The bottom line is that while Lifeboost Coffee does cost more than your average coffee, it's well worth the money when you consider the type of coffee experience you get. Whether you're a dedicated coffee lover or just a casual coffee drinker, Lifeboost's coffee will not disappoint.