I recently spent some time with Kopi Coffee, a relatively new yet promising specialty coffee company. Based on their name you may not be surprised to know that they sell the world famous Kopi Luwak coffee or also known as Civet Coffee. However, you may be surprised to know that the company also sells an impressive assortment of specialty Indonesian coffees that also warrant the attention of the discerning coffee lover. In this Kopi coffee review, I take a closer look at what they have to offer. While I enjoyed the coffee itself, there are a couple of features about Kopi that really made me admire the company and appreciate their coffee even more.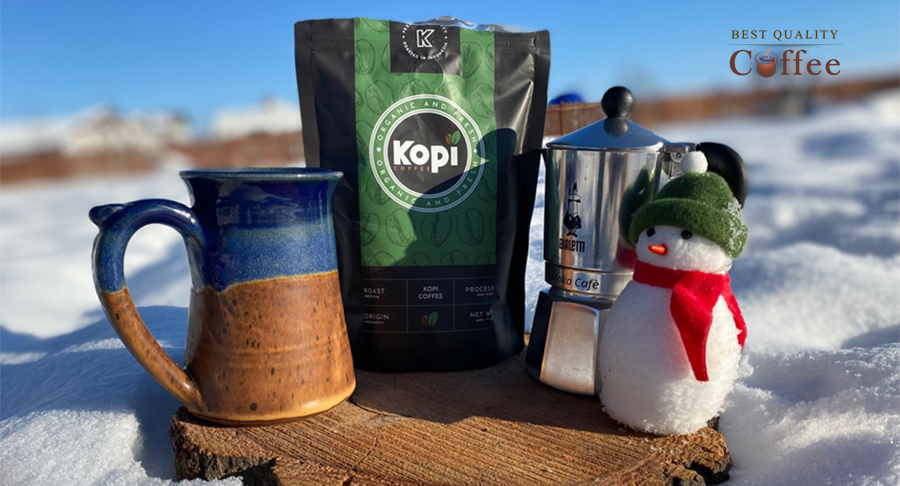 Kopi Coffee Review
The word Kopi refers to a traditional coffee beverage found in Southeast Asian nations. It has its roots from the British Malaya era and is the Malaysian term for coffee.
Before jumping right into this Kopi Coffee review, allow me to cover a few basics that will help the reader appreciate some of the more subtle characteristics of this company. Let's consider what it takes to actually produce a cup of coffee. Few really understand the comprehensively detailed process that's captured in the phrase "from farm to cup". I would estimate only a small number of coffee producers actually have their hand in the full process.
Most of the time, each step of the process involves a different participant. Farmers plant and harvest. Someone else may process the beans and wash, dry and mill them before sending them to a roaster in possibly another country. Then, as we all know; a wide variety of people can be involved in the grinding and brewing. Amazingly, Kopi Coffee does everything from start to finish. This is a rare trait in any specialty coffee company so no Kopi Coffee review would be complete without acknowledging it. They are a true "Farm to Cup" company.
Kopi farms all their coffee plants, maintaining plantations in mountainous areas across various parts of Indonesia; growing crops without pesticides and other agricultural chemicals while staying true to the definition of organic. Kopi maximizes environmental features such as altitude, climate, soil, wind and rain, using extreme patience and care to produce a very intentional coffee cherry. And that is just the initial step in their coffee producing process.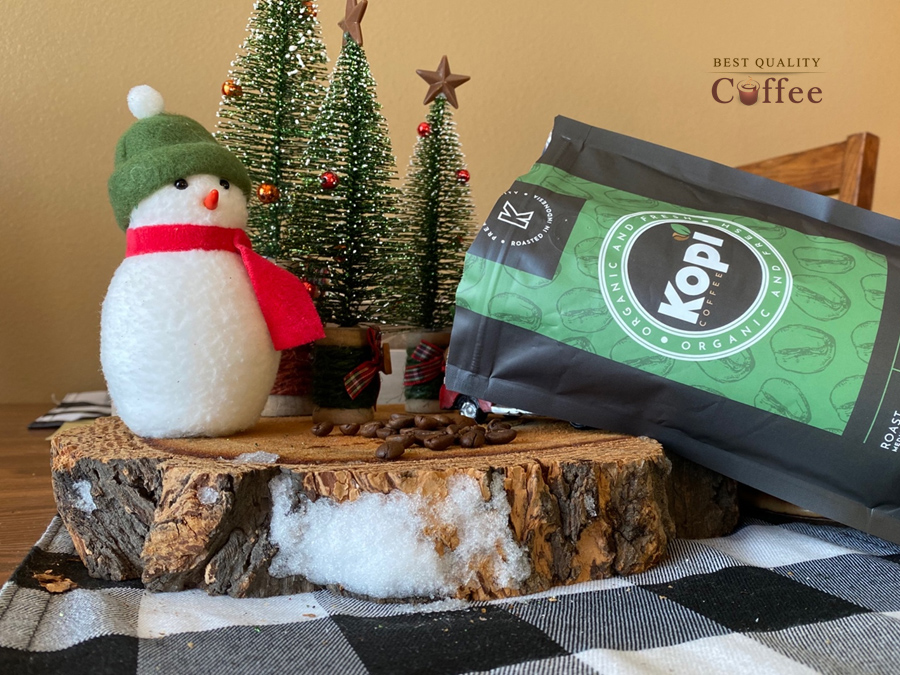 What I found extremely interesting was Kopi's commitment to old-school or traditional processing methods. Processing is generally considered the activity of transforming a coffee cherry to a green bean. This process is better known as washing. Kopi implements a variety of washing methods depending on the specific flavor profile they're developing. For instance, the Gayo Arabica bean that eventually became the Kopi coffee I tasted was grown in the volcanic soil on the slopes of Mount Leuser. The coffee cherries were harvested and then semi-washed over a roughly two-month process.
There are roughly a half dozen washing methods, or techniques to maximize different flavor profiles. Kopi carefully considers the environmental conditions that shape the coffee plant itself and then match the washing method to create a very intentional bean. The semi-washed method is generally applied to coffees that are single-origin (my favorite). This allows for all the natural flavors of the bean to be preserved in the final cup. So, as you can imagine, if something was off in the process thus far, there is no covering up an undesirable or off-putting flavor.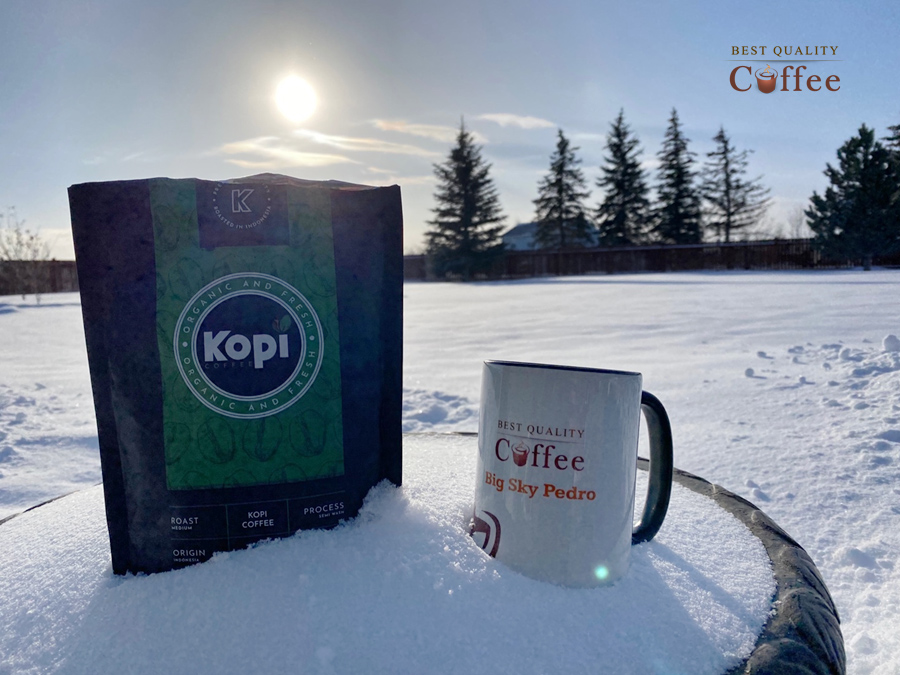 After the long semi-wash process, these Gayo beans are subject to drying, sorting and grading before the roasting process. As you can see, a lot goes into making a cup of coffee and a lot can go wrong. Kopi's process maintains a specific moisture content in the bean to ensure there is no molding or over drying. Molding is bad with no further explanation needed. Over drying tends to enhance those bitter or burnt flavors. Yes, we have all tasted that. So many things to go wrong; or, how Kopi sees it, so many things to go right in making the most excellent cup of coffee.
Kopi continues their careful and exacting methods to the roasting process. Even temperature and an even spread of beans requires a diligent attention to detail and an expert hand. Kopi knows roasting "is not a gentle process" and extreme temperatures can create extreme results. From my experience, Kopi roasting has produced an extremely fine cup of coffee.
Kopi Coffee: Tasting Notes
Now that we've spent a good amount of time covering the company, let's discuss the flavor of this coffee. I tasted the Gayo Arabica which is a medium roast. The raw beans were dry and free of any oiliness. I brewed this coffee using two different brew methods: Machine Pour Over and Moka Pot.
Both produced a very balanced flavor that I thoroughly appreciated. This coffee has a dry, light feel in the mouth which I enjoyed. There were strong flavors of woodiness with delightful complementary notes of citrus. There were also ever so subtle hints of dark chocolate in every sip as well. This coffee is so well balanced that it makes for a good choice for coffee any time of the day.
This medium roast Gayo bean is smooth, with a very distinct flavor that balances boldness with a delightfully refined sweetness. You can taste the results of the painstaking care the company takes throughout every step of the farm to cup process.
Kopi Coffee Review: Final Thoughts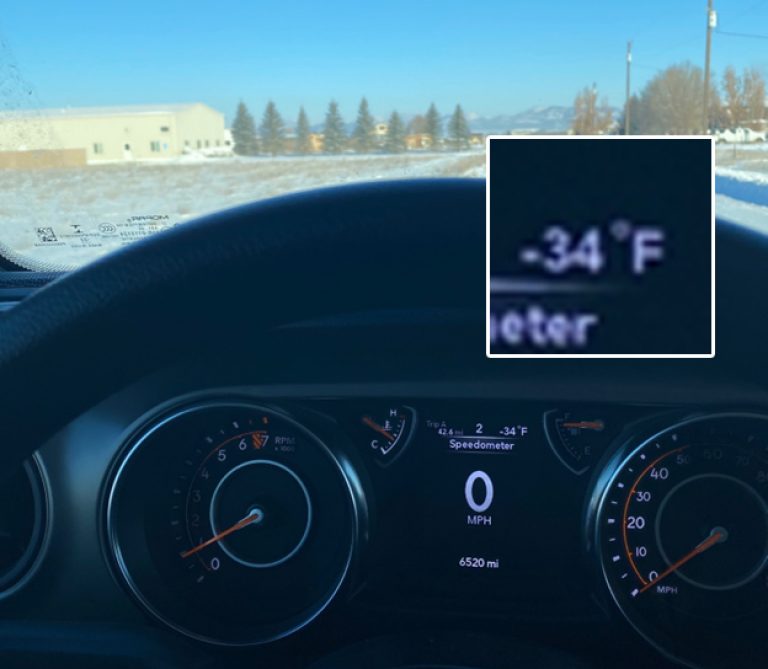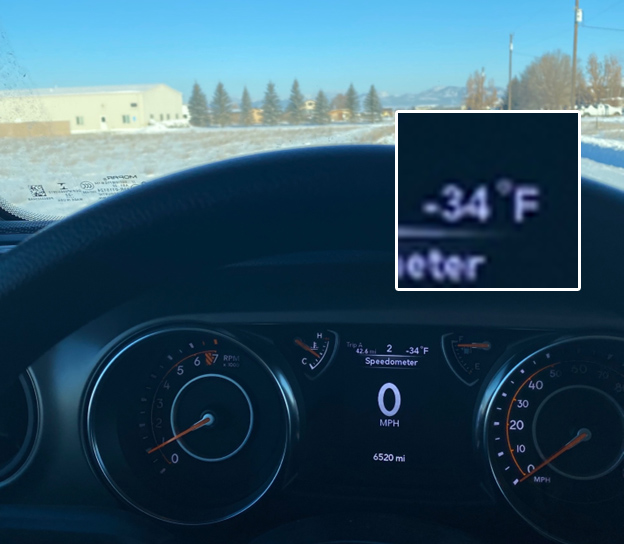 Taking a moment to consider how coffee is produced and recognizing Kopi does it all makes the appeal of this coffee producer that much greater. However, it really comes down to how good the coffee is ….and Kopi coffee is good.
I will confess, the environmental conditions to which I was subject during my time with Kopi created a bit of bias.
Over several days I would carefully grind my Kopi beans, brew a cup or two and sip and consider where this coffee actually came from. I visualized tropical island volcanoes, long rows of coffee plants growing vertically up the mountainside, beams of radiant sunshine mixed with periods of warm rain as beans rested in the wash or waited on deck for the roaster. During this time, I was actually living in record breaking cold in Big Sky Country. The current temperature in Aceh, Indonesia was in the mid 70s, while the temperature at my home was -34 (see photo). In closing this Kopi Coffee review, I can say that this is what specialty coffee is all about. As cliché as it may sound, it's not just a cup of coffee. It's an experience.
Thank you Kopi, your coffee satisfies my mouth and warms my soul.
If you're a fan of exotic coffees, check out our list of the best exotic coffees of the year