The world of Nootropic coffee is a fast growing one. However, the term is likely to have coffee lovers scratching their heads at first. For those who may not know, Nootropics are supplements that help improve cognition which can include memory, creativity, and overall brain function. A number of pioneering brands have combined nootropics with the world's greatest drink to produce the innovative concept of nootropic coffee. One of the most popular brands in this industry is Kimera Koffee. While many consider this the best nootropic coffee in the industry, I still needed to try it out for myself. In this Kimera Koffee review, I share my personal experiences with this truly unique brew.
Before getting into the details of my Kimera Koffee review, I think readers may appreciate a few quick but helpful facts about me and my relationship with coffee. It'll give anyone potentially interested in Kimera Koffee a better perspective of where my statements and opinions stem from. If you don't want context and would prefer to get right to the details, click the button below.
Skip right to the Kimera Koffee review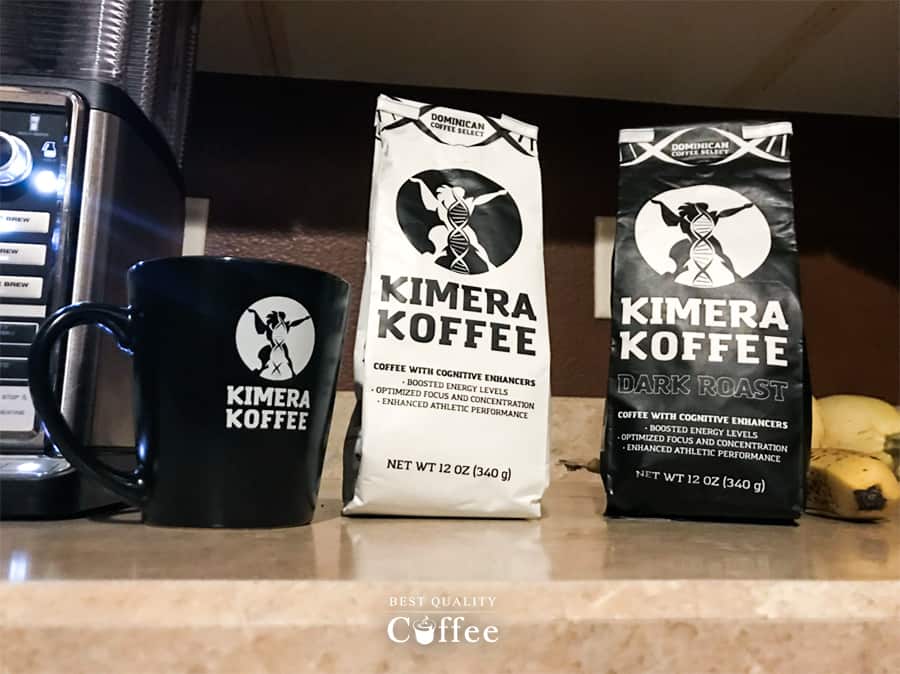 As a health conscious and active coffee lover, I usually go the route of drip, percolator, pour over, and press. I appreciate the value of high quality beans and am the type of coffee lover who is constantly striving for the perfect grind. I've come to respect black coffee as a mainstay in my arranged diet, an essential piece that brightens my mornings or focuses my afternoons. Coffee is a more than just a savory beverage for me as it's something that helps with my fitness goals and boosts my motivation. So it was with great pleasure and anticipation that I accepted the offer to sample some coffee from Kimera Koffee in exchange for an unbiased review; a quality Arabica Caturra bean supplemented with nootropics.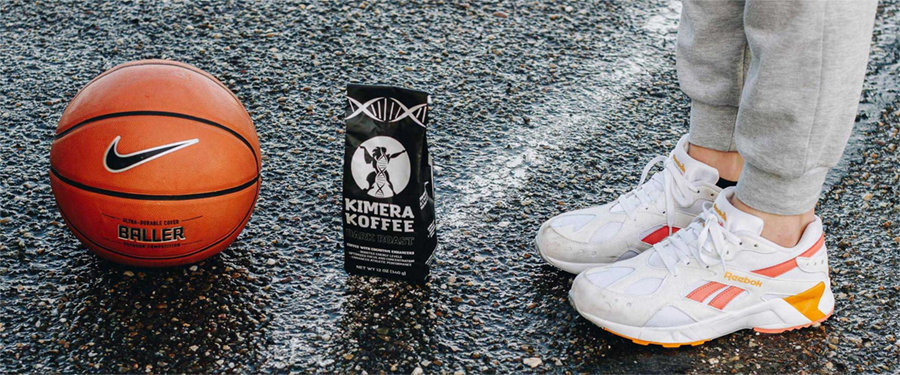 Kimera Koffee is supplemented with nootropics targeted towards the physically active and health/fitness minded person. Their premium beans are sourced from a single-estate coffee plantation located in the high-elevation climate of the Jarabocoa Mountains in the Dominican Republic. This is relevant because single-estate plantations produce the most unadulterated bean possible.
This being the case, Kimera Koffee is marketed as a consummate gourmet coffee with vitamin supplements (all natural amino acids) that can boost cognitive function, or, focus, attention, memory, and energy output. Wow! Those are all things I already seem to rely on my regular coffee for. Kimera Koffee is infused with Alpha GPC, Taurine, DMAE, and L-Theanine.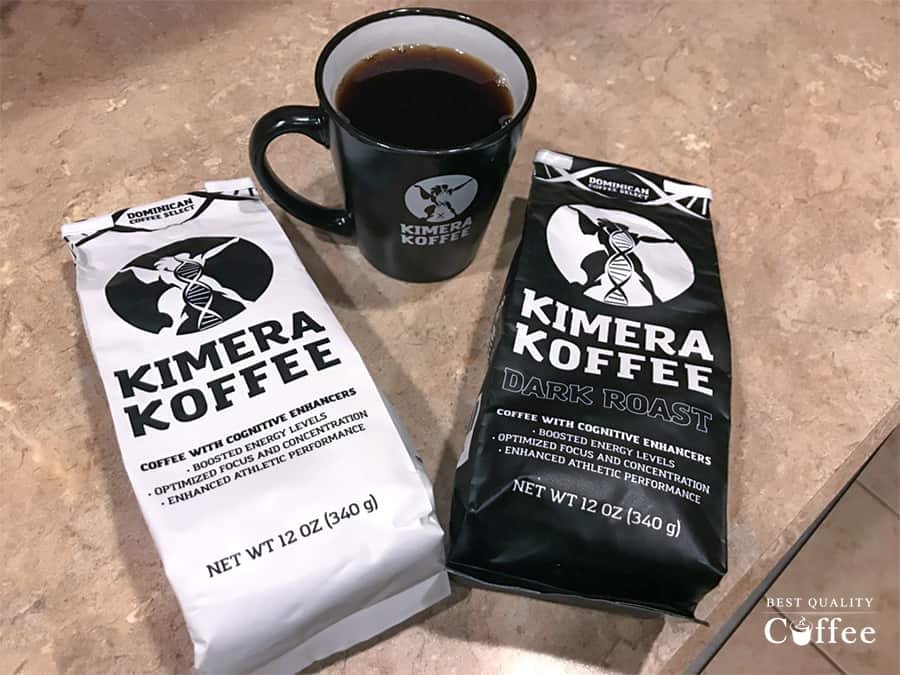 I trail run in the mornings, hike weekly, play pick-up sports, weight train, and work outdoors. With such an active schedule, I was prepared and excited to put Kimera Koffee to the test.
Kimera Koffee Review: Taste
For this Kimera Koffee review, I tasted both their medium and dark roasts. Kimera Koffee offers both of these roasts in a medium-fine grind, which fit perfectly in my drip station and On-the-Go pour over brewer. While I naturally prefer the more robust flavor of the dark roast, I was surprised to find the medium roast flavorful, very aromatic, yet light and semi-sweet in the mouth. The darker roast more closely fit my taste profile and offered a naturally fuller sensory experience in my opinion. I could discern notes of chocolate and almonds followed by a very balanced aftertaste. There was absolutely no bitterness in either roast, which I attribute to a quality roasted bean and a consistent grind.
Kimera Koffee Review: Effectiveness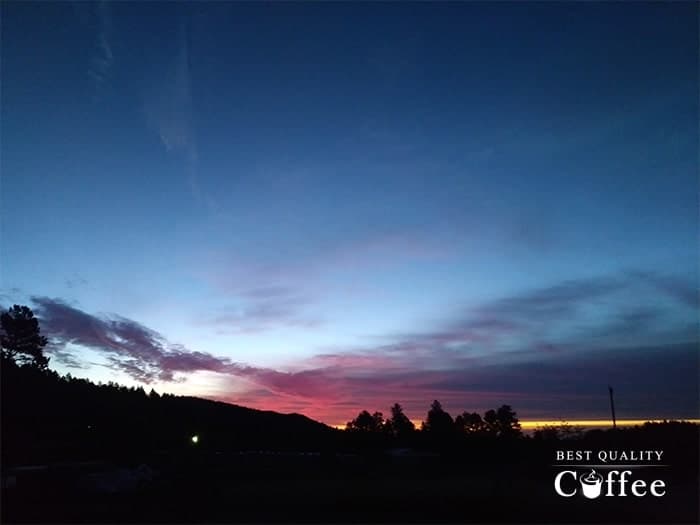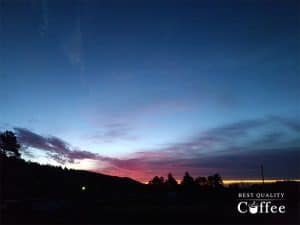 During trail running days, I usually rely on one cup of solid coffee to get me through several miles of sunrise trails. From the first cup of Kimera Koffee, I felt a difference. Generally, my drive to the trailhead is a process of waking up. With Kimera Koffee, I found myself visualizing the route I would be running and fully focusing on the task at hand. In short, I felt like my mind was working sharper and clearer. With a cup of Kimera and a beautiful sunrise, I was ready to get my day going.
Later in the week during work, I was tasked with several small but important projects that were all time-sensitive. The multi-tasking went on without a hitch and I experienced a cognitive focus that had me on point throughout the day. Now I cannot say whether Kimera was the sole influence, but I know from experience that a quality diet benefits every part of my life. And, the nutritional supplement provided by Kimera was only helping.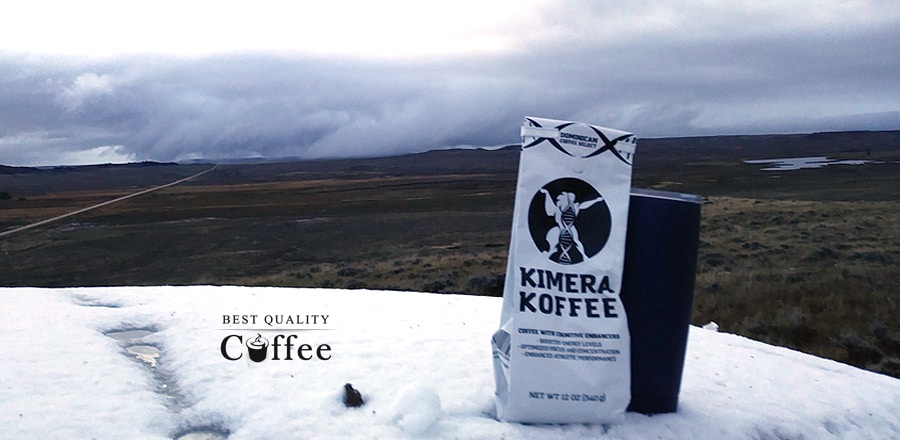 I continued brewing Kimera throughout several days of working in inclement weather in somewhat stressful and high-pressure situations. Kimera Koffee was there each morning to start my day right and I was appreciative of that. I was able to face challenges and focus in my decision-making with greater ease. During leisure time, I remained energized in my routine of running and working out.
In short, Kimera Koffee simply seems to work. I like the idea of combining something that I see as a treat with supplements that are formulated to enhance my abilities. Whether it was hiking up mountains and rough terrain, trudging through the rain and mud, or dealing with surprise early snowfall, Kimera Koffee always started things out right for me.
Kimera Coffee Ingredients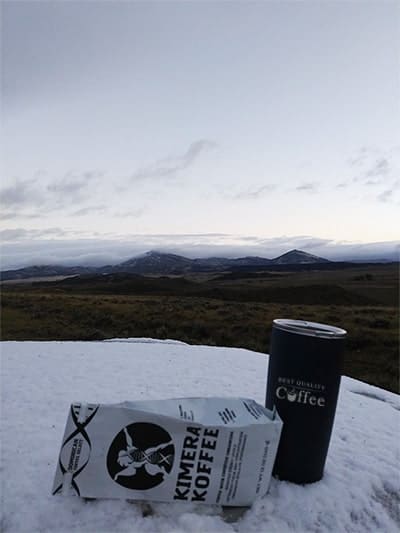 When ingesting anything, it's obviously important to what the ingredients are and where they come from. Kimera Koffee uses nootropics that are sourced directly here in the U.S. and every batch is certified lab-tested for purity. Additionally, this coffee does not contain any mycotoxins because the wet processing Kimera uses eliminates molds and toxins. Their method of roasting also ensures they are gone.
As one who is fitness minded, I see my diet as the most essential part of my health. The supplements offered in Kimera are ones I seek out naturally in my food choices. Also, as one who takes great pleasure (and certainly relies on) two good cups of coffee, Kimera Koffee offers a two-for-one advantage. In that way, Kimera appeals to me even more. Kimera won't change your life by itself, but for me it certainly enhances my daily regiment and fills the gaps when the stakes are up.
In concluding this Kimera Koffee review, all I can say is that they did an phenomenal job with bringing the best of both worlds into a singular coffee experience. This is considered by many active coffee lovers out there are the best nootropic coffee available. Having had my own experiences with it, I can totally understand why.
Kimera Coffee Coupon
If you're interested in trying out these impressive nootropic coffee, use our exclusive Best Quality Coffee discount code below:

For a limited to time, get 15% off your entire order with this exclusive Kimera Koffee coupon and discount code.
Code: BQC15