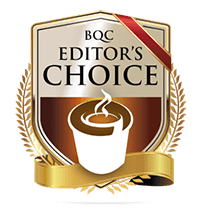 Here at Best Quality Coffee, we're always on the hunt for the latest coffee gems. In our pursuing this noble quest, we recently came across a specialty coffee company called Equator Coffee. After reaching out to them, they happily sent us some of their most popular coffee for a full and honest review. In researching this company, I came across many glowing Equator Coffee reviews online. I was looking forward to seeing just how accurate or inaccurate these reviews were.
The following Equator Coffee review will cover a number of aspects of one of their most popular blends: The Equator Blend.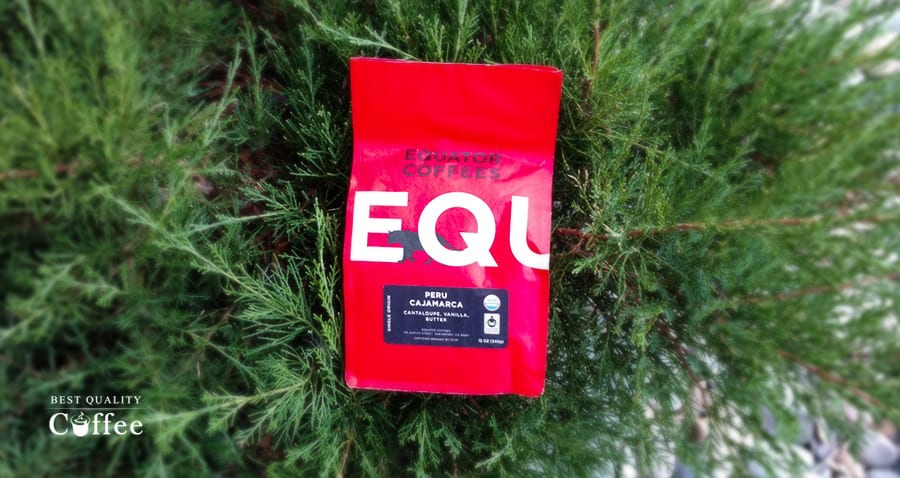 Equator Coffee Reviews: Aroma
Let's first start with the aroma. For some coffee lovers out there, the aroma is almost just as important as the taste. As I opened the bag of Equator Coffee, I was treated to a deliciously strong fragrance that filled my kitchen and living room. I left my home for about 3 hours earlier today. When I returned, the same lovely coffee smell still permeated my home. My nose has encountered many wonderful coffee aromas in its lifetime. But this is one of those rare times when my olfactory senses experienced literal bliss.
Equator Coffee Reviews: The Taste
This blend is a mix of Sumatran, Kenyan, and Colombian coffee. In my experience, some blends taste like they were a random assortment of coffee flavors. Others seem like the bean choices were very intentional. Equator Coffee was definitely deliberate and careful about how their Equator Blend was made.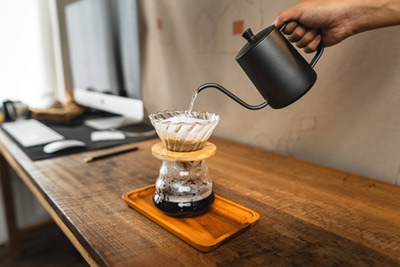 The end result is what I would call a masterpiece.
It delivers distinctly balanced notes of cedar, apricot, and nutmeg. However, these aren't just loosely descriptive words. I could really taste each of these separate flavors with each sip. They're as pronounced as they are balanced. It's a rare thing when the tasting notes match up so closely with my own personal experience. When this happens, it shows me the company's resident coffee geniuses know what they're doing.
I'd describe this coffee as being medium body with a really alluring flavor. I've had single origin versions of Sumatra, Colombian, and Kenyan before. But I've never had them blended in such a special way. It's a combination of flavors that's a taste all by its self.
The Equator Blend is a smooth coffee with a refined finish that sits on the tongue long after you've finished sipping your coffee.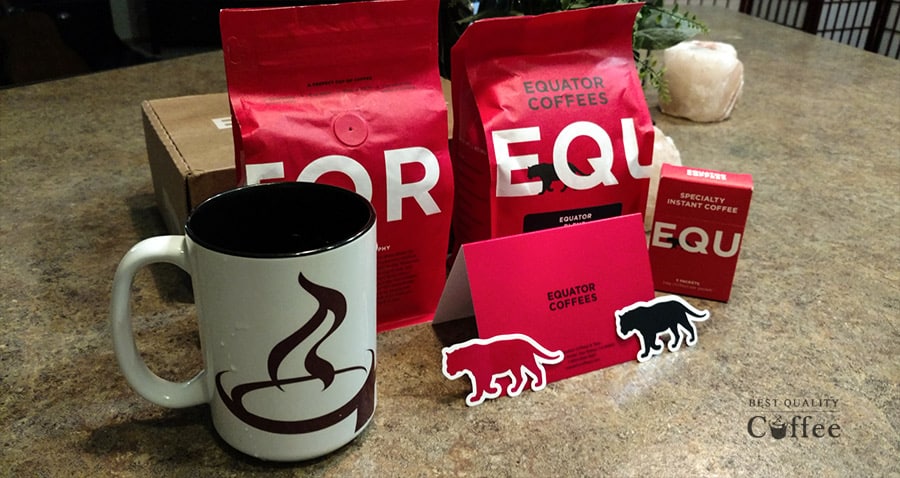 More recently, I've been drinking dark roasts that have been ultra smooth. It was welcomed change to be able t enjoy a fine medium / dark roast that expresses some many of the natural flavors of the coffee beans.
I honestly can't say enough about this specific blend. Dare I say that this is coffee is in my top 10 all time blends.
It's worth noting that Equator Coffee comes in 100% plant-based packaging.
Equator Coffee Specialty Instant Coffee?
As a bonus, Equator Coffee sent over a few packs of their instant specialty coffee. I know there are many who would balk at the thought of instant coffee. But as someone who's tried it, I'd say you'd be doing yourself a disservice if you overlooked this product. Instant coffee is a growing industry and the technology used to preserve flavor and freshness has grown leaps and bounds since the early days.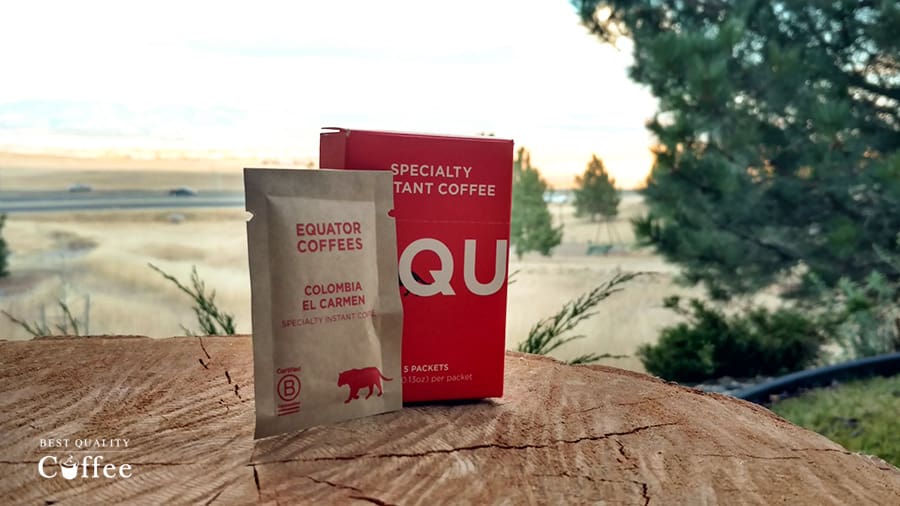 They didn't know this at the time, but I've been personally interested in this niche for some years.
Anyways, Equator Coffee happens to also offer some of the best instant specialty coffee I've ever tried. And I've tried a lot. Sometimes instant specialty coffee brands can get the taste right but get the body and texture wrong. Other brands miss the mark for taste but body and texture are right. I'm happy to say that Equator Coffee got all three metrics right and has produced an impressive cup of instant coffee that I'd drink any day, any time.
Does Equator Coffee have a Decaf Option?
For those looking to curb their daily caffeine intake, you'll be happy to know that Equator Coffee has some of the best selection of decaf coffees available. As someone who enjoys drinking coffee in the evening, I appreciate a good decaf brew. Finding decaf can sometimes be a challenge. So I was super excited to discover that Equator Coffee not only offers a decaf option, but many of a whopping 8 of them! Check them out here.
Who is Equator Coffee? A Brief History
Equator Coffee is a specialty coffee roaster and coffee shop that has garnered a well-earned reputation for offering high-quality, sustainably-sourced coffee. Founded in 1995 by Brooke McDonnell and Helen Russell, the company has established coffee shops in 9 different locations in the state of California.
Beyond their noteworthy coffee, Equator Coffee is known for its pioneering commitment to reducing its environmental impact and utilizing sustainable farming practices. In fact, the company was an early partner of Fair Trade USA back in 1991. The company works directly with coffee farmers to ensure that they receive fair compensation for their crops, and has been recognized for its ethical sourcing by winning prestigious awards such as the Good Food Award and the SCAA Sustainability Award.
Conclusion: Equator Coffee Reviews
In conclusion, as I sit here drinking my second cup of Equator Coffee for the day, I've personally found the hundreds of positive Equator Coffee reviews out there to be indeed correct. This is a special coffee, one that I think really captures the spirit and quality of the Third Wave Coffee movement.
As mentioned above, I was pleasantly surprised and thoroughly impressed with Equator's instant coffees which are a beautiful marriage of convenience and quality in a single product.
If you're a coffee lover who takes his or her coffee seriously, you should definitely consider grabbing a bag or two of Equator Coffee. You won't be disappointed.
Final Equator Coffee Rating: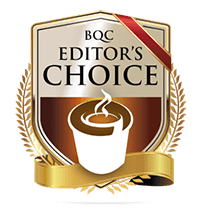 Over the years, we've had the opportunity to review many premium and even ultra-premium coffees. Every now and then we review a coffee that exceeds our 5 star scale on multiple metrics such as taste, aroma, body, packaging, and customer service. For these rare coffee masterpieces, we award them with our Best Quality Coffee Editor's Choice Award.