National Coffee Day or International Coffee Day as it's known around the world, is easily one of the most unifying holidays of the year. Drinking coffee is one of those rare activities that transcends virtually all human differences. And one could say that in this day and age, connecting over a shared love of coffee is only a good thing. The only thing better than a good coffee is buying it a discount. That being the case, we've put together a list of the best National Coffee Day deals for 2023.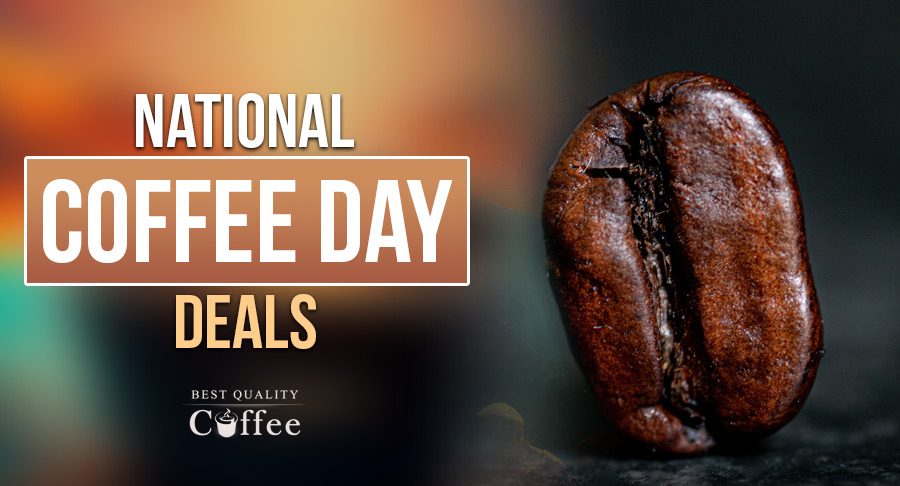 [Please note the start and end dates of the deals. This list includes both National Coffee Day deals as well as general coffee discounts that are available for a limited time]
What is National Coffee Day?
National Coffee day was first promoted by the National Coffee Association (NCA) as early as 2005. They are credited with spearheading this caffeinated effort and have helped to establish the now widely-known hashtag #NationalCoffeeDay. National Coffee Day is celebrated here in the United States on September 29. This holiday was created to "bring awareness" to coffee and coffee culture. One might naturally wonder whether additional publicity for coffee is even needed since we already know it's the fuel that keeps the pillars of society standing. It's like trying to promote the necessity for water. It's already self-evident.
Beyond just a reason to celebrate a shared love of the world's most popular drink, it's also a time when coffee brands release some of their best coffee deals of the year. Believe it or not, some of these National Coffee Day coffee deals beat out those released during the holidays. On this cherished day, many cafes and big name coffee shops around the country will be giving away free cups of Java.
We'll be updating this page with more National Coffee Day coupons and deals as they come in. Stay tuned….and stay caffeinated!
Even though National Coffee Day is officially celebrated on 9/29, I think in the heart of a true coffee lover, it's a celebrated everyday.