In this article, we discuss the importance of a milk frother and take a look at the best automatic milk frothers of 2023.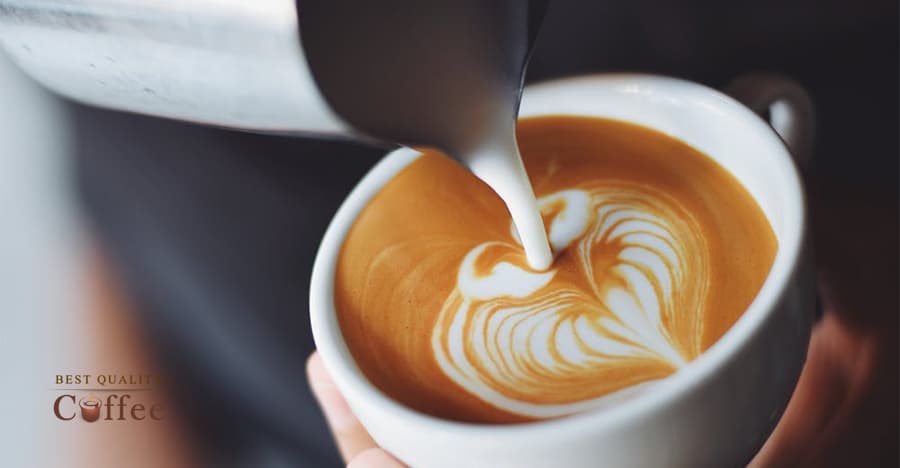 We've written many articles on how to make the perfect cup of coffee. Whether it's through buying the most exotic coffee beans or investing in a quality coffee grinder, there are many different factors to consider in the brewing process. If you're a fan of milk-based coffee drinks, there's one piece of equipment that will have possibly the biggest influence over your brew: a milk frother.
People who enjoy cappuccinos and lattes will already know the importance of thick, textured, foamy froth. A milk frother can really enhance your coffee experience and for a moderately small investment, you can take your morning latte to the next level. We'll cover our top picks for the best automatic milk frothers along with tips on what to look for when making your purchase. Below is a partial list:
Make milk foam, warm airy milk foam, cold milk foam, and warm milk

Perfect milk foam in only 90 seconds

Cordless Cup & Stylish Design

Even heating via induction generates ultra high quality and textured foam

Specific frothing discs for Cappucinos and Lattes

Precise temperature control and auto shut down

Control temperature and milk texture at the same time

Thoughtfully designed and easy to use

Extra large 21 oz pitcher capacity

Automatic turn on and shutdown

Patented technology delivers excellent foam with the quick touch of a button

Easy to use and easy to clean

Removable stainless steel pitcher
When it comes to milk froth, it's important to consider a number of factors.
What is my budget?
How much do I care about the quality of froth (texture, bubble size, taste)?
How much volume is required (how many cups of lattes or cappuccinos will you need to fill
How much counter space do I have?
Based on your answers to the above questions you may an automatic milk frother may be the best option for you. While automatic milk frothers are in fact more expensive than handheld or manual frothers, they do produce a foam that's superior in quality and texture. If you can swing it, it's well-worth the investment. Below we've curated a list of the best automatic milk frothers of 2023 to help make your purchasing decisions that much easier. If you're looking for a handheld frother, we also briefly cover that at the end of this article as well.
Best Automatic Milk Frothers
Starting off our list of best automatic milk frothers of 2023 is the Cyetus Automatic Electric Frother. It's a simple yet stylish automatic milk frother designed with value in mind. Attractively priced at $49.99 it makes for a solid automatic milk frother for those just entering the space. It can whip up creamy, smooth texture in your milk in just 90 seconds.
Designed with usability in mind, the Cyetus milk frother is as easy to use as it is to clean. As an added convenience, the temperature controls automatically shut off after your milk is warmed.
It can produce warm dense milk foam, warm airy milk foam, cold milk foam, and warm milk.
Stylish and elegant design
Heating in 90 seconds
Easy to Operate and Clean
Attractive price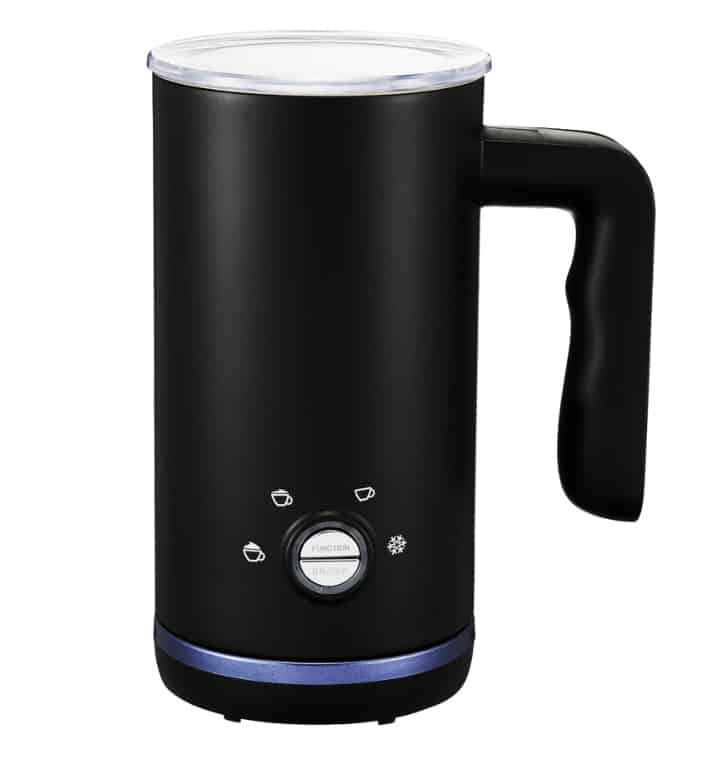 Check Prices for Cyetus Milk Frother
To no surprise, Breville's milk frother known as the Milk Cafe' makes our list. Although it's priced higher than many of its competitors, it offers so many features that it's more than worth it if you care about the quality of foam in your brew. This premium frother gives you superb control over the temperature which is a huge plus.
Using induction heating, the Breville Milk Cafe evenly and gently heats the milk. As a result of this gradual process, this feature-laden frother enables you to make especially small bubbles in your froth making for the smoothest and thickest foam. Another notable quality about this frother is its ability to produce these results each time, every time. It's extremely consistent to say the least.
Latte frothing disc for smooth and silky milk.
Cappucino frothing disk for thick and creamy froth
Hot chocolate maker, by simply adding drinking chocolate powder, flakes or syrup to the warming milk
On-board disc storage / Automatic shut off
Product uses induction heating, you can simply place the jug in the dishwasher for easy cleaning.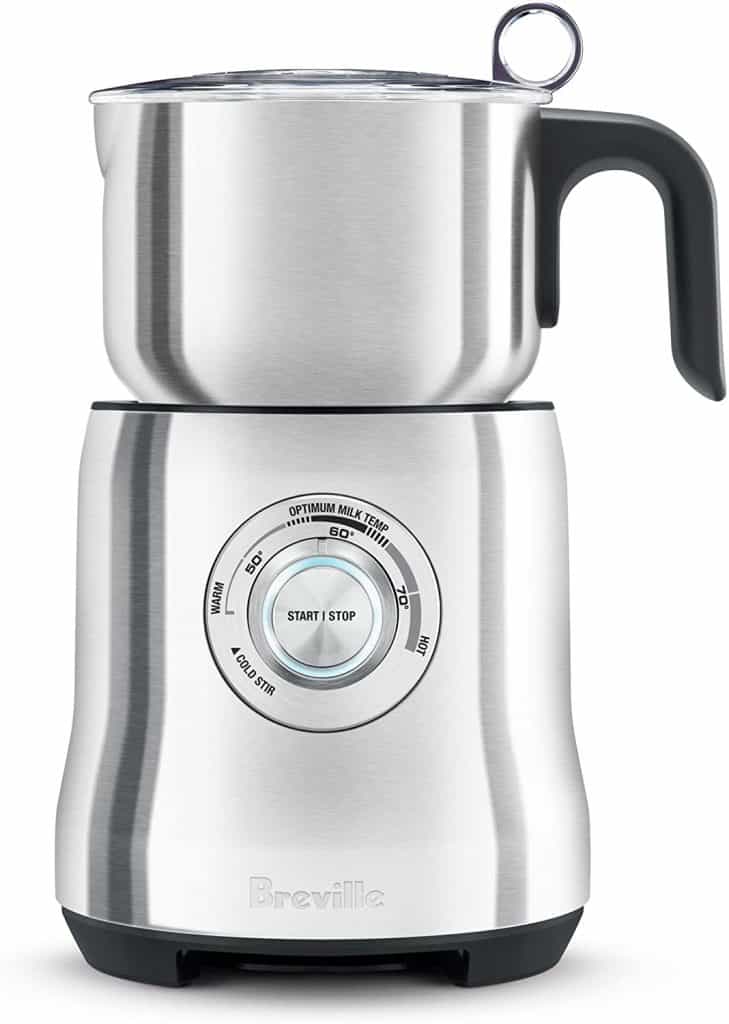 Check Prices for Breville Milk Cafe Frother
We recently had a chance to review Maestri House's detachable milk frother. The fact that it appears on this list of best milk frothers should already give you a general idea of what we thought about it. Priced at $81 (using a 10% off coupon code: BQ10), this high performing yet incredibly quiet frother delivers on multiple fronts. You can adjust the temperature and froth thickness which is a feature we were especially impressed with as not all frothers offer this. This frother is very user friendly as well while offering the type of customization that more discerning users might require. The machine comes with an automatic shutoff and turn on feature as well which gives you one less thing to worry about when making your delicious milk-based drinks in the morning.
Adjustable Temperature & Froth thickness
21 oz / 600 ml Extra Large Capacity
Smart and High-end Design
Effortless Cleanup
Automatic shutoff and turn on feature
Low Noise
Temp Display & Indicator Light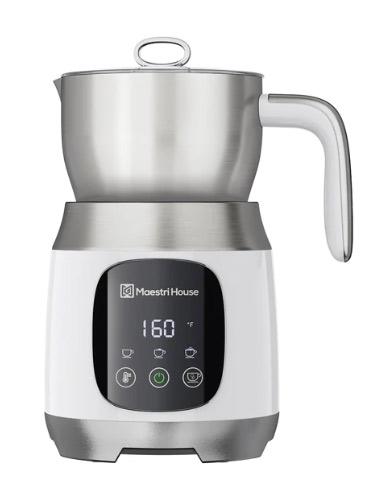 Check Prices for Maestri House Milk Frother
The new Capresso Froth Select is another impressive milk frother that offers an especially large 16-ounce capacity for foam and 20-ounce capacity for heating. This frother features different 4 illuminated settings: Hot froth, Cold froth, Hot milk & a special Hot Chocolate. Like the other frothers on this list, this frother produces deliciously high quality froth with the touch of a button.
Largest Capacity: 16-ounce for frothing, 20-ounce for heating without froth
Patented Technology: Delivers maximum milk froth at the touch of a button
Hot Chocolate: Perfectly melts chocolate chips or chunks while frothing and heating milk or non-dairy milk
Easy to Clean: Dishwasher safe, removable milk pitcher is stainless steel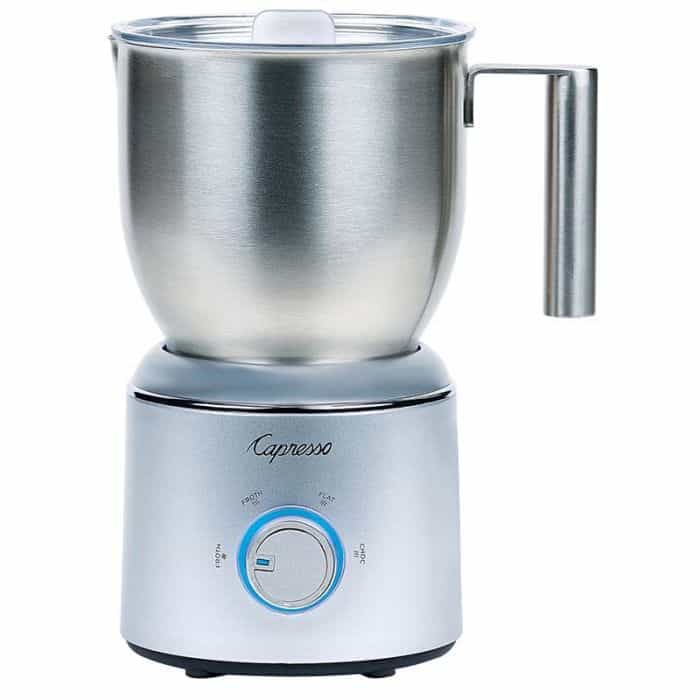 Check Prices for Capresso Milk Frother
This electric milk frother from Paris Rhône is a versatile appliance that can do more than just warm up milk. With its 4-in-1 multifunctionality, you can create rich and creamy hot or cold milk foam that's perfect for a variety of coffee drinks, such as latte, cappuccino, macchiato, iced mocha, and more. It can handle up to 10.1oz of milk for heating at a time and 5oz for frothing, making it convenient for individuals or small groups. This automatic milk frother comes with two whisks: one for heating and the other for frothing. At just under $40, this frother is attractively priced.
4-in-1 Multifunction
Rapid & Flawless Frothing
Easy to use and clean
Compact cord storage (a minor yet appreciated bonus)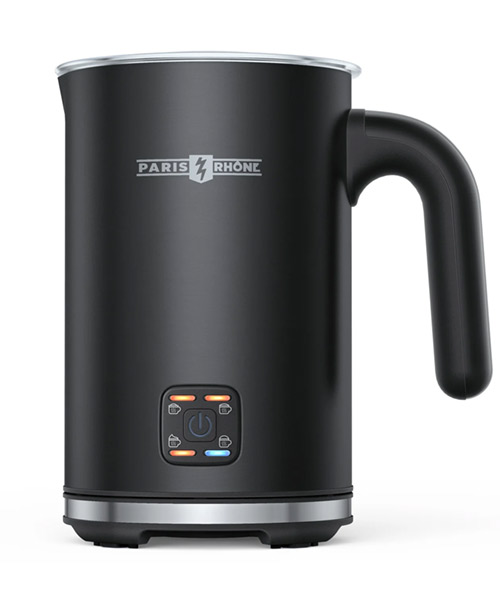 Check Prices for Paris Rhone Milk Frother
Benefits of Automatic Milk Frothers
There are many reasons to choose an automatic milk frother.
Saves time and effort compared to manual frothing methods
Provides consistent results every time, which is especially important for coffee shops or when looking to reproduce high standards
Can create froth for a wide range of coffee drinks, including lattes, cappuccinos, and macchiatos
Some models have multiple frothing options, allowing you to create different textures of foam to suit your preferences
Easy to use and requires minimal cleanup, making it a convenient addition to your kitchen
Allows you to enjoy cafe-quality drinks from the comfort of your own home
Can be a cost-effective alternative to purchasing expensive espresso machines with built-in milk frothers. This is a major benefit in my opinion as this added feature on espresso machines can be quite costly. Sometimes it may be more cost-effective to buy an espresso machine with no frother and simply by the frother separately.
Great for those with limited arm strength or mobility, as it requires no manual effort to create froth.
Handheld Milk Frothers
Automatic milk frothers are an excellent option if you're looking to recreate the lattes and cappuccinos at home. However, as we eluded to at the start of this article, they aren't your only option. If you want solid foam but don't have the budget for the automatic frothers on this list, consider a handheld or battery-operated milk frother.
Handheld frothers are battery operated and are basically whisks that you can stick directly inside your cup of milk. The spinning motion of the whisk combined with a manual up and down motion whips air into the milk giving you the desired foam. Handheld milk frothers favor convenience over consistency and texture quality. They naturally take up much less space than an automatic frother and can easily stored within kitchen drawers.
Pros:
Least expensive option for milk frothing
You can use it for whisking eggs and dressings
Foam is light and foamy
Easy to clean
Cons:
Does not heat or cool milk
Produces less texture than automatic milk frothers
Batteries need to be changed often
Due to the lack of enclosure, the milk can often splatter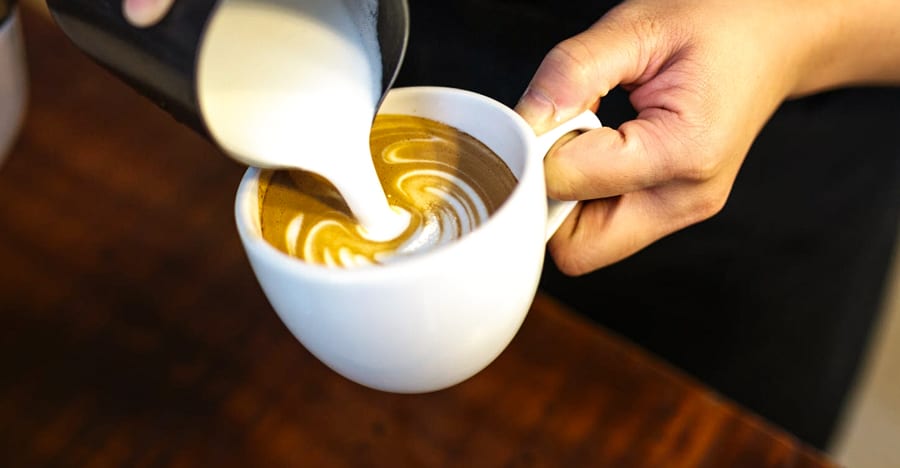 Depending on your situation and budget, a handheld frother may be your best option. If you're in the market for a quality handheld frother that's attractively priced, check out Subminimal's Nano Foamer.
Designed for the home barista and capable of consistently producing microfoam, the Nano Foamer stands as one of the best handheld frothers available. The microfoam this device can produce is comparable to that which is made by steam wands from high-end brands such as La Marzocco or Sinesso. You can adjust the density of the microfoam you make simply by changing the NanoScreens and the amount of time you churn your milk.
In addition to its sleek and stylish design, the house and switch have are fully water proof so you can wash the entire device while having peace of mind.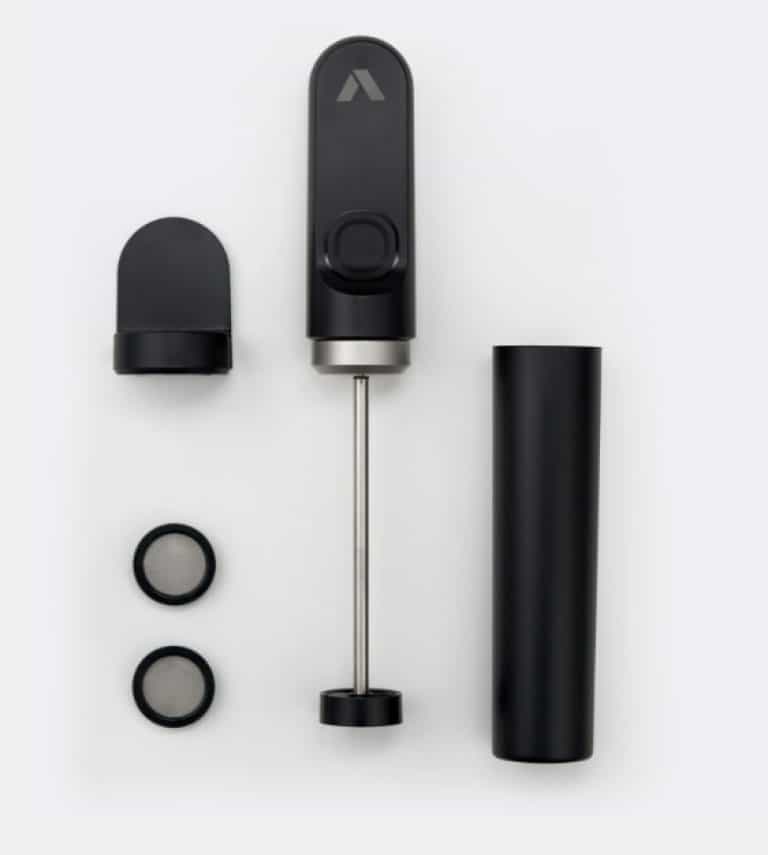 Best Milk Frothers: Final Thoughts
This concludes our guide to the best automatic frothers on the market.
It's true that your average coffee lover may not care about the size of the bubbles in their foam. But for those home baristas looking to recreate that coffeehouse-quality latte or cappuccino, the details matter and a solid milk frother will help them achieve the best quality drink possible. For many consumers out there, a basic handheld milk frother is more than enough to give them the foam they desire. For others, their standards may require an automatic milk frother like those on this list. Either way, a frother of any kind is certainly worth the investment if you're a fan of milk-based drinks.
Happy Frothing!
If you're looking to get even more out of your coffee experience, consider using a coffee sifter to ensure the most uniform coffee grinds possible. Uniform coffee grinds result in a more consistent cup of coffee.