We here at Best Quality Coffee have certainly had our share of different varieties of coffee. In our search for hidden coffee gems, we recently came across a woman-owned coffee company called Bean and Bean Coffee Roasters which has in been in operation for over 12 years now. They sent us some of their premium brews for an authentic Bean and Bean coffee review.
While our reviews ultimately assess the coffee experience of a given brand, we're also equally interested in the team behind the bean. Before diving straight into this Bean and Bean Coffee review, we'd like to take a moment to look at the company's story.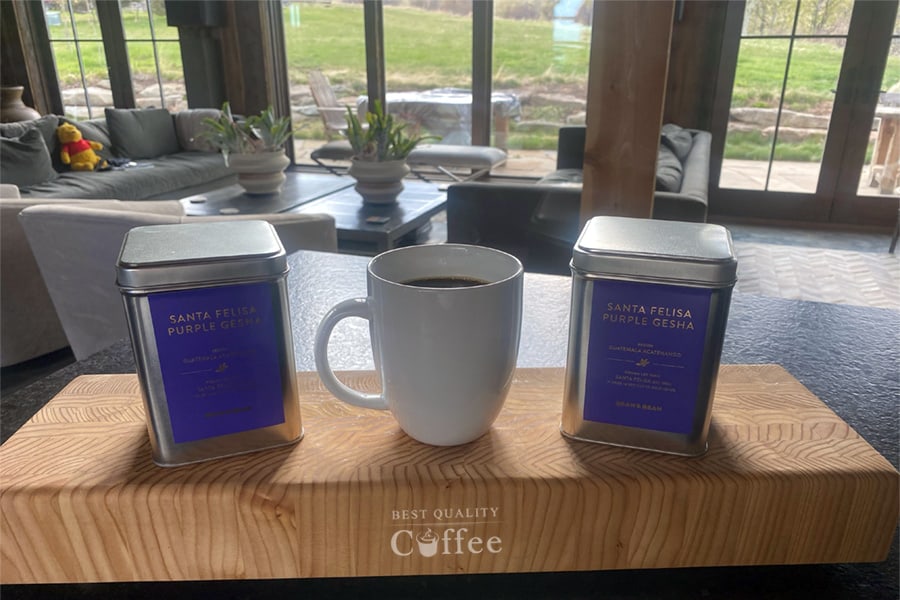 [ Want to skip right to the review? ]
Who is Behind Bean and Bean Coffee Roasters
Bean & Bean Coffee Roasters is by no means your average coffee company. It's founded by a mother and daughter team (Rachel and Jiyoon Han) that's seeking to bridge the gender gap within the coffee industry. Women smallholder farms make 40% less revenue than those run by men. Bean & Bean does whatever they can to help these women smallholder farms and their passion for equity speaks volumes of just how much these two women care.
They care about the quality of the beans, the presentation of their finished product, and of course, the ethical sourcing of their coffee from farmers. The company has strategically partnered with other organizations and intermediaries who share in their same goal of bringing greater equity to the industry.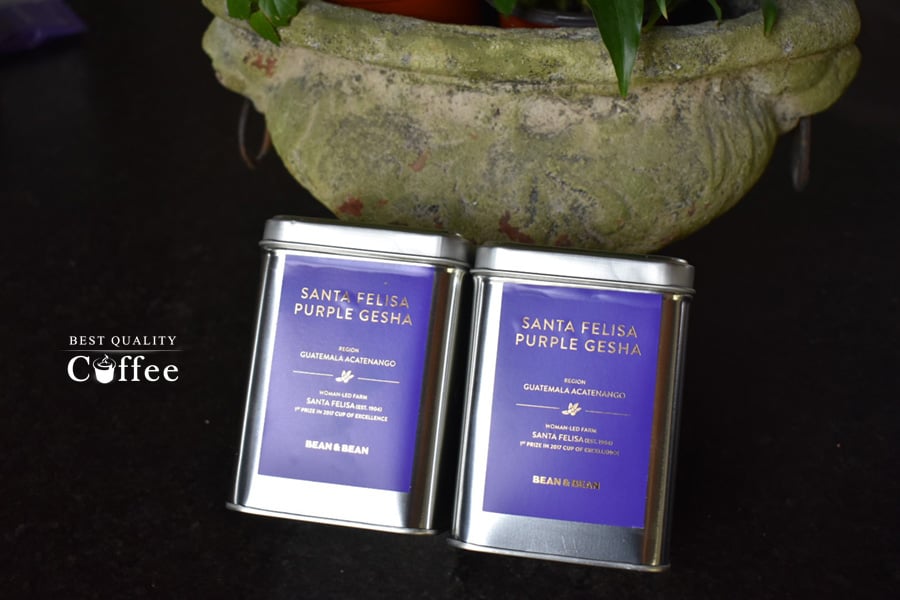 Not only do they care about their coffee and women's issues, but these women also care about sloths. Yes, you heard me right – sloths. Bean & Bean is partnered with The Sloth Institute and 1% of online sales from coffee beans are donated to help sloths affected by deforestation and environmental challenges. It's now obvious to see why they use a sloth icon as their logo. I didn't know much about sloths before reviewing this coffee, but the more I learn about them the more adorable I think they are. It is cool to see a coffee company on a mission to help such a unique cause.
As more than just an added side note, both individuals of this duo are also credited Q Arabica Graders by Coffee Quality Institute.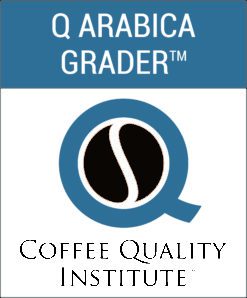 You might be thinking, that's all well and good. "But what about their coffee?" Glad you asked. For this Bean and Bean Coffee review, I took a look at one of their premium offerings.
Bean and Bean Coffee Review
Limited Gesha Box
Bean & Bean brews a variety of different blends, but for this Bean and Bean Coffee review I had the opportunity of trying their Limited Gesha Box. For those who may not know, Gesha coffee (also spelled Geisha) is one of the most exotic coffees in the world.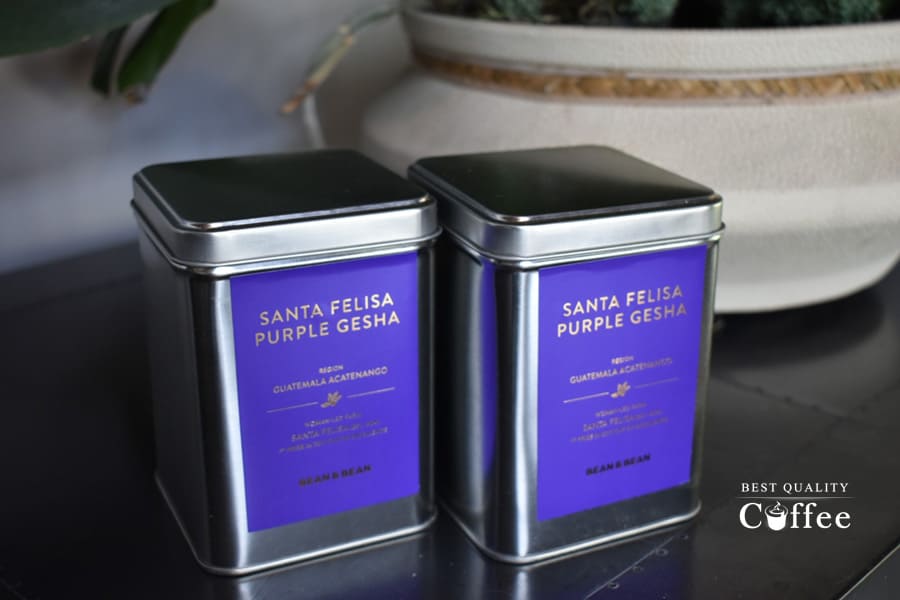 Related article: What is the Best Geisha Coffee in the World
This premium coffee gift box includes two different Gesha coffees from Santa Felisa's nano-lots. This nano-lot is a woman led smallholder farm and falls in line with the values of the coffee company. Bean & Bean doesn't just talk the talk, but they walk the walk as well. Each blend of Gesha coffee is a little bit different and is a result of two different processing methods. The first uses the Natural Heap Fermentation and the second utilizes the Honey Processing. Each have their own unique profile and showcase the flavors of the Gesha coffee in different ways.
Honey Processing
The first coffee I tried was the honey processed Gesha. Honey processing involves a natural pulp process where hand-picked coffee cherries, are depulped and spread into thin layers on African beds. This is a unique coffee processing and results in a truly spectacular coffee. The honey processed Gesha, produces a coffee with melon, jasmine, and caramel tasting notes. I brewed mine using a French Press and drank the coffee black. I was surprised at how light and caramelly the coffee was. It had subtle notes of fruitiness, but nothing overpowering. It was a very balanced and delightful cup of coffee making for fine example of superior Gesha coffee.
Natural Heap Processing
The Natural Heap Processed Gesha was my personal favorite. Much like the honey processed Gesha, the Natural Heap Processed Gesha undergoes a different type of processing.

This process involves the following:
hand picking the cherries drying them in African beds for 14 days
allowing lactic acid bacteria to grow
then placing the cherries in African beds in thin layers
The total time it takes to perform this processing is 23 days. This attention to detail and meticulous processing really pays off as the naturally robust flavors of the coffee beans express themselves in full. The coffee is very fruity with hints of watermelon and floral. I did not taste the caramel in this version of the Gesha, but I'm sure it was there. This coffee is very sweet and would deliver an especially multisensory experience when paired with a desert. I thoroughly enjoyed this version of the Gesha and will certainly be buying more of this coffee in the future. It is truly a fantastic brew that I believe captures what Bean and Bean are all about.
Beyond just this impressive Gesha coffee, Bean and Bean also offers a wide variety of organic Fair Trade Coffees that have won the hearts of thousands of coffee lovers. Incidentally, we also picked Bean and Bean as one of the best woman owned coffee brands in the business.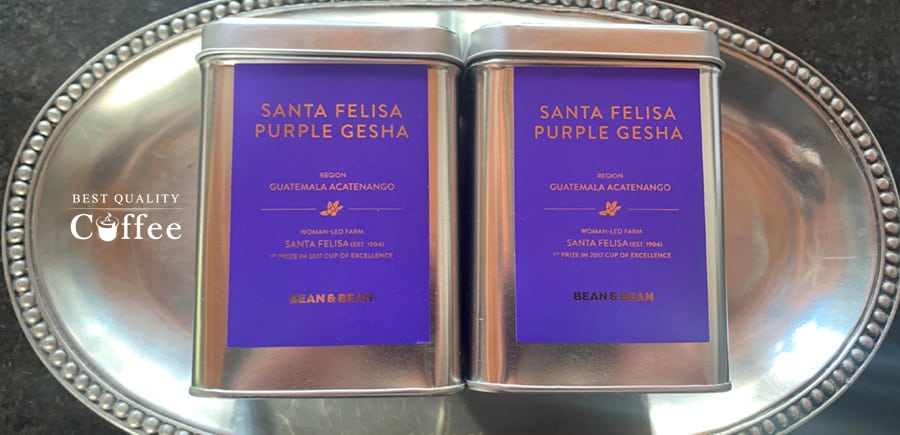 Bean and Bean Coffee Review: Final Thoughts
In concluding this Bean and Bean Coffee review, I can personally say this is an exceptional coffee company that not only roasts superb coffee, but is dedicated to helping make the world a better place. It's always refreshing to see coffee companies that are not only committed to serving great coffee, but also making a real and lasting impact in an industry such as ours.
4.5/5 Stars
Bonus: If you're in the market for other great Gesha coffees, check out my review of Spirit Animal Coffee's Gesha.