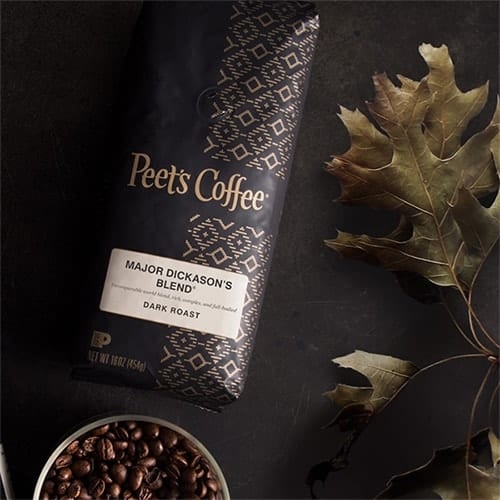 Peet's Coffee is often credited with helping to lead the artisan coffee movement in the 1970's with its unique and fresh take on gourmet coffee. Alfred Peet, a Holland-born entrepreneur, would be the originator of a coffee brand heralded for its rich, bodied, and deliciously complex flavors. If you're a coffee lover looking for bold flavors that are anything but watered down and light, then Peet's Coffee is a perfect option for you.
But what's the best Peet's Coffee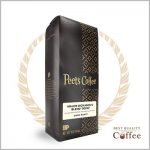 That's a tough question given how many quality brews that Peet's Coffee offers. As a whole, the best Peet's coffee flavors will likely be one of their medium, dark or deep roasts which they're most known for. Their coffee is very strong and overall, they don't cater to light roasters in the same way other specialty coffee companies do. And that's not a bad thing, especially if bold and strong coffee is your cup of tea….I mean, coffee.
Their medium, dark, and deep roasts carry a full bodied flavor with a truly pleasant "bite".
If you're wondering what the best Peet's coffee flavor is as far as popularity, then you would go with their signature blends:  Peet's Major Dickason's Dark Roast or Peet's House Blend Dark Roast. Both deliver an invigorating coffee experience that will change the way your standards for bold gourmet coffee.
Showing all 23 results