Meritage Coffee Company Review & Description:
Meritage Coffee is an award-winning coffee company that sources some of the highest grade coffee available which is categorized as Grade 1 or Specialty Coffee. Their single origin beans offer a uniquely delightful coffee experience that yields a flavor profile that's balanced yet distinctly rich. The coffee is expertly roasted to bring out all the natural flavor nuances of their carefully crafted bean.
The company's name is fitting as it combines the words Merit and Heritage.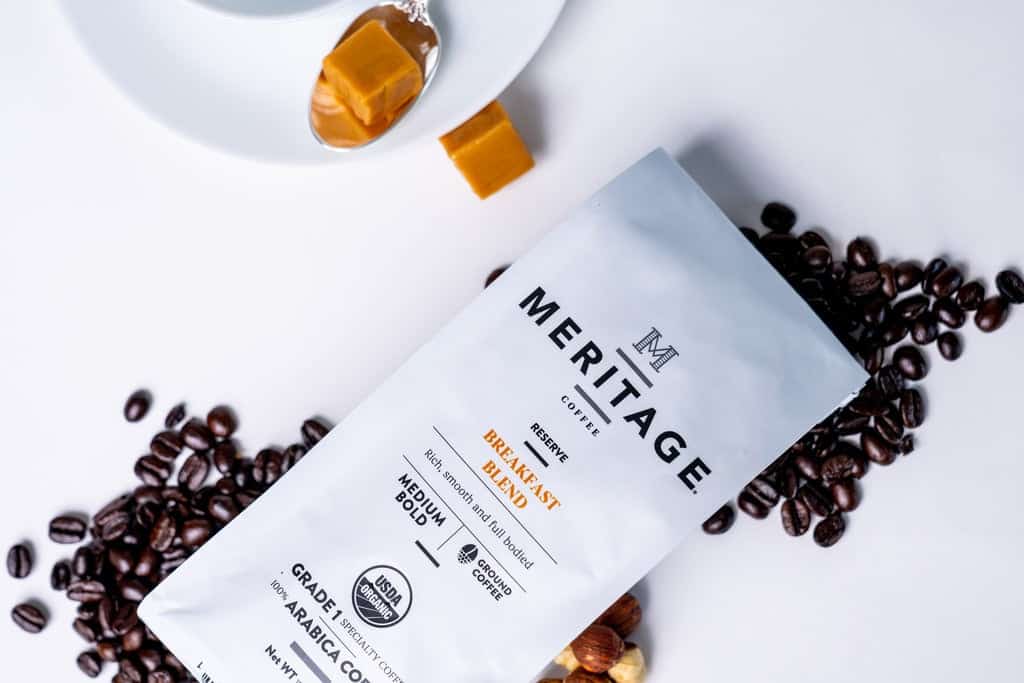 According to their website, those two words combined embody the core of their culture and philosophy. "Intense effort, unmatched quality and relentless creativity reflect our uncompromising and timeless pursuit of excellence." Meritage Coffee offers their premium single origin organic coffee in 4 different flavors.
Their coffee is offered in both whole bean and ground form.
In the upcoming months, we'll be publishing a full Meritage Coffee review which will offer a deeper critique of their coffee on a number of metrics.
Showing all 4 results