If you're a coffee lover of any sort, you may have heard a term called specialty coffee. This is by no means just marketing lingo meant to hoodwink you into spending your hard-earned money. Rather, it's an official term used to describe incredibly high-quality coffee that's rated based on a standardized set of strict criteria. In this article, we take a closer look at what specialty coffee actually is and why it actually matters. We also cover the 5 best specialty coffee roasters in the business that are certain to give you a coffee experience worth having.
Before jumping right in, here's a quick preview of our top 3 specialty coffee picks.
Exceptional clarity, fullness, and balance in flavor

Offers specialty instant coffee as well

Buy 4 coffees get 15% off: BUNDLEUP15

Certified Organic, Low-Acid, Single-Origin, Non-GMO

Very smooth, robust, and clean tasting coffee

Mold free & mycotoxin free

Most award-winning roaster in Hawaii

Offers 100% Extra Fancy Kona
What is Specialty Coffee?
Specialty coffee is a term used to describe coffee that is grown, roasted, and brewed to a very high standard of quality. The best specialty coffee is often distinguished by its unique flavor profile, which is influenced by a variety of factors such as soil, altitude, climate, processing, roasting, and brewing. The standards to which specialty coffee beans are held are by no means subjective or arbitrary. In fact, as mentioned earlier, there are strict rules to rating specialty coffee. These standards were laid out by a governing body known as the Specialty Coffee Association (SCA).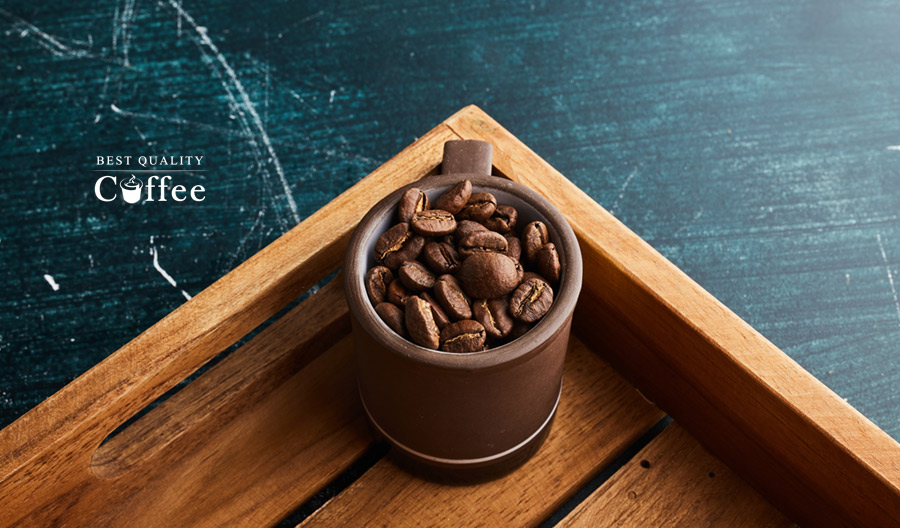 The Specialty Coffee Association defines specialty coffee as "coffee that is scored 80 points or above on a 100-point scale by a certified coffee taster." This statement may have you wondering who are the people who rate specialty coffee and why have they earned the right to do so. Good question. Read on.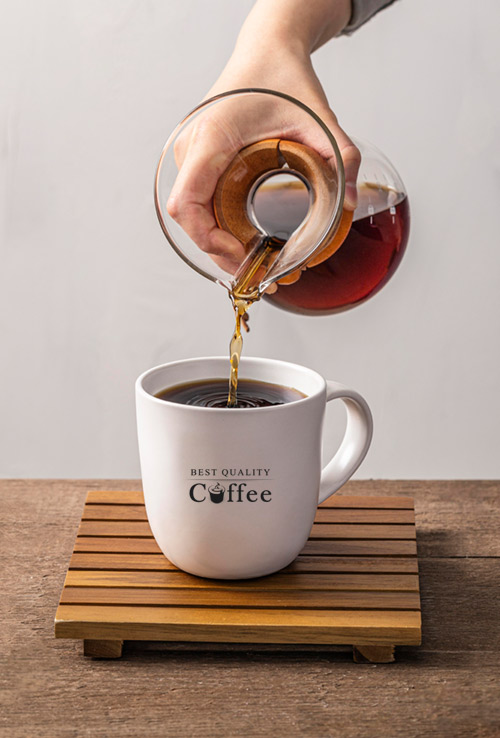 What is a Q Grader
In my opinion, a full appreciation of specialty coffee can't be had without a full appreciation of the people who rate the beans.
Specialty coffee is rated by the upper echelon of coffee experts known as Q graders. Q-graders are certified coffee testers who have passed rigorous tests in order to prove true expertise in the field. Their training has equipped them with the refined ability to assess the quality and characteristics of a coffee bean. They are equivalent to wine sommeliers.
Q Graders must be able to identify the subtle nuances and distinctions between different types of coffee. Their extensive training allows them to assign a relatively objective quality score to each bean. I say "relatively objective" simply because the idea of quantifying something as subjective as flavor can be a gray area. To give you an idea of just how hard it is to become one of these coffee experts, there are approximately 400 Q Graders in the United States.
Specialty coffee shops and roasters rely heavily on the evaluations and assessments provided by Q Graders. These professionals are crucial in determining which beans meet the high standards required for specialty coffee, helping to ensure that only the best quality beans make it into the hands or more appropriately, mouths of consumers. In addition, Q Graders play a vital role in maintaining the quality and consistency of specialty coffee over time, as they can help to identify any changes or inconsistencies in the beans' characteristics.
What Makes Specialty Coffee Expensive
Because so much more time, labor, and money is invested into the life cycle of specialty coffee beans, they naturally cost more. This attention to detail translates into a higher price. For example, specialty coffee is often hand-picked instead of machine harvested. This means under the discernment of a trained eye, only the best and ripest coffee cherries are harvested. Of course, the quality comes at the expense of efficiency. In the eyes of a true coffee connoisseur, it's a trade off that's well worth it.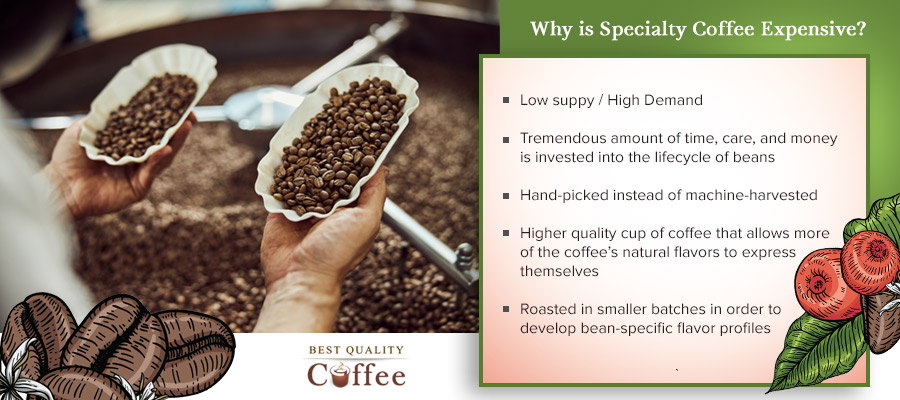 Another reason why specialty coffee is more expensive is that it's often produced in limited quantities. Many of those sought-after beans are only available during certain seasons not to mention these beans often have low yield. Unlike mass-produced coffee, which can be produced in large quantities and sold at a lower price, specialty coffee is often grown in small quantities by individual farmers or small cooperatives. This limited availability can drive up the price, as the supply is not always able to keep up with the demand.
Rare and high-demand coffees such as Yirgacheffe, Jamaican Blue Mountain, and Geisha are prime examples of how supply and demand has an influence on price.
At the end of the day, you're essentially paying for quality.
Related Article: Read the incredible story of a Q Grader mother and daughter duo from Bean and Bean.
More on Specialty Coffee
That's not to say that all coffee that hasn't achieved "specialty coffee" status is bad. That couldn't be further from the truth. In fact, there are many high-end and quality coffee brands that simply haven't gone through the process of getting rated. Getting a specialty coffee designation requires money and some companies simply don't have the budget for it.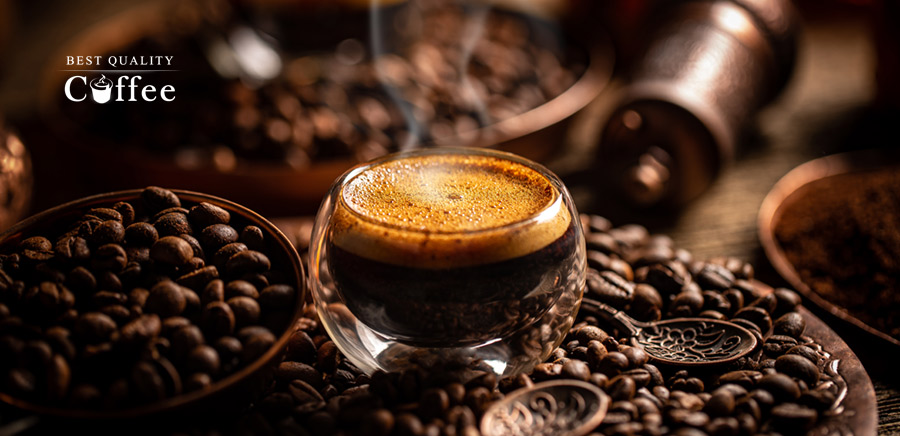 Commodity coffee is a term you might hear in contradistinction to specialty coffee. This is coffee considered just standard coffee. It encompasses a wide spectrum of coffee grades from low end instant coffee to your average brew.
Specialty coffee is typically made from Arabica beans, which are grown in higher altitudes and are known for their superior flavor. In fact, about 70% of all specialty coffee is comprised of Arabica beans.
Related Article: Difference Between Robusta and Arabica Coffee
The quality control of specialty coffee is exceptionally high. Beans are usually handpicked versus machine-harvested. Contrary to regular coffee where the focus is on yield, specialty coffee focuses on quality.
Specialty coffee is a term that's become synonymous with the Third Wave Coffee movement which treats coffee an artisanal commodity that offers a multi-dimensional experience. It's akin to a fine wine or a craft beer. In both cases, it's more than just a drink. Specialty coffee places an emphasis on the life cycle of the coffee bean and all of the varying influences along the way. These beans are harvested, processed, roasted, and brewed in a manner that extracts as much of the bean's natural and complex flavors as possible. If you're someone used to commodity coffee, it's likely that trying specialty coffee will have you redefining what a good "Cup of Joe" is.
Top 5 Best Specialty Coffee Roasters
Having laid a groundwork for what constitutes specialty coffee, let's take a look at our picks for the top five best specialty coffee roasters. Please bear in mind, we consider all of these roasters to be noteworthy being that every one of them has achieved an incredible standard of coffee. Each roaster offers different brews that will appeal to certain coffee lovers more than others. Nonetheless, they are all grand examples of the best in specialty coffee.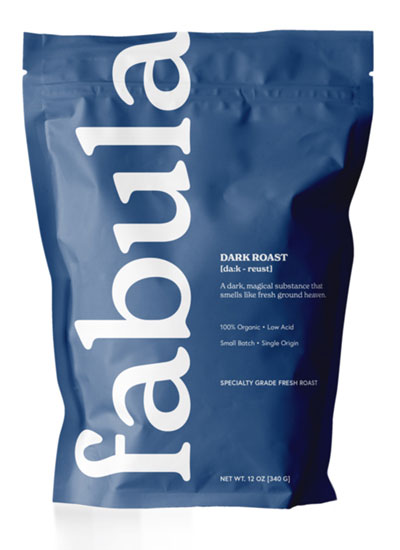 What we like about Fabula Coffee:
USDA Organic and Low Acidity
Mold free and mycotoxin free (lab tested for 350 chemical compounds)
Fair Trade Certified
Coffee pod and K-Cup option
An admitted fan-favorite of ours, this specialty coffee roaster won over our hearts and taste buds with their impressively clean and low-acid single origin brews. It's ultra smooth yet has a robustness that needs to be experienced to be appreciated. In some cases, ultra smooth can translate to diluted. Fortunately, that's not the case here as the strength and complexity of flavor that has become a signature characteristic of their coffee.
Compared to some of the other roasters on this list, Fabula Coffee's selection is smaller. But that means little to us given the quality of the coffee beans they do offer. They source beans from Peru, Ethiopia, Mexico, Uganda, and other renown coffee-growing regions around the world. In addition to whole bean and ground forms, Fabula Coffee also offers their coffee in K-Cups and coffee pods. Read our full Fabula Coffee review for more details.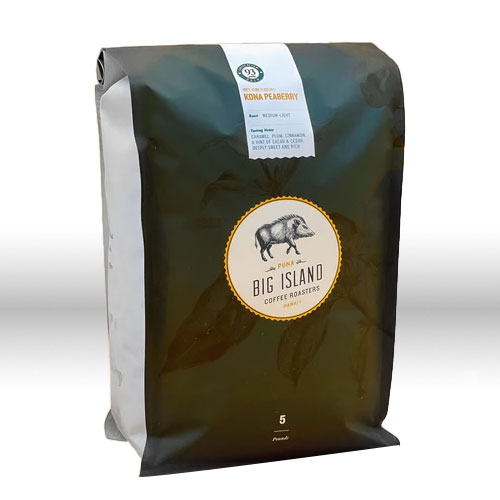 What we like about Big Island Coffee Roasters:
Offers 100% authentic Kona Coffee
Most award-winning roaster in Hawaii
Portable coffee brew bag option
Kona Peaberry brew that's rated a 94 on the specialty coffee scale
The most award-winning roaster in Hawaii, Big Island Coffee Roasters is the epitome of specialty coffee in more ways than one. Given their name it should be no surprise that they focus only on Hawaiian coffee. Hawaiian coffee is revered for its clean, crisp, earthy yet right flavor tapered with a superbly smooth finish.
Of course, this roaster also offers the world renown Kona coffee bean. In fact, we had a chance to try their Kona Peaberry which earned itself a rating of 94. Read our full Big Island Coffee Roasters review for more details. In summation, we can say this coffee is some of the best specialty coffee we've ever tried and their 94 rating is a well-earned score.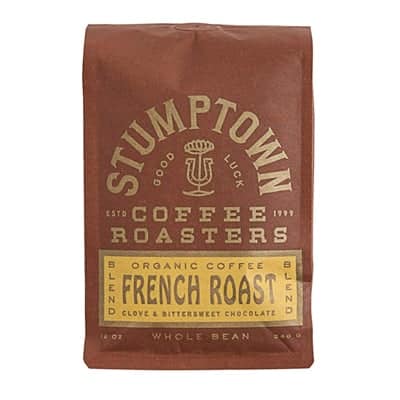 What we love about Stumptown Coffee Roasters:
Direct Trade
Superior single origin brews
Commitment to ethical practices
Offers price incentives directly linked to the quality of coffee produced
Stumptown Coffee Roasters is an award-winning specialty coffee roaster that was founded in Portland, Oregon, in 1999. It's credited as being one of the pioneers of the specialty coffee movement. The quality of their single origin brews and unique blends is a true testament to this fact.
Stumptown Coffee Roasters is beyond meticulous when it comes to their roasting precision and that's a big part of why the flavor profiles of their coffee seem so intentional. Like any top end specialty roaster, they account for details such as noting the atmospheric temperature disparities between morning and evening. That's a level of detail that your average roaster may not care about.
Their direct trade practices and commitment to sustainability, ethical sourcing, and high-quality roasting methods makes them easily one of the best specialty coffee roasters around.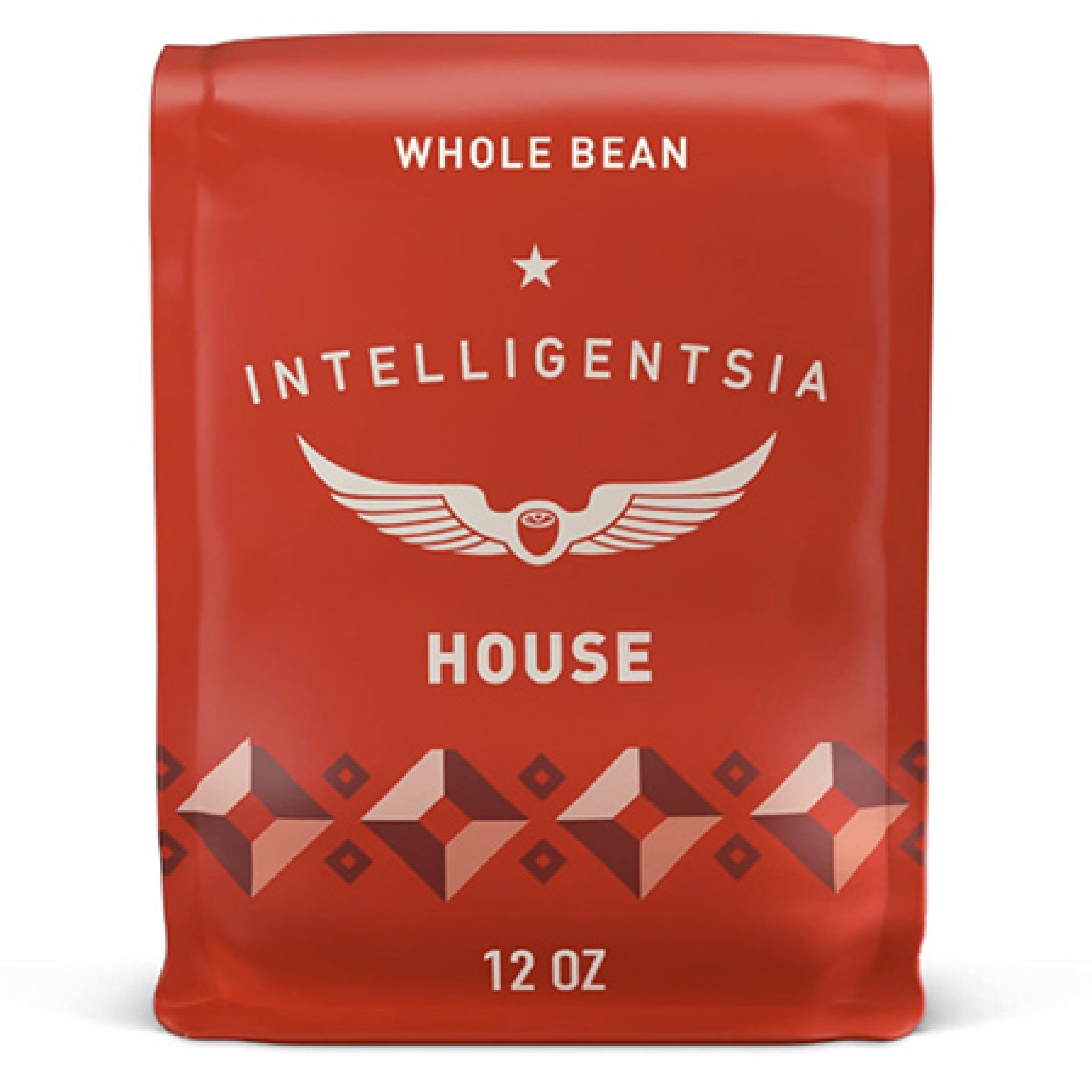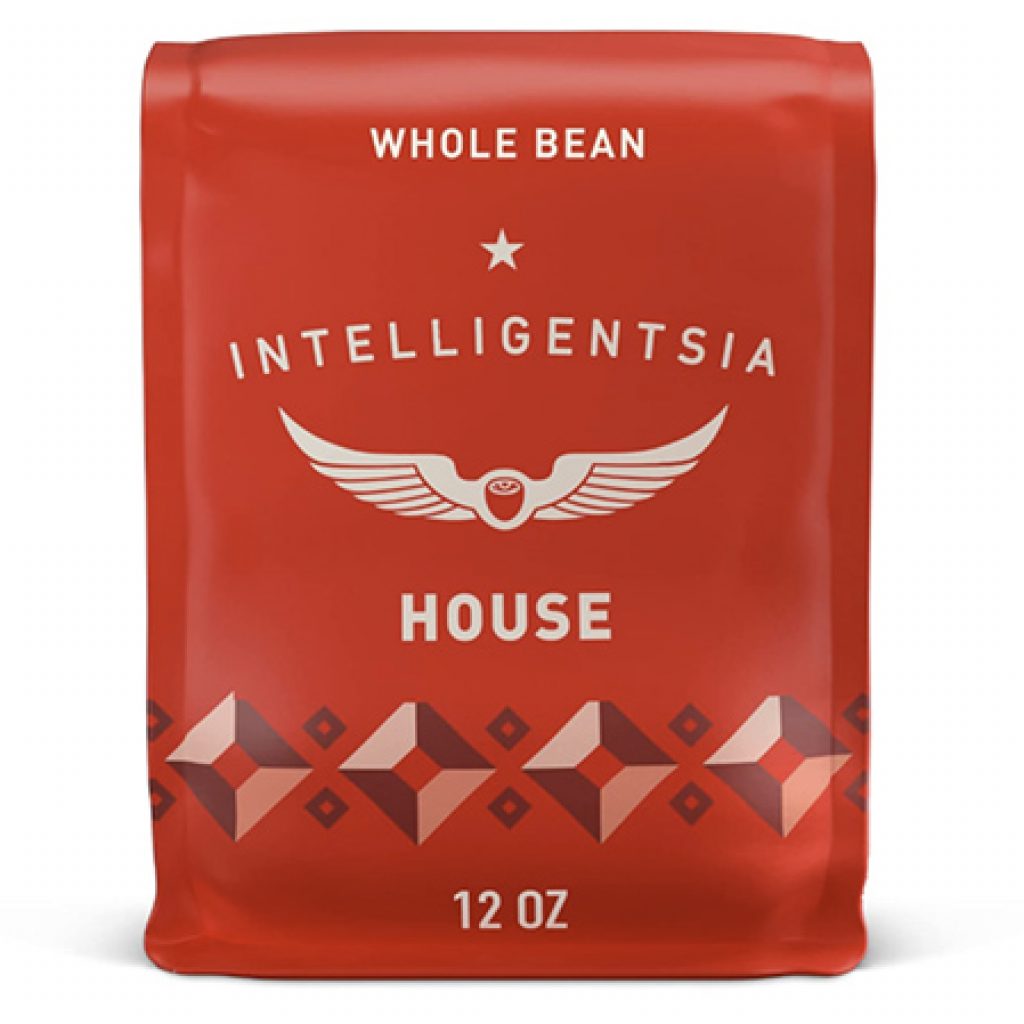 What we like about Intelligentsia Coffee :
Direct Trade
Superb espresso (Black Cat Espresso)
Offers specialty instant coffee as well
Next on our list of best specialty coffee is Intelligentsia. Intelligentsia Coffee is another impressive roaster that's worth your money if you value a superb cup of coffee. Like the other top specialty coffee roasters on this list, they offer a variety of single origins and blends. The company's journey began in 1995, when Doug Zell and Emily Mange journeyed to Chicago armed with an entrepreneurial spirit and more importantly, a passion for a great tasting coffee.
Their Black Cat espresso is one of their flagship products and if you're an espresso lover, you owe it to yourself to try it. With over 10,000+ customers per day, Intelligentsia continues to leave an indelible mark on a fiercely competitive industry.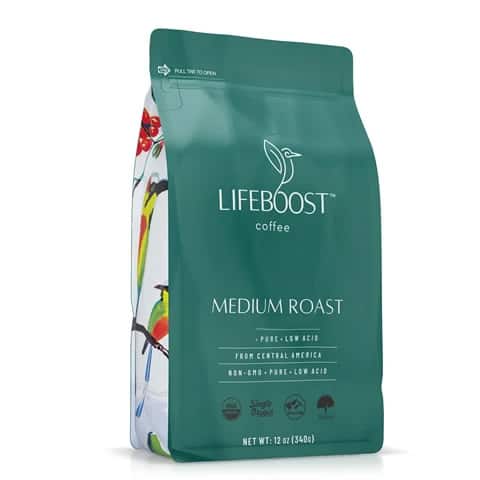 What we like about Lifeboost Coffee
Super smooth and low acidity
Fair Traded
Mountain Grown
Sources top 2% of Nicaraguan beans
Coffee pod and K-Cup option
Lifeboost Coffee is an aptly named coffee brand. Their coffee places a high premium on delivering the purest coffee experience possible. In order to accomplish this, they source only the top 2% of coffee on the market. These beans are then processed and roasted in a manner to draw out as much flavor as possible while removing impurities. The result is coffee purity at its finest.
A few years ago when we did a Lifeboost Coffee review, we were stunned by just how clean and crisp their coffee tasted. While the brand offers a large assortment of flavors, they only source specialty-grade Arabica beans from Nicaragua.
Things to Consider when Shopping the Best Specialty Coffee
As we mentioned earlier, specialty coffee beans are treated with far greater care and consideration than your average commodity coffee. This is true for the entire lifecycle of the coffee bean.
Bean Sourcing and Quality Control
It all starts with the bean. Specialty coffee is usually hand-picked to ensure a consistently high-quality cup of coffee. Machine harvesting is far more efficient but comes at the expense of precision. The growing, harvesting, and processing of the bean is critical in helping to develop various flavor profiles. Specialty coffee roasters are meticulous when it comes to maintaining quality control standards across these various processes.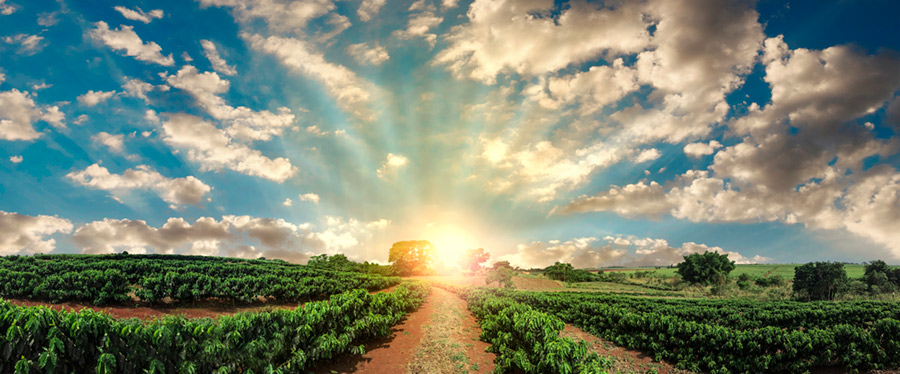 Some specialty coffee roasters even have direct relationships with coffee farmers. By working directly with farmers, roasters can ensure they're are getting the best specialty coffee beans possible. After all, it's easier to manage quality control when there are fewer third parties involved.
Roasting Process and Expertise
The roasting process is a critical component in the production of specialty coffee. It is the process of applying heat to the green coffee beans to transform them into the rich, aromatic beans that we all know and love. The roasting process is an artform to say the least with a million and one variables to consider. At the hand of an expert artisan roaster, a coffee bean can reach new levels of nuanced flavor.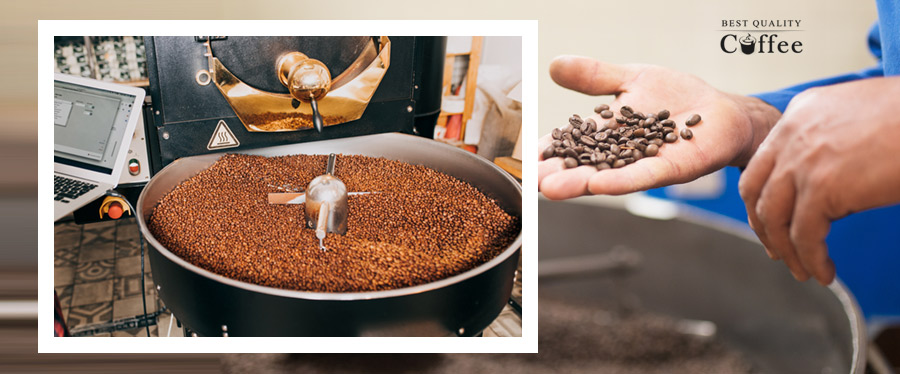 The best specialty coffee roasters understand the art and science of roasting coffee. They have a deep knowledge of the different roast profiles, which are determined by factors such as time, temperature, and airflow. They also have the equipment and expertise to produce consistent, high-quality coffee beans with the desired flavor and aroma.
Processing of Specialty Coffee
Many coffee experts suggest that the post processing of coffee beans has arguably the most influence on a coffee's flavor.
Coffee beans go through a series of processing stages before they are ready to be roasted and brewed into your favorite cup of coffee. The three main processing methods are the dry process, wet process, and honey process.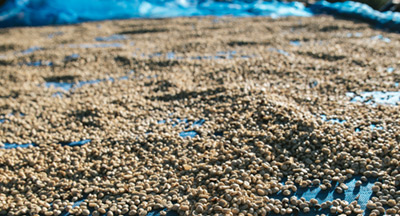 The dry process, also known as the natural process, is the oldest and most traditional method of processing coffee. It's also the easiest as far as effort goes. In this method, the coffee cherries are simply left out in the sun to dry, and the outer layers of the fruit are removed once they are fully dried. One drawback of this method is that the results can be inconsistent. The reason for this is that coffee cherries differ in size and shape thereby causing them to dry at different rates. This process can take up to several weeks and results in a fruitier, sweeter, and wine-like taste, with a heavier body and lower acidity.
The wet process, also known as the washed process, involves removing the outer layers of the coffee cherry immediately after it is harvested. The beans are then soaked in water to ferment and in the process, the remaining fruit layers are removed. The wet process allows the coffee bean's natural and inherent flavors to fully express themselves. This process results in a cleaner and brighter taste, with a higher acidity and lighter body.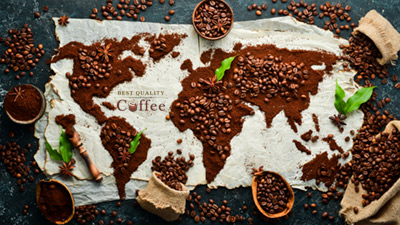 The honey process, also known as the pulped natural process, is a hybrid of the dry and wet process. Contrary to its name, it does not actually involve the use of any honey. The outer layers of the fruit are removed, leaving behind a sticky layer of fruit mucilage on the beans. It's kind of a middle ground between wet and dry processing. Honey processing occurs on a spectrum and is usually defined by how much of the coffee plant matter remains on the seed. The more of cherry that's washed off, the closer to wet processing it is. The more cherry that's left on, the closer it is to dry.
The beans are then dried with this layer intact, creating a sweet and fruity flavor with a medium body. Honey process is largely sought-after by coffee connoisseurs because it allows the beans natural flavors to develop while infusing them with complex fruity notes.
Ultimately, the best specialty coffee will typically be wet or honey processed.
The Best Specialty Coffee: Final Thoughts
The world of coffee is growing. But it's not just growing in terms of size. Specialty coffee is a prime example of how the coffee industry is maturing in terms of quality as well. According to the SCA, 37% of all U.S. cups of coffee are made from specialty coffee. This shows that coffee lovers are expecting more out of their coffee experience than in years past. The best specialty coffee will be culinary alchemy at its finest. As was hopefully illustrated in this article, specialty coffee carries a deeper meaning and experience than just a simple designation.
Specialty coffee beans are crafted from start to finish to yield something that's truly "special" in every sense of the word. What are your favorite specialty coffee roasters and brands? We'd love to hear about them in the comments.