Bean & Bean Coffee is a brand that needs little introduction to those familiar with the specialty-grade coffee. My relationship with their coffee has grown by leaps and bounds over the past couple years as I've continued to review their latest brew offerings. My most recent experience with their Mexican Gesha Coffee further solidifies my belief that this brand is a poster-child for the specialty coffee movement.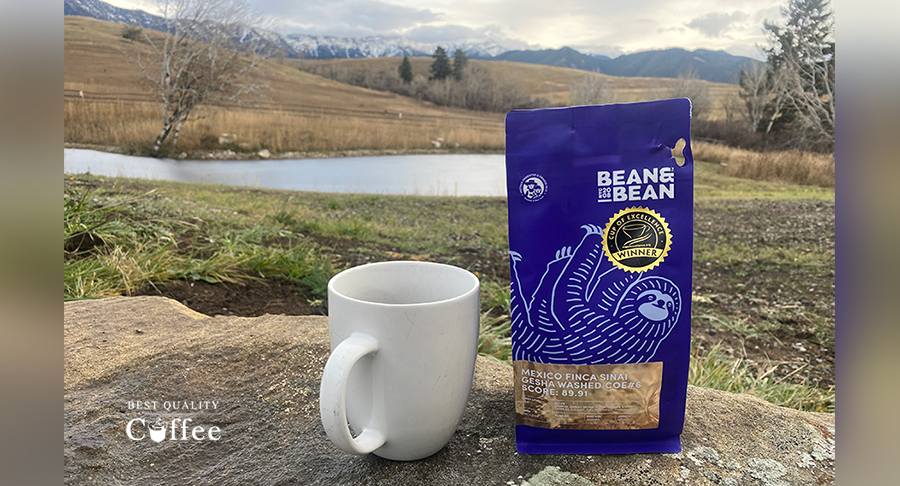 Mexican Gesha Coffee
For those who may not know, Gesha or Geisha coffee is a particular varietal of coffee bean that is undeniably exotic in its flavor profile. Additionally, it's high demand coupled with low supply makes it one of the most coveted coffees in the world. This varietal is native to Ethiopia, but is also grown in other parts of the world, including Panama and Mexico. It's worth noting that not all Gesha coffees taste the same and the bean's country of origin will have a huge impact on its flavor.
I've tried a number of Gesha coffees before but this was my first experience with Mexican Gesha. So without further ado, let's just dive right into this Mexican Gesha Coffee review.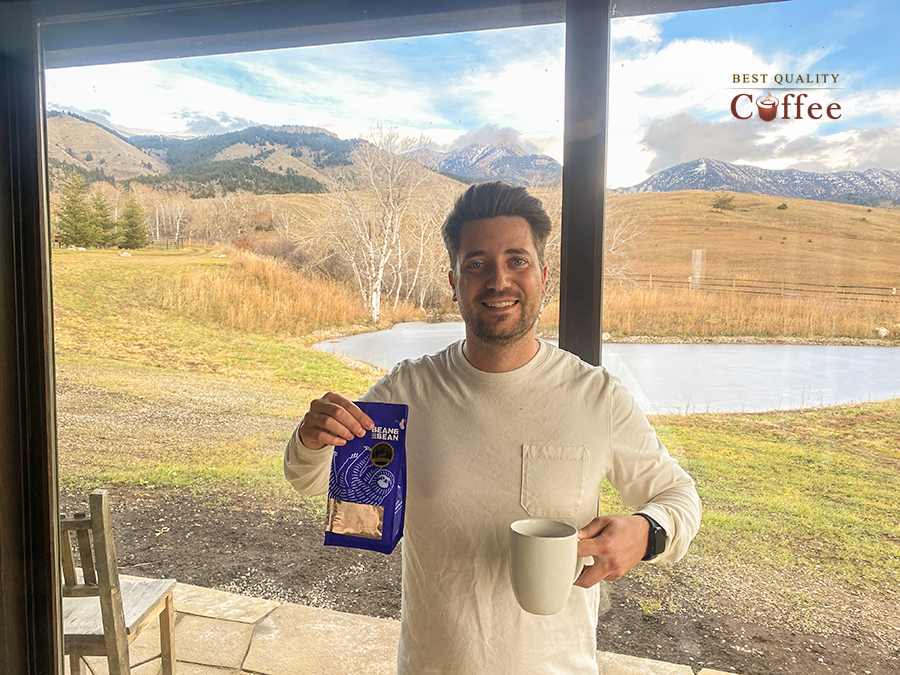 Mexican Gesha Coffee Details:
Roast Level: LIGHT
Elevation: 1400m
Milling Process: Washed
Farm: COE (Cup of Excellence) #6 winning lot from Farm Sinai. Doña Antonia Ramírez, mother of Mr. Diego Woolrich, initially owned and managed Farm Sinai
Tasting Notes: Jasmine, mango, brown sugar, sweet & sugary, complex, elegant, full mouthfeel, transparent
This coffee comes with credentials. Having placed 6th in the Mexico Cup of Excellence with a score of 89.91, it's won over the hearts and taste buds of some of the most uncompromising coffee lovers in the world. Honestly, after drinking the coffee, I'm curious what the other 5 top-ranking coffees tasted like and was surprised that this coffee didn't place first. It is truly that good.
I ground these precious coffee beans in my coffee grinder until it was a fine grind. I then used my drip coffee maker and brewed about 6 cups of coffee, adhering to the instructions on the bag on the optimal ratio of coffee to water. I poured my first cup of coffee and drank it black not only because this is how I prefer my coffee, but also to experience the full flavor from the beans.
Mexican Gesha Coffee: Taste
What came next was one of the most complex and flavorful cups of coffee I have ever had. The flavor was immeasurably complex. I cannot stress this enough. The coffee was very sweet with notes of jasmine, brown sugar, and even a hint of mango. This sweetness was not overpowering though and was met by the bitter flavor towards the end of the drink. It wasn't like you were experiencing a sugar rush from the coffee, but its sweetness kept me coming back for more and more. In some ways, you could describe it as a refined sweetness. It was deep, balanced, and full of tantalizing notes.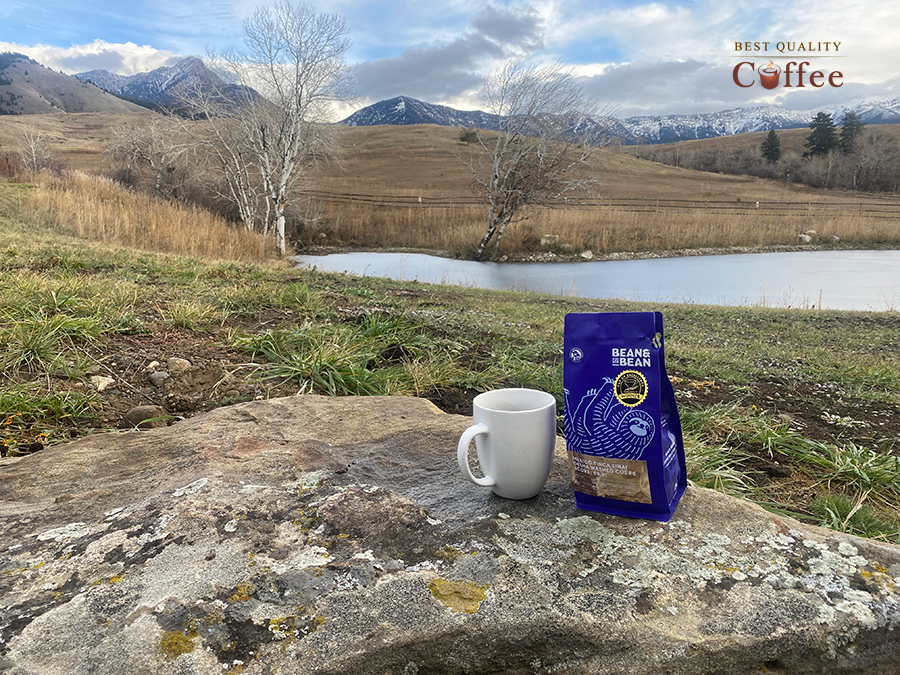 I'm glad Bean & Bean chose to roast this as a light roast as doing so really brought out all of the bean's natural flavors. To many coffee connoisseurs, dark-roasting a Geisha bean is akin to cooking a filet mignon until it's well-done. It's just something you shouldn't do 🙂
Related Article: Choosing Your Coffee Roast
Mexican Gesha Coffee: Aroma
The aroma of the coffee was nothing short of amazing with its delicate yet complex aromatics. Sometimes just the simple act of smelling incredibly good coffee reminds of how fortunate I am to be a coffee reviewer. This bean has an outstanding aroma to it that matches its flavor profile. There's nothing like opening a premium bag of beans and taking the first scent of the beans and it truly sets the mood and expectation for the coffee experience.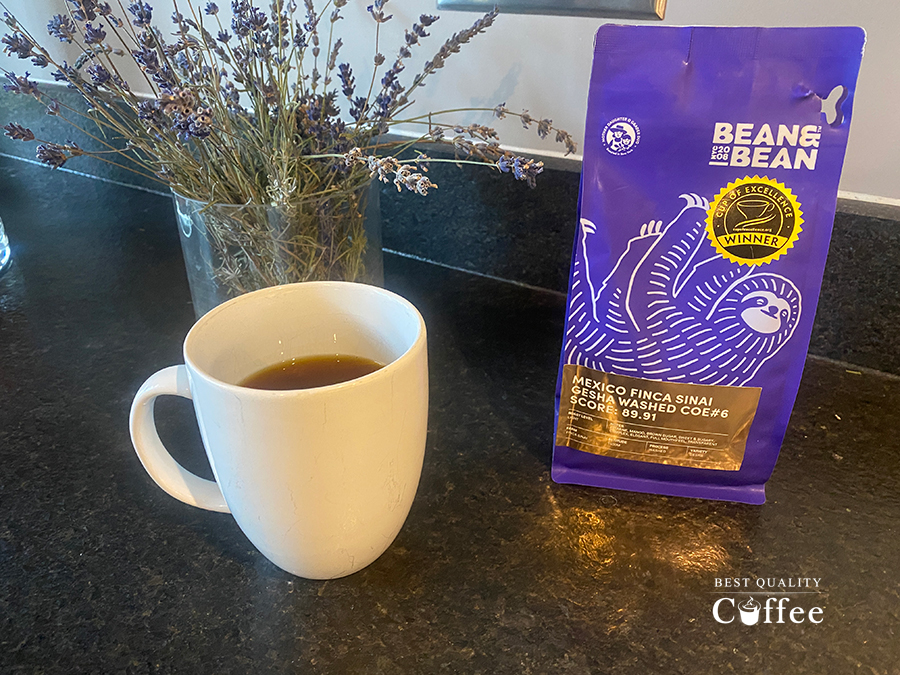 Packaging
The bag is what I have come to expect from Bean and Bean and features everything you look for in a coffee bean bag. It's easy to open and resealable to keep your beans fresh for as long as possible. All of their coffee bags are branded with cute line-drawings of sloths which is a reference to the company's commitment to preserving the natural habitats of sloths. In fact, Bean & Bean donates 1% of all their profits to The Sloth Institute.
Bean and Bean Review: Mexican Gesha Final Thoughts
Reviewing this coffee was a true pleasure. These beans are truly one of the best coffees I have ever tasted. That's saying a lot given how many high-end specialty coffees I've reviewed over the years. However, I find myself setting new standards every time I try one of Bean & Bean's offerings. Yes, it's true that this is coffee carries a heftier price tag than your average coffee. But it's more than warranted given the indescribably sublime and full coffee experience it delivers. Well done once again Bean & Bean.

Interesting Facts about Mexican Gesha Coffee
Gesha coffee from Mexico is known for its exceptional quality and has consistently scored high in international coffee competitions, including the Cup of Excellence. In 2019, a Gesha coffee from Oaxaca, Mexico, placed first in the Cup of Excellence, achieving an astonishing score of 91.49 points.
Gesha coffee grown in Mexico is often described as having a complex and floral flavor profile, with notes of jasmine, bergamot, citrus, and stone fruit. The high altitude and unique microclimates of Mexico's coffee-growing regions contribute to the development of these unique flavor characteristics.
Gesha coffee is a relatively rare and sought-after variety, making it one of the most expensive coffees in the world. This is due to its limited production, labor-intensive cultivation process, and exceptional quality.
The production of Gesha coffee in Mexico is helping to revive the country's coffee industry and put Mexican coffee on the map for specialty coffee lovers worldwide. Gesha coffee has become a symbol of Mexico's commitment to producing high-quality, sustainable coffee.
Gesha coffee is not only a delicious and unique beverage but also a valuable economic resource for Mexican coffee-growing communities. The demand for Gesha coffee has created new opportunities for farmers and has helped to improve their livelihoods.