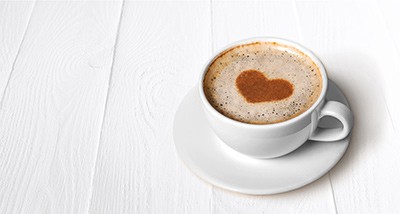 There are a number of reasons why coffee is the most popular beverage on the planet. Whether it be its appealing aroma or deeply satisfying flavor, coffee has many attractive qualities. But did you know that coffee confers a number of health benefits as well? Check out our list of the top 5 health benefits of coffee.
Improved Energy Levels, Mood, and Brain Activity
As you may already know, one of the effects of coffee is that it dramatically improves your energy levels. Improved energy levels is the main reason that most people reach for that morning cup of caffeine. What you may not know is that coffee also improves your mood and other aspects of your brain as well. The caffeine in your coffee blocks a neurotransmitter in your brain called Adenosine. Blocking this particular neurotransmitter allows other neurotransmitters such as, norepinephrine and dopamine to increase. The process leads to more neurons firing in your brain. So yes, having that morning cup of coffee may actually improve the mood you are in, and as a huge plus, it may make you a nicer person to your family members and coworkers.
Improve Physical Performance
Are you working out, but not seeing any improvements? Drinking a cup of coffee before exercising can make all of the difference in your exercise routine. Consuming caffeine increases the production of Epinephrine, also called Adrenaline, in the blood. Adrenaline produces an effect in the body known as the fight or flight effect, and it makes your body physically ready for almost anything. Also, as stated before, caffeine breaks down fat cells faster. Breaking down fat cells makes the fat available to use as fuel which ultimately translates into more energy. So, start brewing that cup of coffee and get your workout on!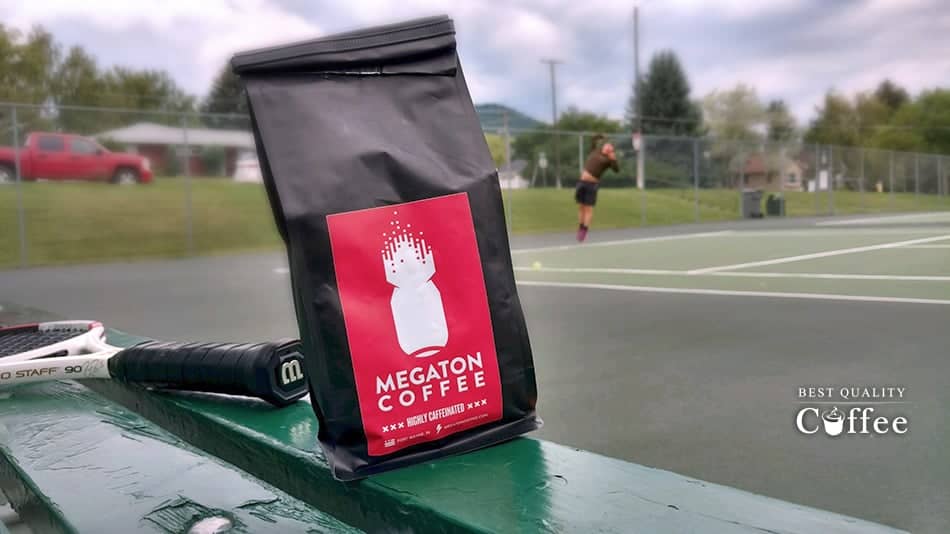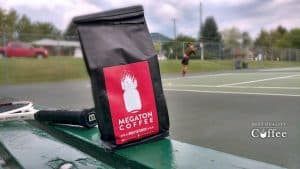 One coffee company called Megaton Coffee leverages the natural benefits of caffeine by sourcing Robusta beans that have almost 2 times the normal amount of caffeine. What I found great about this coffee is that it was not only effective, but delicious as well. Check out my review of Megaton Coffee for more details but as a spoiler alert, it's definitely a coffee brand worth checking out.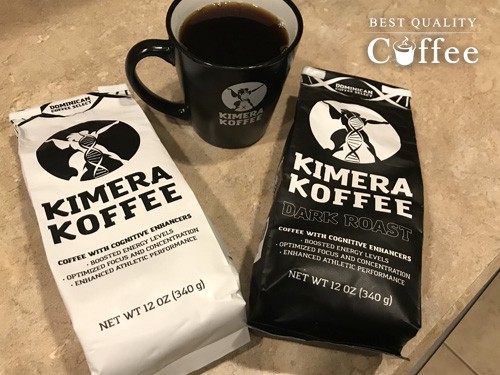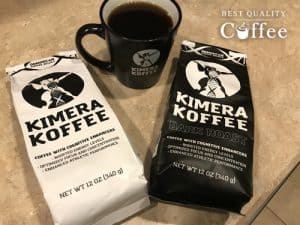 If extra energy is what you're looking for in your coffee experience, consider some of the quality coffee brands that are leading the way in the "healthy coffee" industry. One such brand is Kimera Koffee which infuses their brew with nootropics (natural vitamins that help improve cognitive function and focus). We actually put this particular coffee brand through rigorous testing and found that it's both very effective and delicious. Check out our Kimera Koffee review for more information.
Essential Nutrients
Are you drinking coffee just to reap the benefits of improving your energy levels? Drinking Coffee is more than liquid that puts you in a good mood and gives you a shot of energy. A cup of coffee contains many of the essential nutrients that our bodies require everyday. The top nutrients that coffee contains includes Magnesium, Niacin, Vitamin B5, Vitamin B2, Potassium, and Manganese. While a cup of coffee only contains a small amount of each nutrient, most people cannot just drink a single cup. If you drink around three or four cups of coffee every day, those small amounts of nutrients add up pretty quickly. As with the consuming of anything, moderation is always advised. The best advice is often to listen to your body to determine whether its out of balance.

Believe it or not, some coffee products come pre-infused with additional vitamins and minerals. One such company that we highly recommend is VitaCup. This coffee company has literally taken the coffee industry by storm by creating a proprietary coffee blend that's as healthy as it is delicious. In making life even more convenient, VitaCup Coffee Pods are compatible with your Keurig K-Cup® Machine. Check out our VitaCup Reviews for more information.
Fight Depression
[the_ad id="336″]Depression is a medical condition that millions of people battle with each year. Depression is a psychological disorder that dramatically reduces the sufferer's quality of life. If you suffer from depression, you will find that doing things you normally enjoy to do will no longer have the same effect. Coffee can help with lowering your risk of becoming depressed. As previously stated, coffee can improve your mood by blocking certain neurotransmitters such as Adenosine. Most studies have concluded that drinking at least four cups of coffee every day will lower your risk for depression. Certain studies have taken this even further claiming that coffee drastically reduces the rate of suicide as well.
Lose Weight and Burn Fight
Did you know one of the health benefits of coffee is weight loss? If you're like most of us, you wouldn't mind losing a few pounds here and there. Have you ever checked out the ingredients on the back of those miracle diet pills? A good majority of those pills include caffeine. That's because caffeine is one of the few substances found in nature that actually burn fat. Coffee is able to help your body burn off extra fat by increasing your metabolic rate. Some studies have shown that coffee is able to raise your metabolic rate by at least three percent. Three percent may not seem like a huge amount. But when dealing with something as fundamental as energy levels, a little bit goes a very long way. In addition to raising your metabolic rate, caffeine is able to stimulate the nervous system and in turn. This causes your body to break down fat cells quicker. If you're looking for additional tips on weight loss, there are many online resources that will help you develop a regiment that includes coffee as a supplement to your efforts.
We've previously mentioned VitaCup as an excellent option for a coffee that offers extra health benefits. VitaCup's Genius blend is one of the few coffees on the market that contain MCT (medium-chain triglyceride). Coffee with MCT is specifically helpful in weight loss because the body doesn't require enzymes to digest it. This makes for a very fast absorption rate. MCT also helps to boost energy levels.
If you're on the go and don't have time to brew a fresh pot of coffee, consider investing in a single serve coffee pod machine to speed things up. There are infinite varieties of light roast, medium roast, and dark roast K cups® and coffee pods that bring you all the enjoyable flavor of fresh coffee without the time involved to make it. Try them today and start reaping the many health benefits of coffee.